Atmospheric ambience at The Wellhead, Bristol.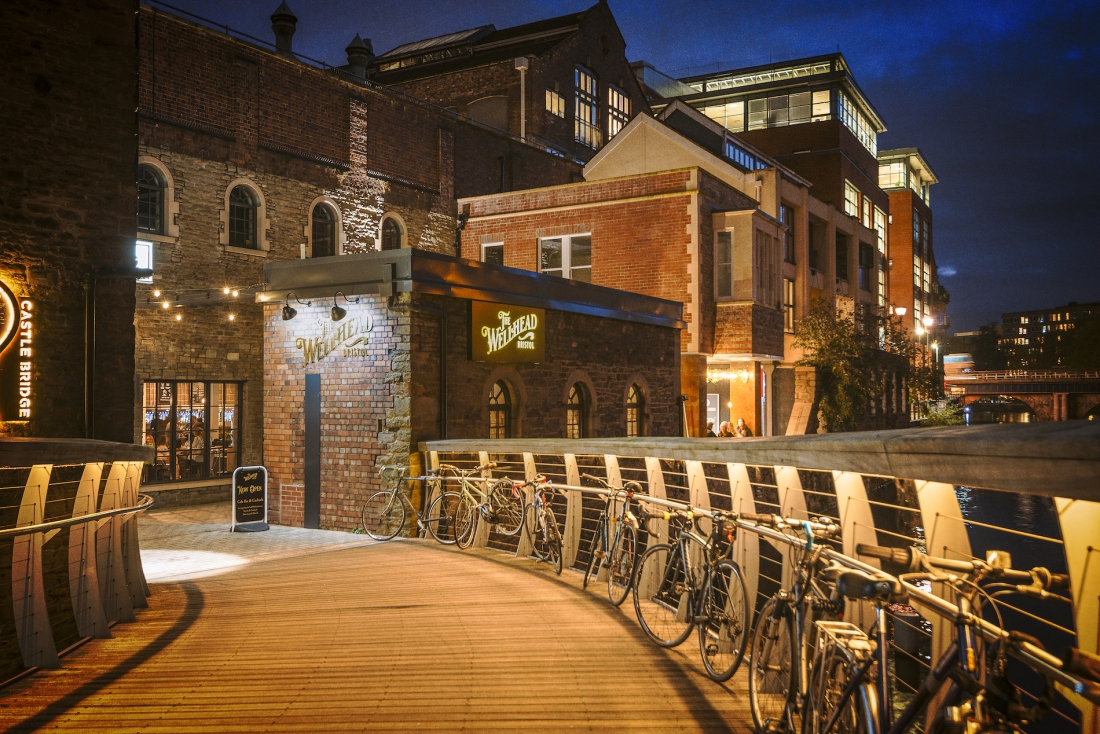 The Wellhead Bristol is an exciting new coffee and cocktail bar concept designed by Liqui Group.
Located in Finzels Reach, a recently developed waterfront quarter in the heart of Bristol, the listed Wellhead building was built to draw water from the docks for use in the brewing process at Georges Brewery (a former 18th century Bristolian institution). With The Wellhead Bristol, Liqui applied its extensive expertise in hospitality design and branding to provide a fully rounded and integrated service for the client.
When considering design proposals for The Wellhead's interior, the Liqui team were careful to retain the building's original fabric, including its exposed brickwork and arched windows. Working with a relatively small space and a somewhat awkward indoors–outdoors layout, an emphasis was placed on space planning in order to achieve a practical design flow—finding a configuration ideally suited to a coffee and cocktail bar set-up.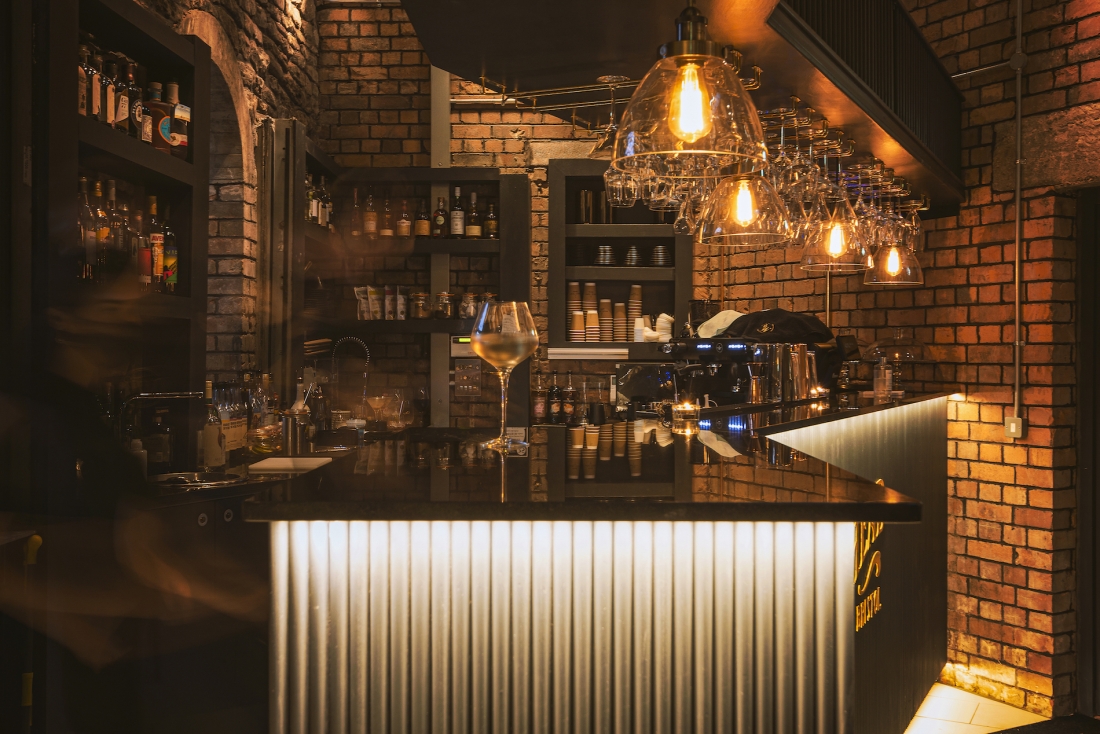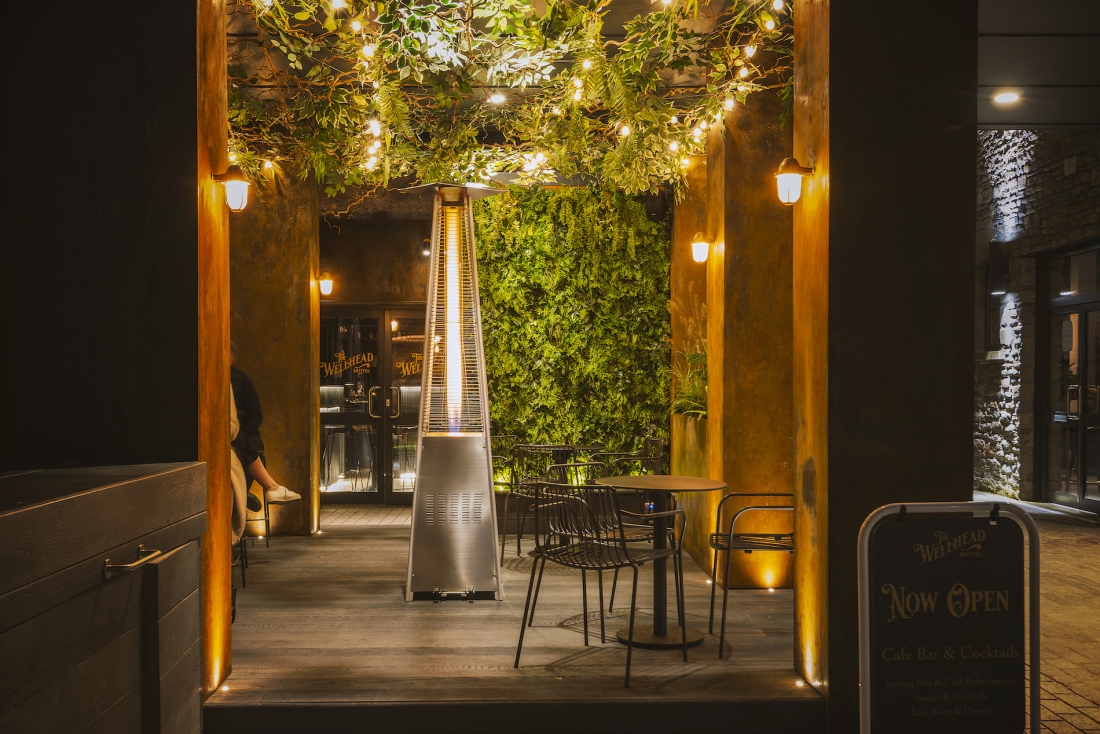 As a result, Liqui designed a bespoke angular coffee–bar counter, with an area on one side for customers to check out the treats and drinks on offer, and room on the other side for staff and storage. A selection of seating and table options, including chairs and stools, counters and tables, have been thoughtfully arranged across The Wellhead's interior space and its exterior covered terrace.
The Wellhead enjoys a prominent position beside Bristol's Castle Bridge—a landmark S-shaped crossing for pedestrians and cyclists, connecting Finzels Reach to the city centre. For this reason, its business model comprises a cafe by day and a cocktail bar at night (or from midday, to be more precise).
In order to demarcate one from the other, Liqui worked on a brighter lighting scheme for The Wellhead's daytime cafe offer, and a darker, relaxed ambience for its evening cocktails. To soften the building's industrial aesthetic, Liqui added greenery to the interior, hanging plants from the beams to give the illusion of lowering the ceiling. On the outside terrace, overlooking Bristol's historic Floating Harbour, plants were added to the covered deck and walls, providing a natural backdrop.