BOBO1325 takes inspiration from the 'Poetry Of Purity' for Clean Air collaboration with Crown Paints.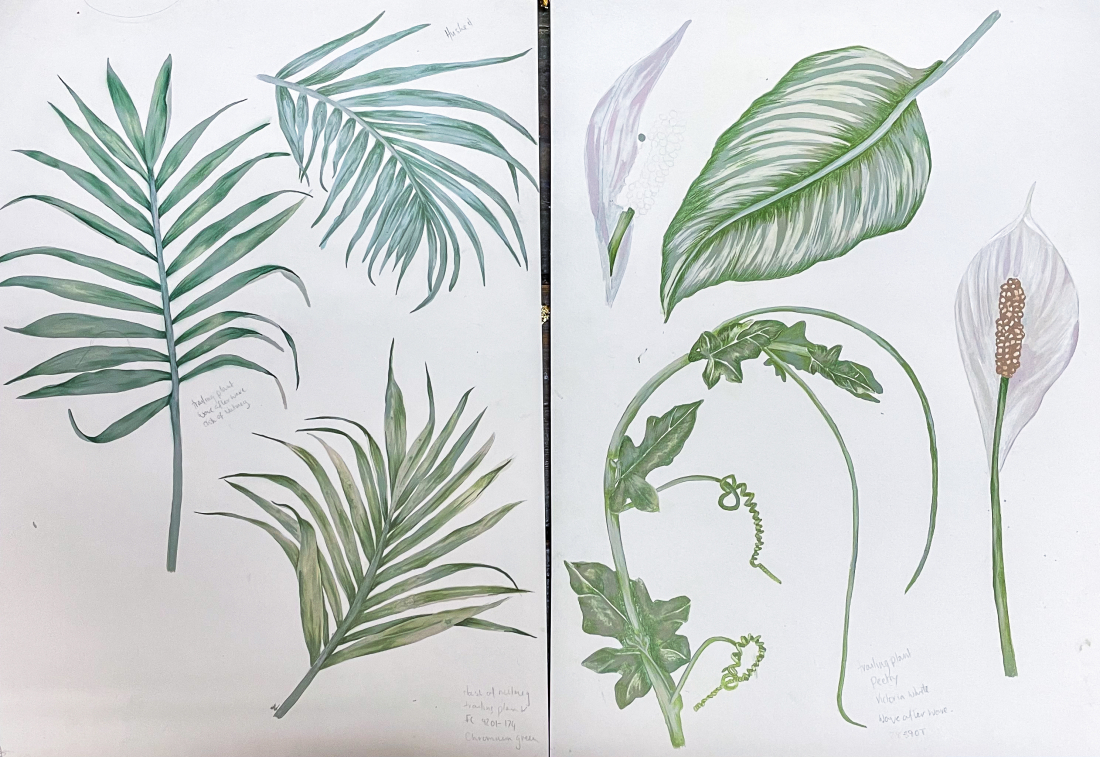 Beth Travers of BOBO1325 has crafted a design inspired by the 'Poetry Of Purity' to celebrate the launch of collaborator Crown Paints' Clean Air range.
A beautiful array of plant life and botanicals adorn the nature-inspired designs, which can be applied to wallcoverings and textiles for upholstery. Beth explains: "We returned to nature to breathe life into a botanical design blooming with plants and flowers that also have air purification properties, allowing us to find peace as they work to enrich us both physically and mentally.
"The new Clean Air range works in the same way as some of these plants to filter the air we breathe. This design is painted entirely with a paint palette derived from the Clean Air range. It formed the perfect medium to pair with the botanicals to become one in creating a harmonious design bursting with life."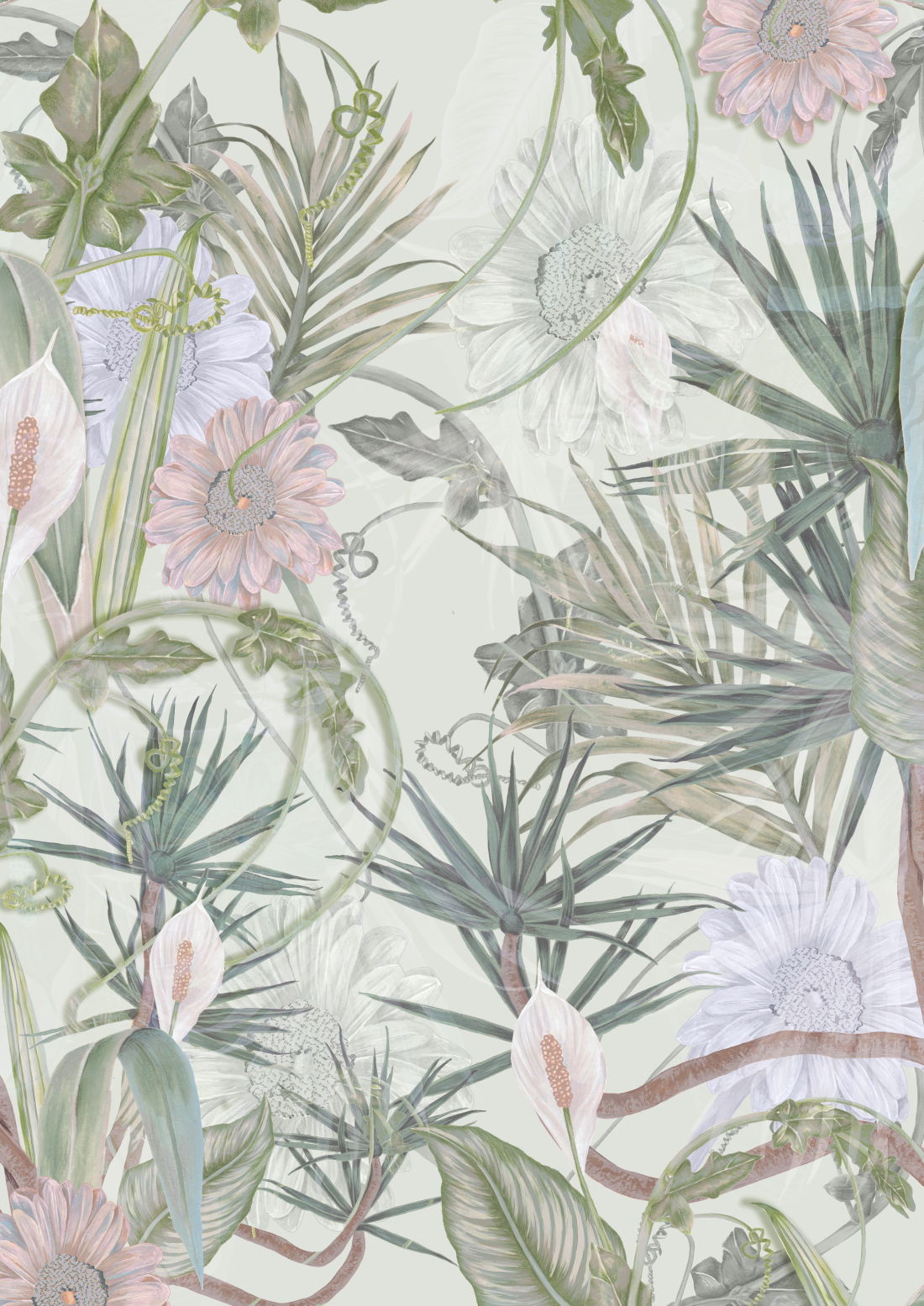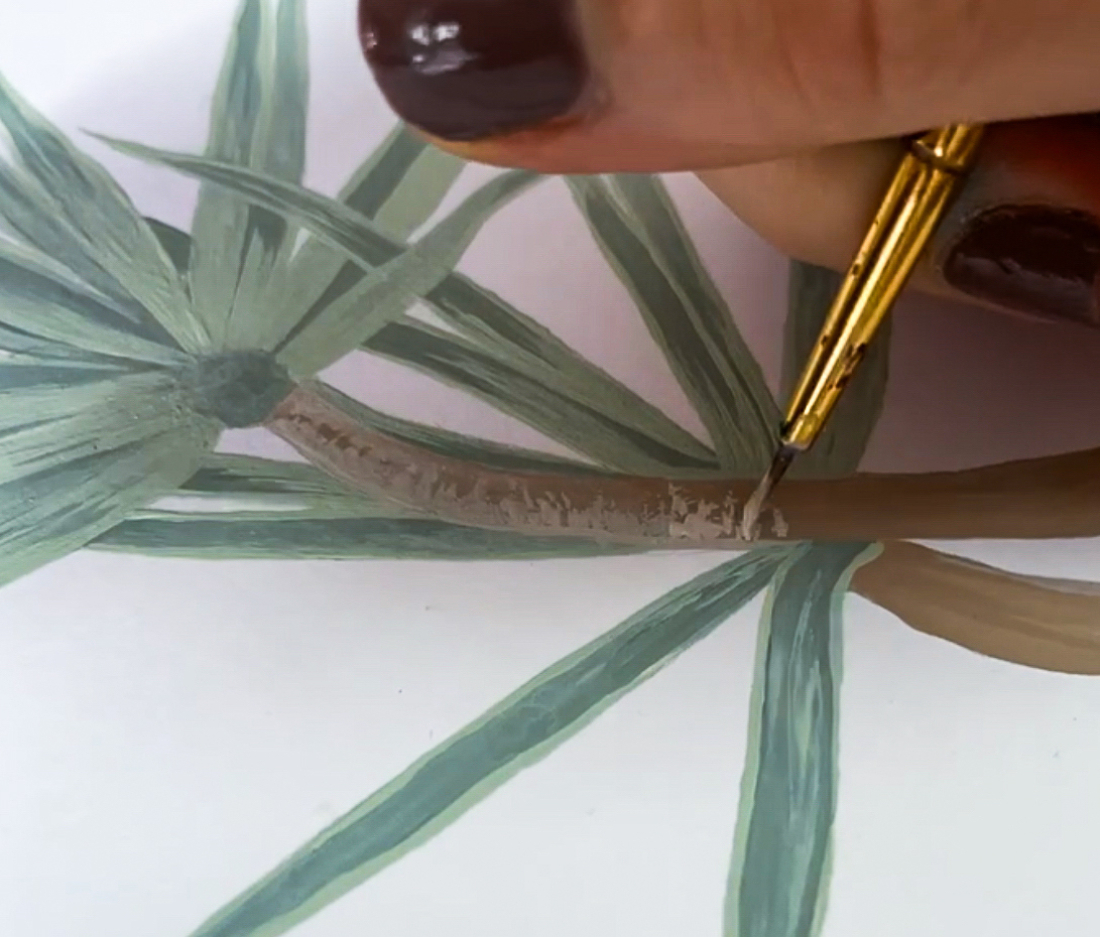 Chosen not only for their aesthetic appearance, but also their unique practical properties, the species woven into Beth's drawings have scientific grounding when it comes to air purification. "It's not just here on Earth that we embrace the art of biophilic design. The NASA Clean Air Study depicts the human need for connectivity through the life source and power of plants. Floating high above us in space stations across the sky, astronauts soak up these benefits, through Peace Lilies, Aloe Vera and snake plants."
As such, Peace Lilies and Gerbera Daisies, which have the "ability to remove 50% of formaldehyde from the air in just 24 hours", feature throughout the artwork.
Utilising 80 shades from the new Crown Paints Clean Air collection, including Poetry, Going Away, Trailing Plant, Wave After Wave, Hushed, and Tadelakt, Beth aims to showcase the full spectrum of hues on offer to designers.
"Nature will always be my muse", comments Beth. "It is an undeniable treasure trove of inspiration. It's magic at it's purest form, and it's a privilege to walk amongst it, discovering and unearthing its wonders. This is a design that embodies joy, happiness, and purity."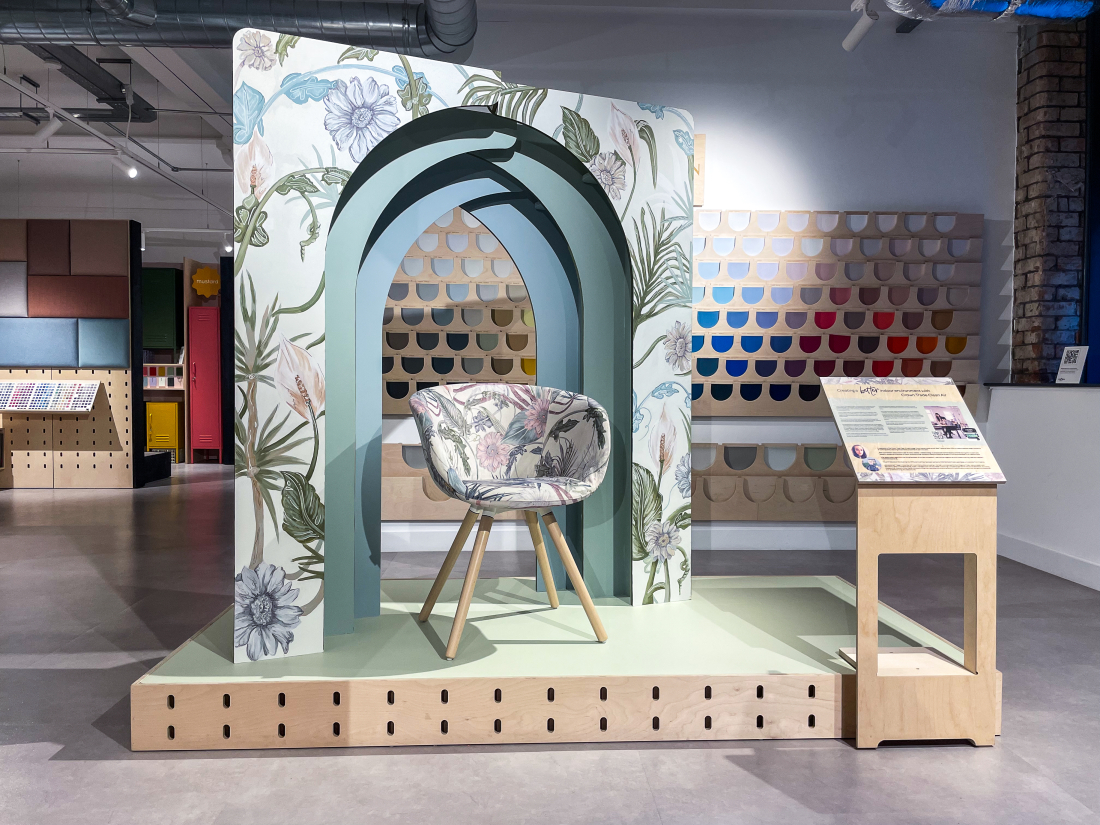 To find out more about BOBO1325, visit bobo1325.com. And view the full Clean Air range from Crown Paints here. To explore the collaboration in-situ, pop into Material Source Studio Manchester.