Stevie Leigh, director, Michael Laird Architects on bringing MLA to Manchester, prioritising re-use & strong workplace culture.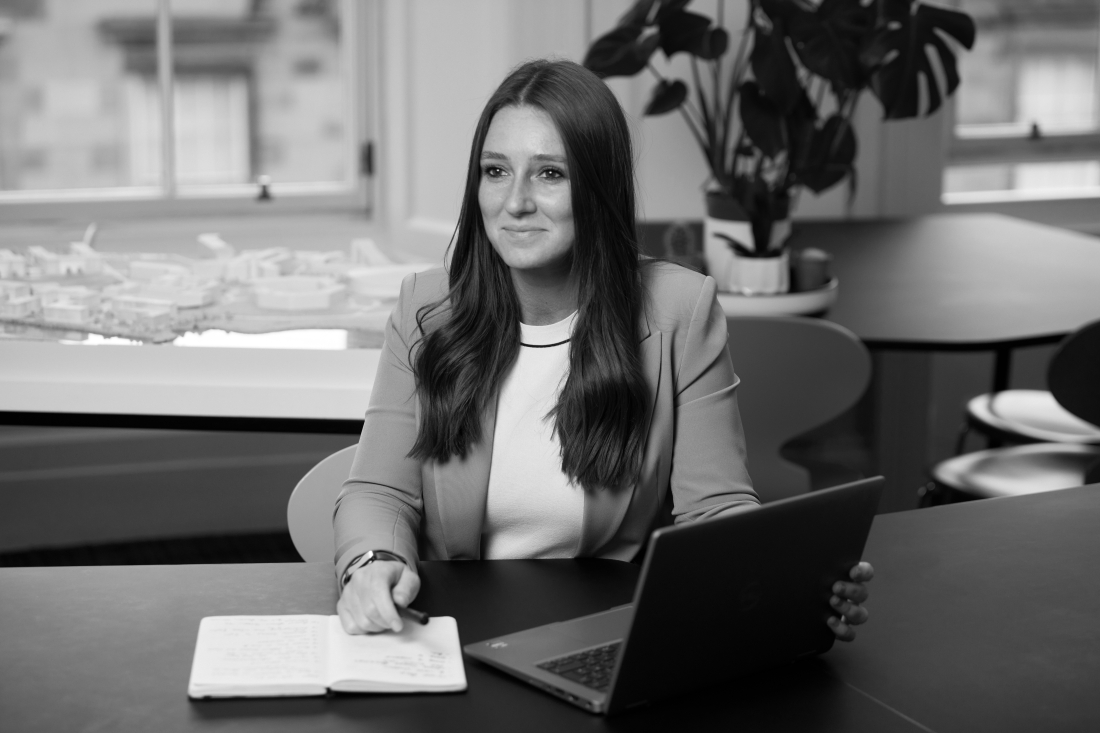 In May this year, Stevie Leigh led the charge in launching Michael Laird Architects' Manchester office - its first outside of Scotland. With two completed projects under its belt - both exploring re-use - it's safe to say the expansion has got off to a successful start.
Michael Laird Architects is an award-winning practice with offices in Edinburgh and Glasgow. It has a strong culture, with cross-team collaboration central to the day-to-day. Focusing on the interaction between people and place, the company's core aim is to transform the way we live and work, one client project at a time.
Sustainability has a prominent practice-wide focus. And this is particularly evident in the two schemes that Stevie takes us through in this interview. From transforming an old desktop into a whiteboard with acoustic properties, to using powder coatings to secure a new lease of life for existing fixtures and fittings, Stevie and her team have been nothing short of inventive in building better for their clients. Read on to get the full low-down...
Congratulations on completing your first two Manchester projects as director of Michael Laird's Manchester office! Can you tell us more about them?
"Thank you. The team have been working with NatWest Group to transform One Spinningfield Square into their new Manchester home. Eight floors within the prominent Deansgate structure have been fully refurbed, turning it into a destination hub for the banking group and providing staff with an exciting, unique workplace to encourage them back into the office post-pandemic and bring a strong presence to the Deansgate area.
"Additionally, we have just completed a fit-out of Freetrade Exchange on Peter Street for the building owners, Clearbell. This listed beauty saw a redesign of the main entrance, to improve and enhance the existing experience of the building at street level, while responding sympathetically to the existing architecture.
"On the upper floors the scheme saw modern and open CAT-A floor plates with reconfigured WC cores and a new wellness suite in the basement, including a fully equipped gym, separate yoga studio, sauna, cycle stores, drying room, showers and changing, and even a refuel bar. These two completed projects are a great springboard for our Manchester startup."
What was your inspiration for the schemes?
"With One Spinningfileds, the aim of the design was to bring the colleague experience to another level for NatWest North. The implementation of their Ways of Working has created an exciting variety to their new office. Keeping the soul of Manchester was important to creating a destination hub within the city and nods to the industrial heritage and ship canal can be felt throughout the design.
"When developing the design and palette for Freetrade, the designers looked to the original details as inspiration, seeking to engage and enhance them with a modern and contemporary flair."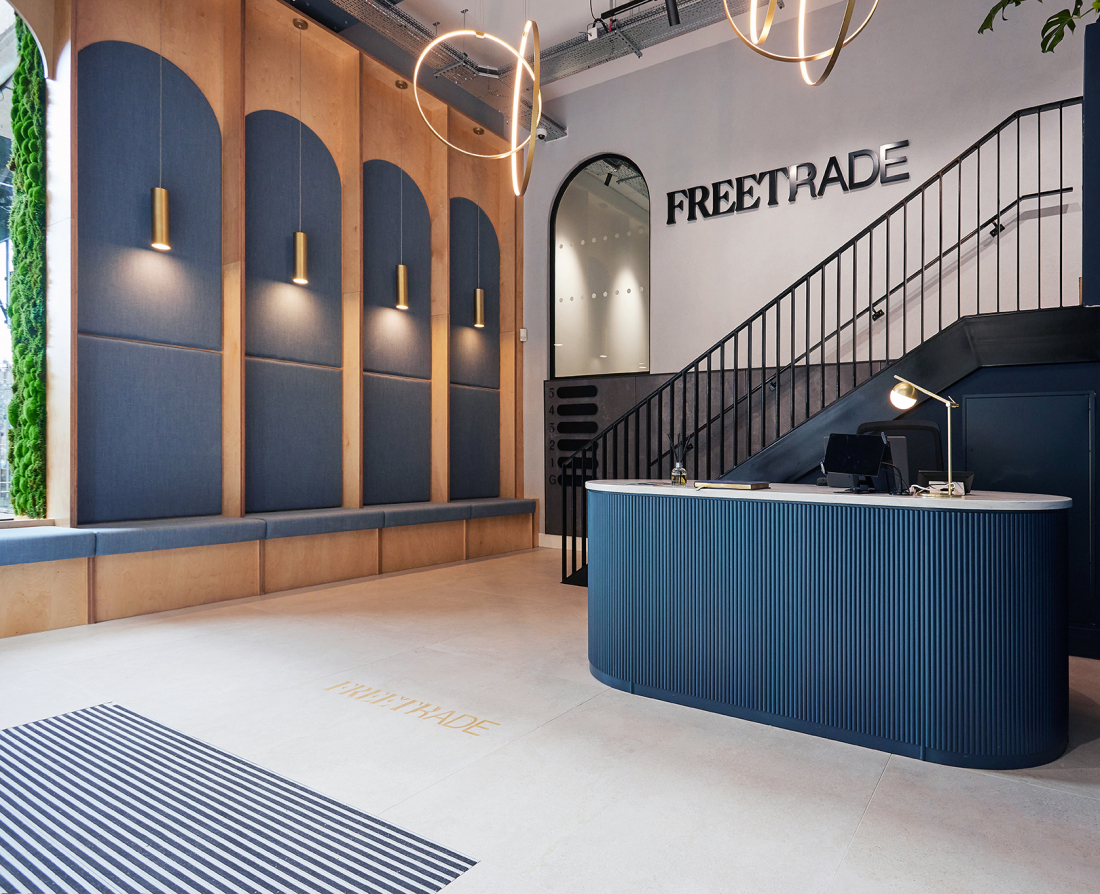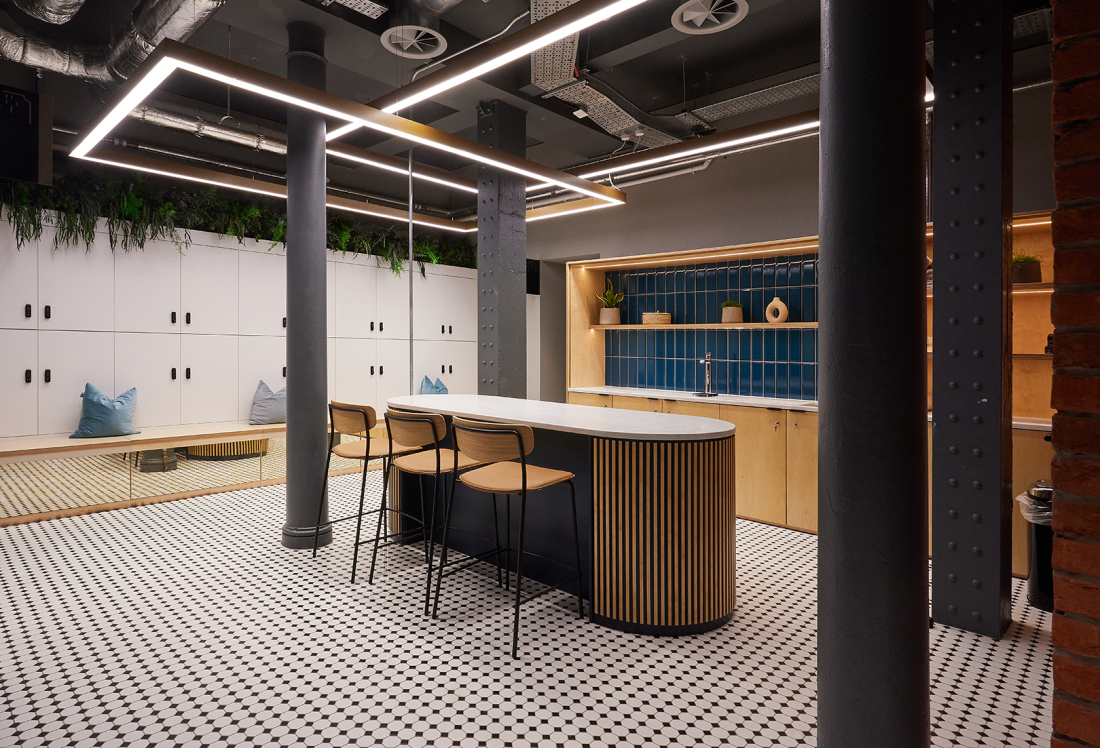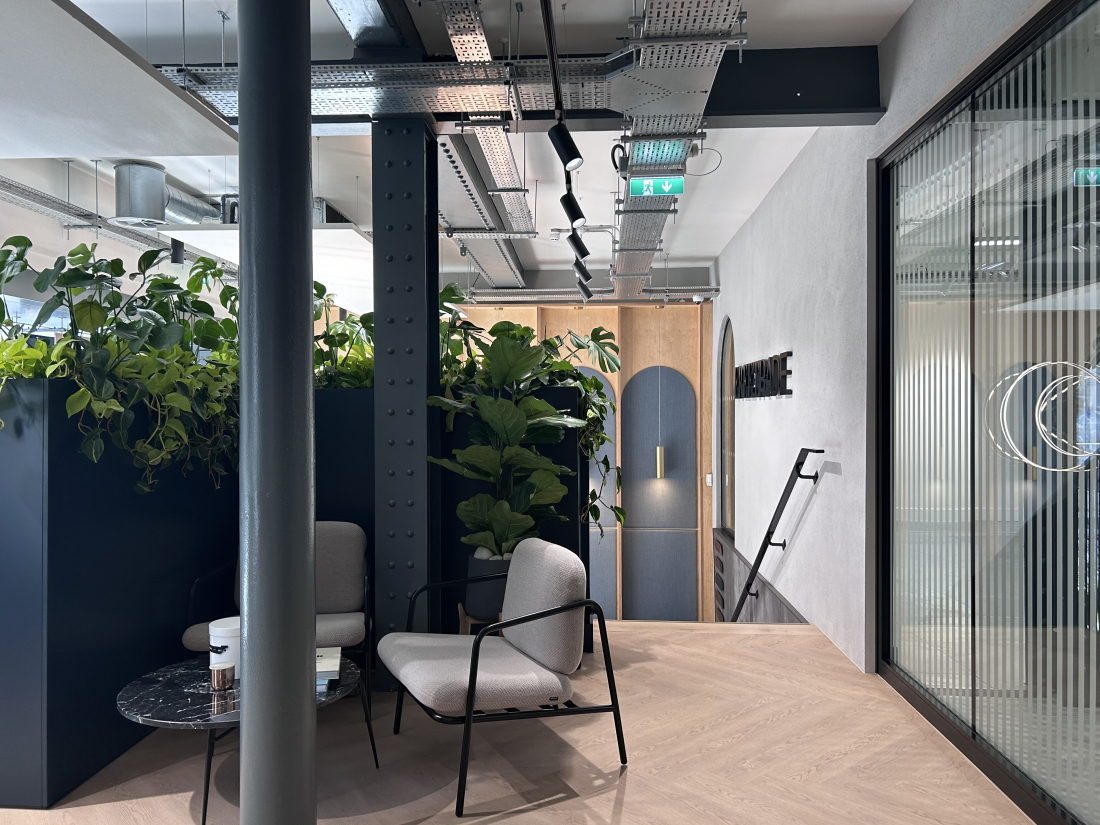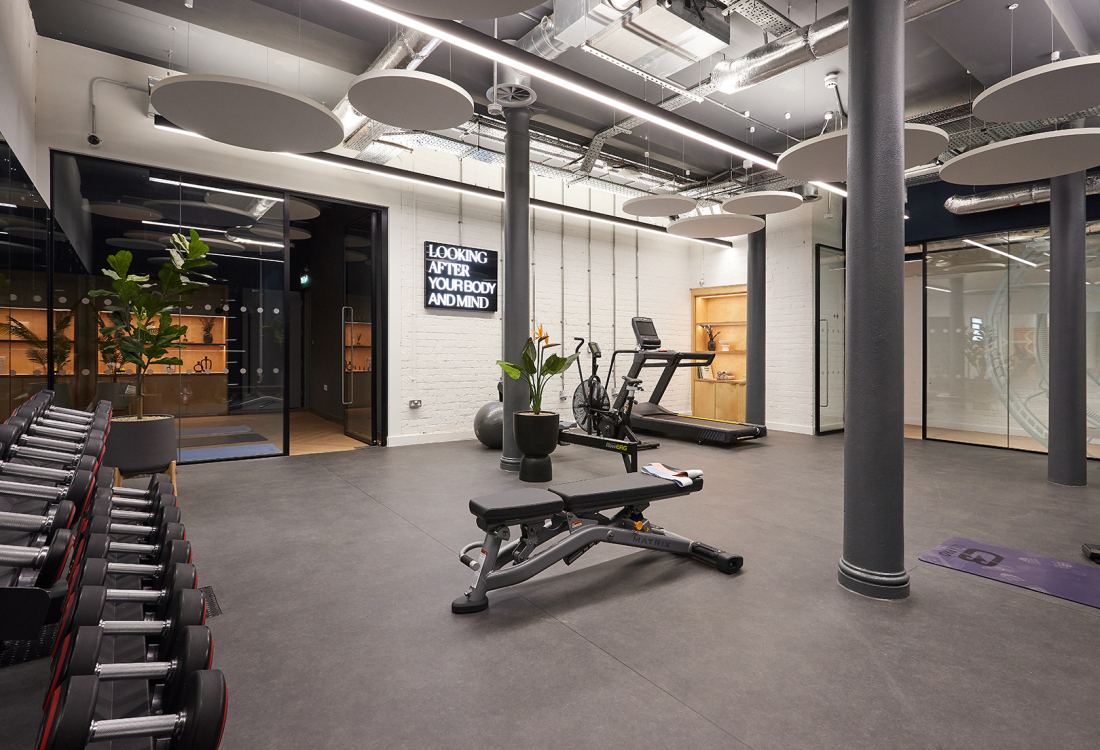 How did you go about material selection?
"One Spinningfields, NatWest Group have a brand-standard that designers should adhere to, so the majority of finishes were chosen from this, however this scheme pushed the boundaries of the brand-standard by uplifting some of the product ranges.
"In addition to other sustainability elements of the scheme, furniture items were refurbished, for example by re-covering the upholstery and powder coating frames and legs to give a new lease of life.
"In other areas, furniture was repurposed, for example an old desktop was covered in fabric and set on wheels to become a whiteboard with acoustic properties. Furniture and equipment from Hardman Boulevard (their previous home) that was no longer required was donated to local charities and schools.
"For Freetrade, a lot of the original materials were retained, refurbed, and exposed. In additional to the new M&E installation, products with low VOCs, good sustainability credentials and a high recyclable content were used to ensure the specification was as sustainable as possible within the project brief."
How else did sustainability impact?
"At One Spinningfileds, whilst delivering a new workplace for NatWest Group, we considered how we could ensure that the design approach aligned with the client's long-term sustainability commitments. We used the SKA rating criteria to inform design decisions across a range of areas, including material selection, specification of furniture and fittings and mechanical and electrical services. The steps taken have resulted in Spinningfields becoming NatWest's most sustainable office fit out to date.
"At Freetrade, sustainability was important from the outset, both as a client and heritage requirement. Suspended ceilings were deliberately omitted from the main floor plates as a precaution to reduce future waste generated from the building as part of any tenant fit-out. Historical fabric was retained and purposefully expressed enriching the character of the spaces. Services were renewed with more modern and energy effect system."
When did you open ML's Manchester offices? And what drew you to the position of leading the new studio?
"We opened the new office at the start of May this year. Although it was very flattering to be approach about such an exciting role, I must admit it wasn't an easy decision to leave my previous practice. I was drawn to the company after meeting some of the other directors, largely due to the apparent close relationships within the senior management team, which you could clearly see trickled through the company, across all levels. Great culture and collaboration within the team is a big thing for me; we spend a lot of time at work, and it makes a big difference.
"MLA has done - and continues to do - exemplary work covering many sectors, and I'm really lucky to be able to build on this experience to help grow the Manchester office. I felt I had surpassed my goals that I had set myself within my previous role and love a new challenge, which this certainly is!"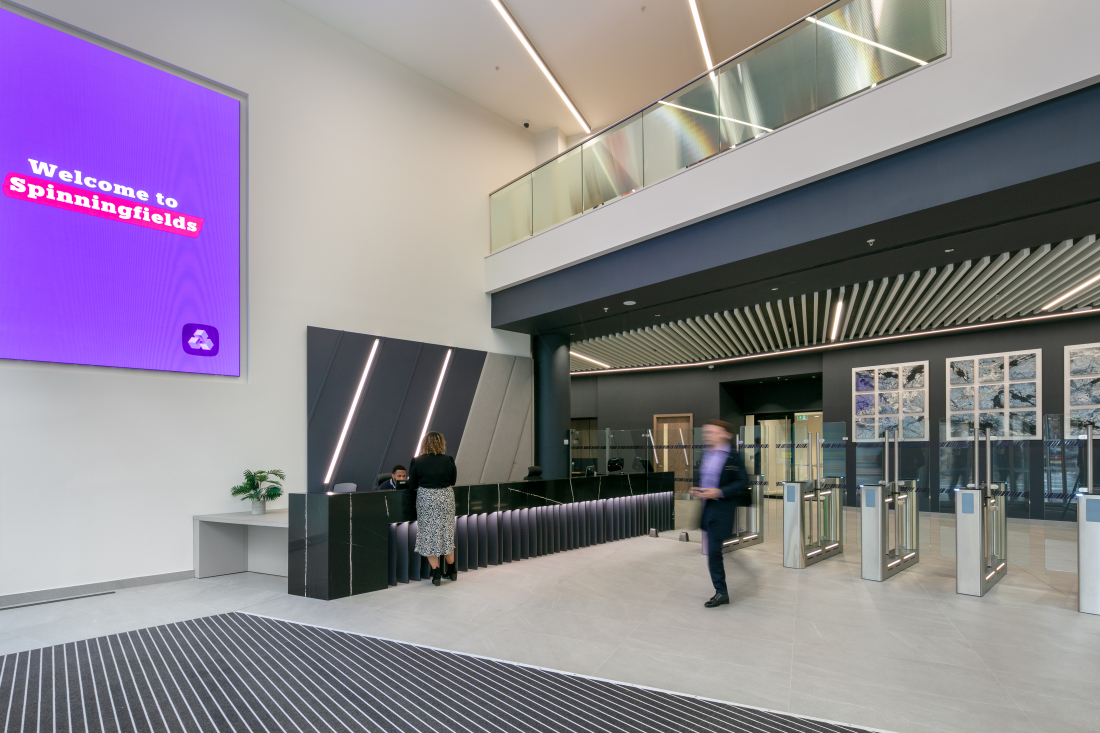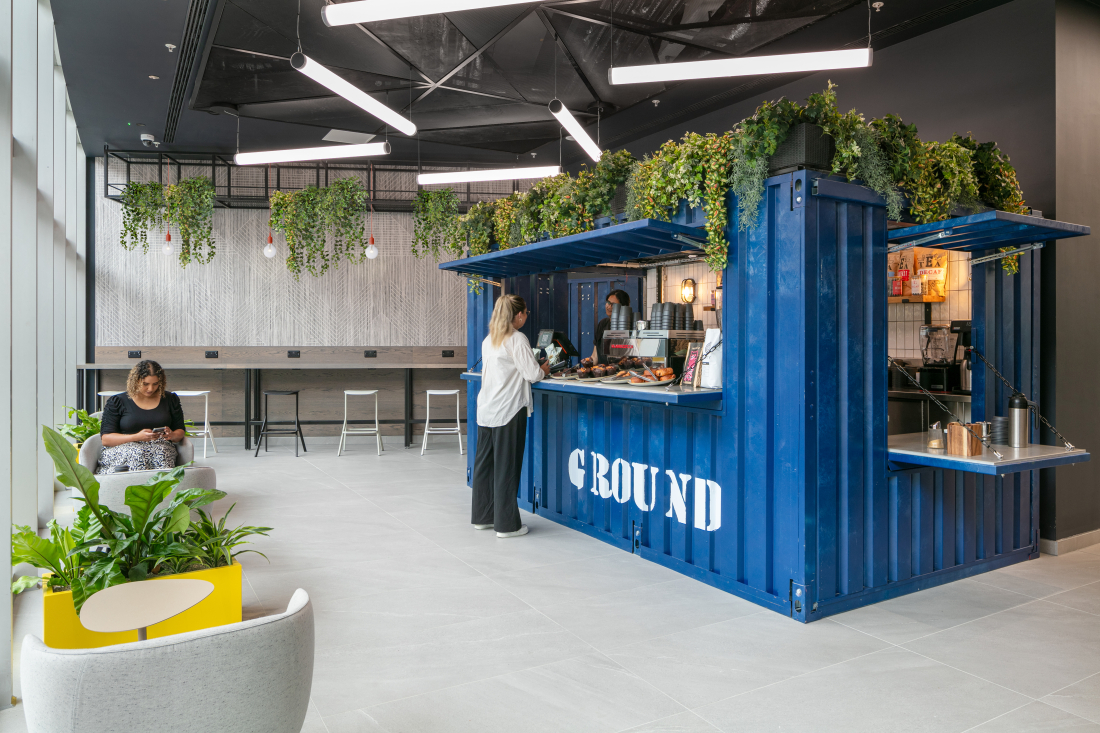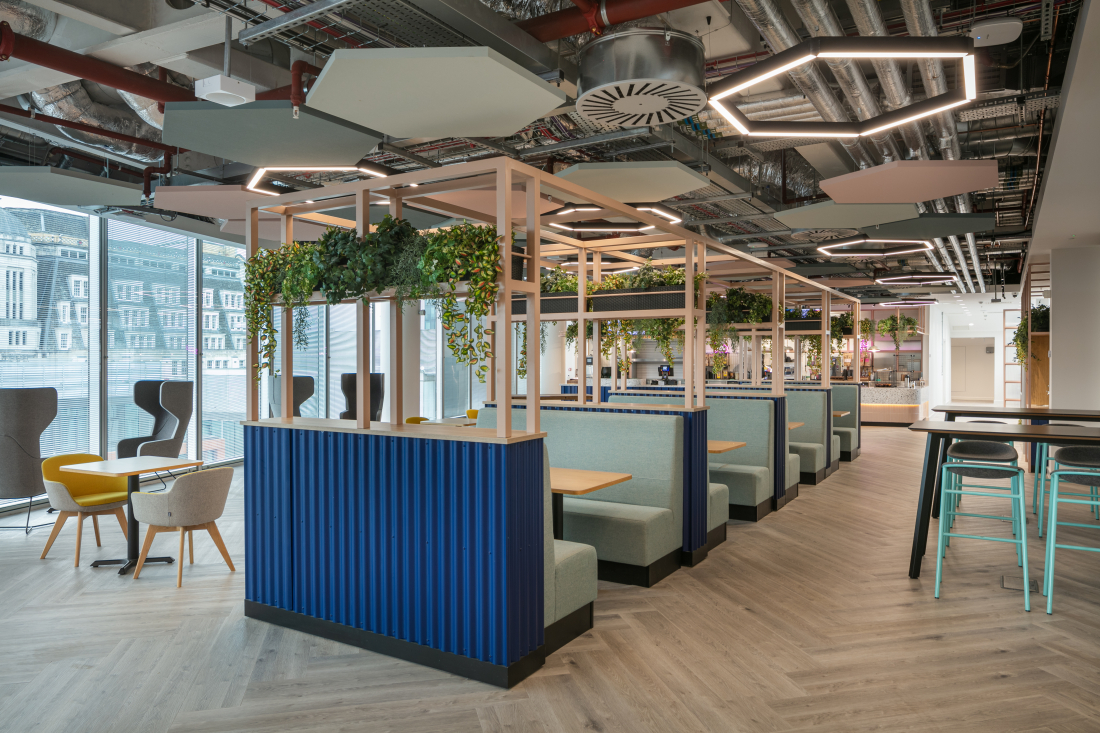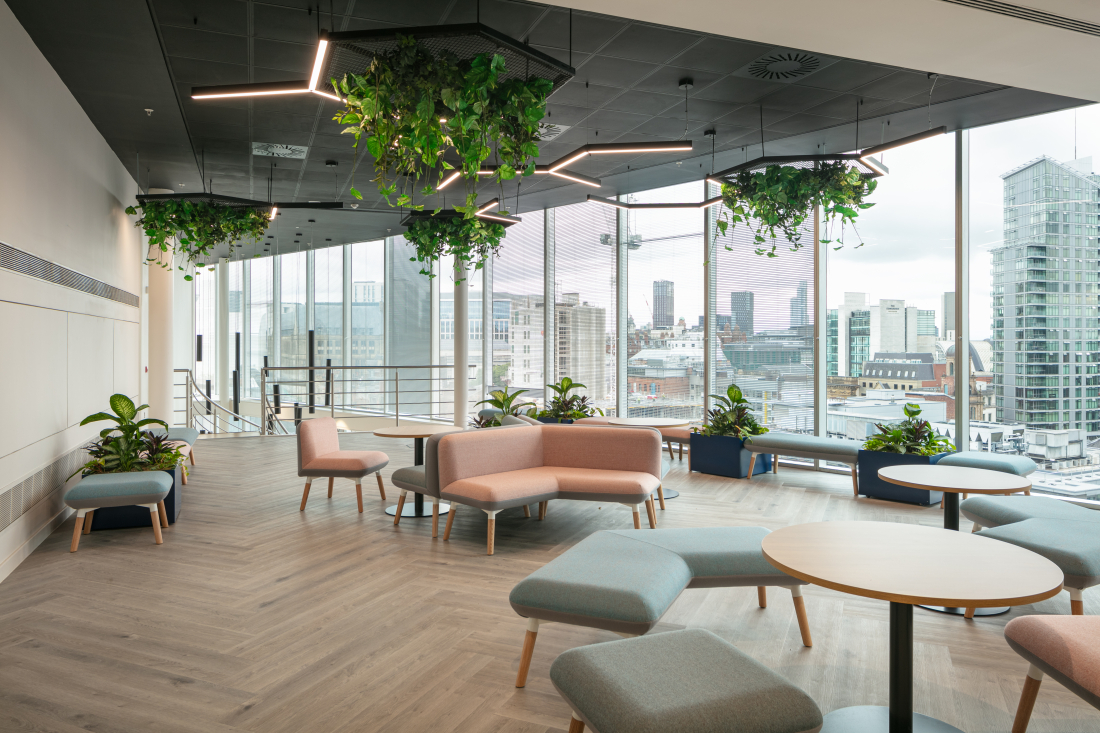 Who makes up your team?
"Currently in Manchester there's Ragda and me. Ragda is a talented designer who has moved down from Edinburgh after spending almost four years with the company; she is a great asset to us in Manchester. We are actively recruiting, and the team will be expanding towards the end of the year to align with our exciting workload.
"There are 85 staff between the three offices and have additional services in-house: a Principal Designer, Sustainability Specialists (who are also Passive House Certified) and a fantastic Workplace Strategic Consultancy Team who work across the majority of our projects."
Michael Laird also has offices in Edinburgh and Glasgow – how do the different teams interact when it comes to projects?
"Communication is key to this working, and I must say MLA seem to have mastered it post-pandemic. The Scottish offices have a close-knit-culture and often work between the two locations (many staff live between Edinburgh and Glasgow) as we have a hot-desk policy and desk-booking system, therefore they can choose where they want to work - so long as it works for their director team - which adds to the flexibility and collaboration of the overall practice.
"The train journey between the two offices is just 45 minutes, but when this is not possible, we rely on Teams to communicate with the other MLA members. Great culture is very important, and this is something that I aim to replicate in the Manchester office."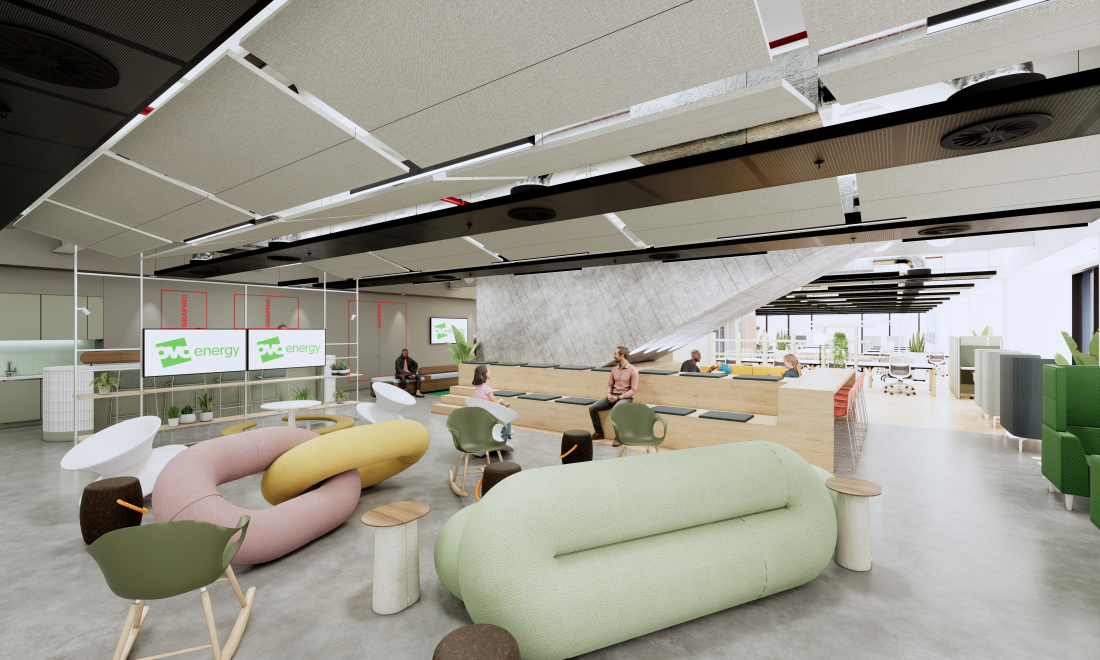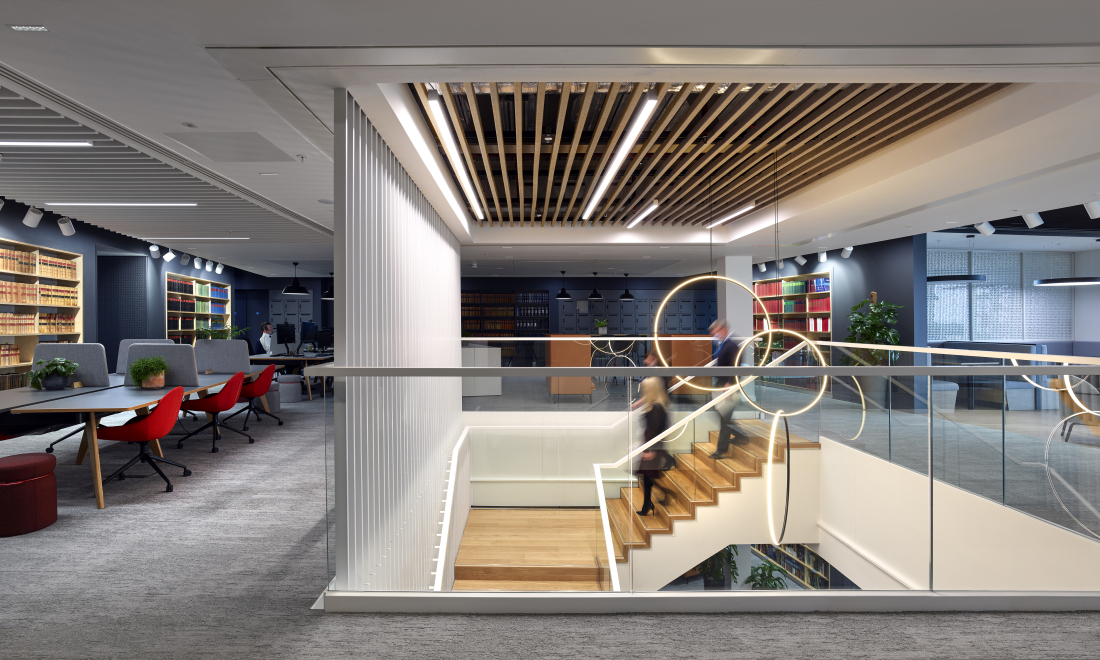 What is the Manchester office working on currently?
"We are very lucky to already have a range of projects in the Manchester office. We are working on an 8000sqft fit-out in Leeds City Centre for an existing client, three feasibility test-fits for a large cosmetic brand, two repurposing schemes in Manchester, and an office re-design on the outskirts of Manchester."
And what's next? Both for Manchester, and the wider practice?
"Manchester will grow organically with more of an architectural support team, and we will find a larger space to call home when we need to. We will continue to work closely with the Edinburgh and Glasgow offices and push into further sectors that we currently cover in Scotland and across the UK: Commercial CAT-A/B, Laboratories, Student Residential, PRS, Hospitality and Visitor Experience and Distilleries.
"MLA has lots of exciting things happening next year, kicking off with our 1st year Manchester anniversary, a much larger MLA anniversary along with some other things that we're keeping under our belts for now - so keep your eyes peeled!"