Bold is best: BOBO1325 creates a bang at Manchester's Qbic hotel.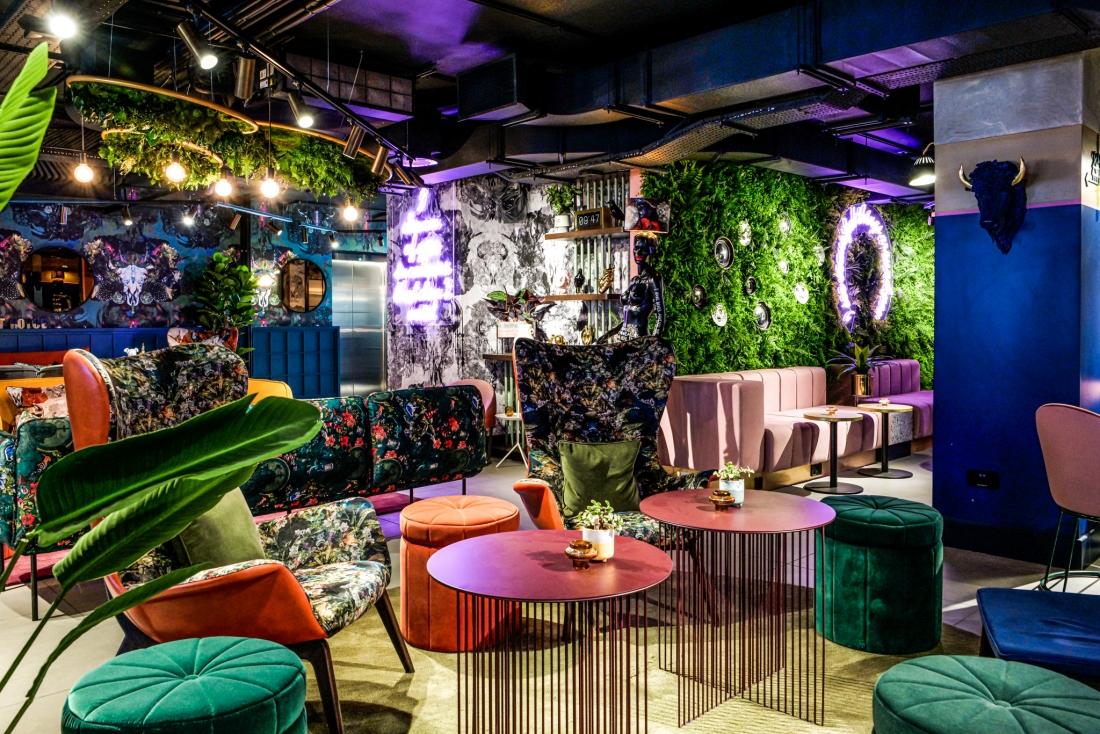 When it comes to cutting-edge interiors, it doesn't come much bolder than BOBO1325's creations for Manchester's new Qbic hotel.
Having worked alongside SpaceInvader for the hotel chain's Brussels' site, founder and creative director of BOBO1325 Beth Travers was enlisted once again to provide a splash of statement to the decor of Qbic, Manchester.
Working alongside other local suppliers, BOBO1325 supplied wallpapers, fabric and rugs for the bar area, bedrooms and karaoke rooms. From the unmistakable "And That's The Tea" print, to the skull patterned "Sandstorm", no expense is spared on the all-out maximalism.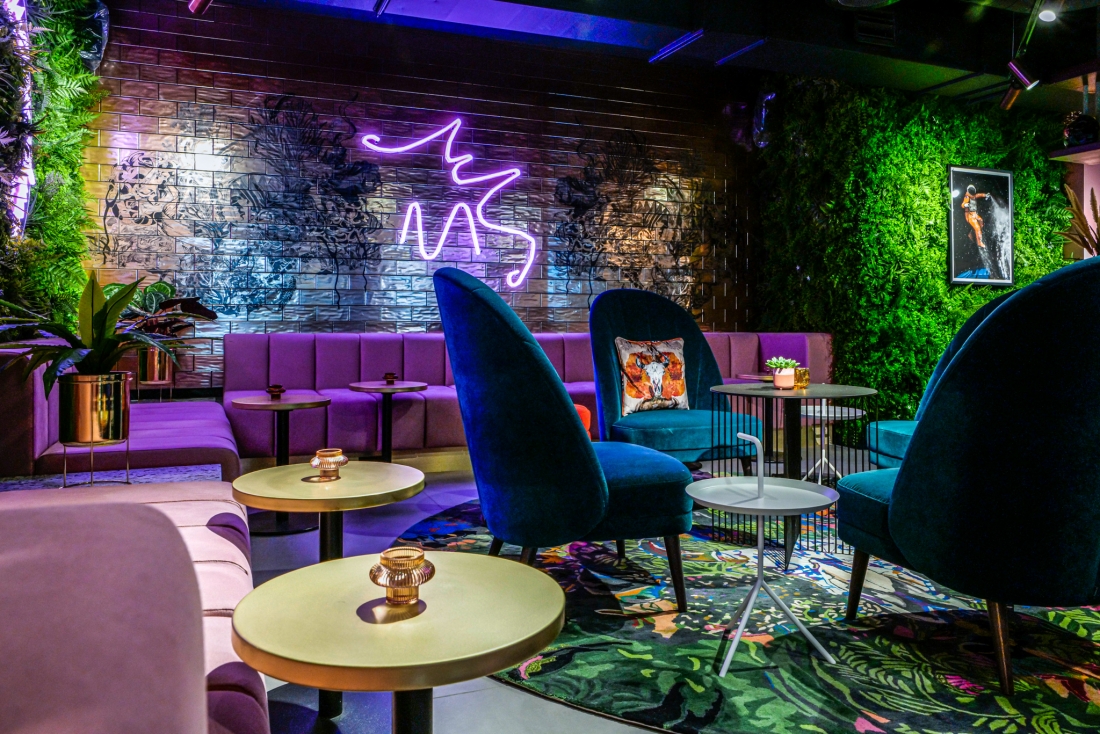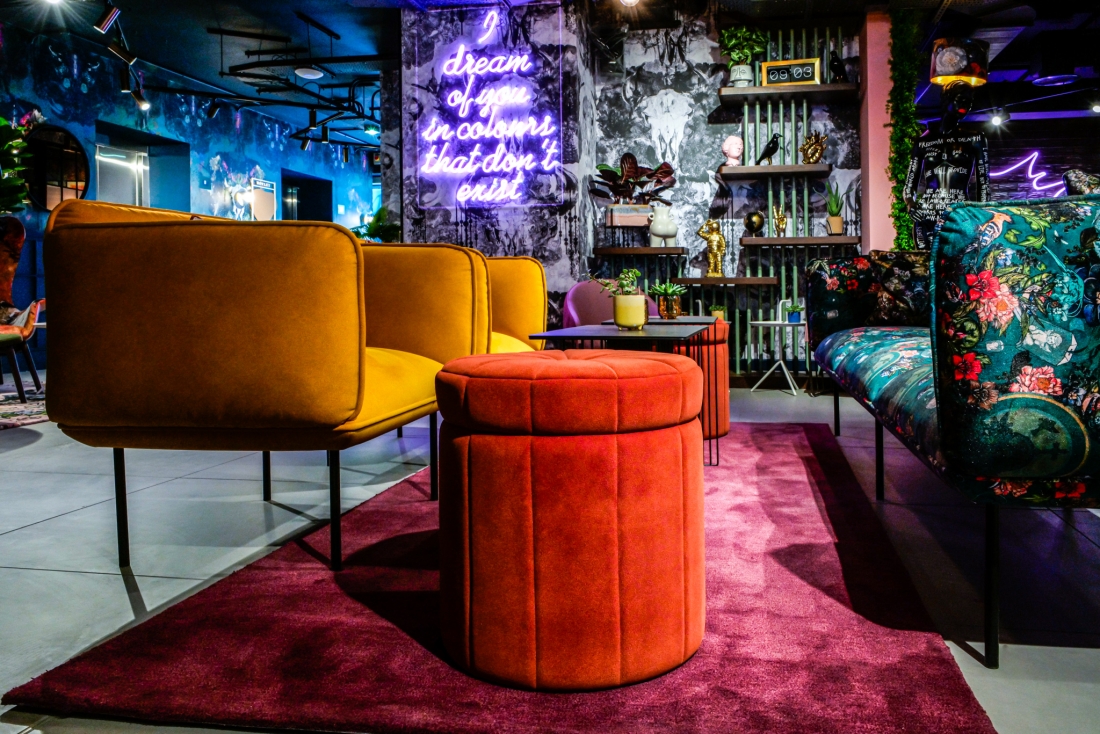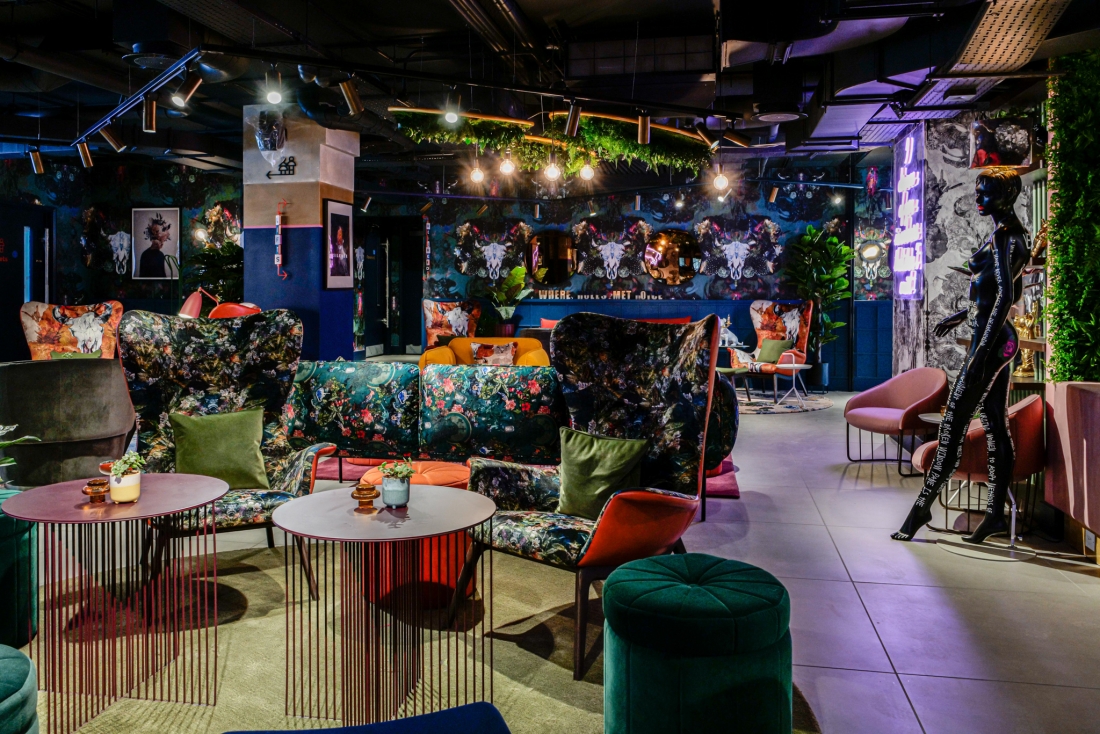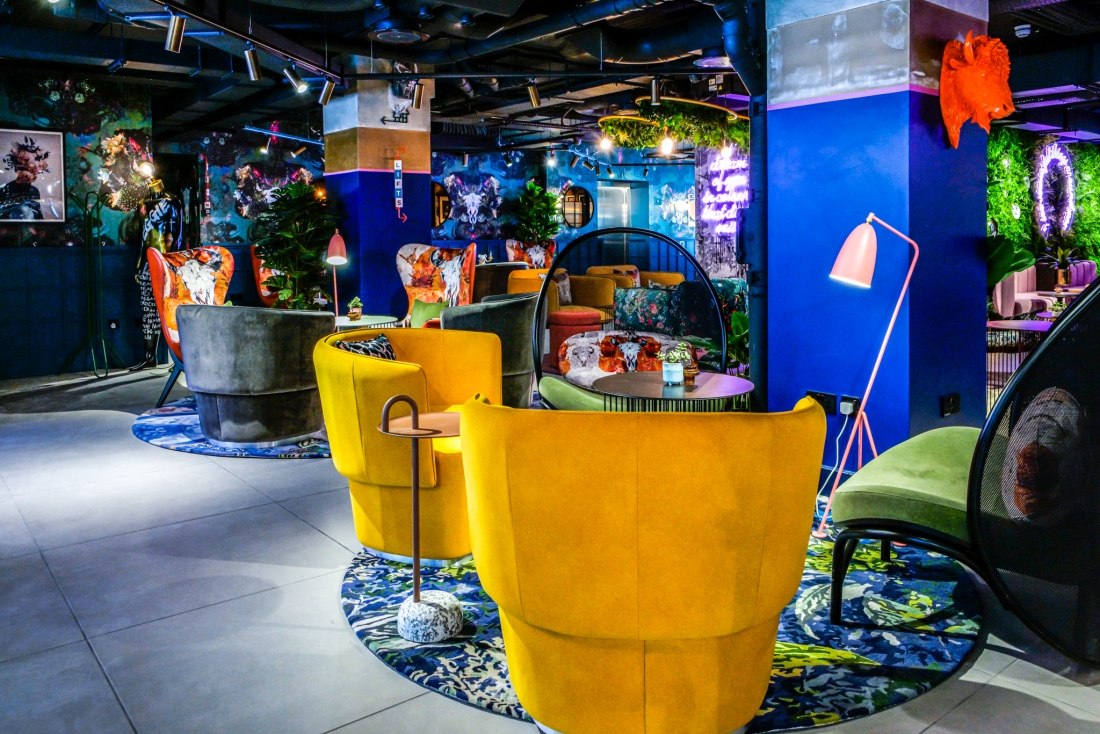 Beth explains: "The client was keen to keep it very Manchester, or as local as they could with suppliers, which I love! I worked alongside some amazing collaborators including the team at Telegraph Contract Furniture on King Street for the furniture upholstery fabrics, and Matt Lightbown from Changespace Rugs. Qbic's interiors are so fun to work on as they are totally fearless!"
In addition to the walls, floors and furniture, BOBO1325 also provided its creative expertise to the menus, beer labels and taps.