The Wall Chapter 3 by Lelièvre Paris.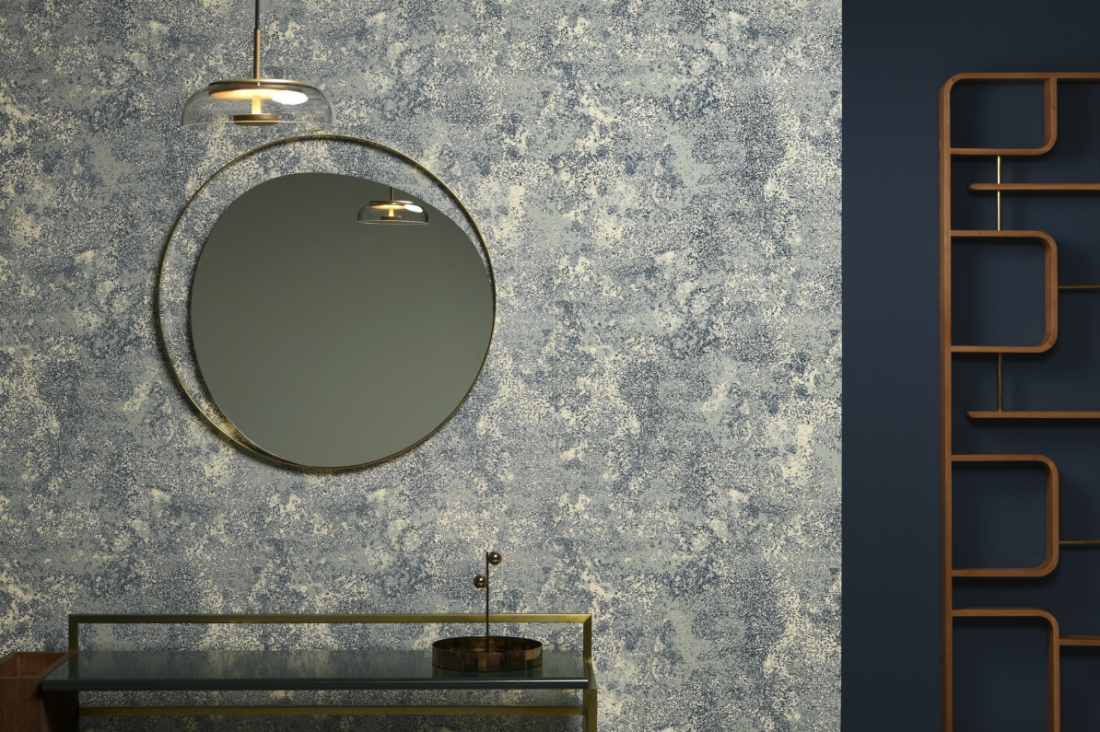 Lelièvre Paris has launched THE WALL CHAPTER 3, a harmonious collection of six wallpapers and three wallcoverings displaying boldly unique patterns.
The latest collection to come from the brand was designed to complement its Signature BOREALIS fabric range — with some products a revisitation of original designs, and others brand new. The mixture delivers a bold yet timeless selection.
PAYSAGE is a reinterpretation of ALTITUDE, the iconic tapestry from the Signature BOREALIS collection. This stylised wallpaper draws inspiration from Scandinavian landscapes of mountains and deep, ice-locked fjords.
Available in two colourways - Glacier and Crépuscule - its texture is reminiscent of woven fabrics, achieved by digital printing on embossed vinyl.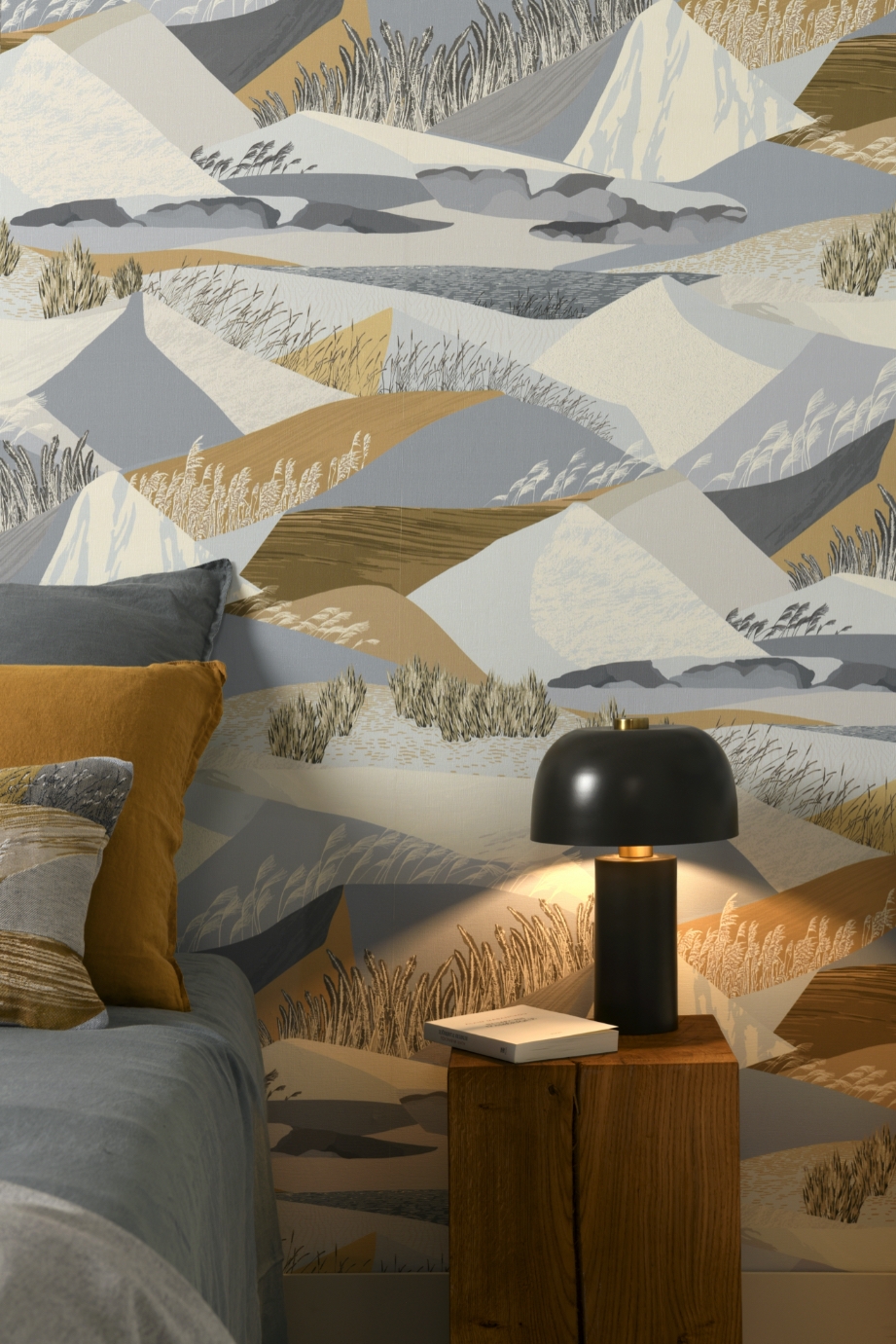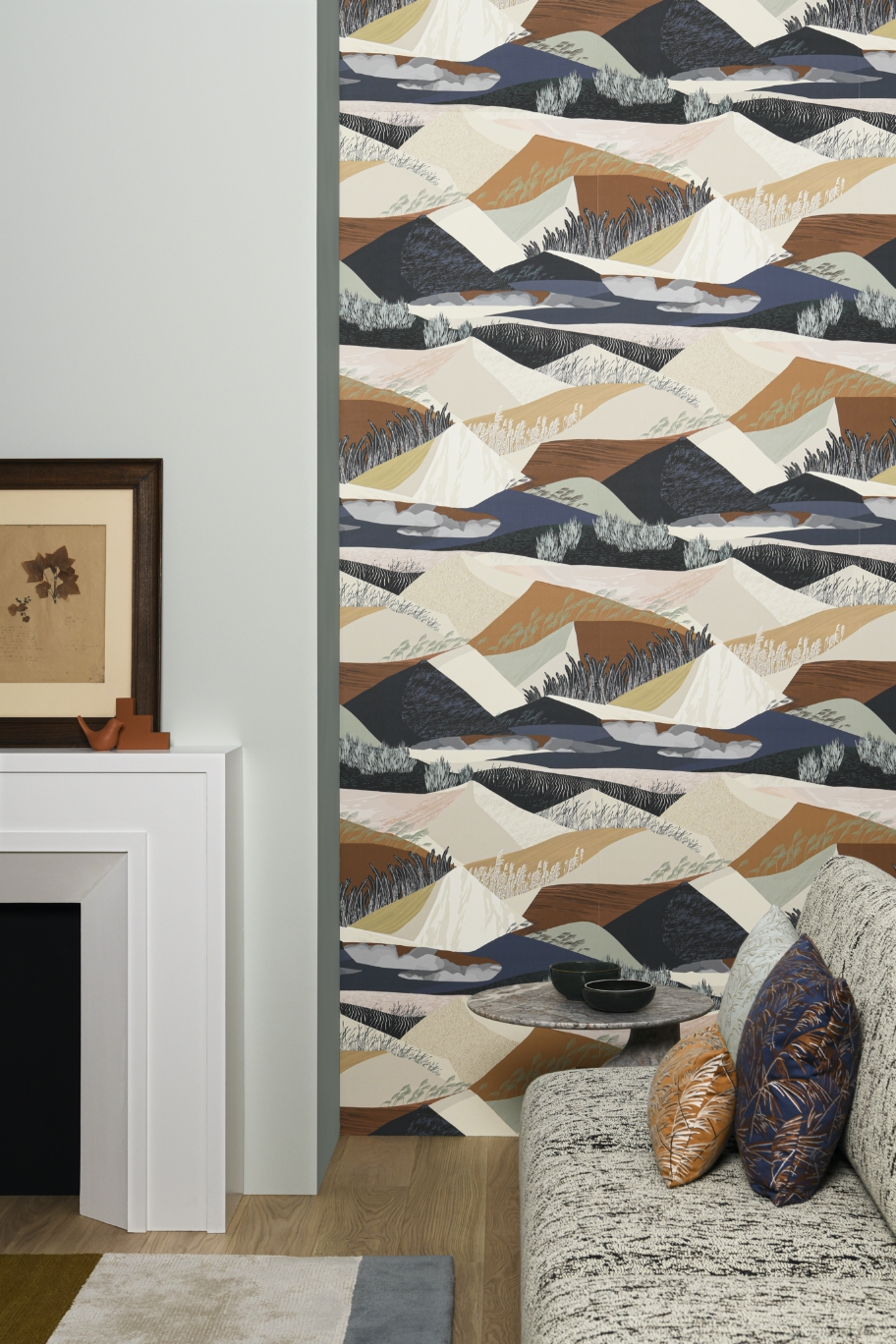 Foret is inspired by Merlin, a tapestry from the Signature NATURE PRÉCIEUSE collection, and depicts an enchanted forest. The slow trickle of a waterfall, the babbling brook, the opening of a clearing - every detail catches the eye.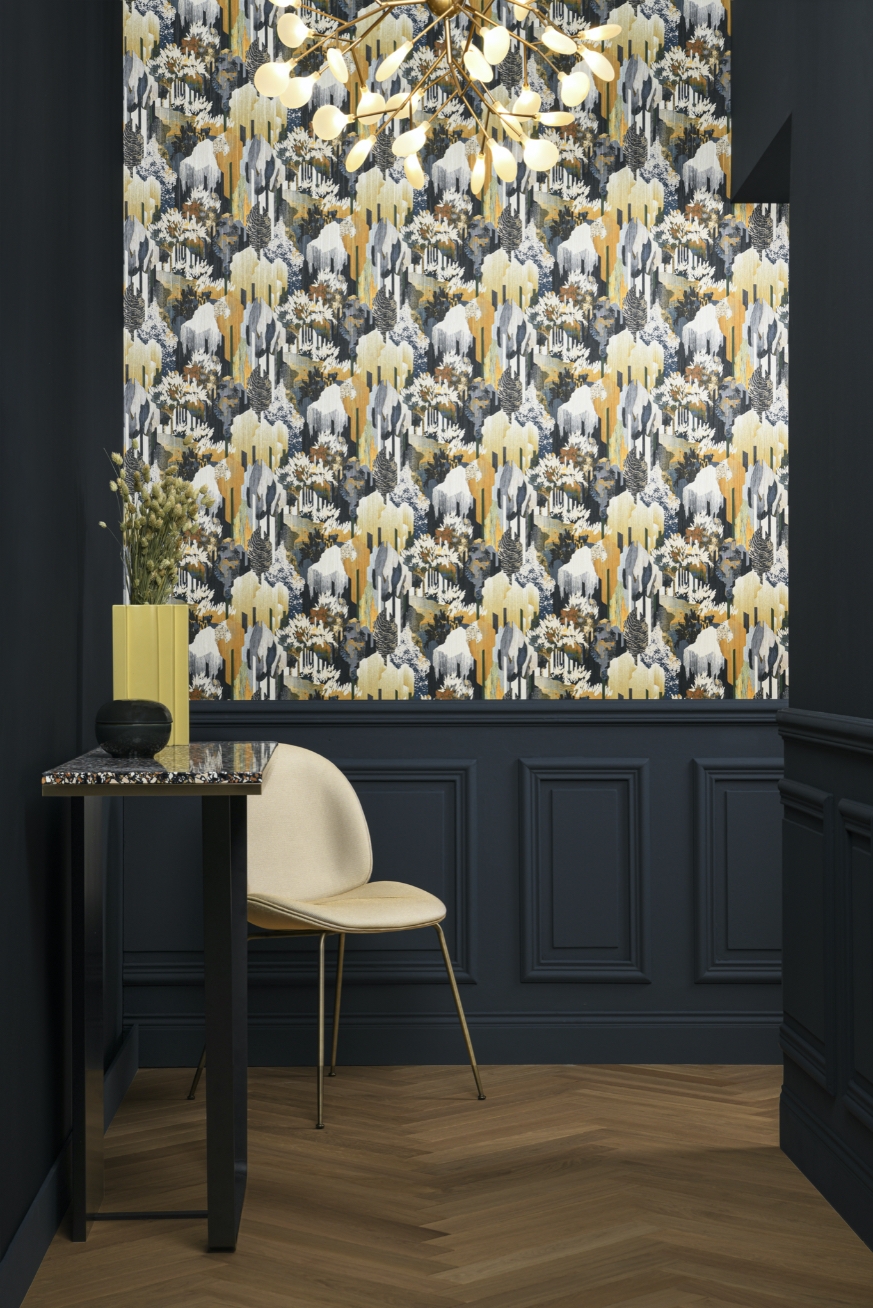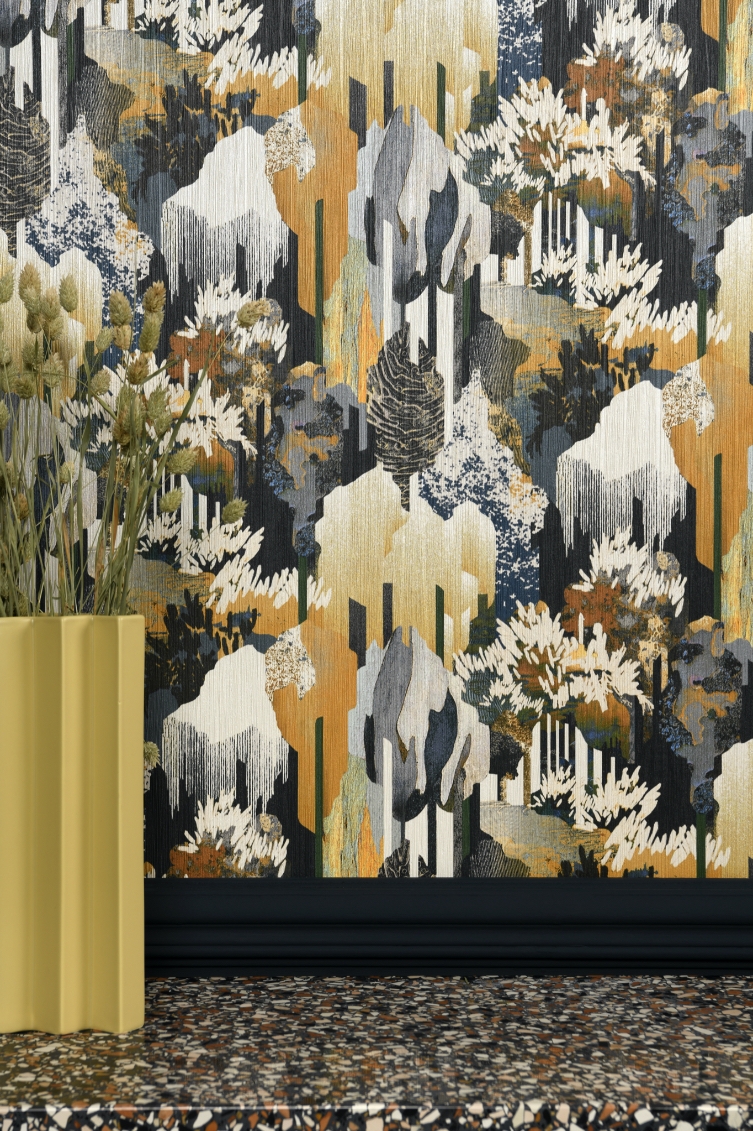 The awe-inspiring sight of the Milky Way flowing between the sky and the earth was the main inspiration for the Constellation range of textured wallpaper. Embossed vinyl with a slightly sparkly grain, it borrows elements from ASTRAL, a fabric from the Signature L'ART ET LA MATIÈRE range.