CCWS Interiors' redesign of Movember Foundation's London headquarters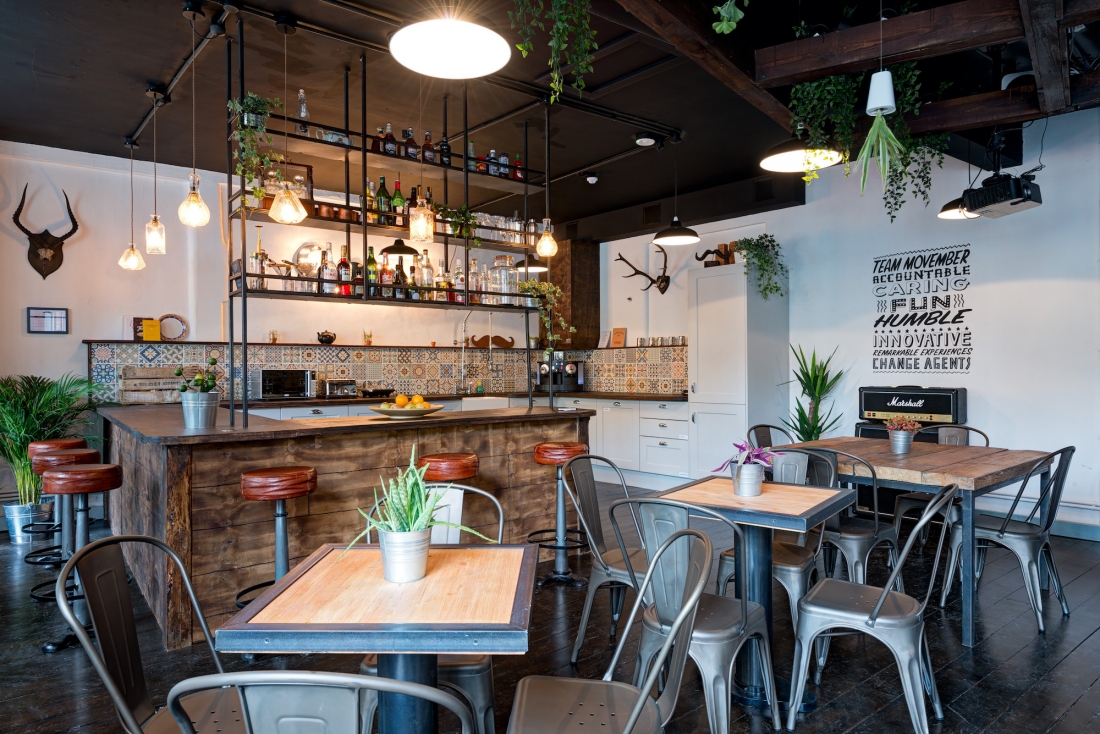 CCWS Interiors has given Movember's London head office an industrial inspired redesign with playful elements that reflect the ethos and brand identity of the global men's health charity.
Located in the creative district of Farringdon, nestled amongst art galleries and buzzing eateries and bars, the 6,000 sq ft space has been designed to be the 'beating heart' of the charity, a hub for the Movember workforce to collaborate.
CCWS Interiors' David Keane and Amy Elliott were tasked with transforming the open-plan office into an inspirational environment that better matched the people, brand and culture behind Movember. Providing a base for both local and visiting international teams, the newly-configured office needed to easily 'expand-and-contract' as required during busy campaign periods.
New, flexible workspaces, hot desks and meeting areas encourage collaboration and introduce both formal and flexible productivity spaces. The traditional concept of 'one desk, one employee' has been thrown out, in favour of this interactive co-working model, whilst also catering to introspective work styles with semi-enclosed booths.
The interiors feature industrial design elements, with rustic wood cladding and exposed metal fixtures, alongside playful detailing throughout and the company's signature 'moustache' symbol displayed with pride.
When adding the final touches to the office design, David and Amy collaborated with the Movember team to introduce some famous moustache owners to the office décor - fancy a catch up in the Chaplin, Mercury or Einstein room?
The Movember Foundation say of the refit: "The experience of working with CCWS Interiors has been fantastic. They were a delight to work with, have delivered an office that has exceeded our expectations and has resulted in a very happy working environment with a great flexible space."