Elliot James' edgy apartment design Cuscaden One picks up an SBID award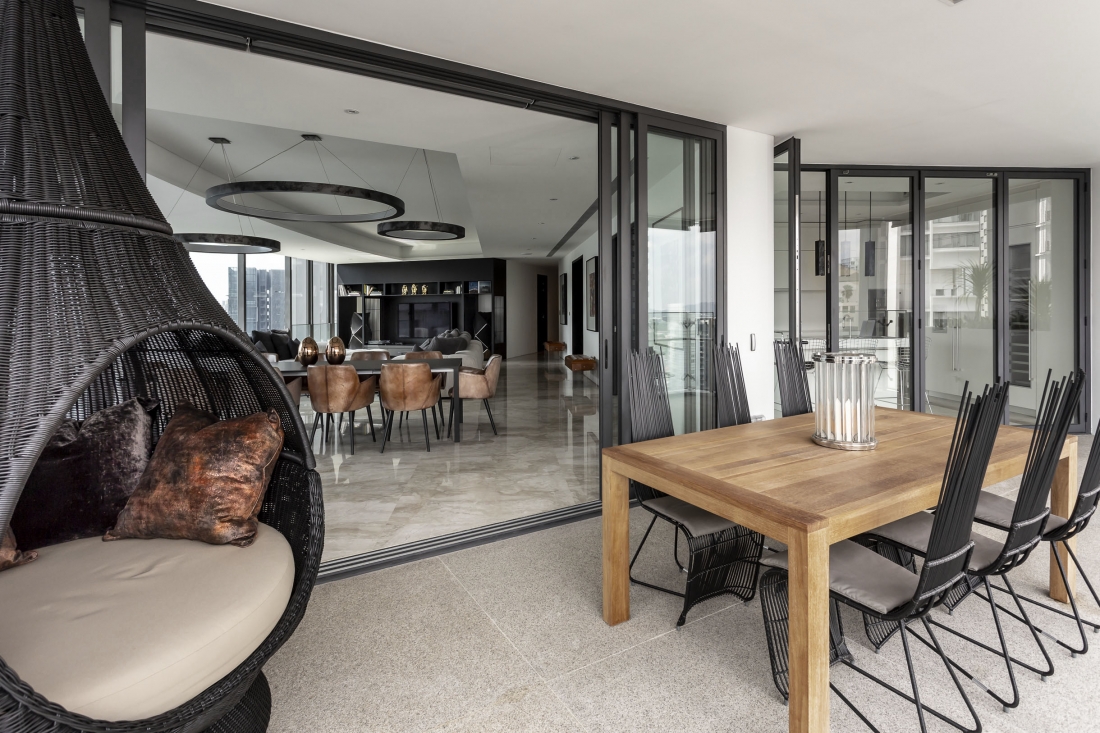 Singapore-based interior designers Elliot James have received the 'Residential house Under £1m Design Award' at the Society of British Interior Design (SBID) International Design Awards 2018 for their project, Cuscaden One.
Their client's brief was an apartment with a relaxed, chic and edgy style that would cater for the client's family when relaxing, but allow for larger gatherings with abundant seating and a very informal, welcoming atmosphere.
The apartment's clean, monochrome palette acts as a calm, backdrop to the simple yet bold shapes, large proportions, bespoke furniture and commissioned artwork throughout.
"We're literally on Cloud Nine," says Elliot James. Founder Tom Ryan added: "We've been going to the SBID Awards for three years now so it's third time lucky!"
Celebrating stylish interiors from across the world, the SBID awards are considered a prestigious accolade, with judges made up of senior executives from Christian Louboutin Beauté, BBC, National History Museum, Belmond, Walpole, Bentley, Google, AECOM and more. The 'Residential Apartment Under £1 Million Design' category recognises not only the achievement for the budget but also functionality and aesthetics.
A full list of winners can be found at internationaldesignexcellenceawards.com.