Russell Sage's stylish art deco design for Teatulia's tea shop and cocktail bar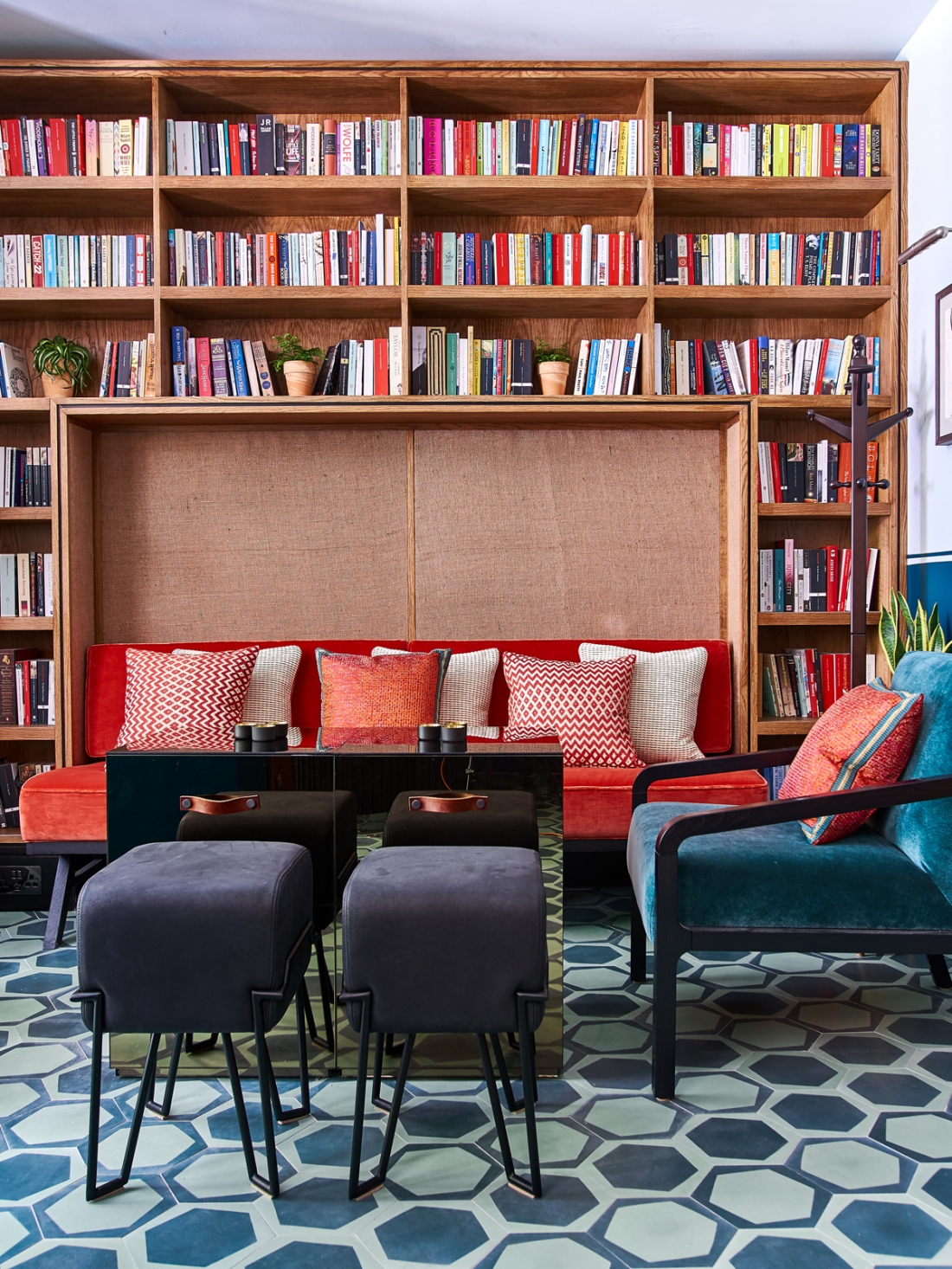 Russell Sage Studios, the designers behind some of London's most stylish recent restaurant interiors including Dishoom and Tamarind Kitchen, have created a stylish art deco space with a mid-century twist for Teatulia 's new tea shop and cocktail bar in Covent Garden.
A social enterprise designed to create jobs in a remote region of Bangladesh, Teatulia has transformed 3,000 acres of barren land into a fully sustainable organic tea garden, employing more than 600 workers and supporting 1700 community members.
A blend of tea shop, cocktail bar and 'literary salon', the intimate 16-cover London flagship features a curved black terrazzo topped bar, leading customers through the space, past display shelves and to a stylish bookshelf to the back.
The history of the co-operative has been incorporated into the retail design, encouraging customers to ask questions and unveil the stories of the women behind the brand, and pops of lush, Bangladesh-inspired colour are used throughout.
Tea will be served during the day, served in ceramics by sleek Japanese brand Kinto, and in the evening's tea-based cocktails will be available from a menu designed by Enrico Gonzato, from Dandelyan at the Mondrian Hotel (named as 'World's Best Bar' in 2017).
Teatulia founders, Ahsan Akbar and K. Anis Ahmed, also run the Dhaka Lit Fest, Bangladesh's leading literary festival, so it's no surprise that there will be an ongoing programme of book launches, readings and events at Teatulia. A 'Living Bookshelf' will feature a monthly selection of books curated by notable writers, actors, musicians and filmmakers, with the first bookshelf curated by Tilda Swinton.
"Reading and tea leaves go together like breathing in and breathing out," says Tilda. "Go slow. Take time to brew yourself some harmony. Separate the signal from the noise."
Teatulia is located at 36 Neal Street, London. Visit teatuliabar.com for more information.