Circularity in situ: Nina+Co applies salvaged materials, biomaterials and circular thinking to store concept for big.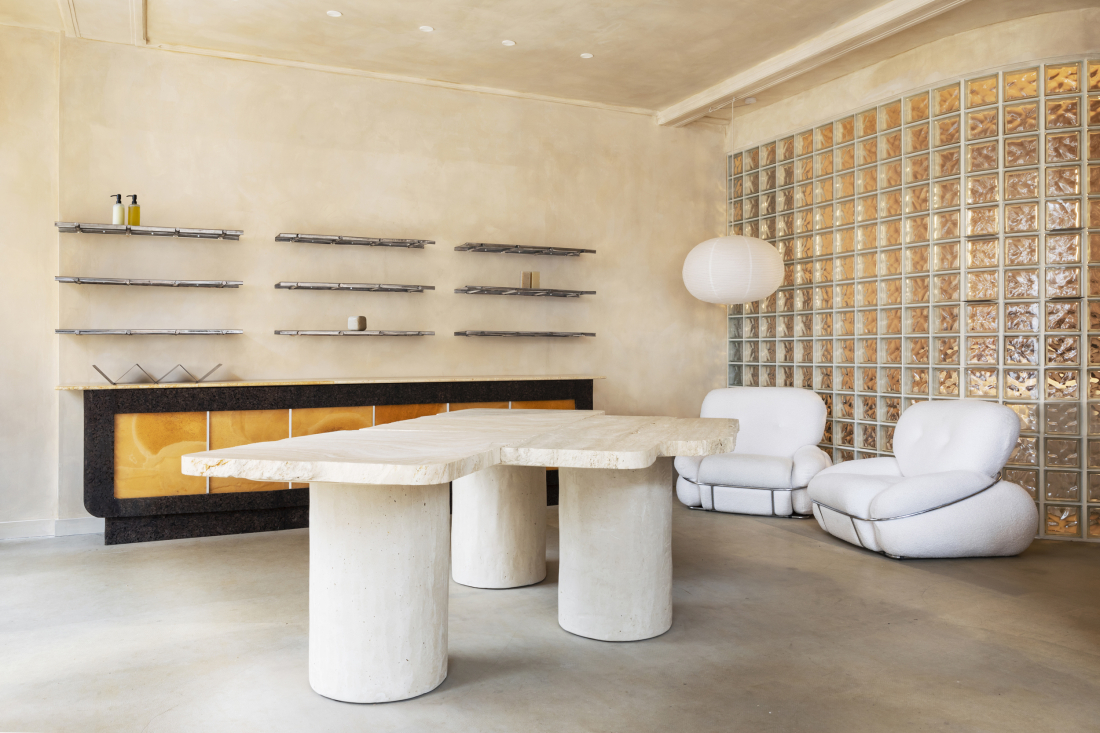 For its first store in East London's Victoria Park Village, big. - a curator of the most sustainable British beauty brands under one roof - approached trailblazing design practice Nina+Co to develop a truly circular concept.
Utilising reclaimed and bio-based materials, while offering a warm and welcoming destination for the neighbourhood, the space needed to facilitate a relaxed retail experience, as well as being flexible for the hosting of events.
Nina Woodcroft - who is also the brainchild behind sustainable schemes for Silo restaurant, and eyewear brand, MONC, explains: "An important part of the brief was to not only create a store, but also a hub for locals to access wellness activities and a place for neighbours to stop by and refill water bottles or change a nappy.
"Inspiration for the interior was taken from minerals and ingredients used in natural skincare such as clay, seaweed, and mushroom extracts, with the earthy tones and exuberant spirit of the 70s. Lisa [big.'s founder] wanted a space that 'feels like you're walking into a sexy bathroom'. This mission was accomplished through the use of generous quantities of reclaimed natural stone; honed, polished and sculpted surfaces that invite touch; a curved glass block wall; and sumptuous furniture in a spacious layout."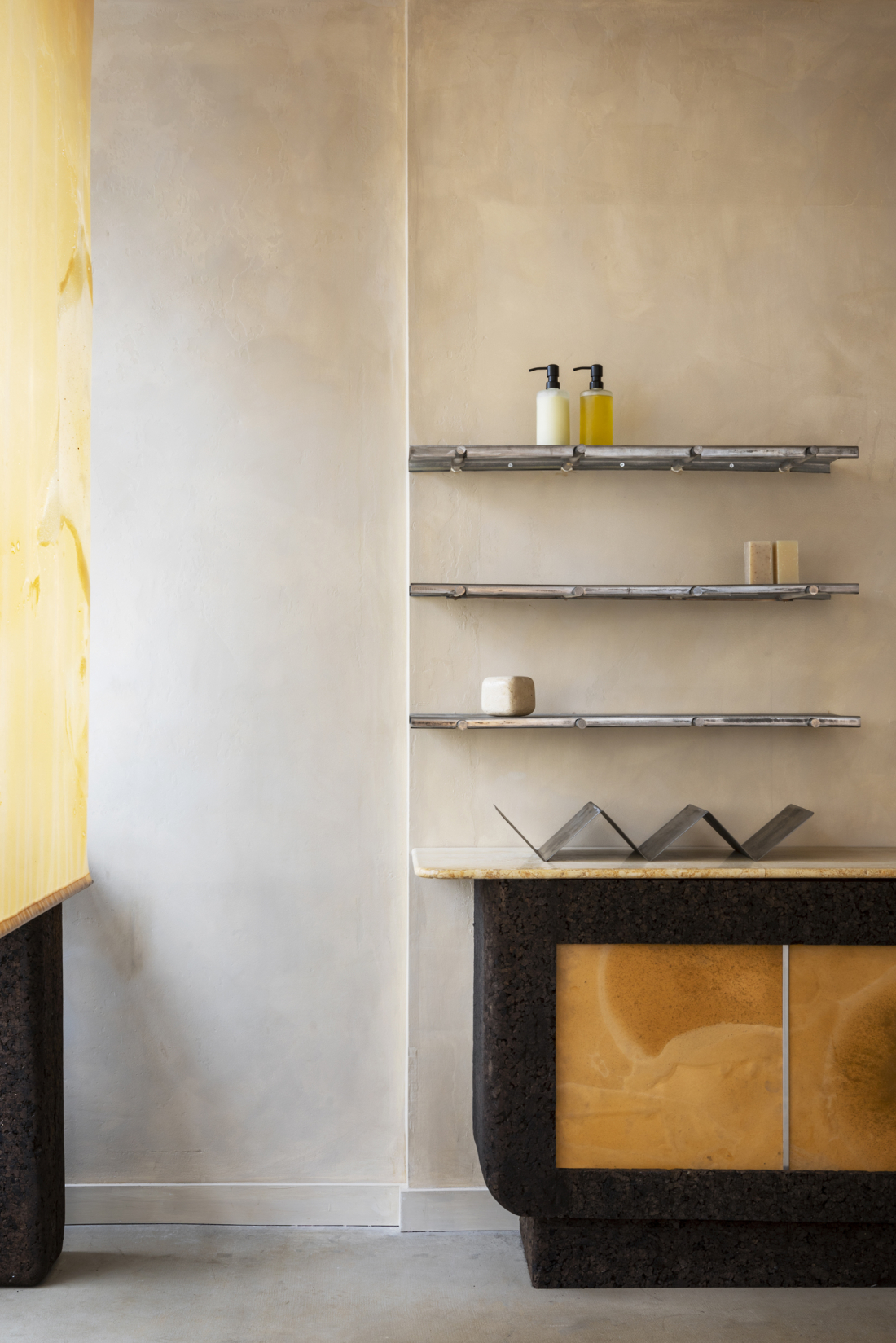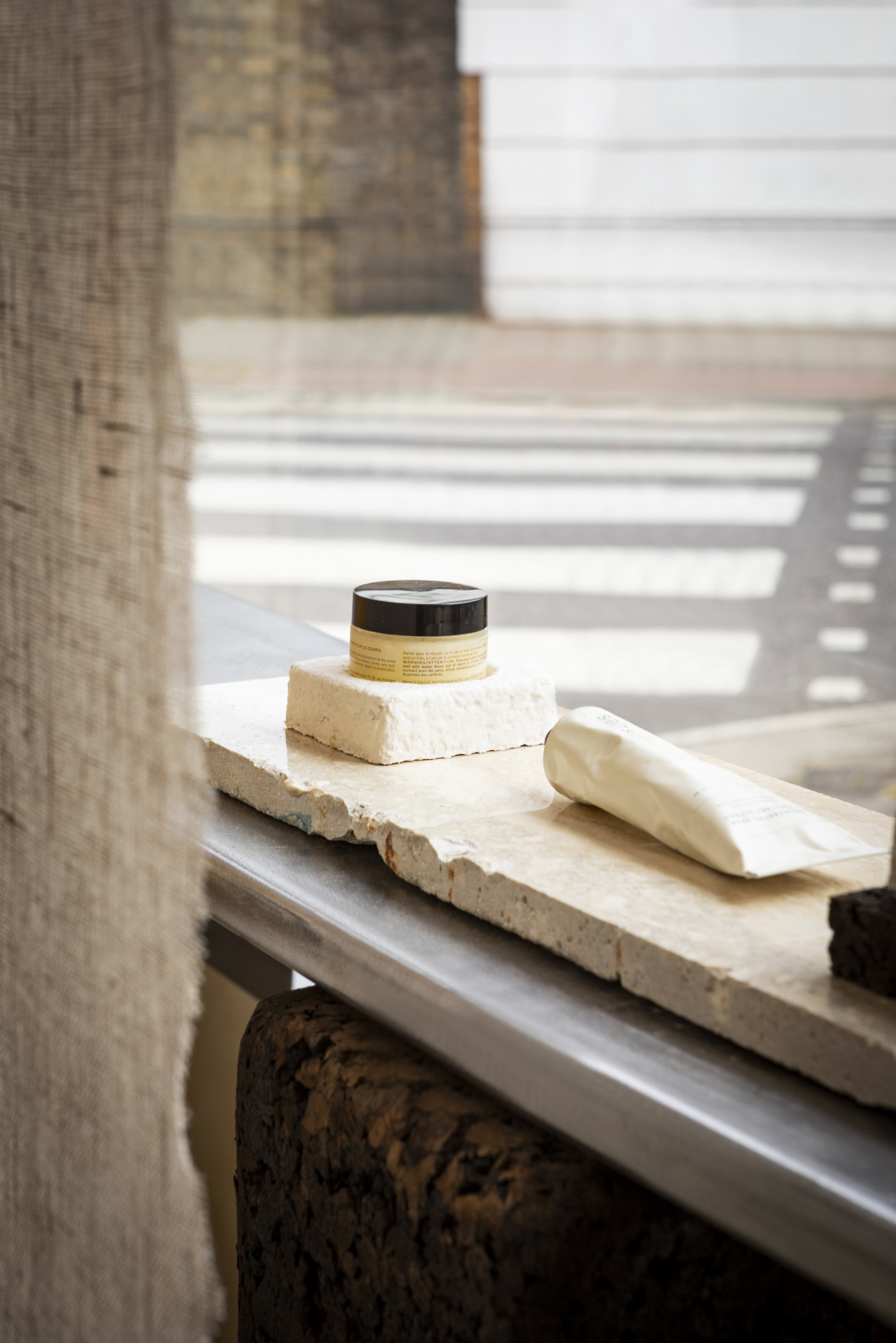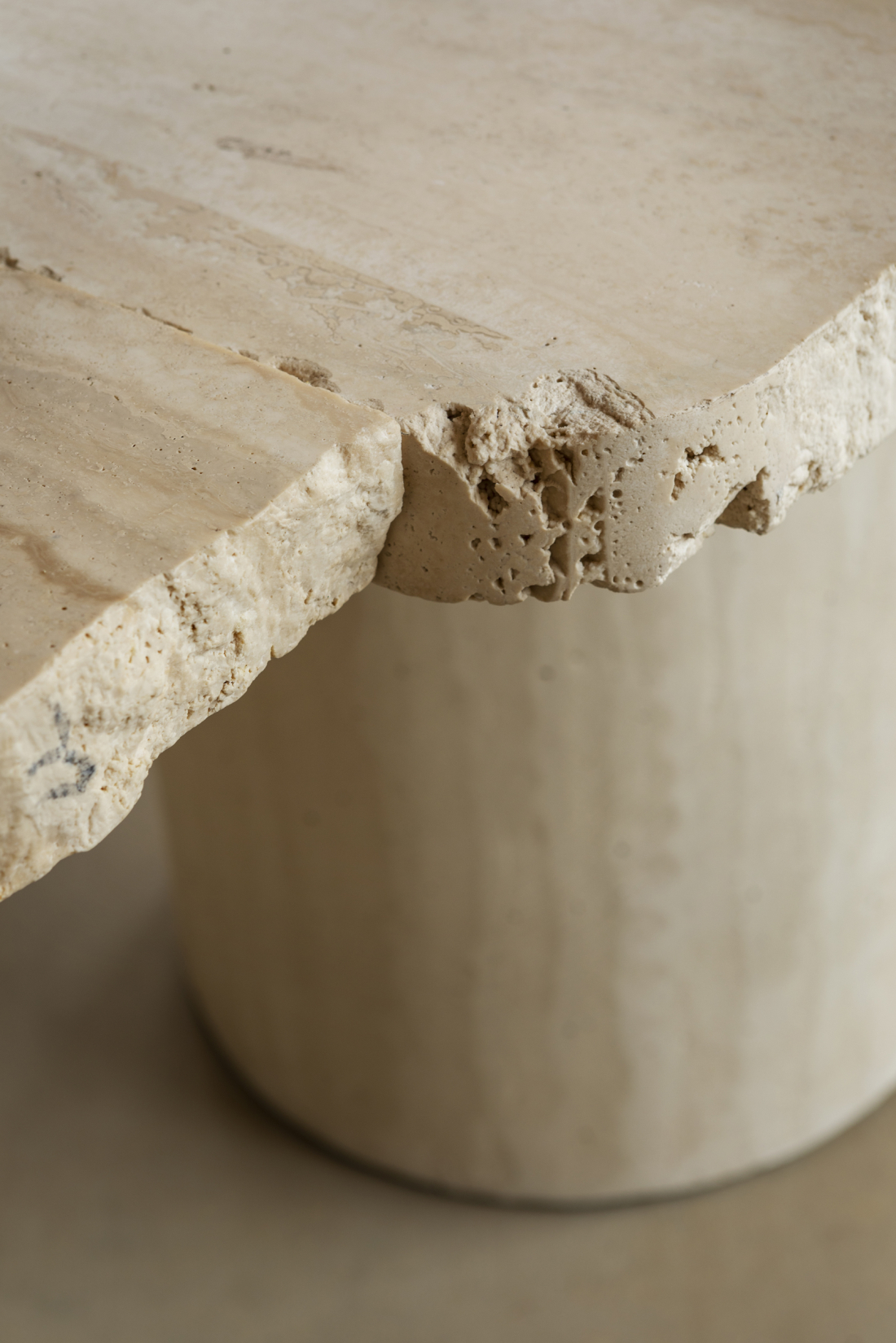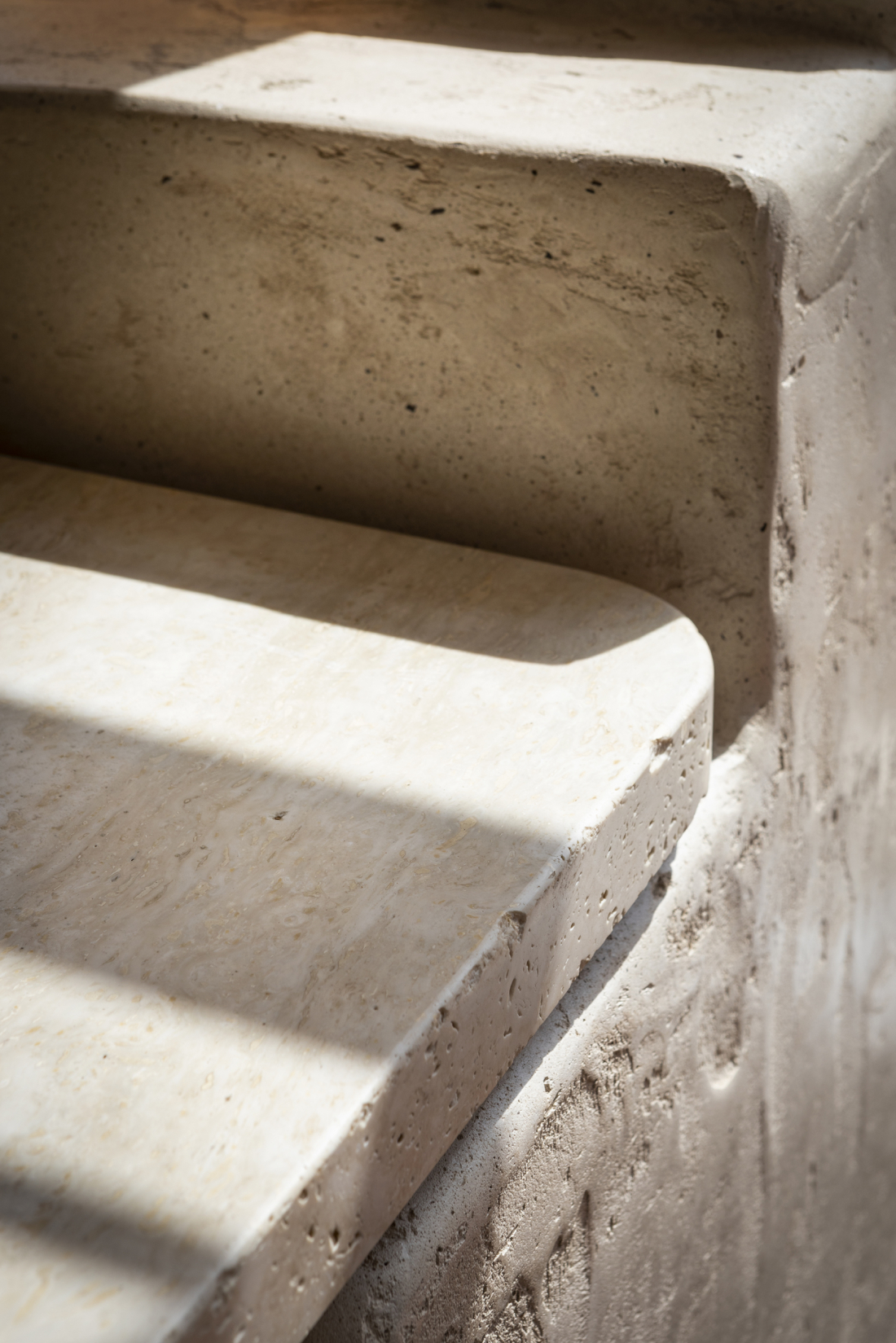 The main surfaces are large slabs of reclaimed travertine resting atop locally salvaged plasterboard that has been artfully sculpted into furniture. Expanded cork blocks have been shaped into generous storage units and salvaged steel has been re-worked into new shelving. Mycelium has been grown to form plinths and legs using the reishi species. Reishi mushroom and clay were also used to pigment the hanging panels of seaweed biotextile with tiny trapped air bubbles looking like sea foam or bath bubbles.
A glass block wall cocoons a calm treatment room furnished with a massage bed, vintage furniture and a soft, highly textured linen curtain. Sliding panels of hemp fabric and seaweed biotextile can be arranged flexibly to provide a backdrop for the window display and shading for the interior. The architectural lighting in the store was specified to be uncommonly warm and fittings selected for their local manufacturing, recycled content and repairability.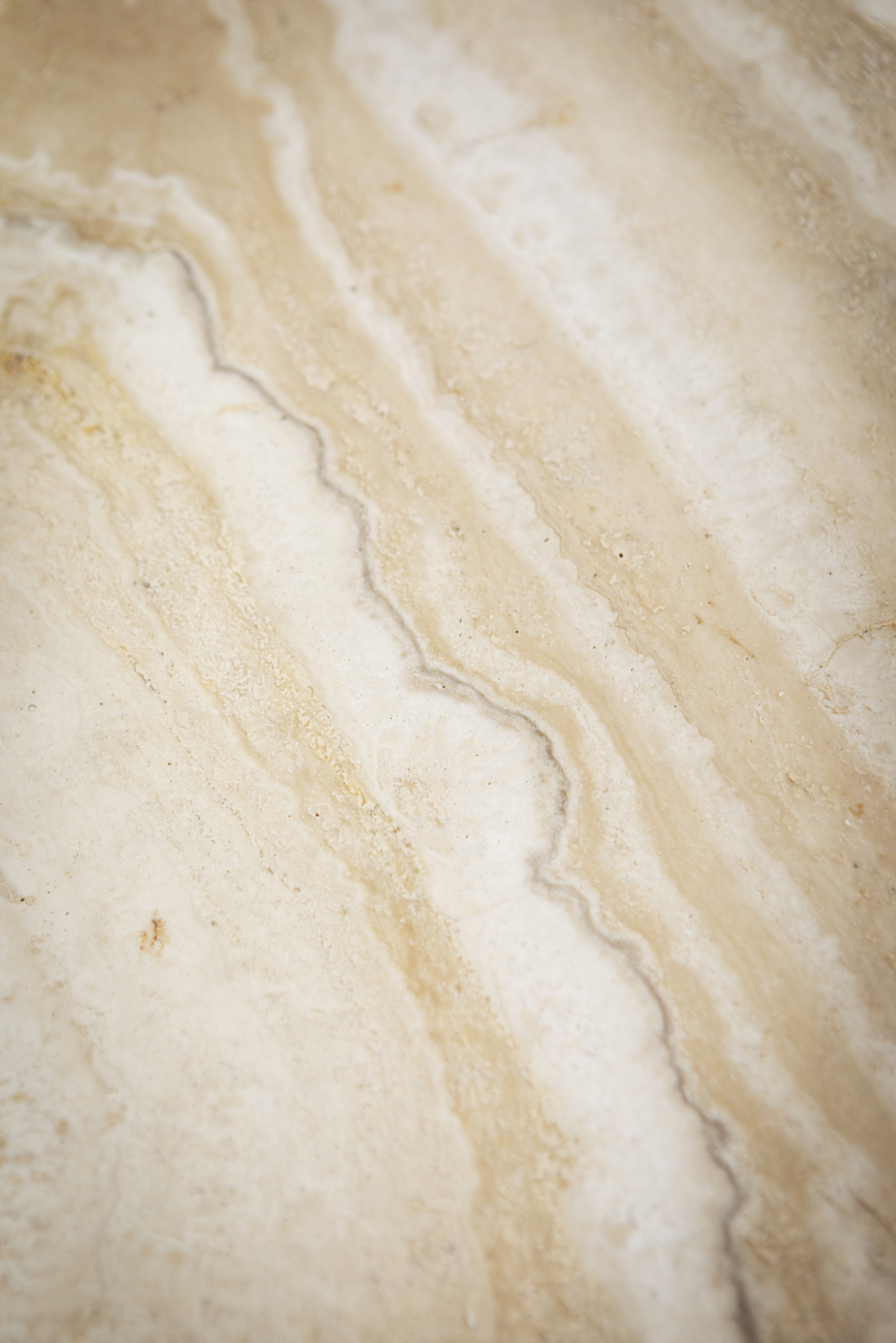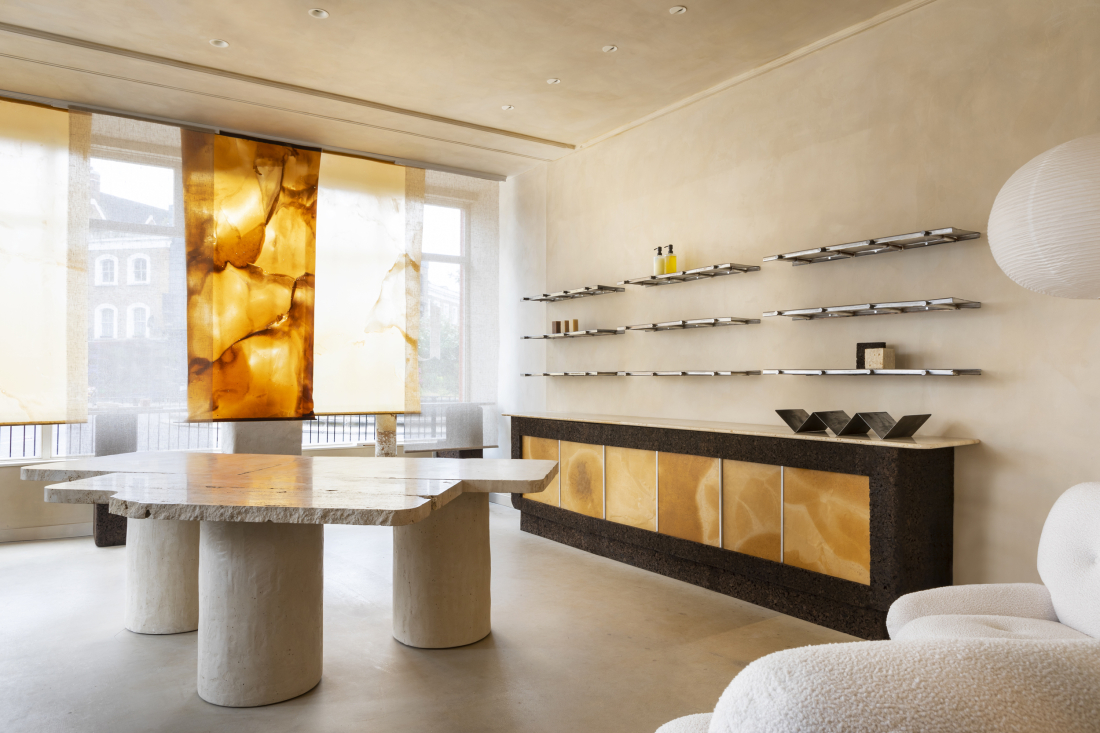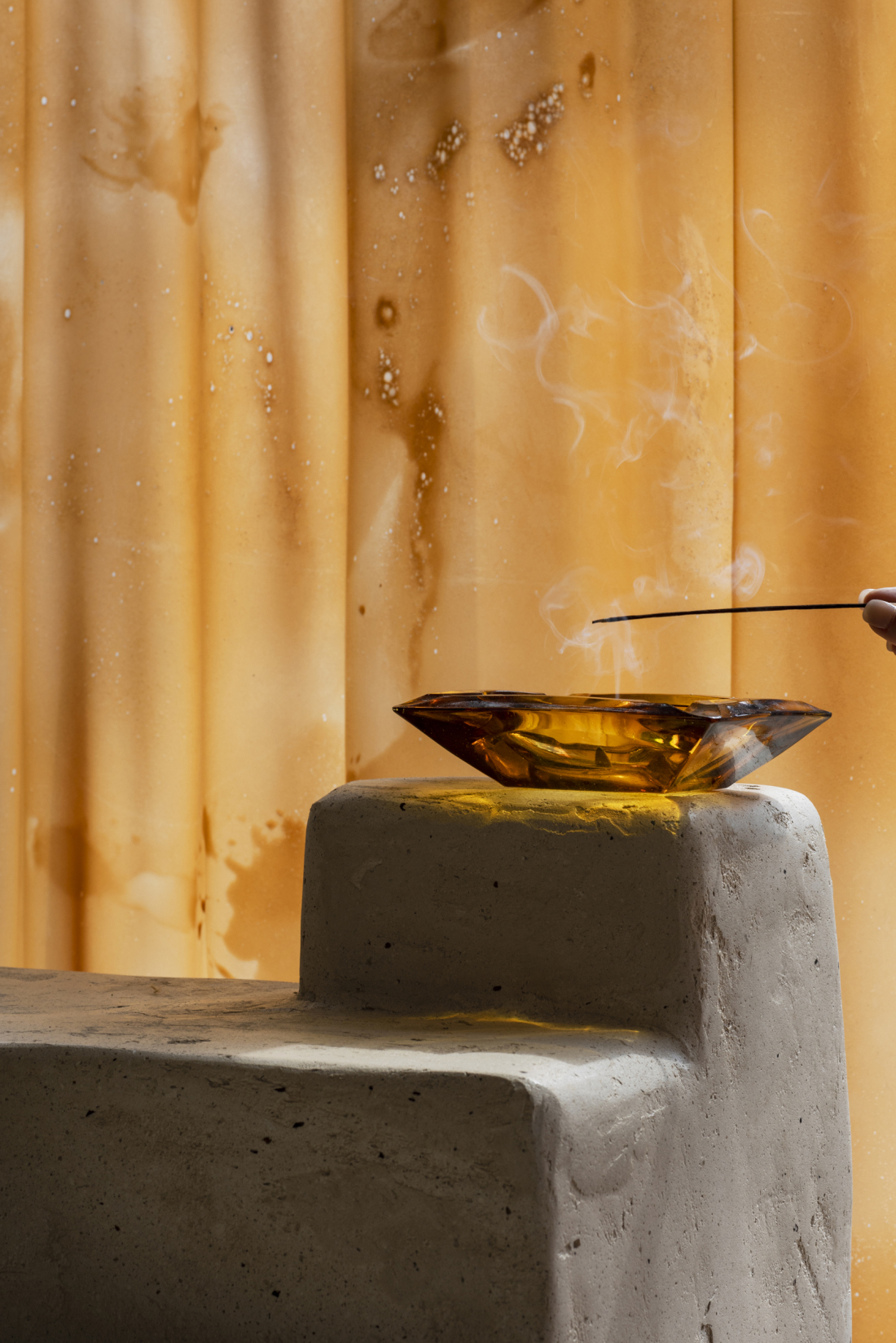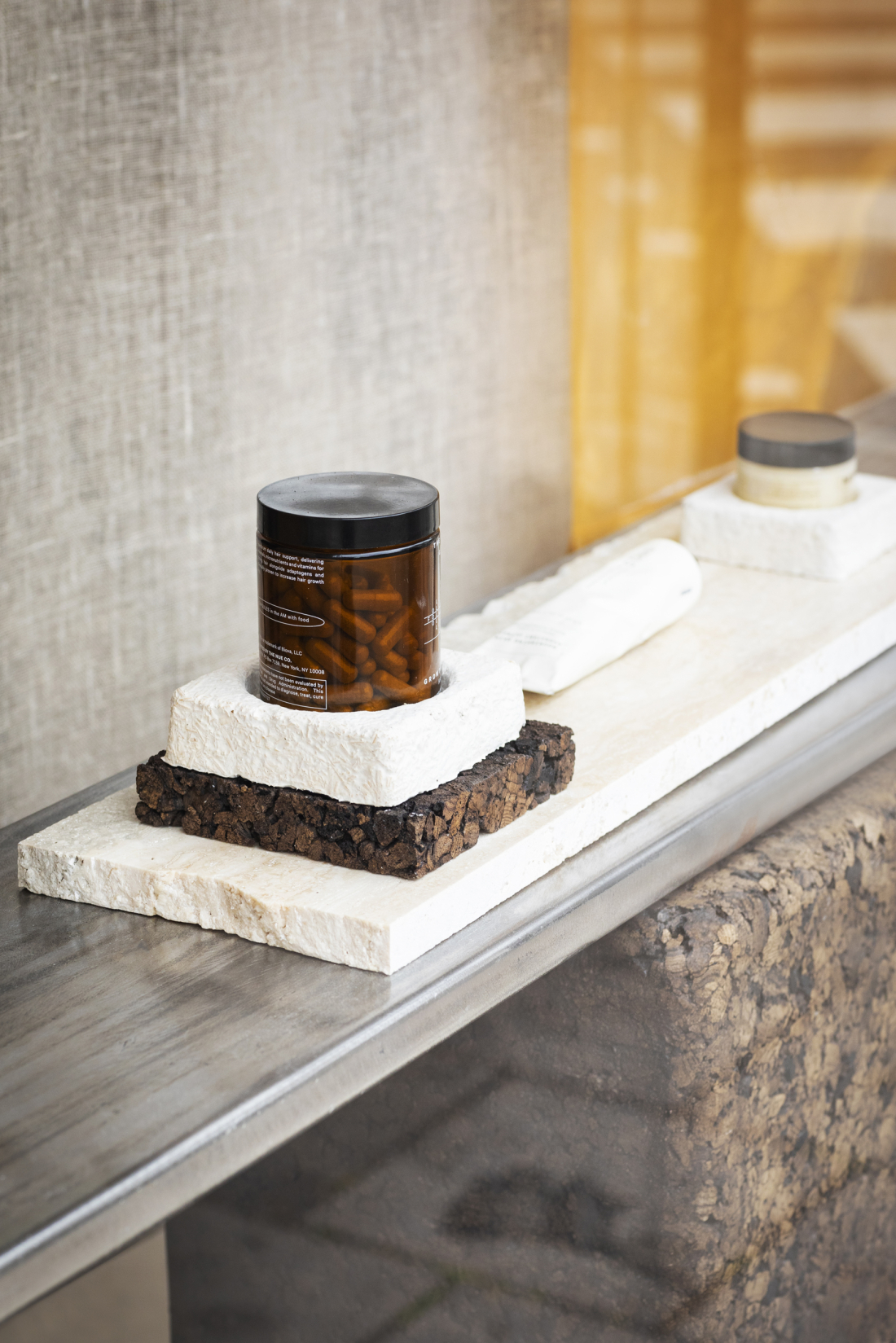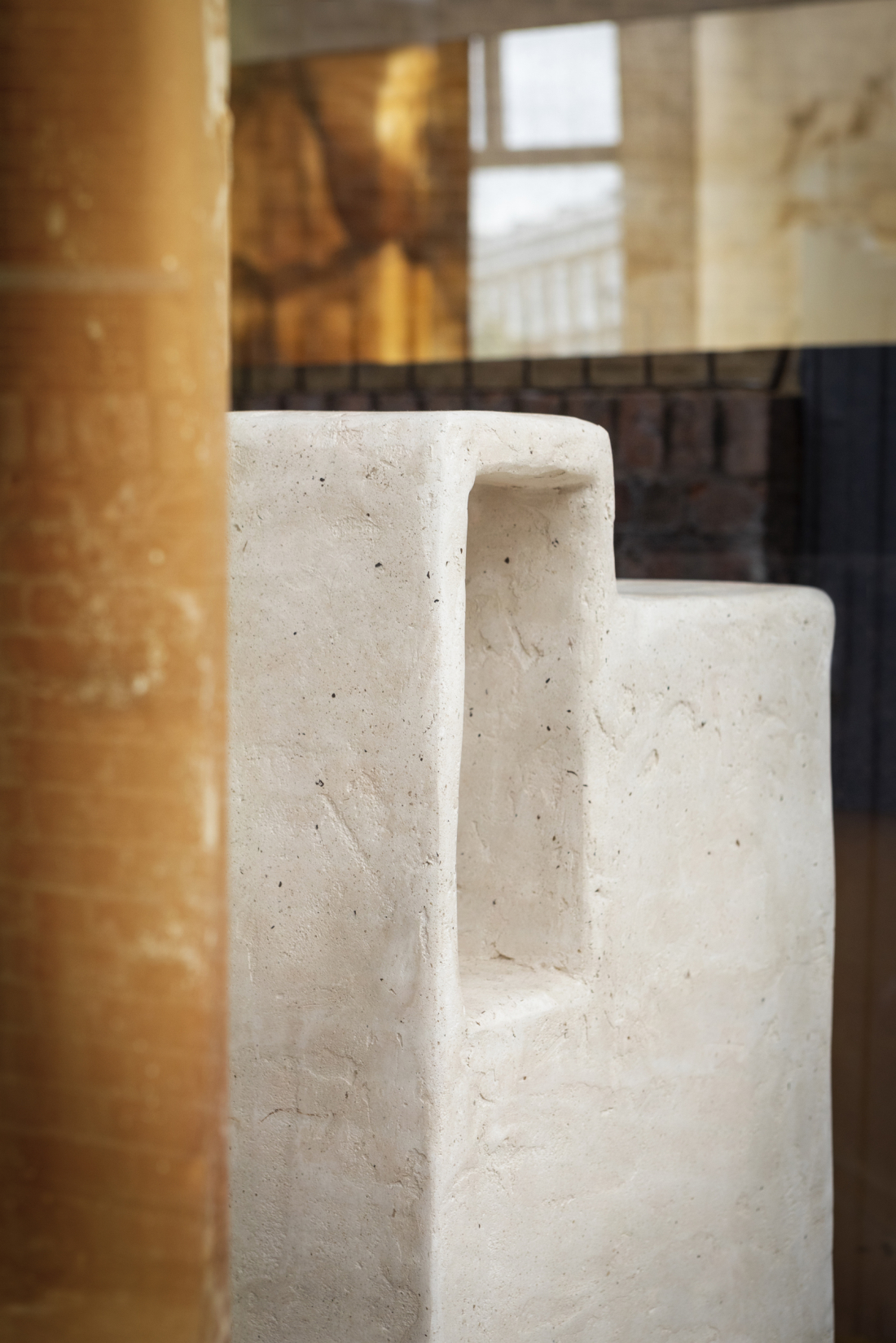 Nina+Co, big. and local contractors EC1 Build worked closely together to source as responsibly as possible and minimise waste on the fit out. Strip out consisted only of removing the existing timber floor and underlay which were both sold on locally with proceeds going to charity. The cold grey concrete beneath was then stained to a warmer brown using iron sulphate, a common grass fertiliser. Cork tiles with a natural hard wax finish were used for the kitchen and WC. The walls and ceiling were coated with a warm limewash paint made from clay, minerals and natural pigments; a breathable and VOC-free alternative to regular paint that helps to maintain a healthy indoor environment.
Furniture has been bespoke designed by Nina and assembled with the intention of maintaining the integrity of each component so it can be easily repurposed beyond the store's existence. Every material has been handled with the greatest respect to minimise or eliminate waste and to revive waste into beautiful objects of greater value. Raw stone edges, metal patination, and earthy tones are blended with soft, oversized, rounded forms to a calming effect.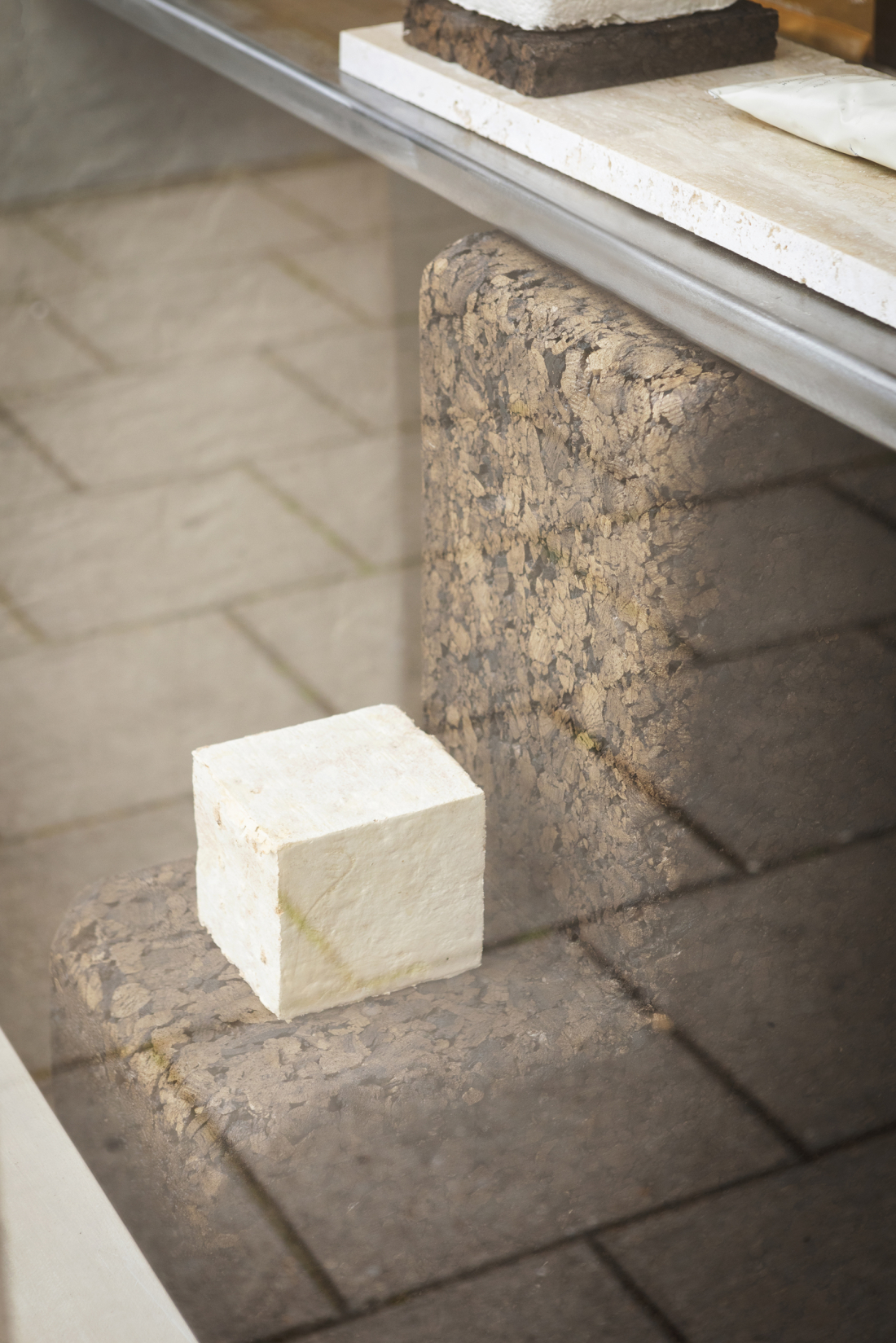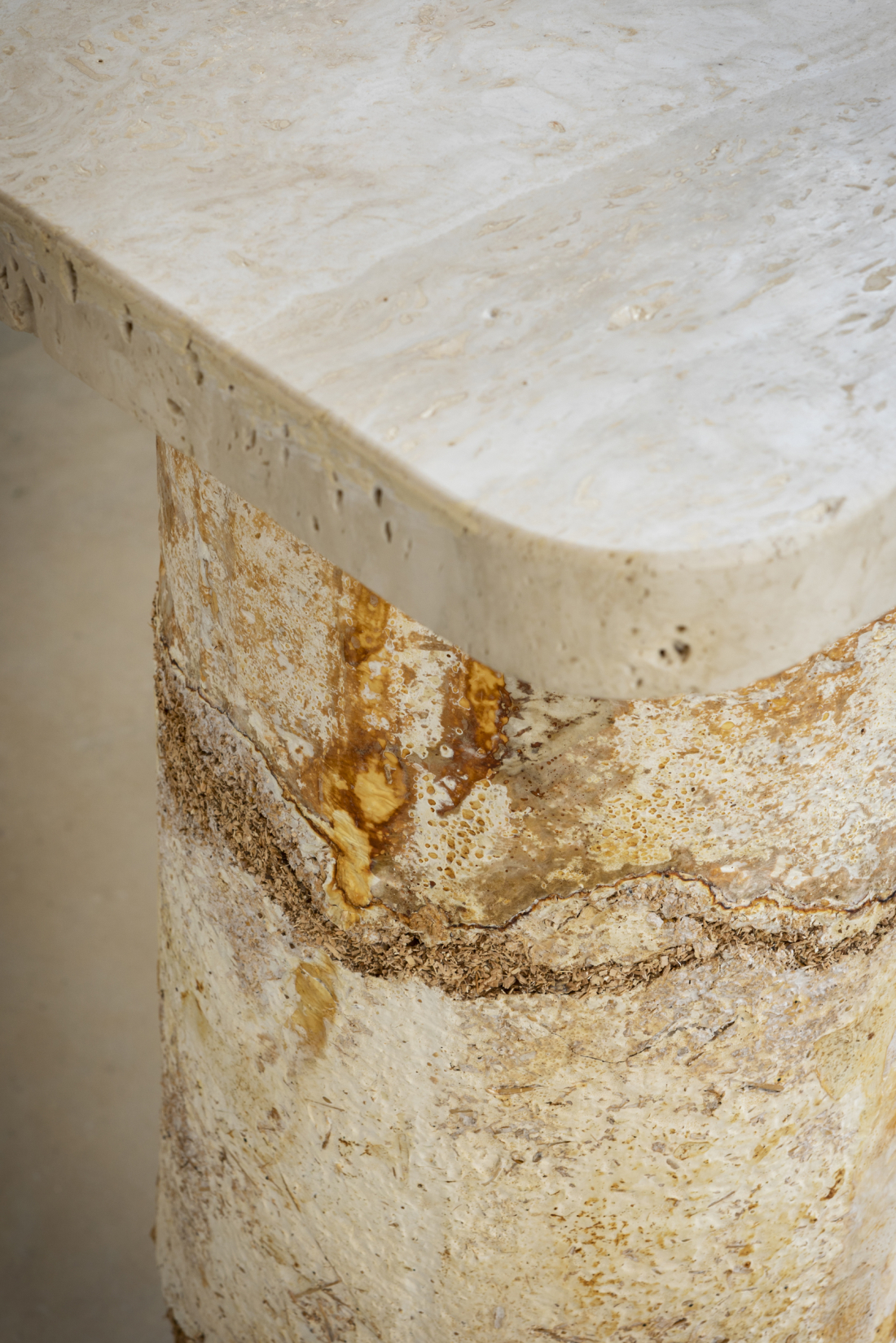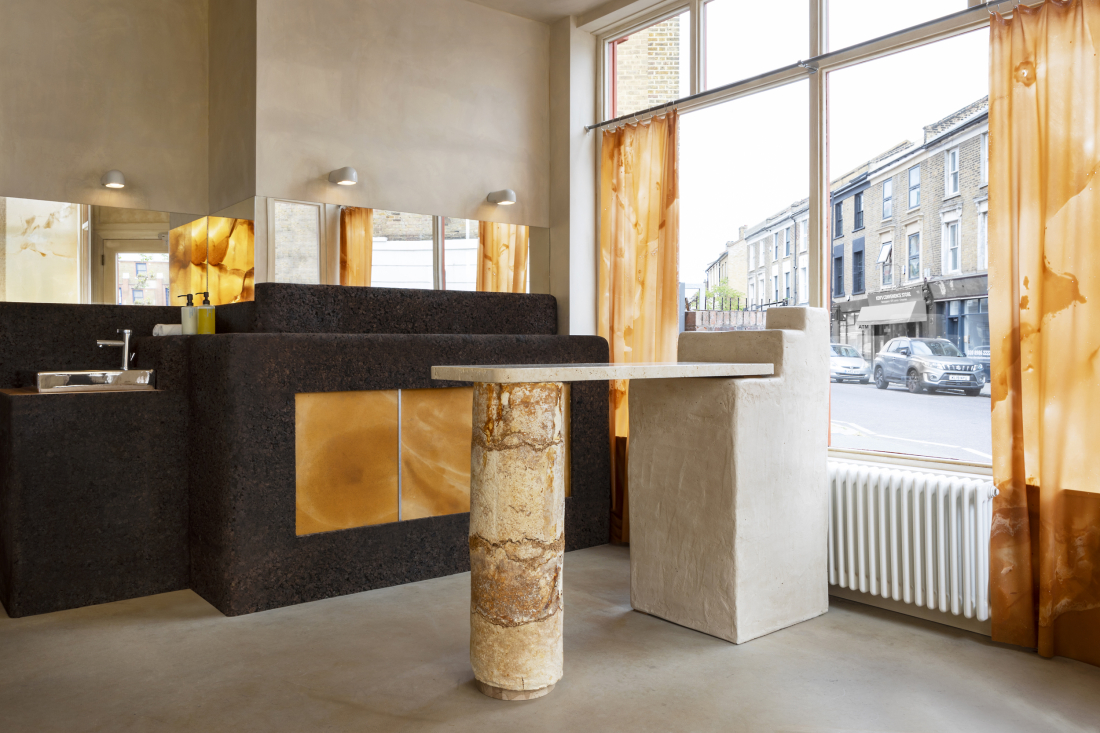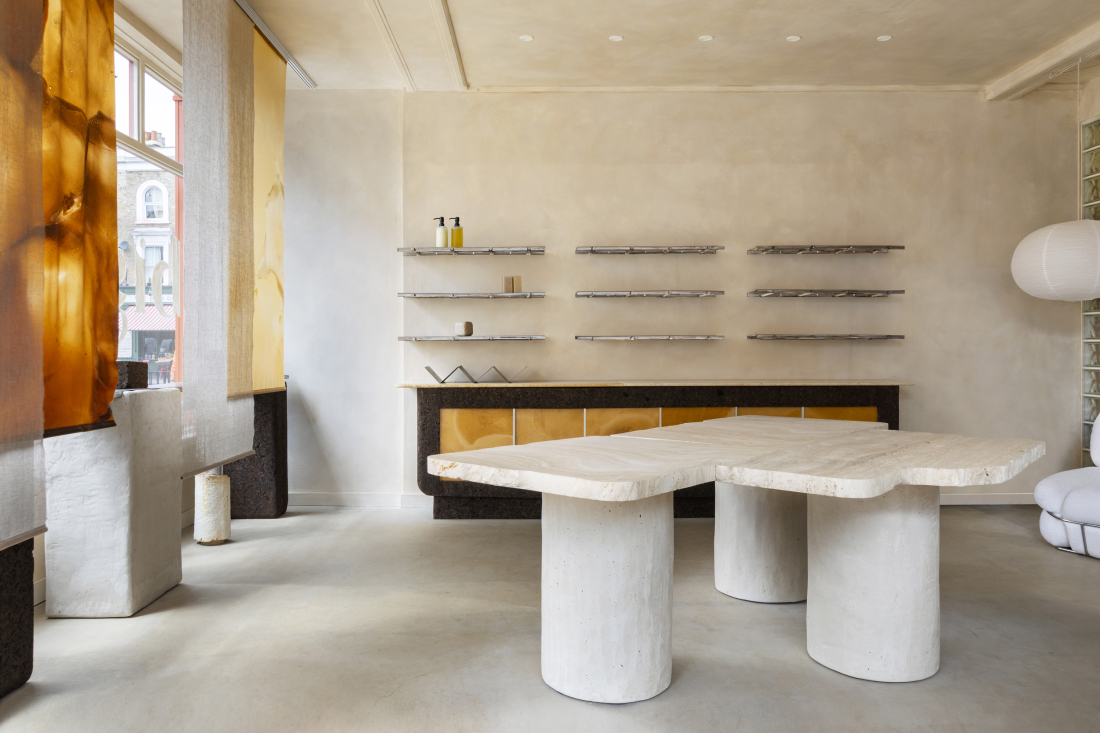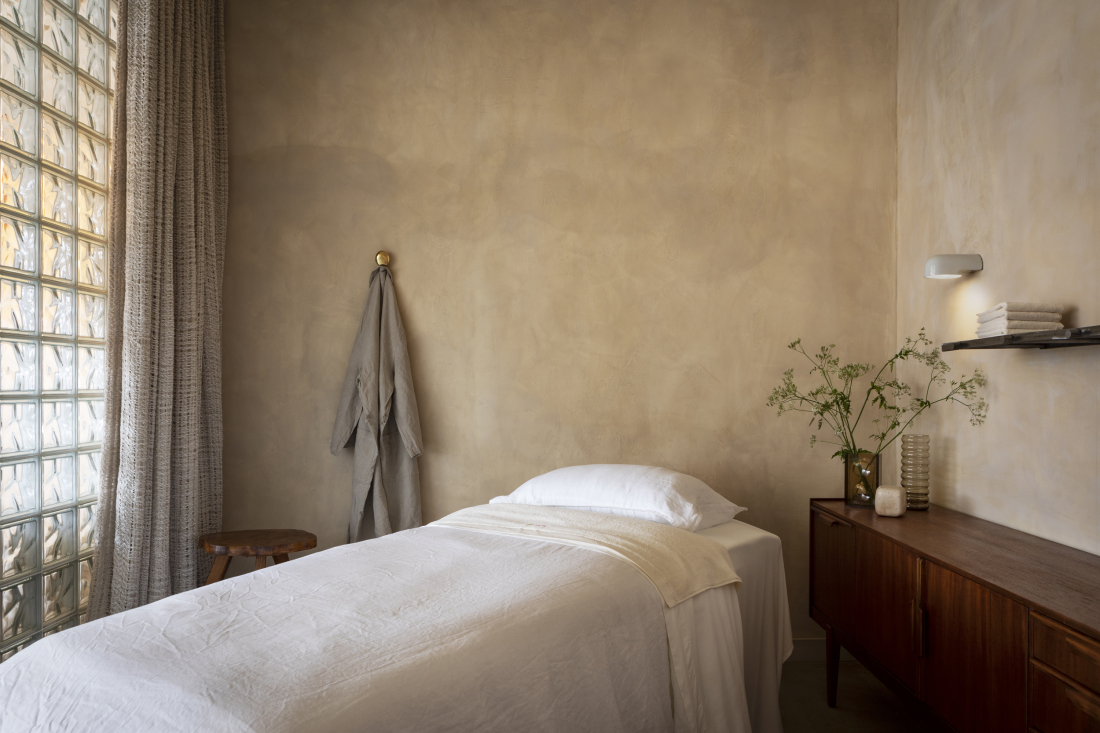 The outcome of this depth of thought and considered craftsmanship is a space where each area tells a story of material exploration and experimentation; a space that offers a sense of provenance, connection and reverence for the natural components of the skincare products on offer; a home for a new store to embody the principles it stands for of respect and nurturing for ourselves, each other and the Earth. From the overwhelming response since opening, this clearly resonates with the local community.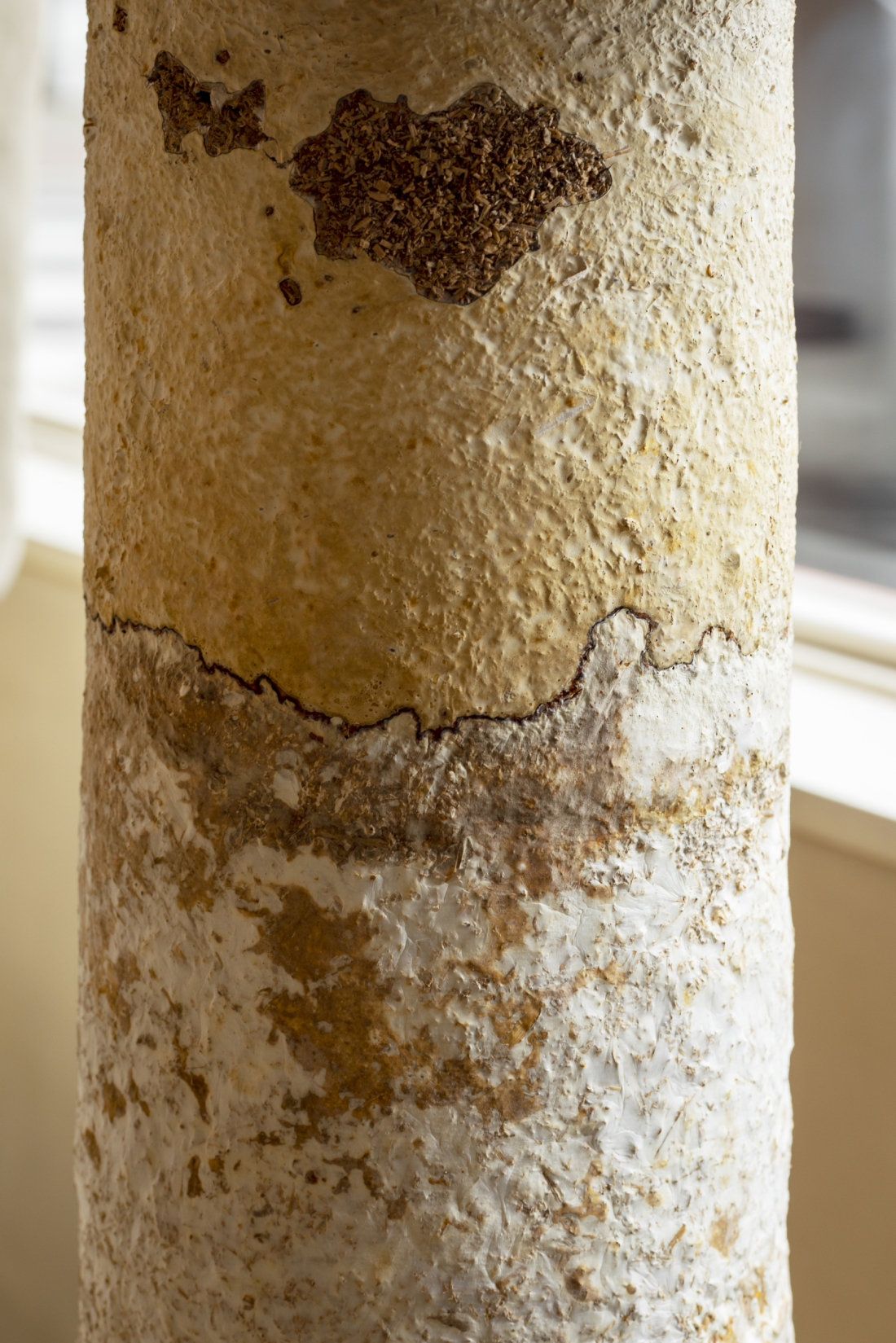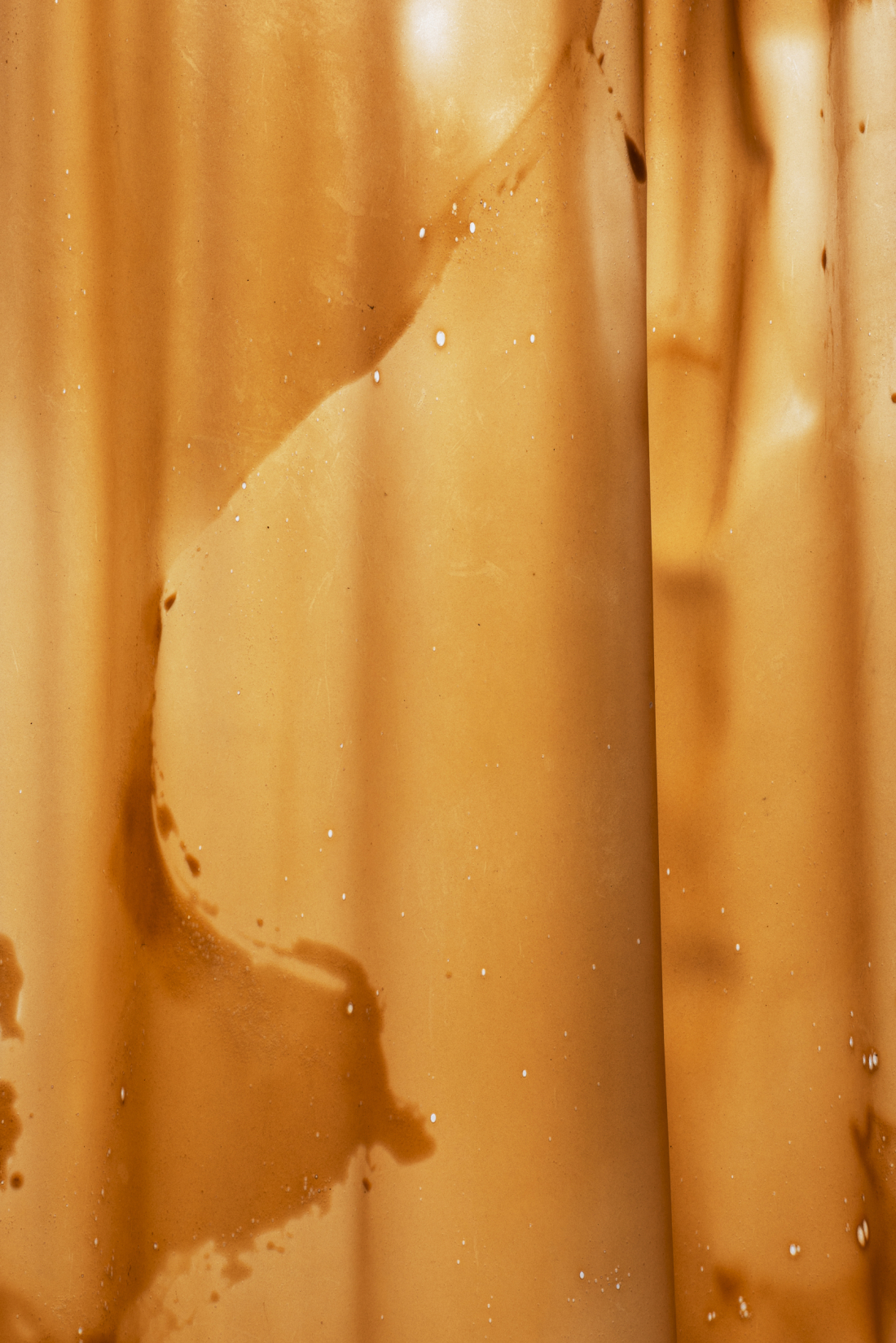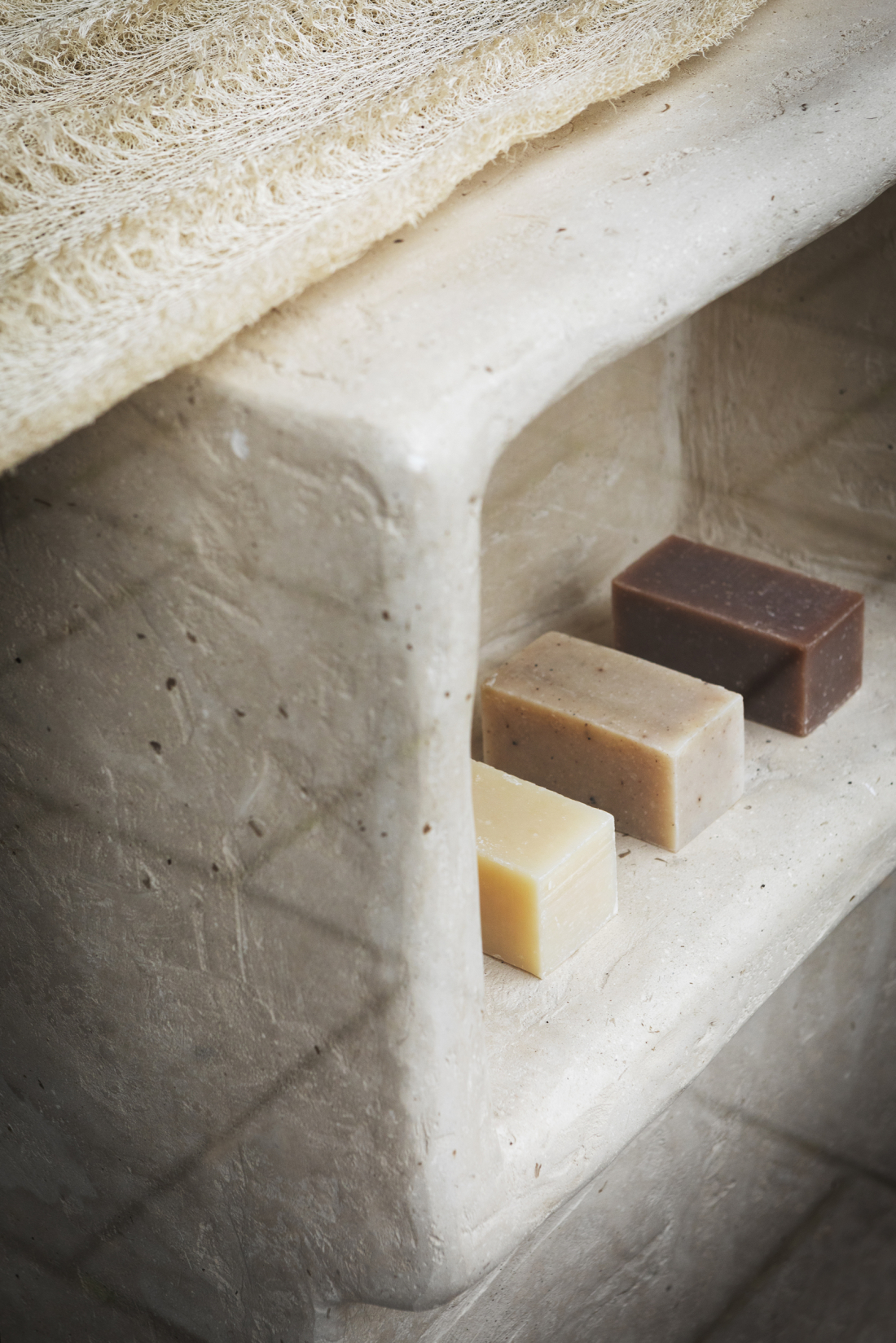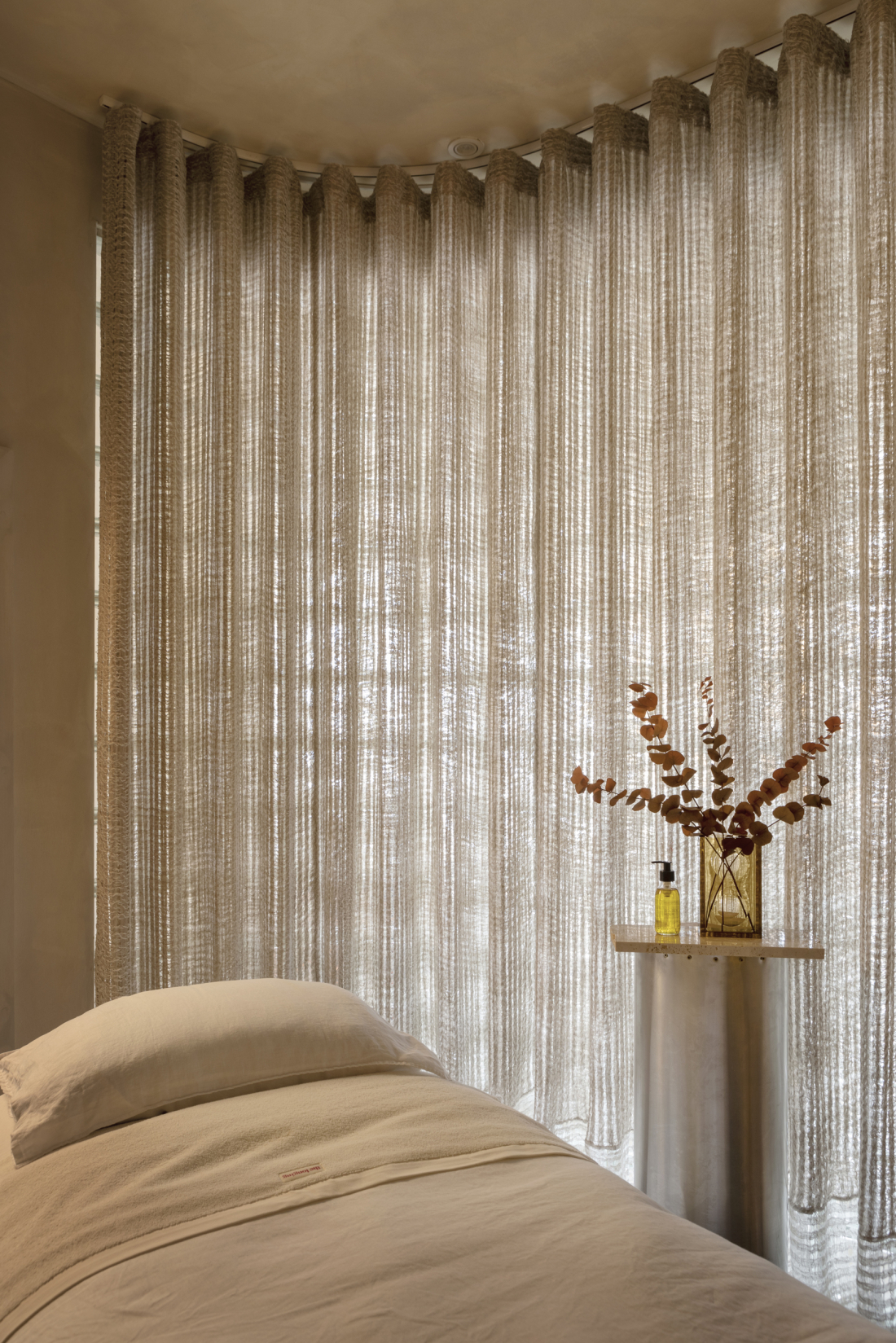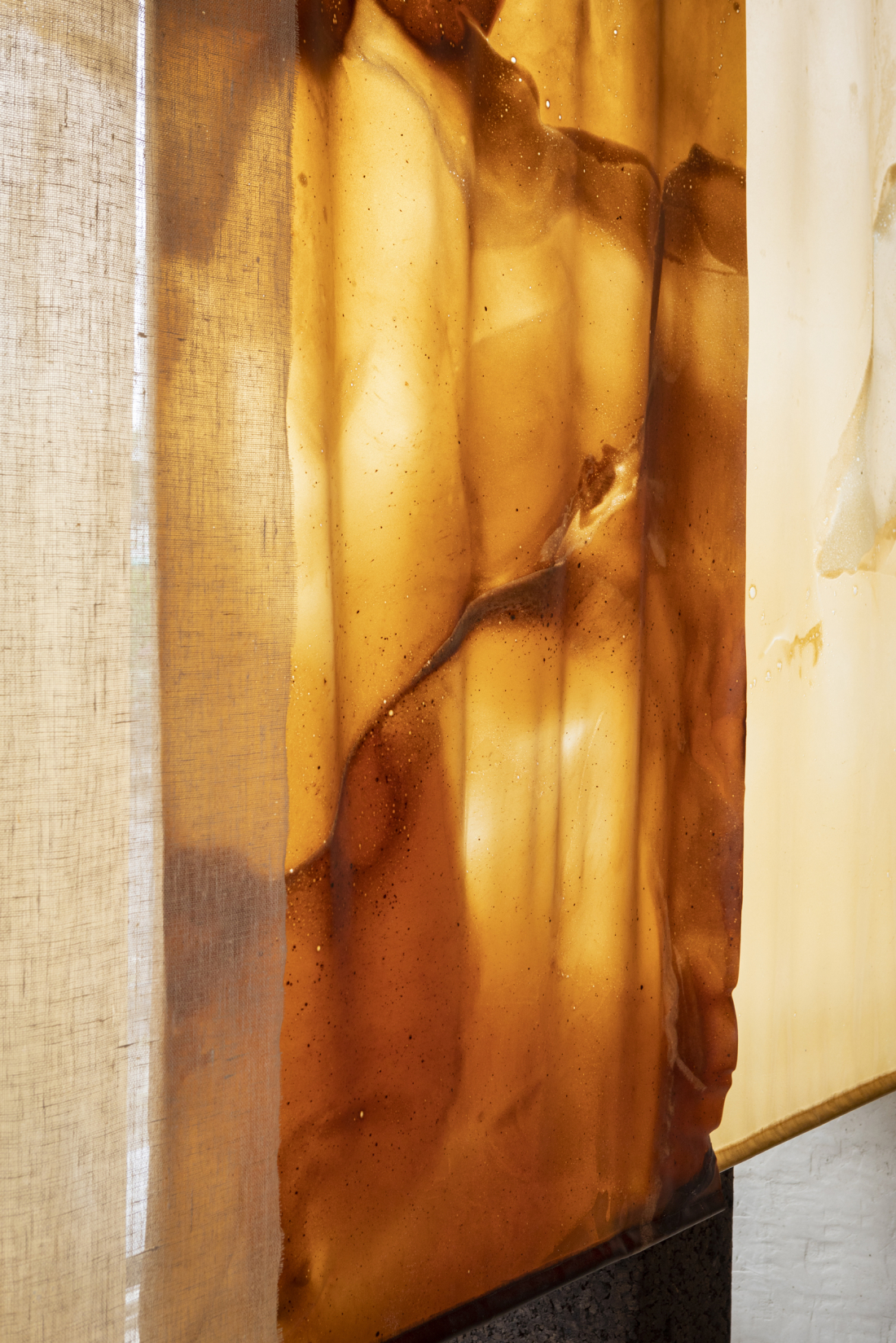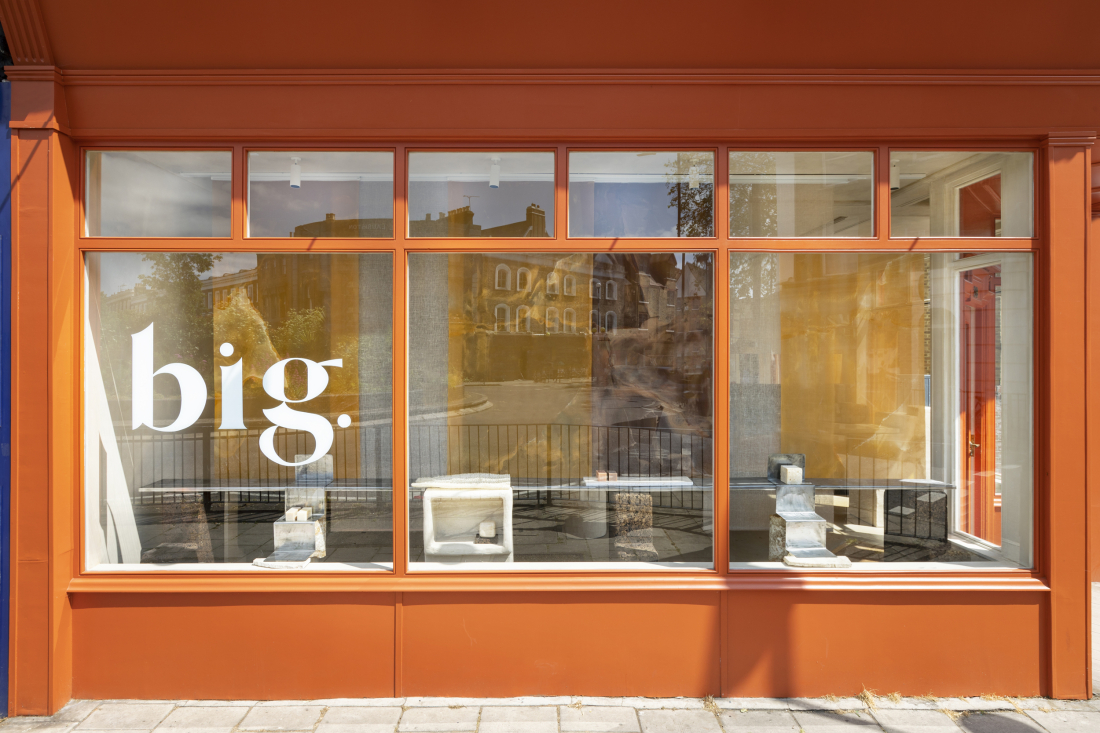 To find out more about the store's concept, material sourcing, and the plans for end of life, visit ninaand.co.