Concept Cubicle Systems creates inclusive washroom scheme for Stretford Grammar.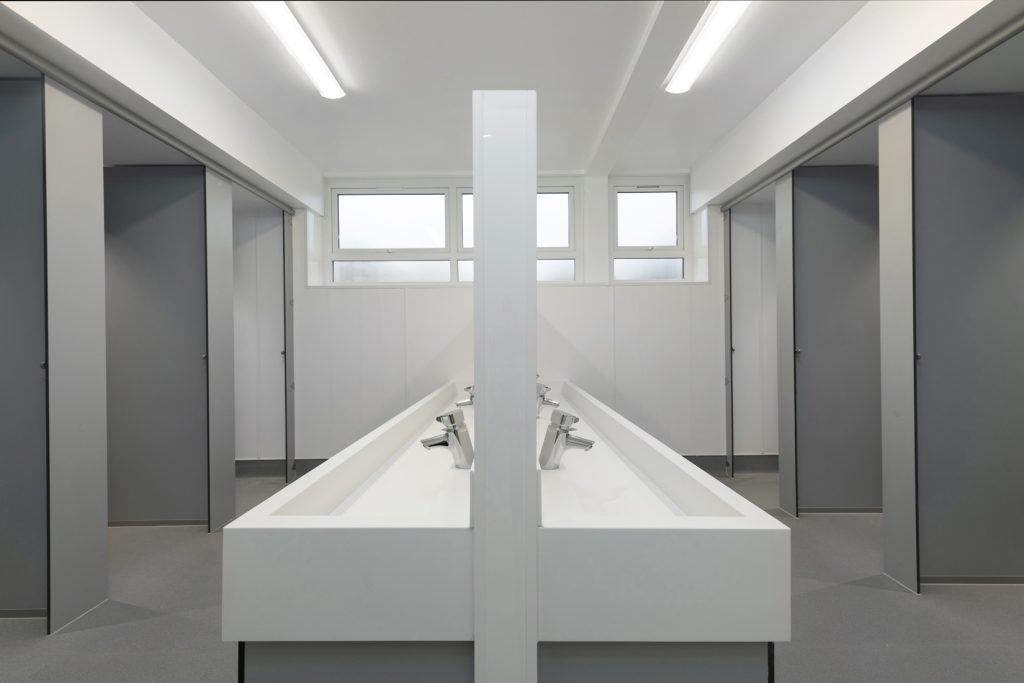 When Stretford Grammar School wanted to replace a crumbling boys' bathroom with the school's first gender neutral toilet block, they called on the expertise of Concept Cubicle Systems.
According to Concept, "Having at least one gender neutral bathroom is becoming increasingly important for schools. The Department for Education and Skills now recommends that new and refurbished schools install unisex toilets to help reduce bullying and help all students feel comfortable."
Following a lengthy tendering process, the Concept design team was selected to renovate the bathroom – modernising the facilities and making them suitable for all students, no matter what their gender identity.
"This was quite a big project for the school, so we spoke to several companies before choosing Concept Cubicle Systems. The time and care that they took over the project and the fact that they came in to see us multiple times really helped reassure myself and the governors that they knew what they were doing and had thought about every possible angle", explained Michelle Faulkner, Stretford Grammar School.
Full-height privacy cubicles were installed along with vandal-proof heavy-duty satin adonised aluminium ironmongery. Easy-clean laminate was also used throughout the bathroom to improve hygiene standards and student wellbeing.