Introducing the Material Source Studio partners - part five.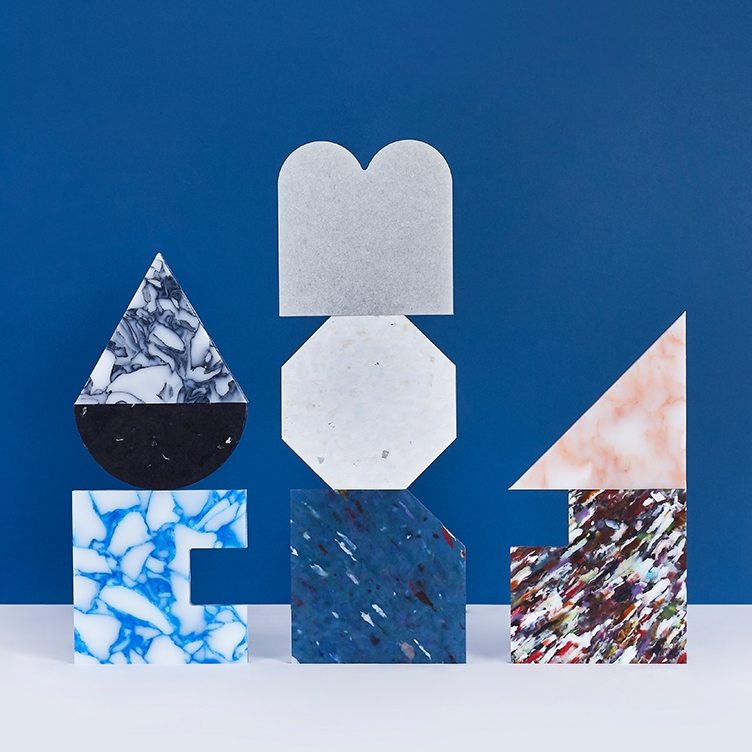 As the Studio's opening draws ever closer, with excitement now reaching near fever pitch, we unveil yet more of the partners you will meet during your visit.
From next month, you can expect to be inspired by more than 30 brands operating in the commercial interiors and built environment sectors.
Whether a hospitality project, a residential scheme or anything in between, not only can you explore materials up-close, but you'll be invited into a community of like-minded people, with regular events, CPDs, talks and exhibitions at your fingertips.
Further details of opening will be announced in the coming weeks, so keep an eye on our social channels/sign up for our newsletter to be first in the know!
Radii Planet Group
Radii Planet Group has helped hundreds of clients in the construction industry improve buildings and workspaces.
It is a specialist in the design, manufacture and installation of the highest-standard partitioning, stunning architectural glass solutions and certified glazed fire rated systems.
With seven regional contracting offices, two dedicated factories, an R&D centre of excellence and an annual turnover that exceeds £50 million, Radii Planet Group has the capability and scale to be a valuable trade contracting partner to clients, consultants and main contractors from concept to completion.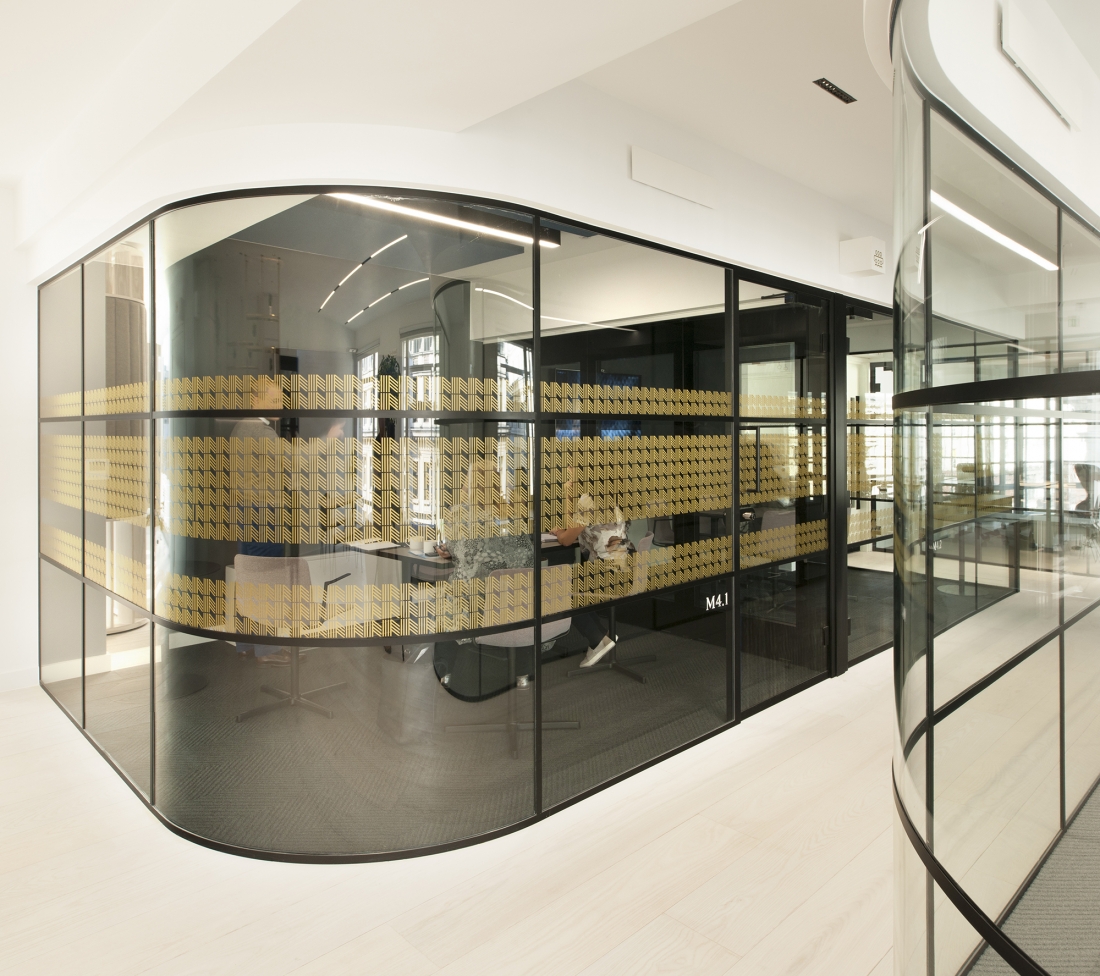 Can you give us a flavour of what you'll be showcasing at the Studio?
"We will be exhibiting a number of our glazed partitioning systems and also taking the opportunity to consult with visitors to Material Source to understand any technical and aesthetic requirements that might require a bespoke solution.
"We are also excited to be using the space to display to A&D an innovative, flexible and freestanding meeting room solution, newly-designed by our product development team and available with a range of customisable options and finishes!"
What aspect of Material Source Studio are you most looking forward to?
"Using the inspirational environment that Material Source has created to collaborate in person with architects and designers in the North. We are looking forward to having the chance to demonstrate our innovative capabilities in the manufacture of glass and metal as well as communicating the full Radii Planet Group offering to market in the delivery of our range of glazed solutions for the built environment."
Rawside
Rawside Furniture is a UK-based designer, builder and lover of the most practical furniture on Planet Earth. Its range of furniture reflects the way people actually live and work with simple, smart designs that combine practical function with super-tough durability.
The company was founded in 2014 by Richard Gann & Liz Close who shared a desire to design and make furniture that flipped the lid on the standard commercial run of the mill offering - furniture made with soul. They were also passionate about ensuring that all of their designs had as minimal negative environmental impact as possible - using sustainably sourced materials, designing furniture that was built to last, and creating as little waste as possible in the process.
sixteen3
sixteen3 is passionate about creating stylish, high quality furniture for the commercial market. Its in-house design and upholstery teams use their extensive knowledge and capabilities to develop and manufacture furniture to the highest specification, combining great attention to detail with practicality and usability in mind.
Inspired by the evolution of the workplace to a more relaxed, social and mobile interior, sixteen3's product portfolio offers a softer approach to working, with an extensive collection of products, ranging from lounge and breakout furniture, modular soft seating ranges, stylish cafe chairs and flexible space division systems.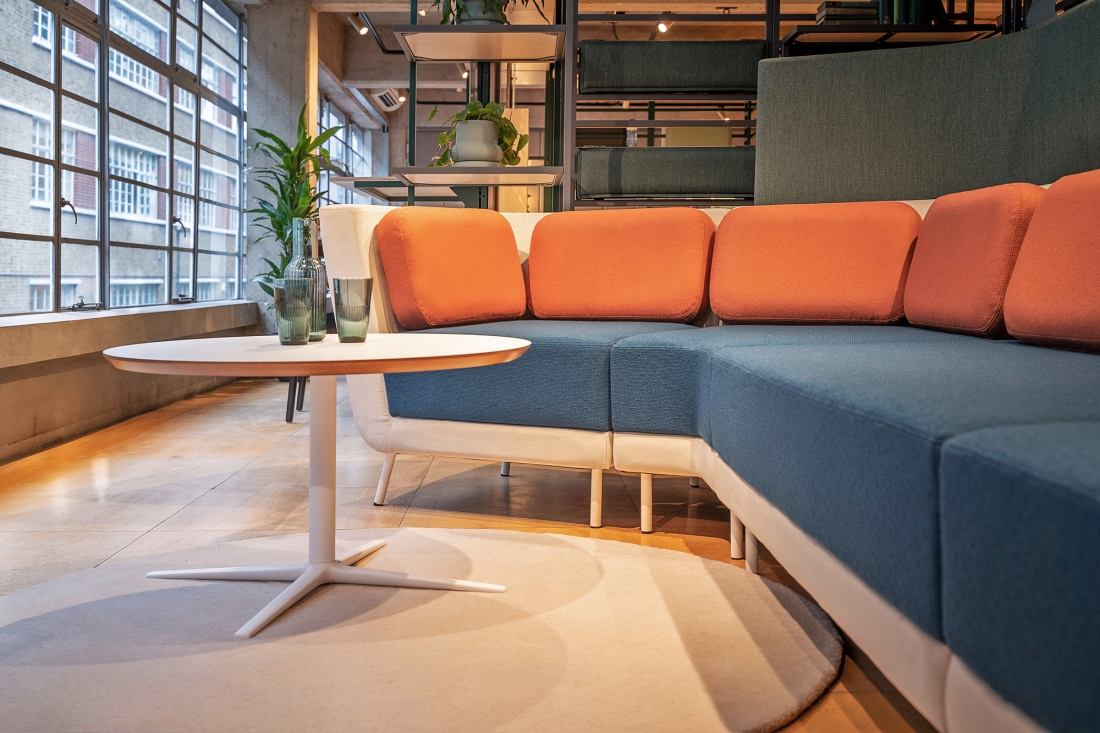 Can you give us a flavour of what you'll be showcasing at the Studio?
"We'll be using the space to showcase key pieces from our collection, with a strong emphasis on our sustainable material finishes and in a way that will illustrate the possibilities for creating stylish, flexible workspaces that don't involve your traditional desk setting.
"Our display lounge will use some of our most popular soft seating ranges to provide visitors with an inviting lounge area which is both comfortable to spend time in, and effective as a space to host small meetings or tackle that task list. Calvert, our exciting modular space-division system launched in 2018, is set to be used alongside our latest product, Bodyn, to form a shared Library area complete with reference books."  
What aspect of Material Source Studio are you most looking forward to?
"Manchester's creative design scene has been thriving, and as a company based in the North West we can't wait to be part of this new inspiring and collaborative hub. After the events of the last year everyone is itching to get out and about, so this couldn't have come at a better time and we look forward to welcoming you all to our space!"
Smile Plastics
Smile Plastics is the UK's leading material design studio. The directors and head designers Adam Fairweather and Rosalie McMillan have been producing large-scale, 100% recycled and recyclable decorative panels for retail, interior, furniture and product design since 2014.
The elegant reimagined materials have gained a substantial following in the design industry and have allowed the pair to build up an enviable variety of clients, from gastro start-ups to premium brands like Christian Dior and Selfridges.
Can you give us a flavour of what you'll be showcasing at the Studio?
"We'll show you what we're made of. Quite literally. Our surface products are 100% recycled and recyclable, made from would-be waste, such as discarded chopping boards, cosmetics bottles and marine debris. Taking unwanted items and transforming them into a thing of beauty is our passion here at Smile Plastics. And we can't wait to show you what we've got."
What aspect of Material Source Studio are you most looking forward to?
"Collaboration is hugely important to us. We love nothing more than teaming up with likeminded brands and designers to create something truly amazing. We're excited to explore new avenues, while sharing in the common goal to make the world a little brighter; one Smile surface at a time."

TopBrewer
With its sleek, sustainable design and touchless technology, TopBrewer by Scanomat has become a benchmark for the coffee industry, changing the way people experience coffee. The stylish swan-neck tap delivers fresh bean coffee and more, and the process of using your device to order and customise your drink could not be simpler.
One of the most attractive features of the TopBrewer is its ability to fit seamlessly into any environment. With its innovative under-counter design, TopBrewer brings elegance to any space, and with a variety of bespoke options and finishes, you can find a solution to perfectly match your needs.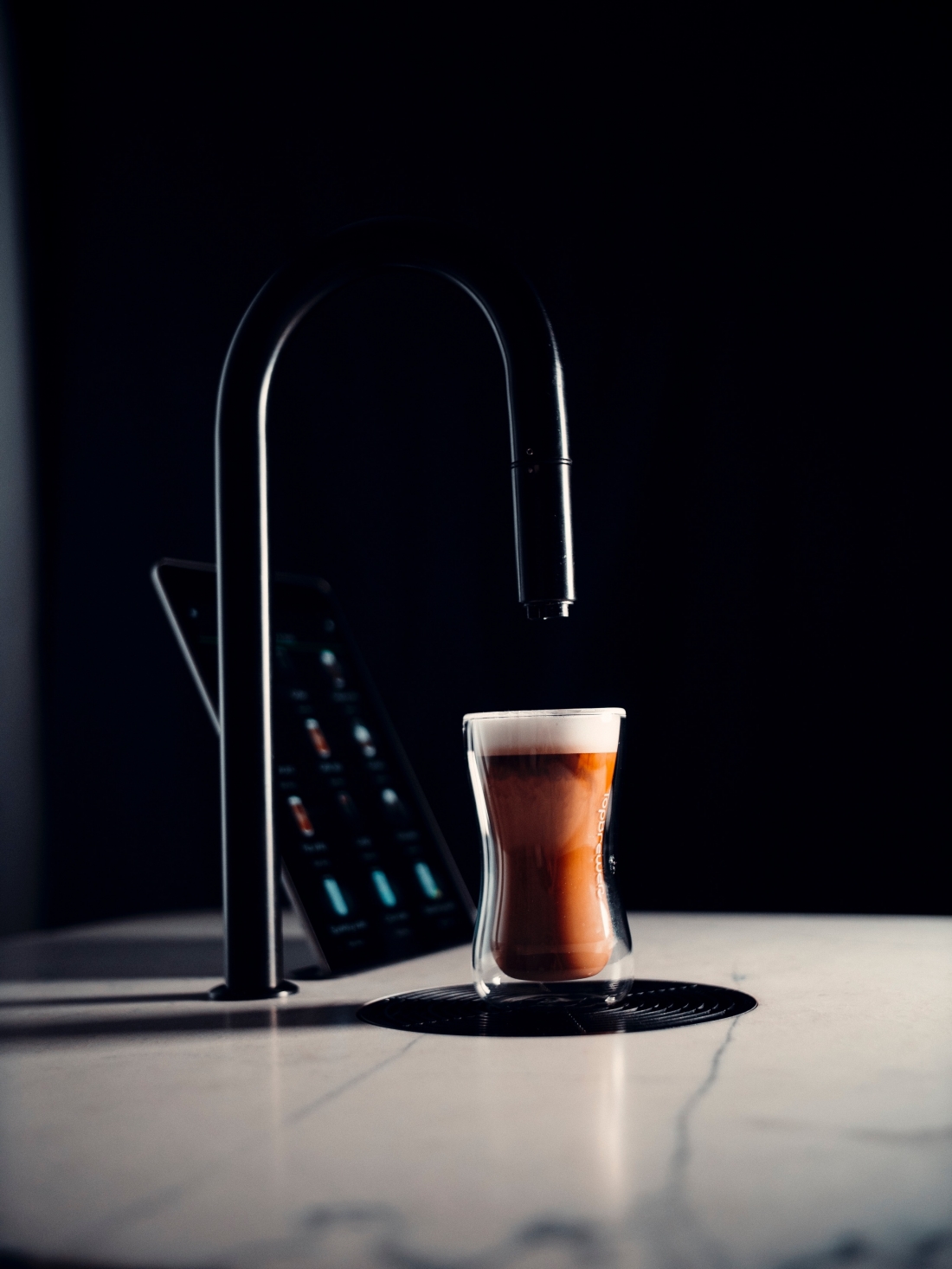 Can you give us a flavour of what you'll be showcasing at the Studio?
"Visitors can look forward to fresh, barista-quality coffee every time they visit the Material Source Studio! Our TopBrewer Pro coffee machines will be dotted throughout the space to serve up a full menu of artisan coffees, liquid hot chocolate and steaming, chilled & sparkling water throughout the day.
"Be the barista and customise your own fresh bean coffee to your exact taste, including a dairy-free milk option. For touchless ordering, download the free TopBrewer app to your phone. Drinks can also be ordered with Siri voice commands on Apple devices.
"At Scanomat, we are championing the social aspect of coffee that we have all very much missed and we hope that the coffee machines will enhance the Studio's facilities and act as a powerful enabler for collaboration between everyone who visits. Our machines are also highly sustainable and digitally driven to meet the increasing need for future-proof, sustainable buildings. Speak to the Scanomat team to learn about the different modular options available."
What aspect of Material Source Studio are you most looking forward to?
"We are most looking forward to the collaborative vibe of the Material Source Studio. There is a real sense of community and excitement about the project and we are thrilled to be part of that.
"Being able to conduct live in person demos again is also going to be fantastic – there is nothing quite like seeing and touching a product in real life. Our products are all about experiences and we love to see people's reactions when they use the TopBrewer for the first time."
Meet more of our Studio partners here.