Soft Work: Vitra's new seating system for the office of the future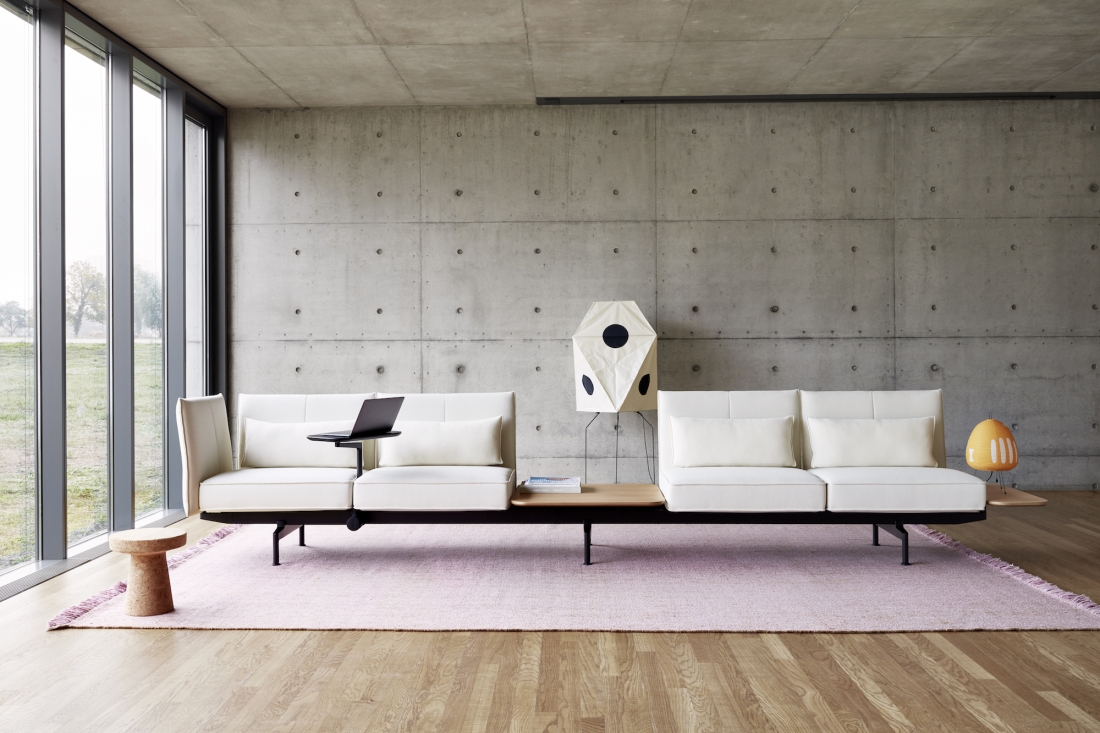 Designers Edward Barber and Jay Osgerby's latest design, unveiled by Vitra at Orgatec 2018, is a minimalist modular seating system, inspired by the future of work.
With freelancing and hot desking on the rise, and people working in hotel lobbies, cafés, airports and even parks, the concept of the 'workplace' is rapidly changing. The sofa is fast becoming a place on which to work, despite not necessarily being suited to the task.
It was with this in mind that Barber and Osgerby developed the new seating system. Instead of a working environment centred around desks, Soft Work is a system in which table workstations are focused around a seating landscape. Barber and Osgerby see this as a long-term development: "The workstation is going the same way as the dining room - it's disappearing as an archetype. The desk has had its day. That's our belief."
It's a versatile platform that can be assembled into a diverse array of configurations, with moveable arm-mounted desks enabling different seating and working positions, power sockets located between the seat cushions that can be pivoted upwards for comfortable use, and partition screens to divide up zones and create quiet sheltered spaces for concentrated work. Padded seat cushions and flexible backrests offer comfortable working conditions, even over longer periods of time, and mobile tables and chairs can be pulled up as needed and put away again.
There's a range of options available, with linear or curved, single or double versions, tables, panels, arm-mounted trays, power and data connections, along with a choice of covers in different colours.
Soft Work is available via Vitra.