WonderGlass launches its new London space with a lighting installation by Raw-Edges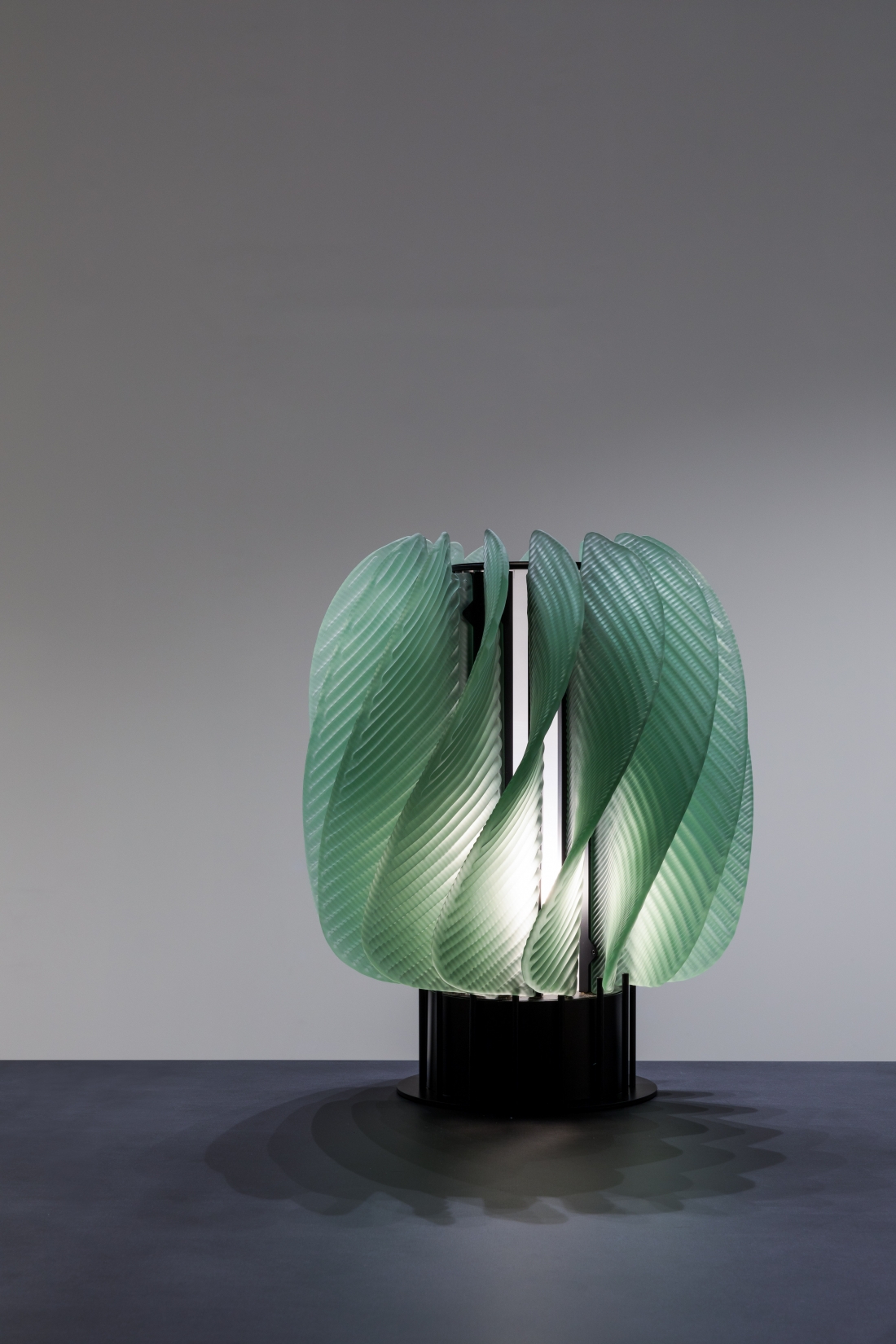 During London Design Festival, WonderGlass is celebrating the opening of its new London showroom and gallery space in Fitzrovia. To mark the launch, it has invited London-based design duo Raw-Edges to curate their first installation, featuring their iconic Horah, crafted and engineered by WonderGlass.
The limited edition collection reflects on the theme of light in dialogue with one of the essential aspects of contemporary living: sociability. Inspired by Horah, the Israeli dance, Raw-Edges explores an ongoing theme of repetition with a lighting installation that is imbued with an essential quality in the dance: conviviality.
Each lamp features curving glass "leaves" attached to a pivoting motor, the glass sections expertly composed using glass casting techniques. Light is concealed at the centre, creating a gradient of illumination.
Also featured in the space are glass compositions and unique prototypes showcasing the skills of the WonderLab workshops in the Venetian region.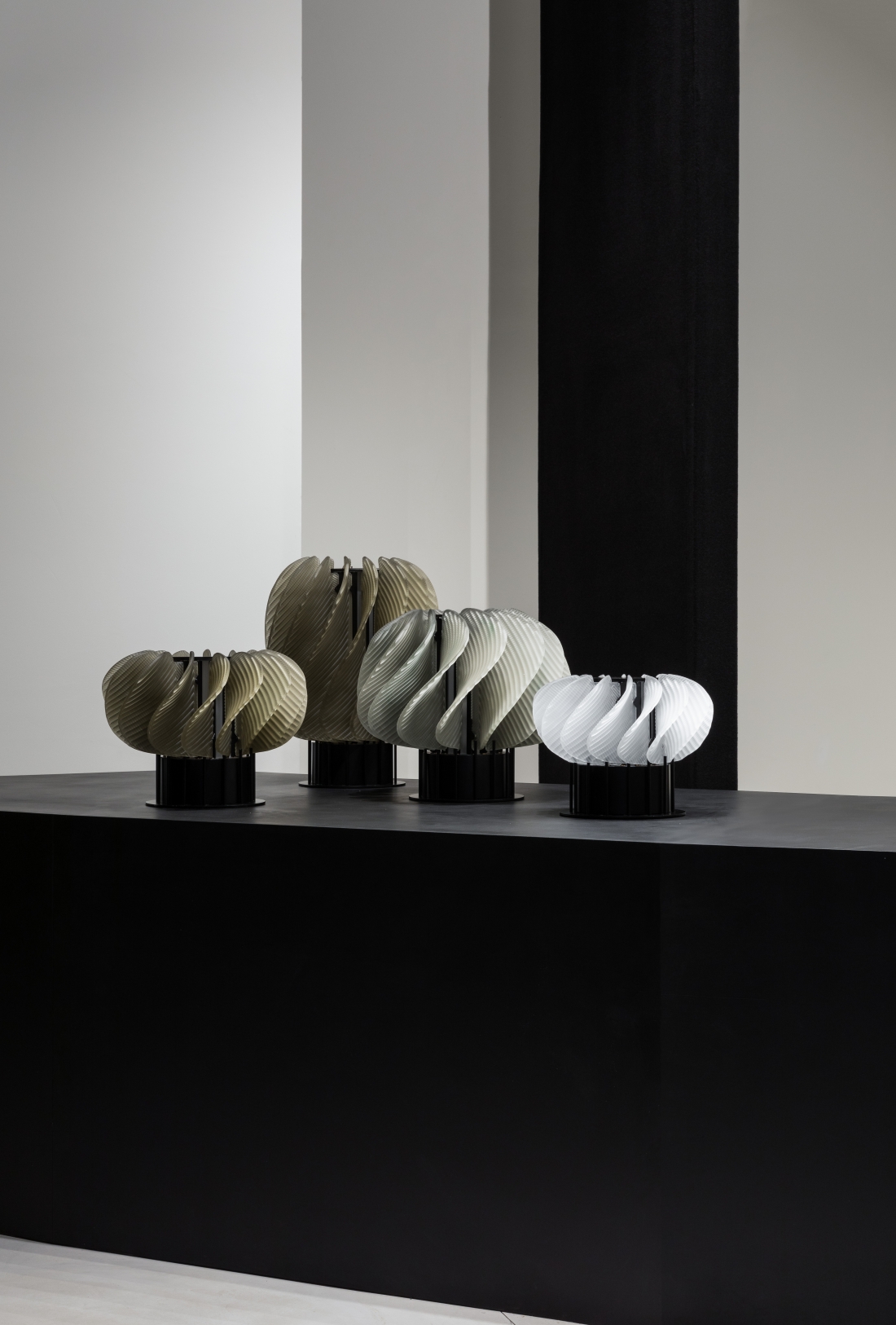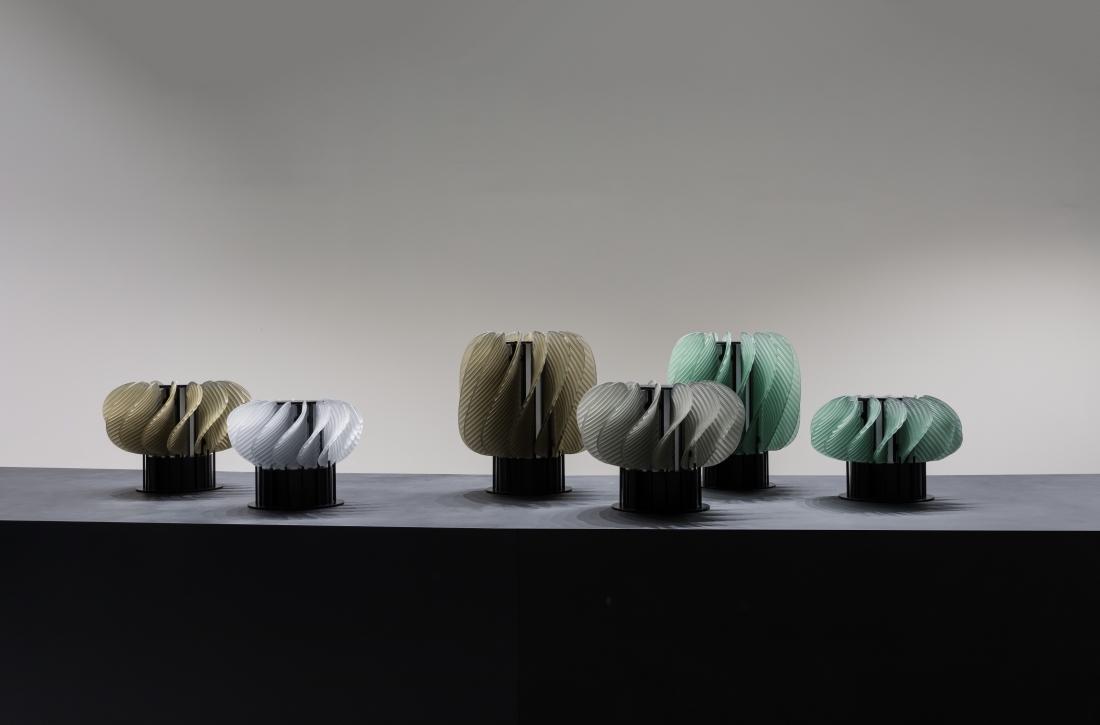 Designed by architect, Massimo De Conti, the space is inspired by the galleries of Lower Manhattan, mixed with the buzz of London's Fitzrovia, its new home, as well as reflecting the essence of the WonderGlass brand.
"Since launching in 2013, WonderGlass has been looking forward to creating a space where the company can showcase its collections and experiment with new possibilities," says Founders Maurizio and Christian Mussati.
"The gallery envelopes our DNA as artisans to provide tailor-made solutions with the transparent material of hand-blown glass, cast glass and all its bespoke variations."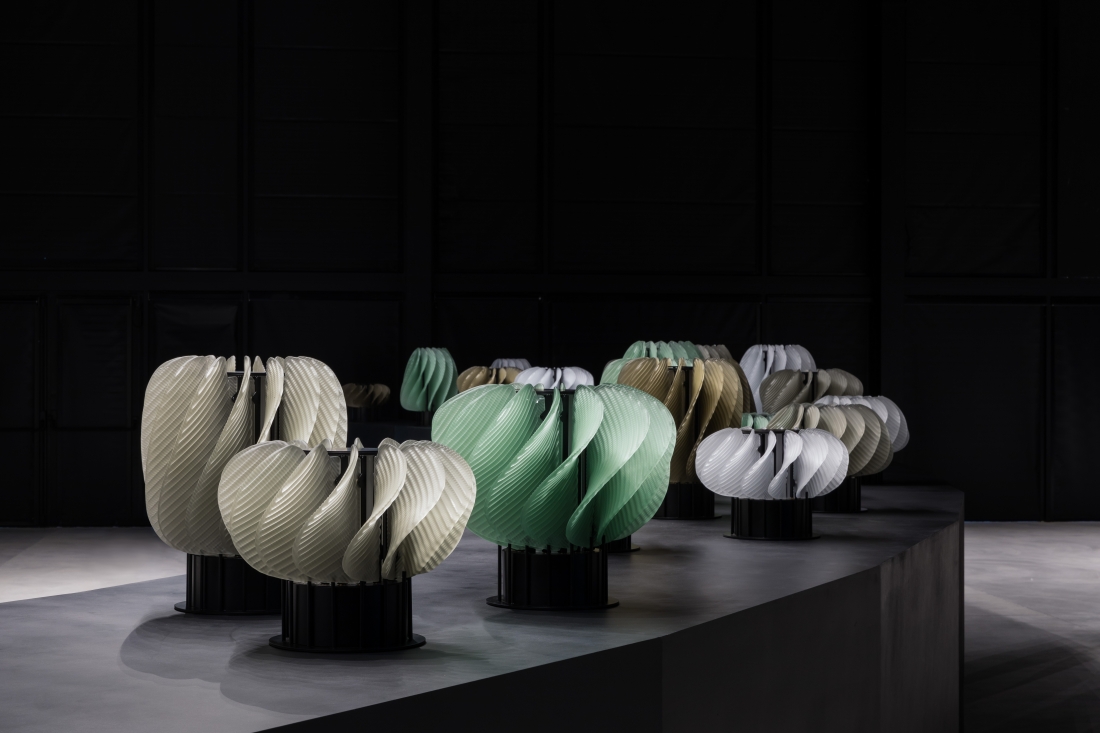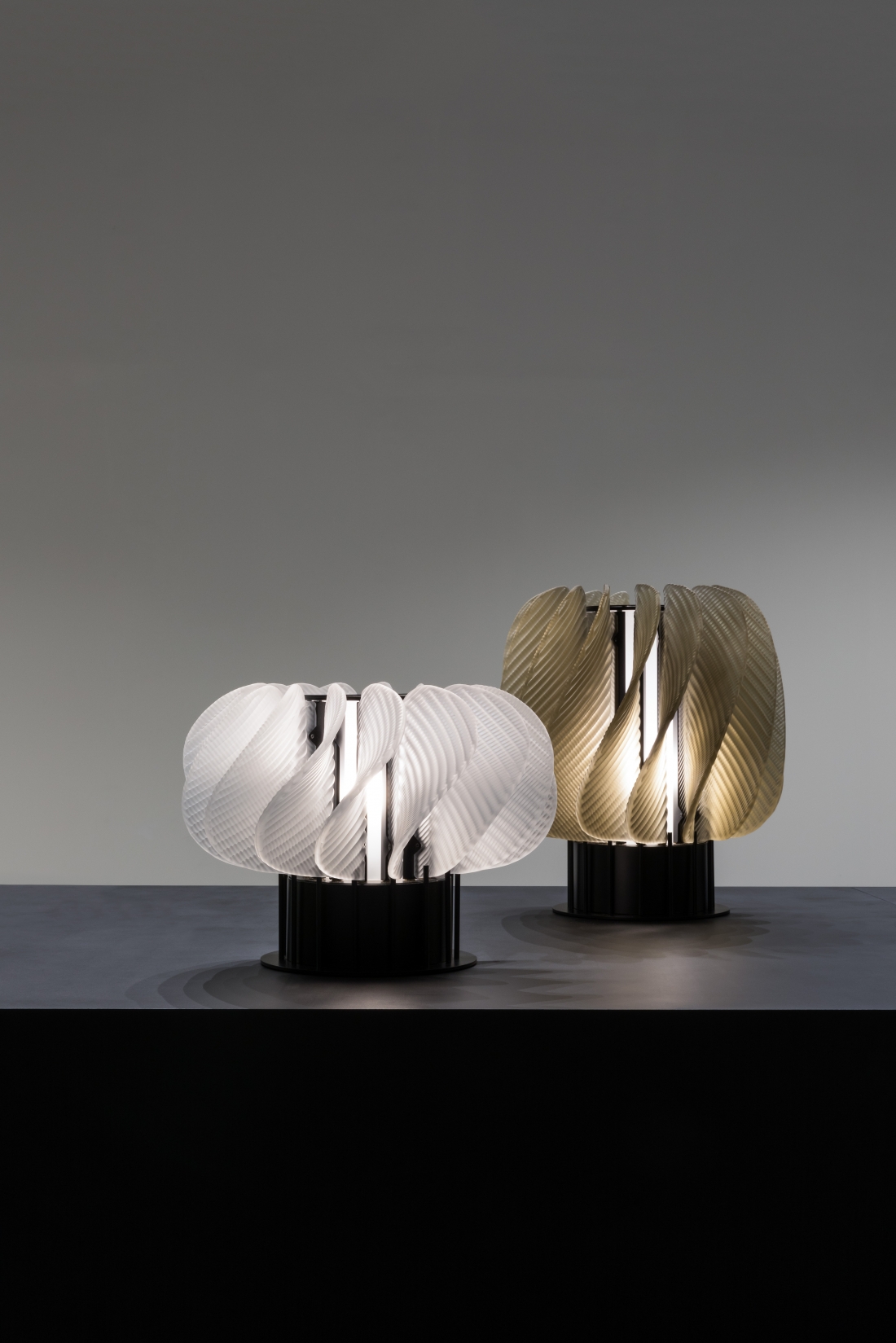 WonderGlass will also be participating in two further exhibitions with Matter of Stuff, a London-based contemporary design and research gallery.
They will exhibit as part of a new concept pop up gallery in Kings Cross, and within Blown Away, an installation exploring the hand-blown glass movement at sketch in Mayfair. Pieces on show by WonderGlass will include Horah by Raw-Edges, Rise by Hideki Yoshimoto and Echoes by studiopluz.