Gershwing: Divine Savages' latest wallpaper collection is unapologetically glamorous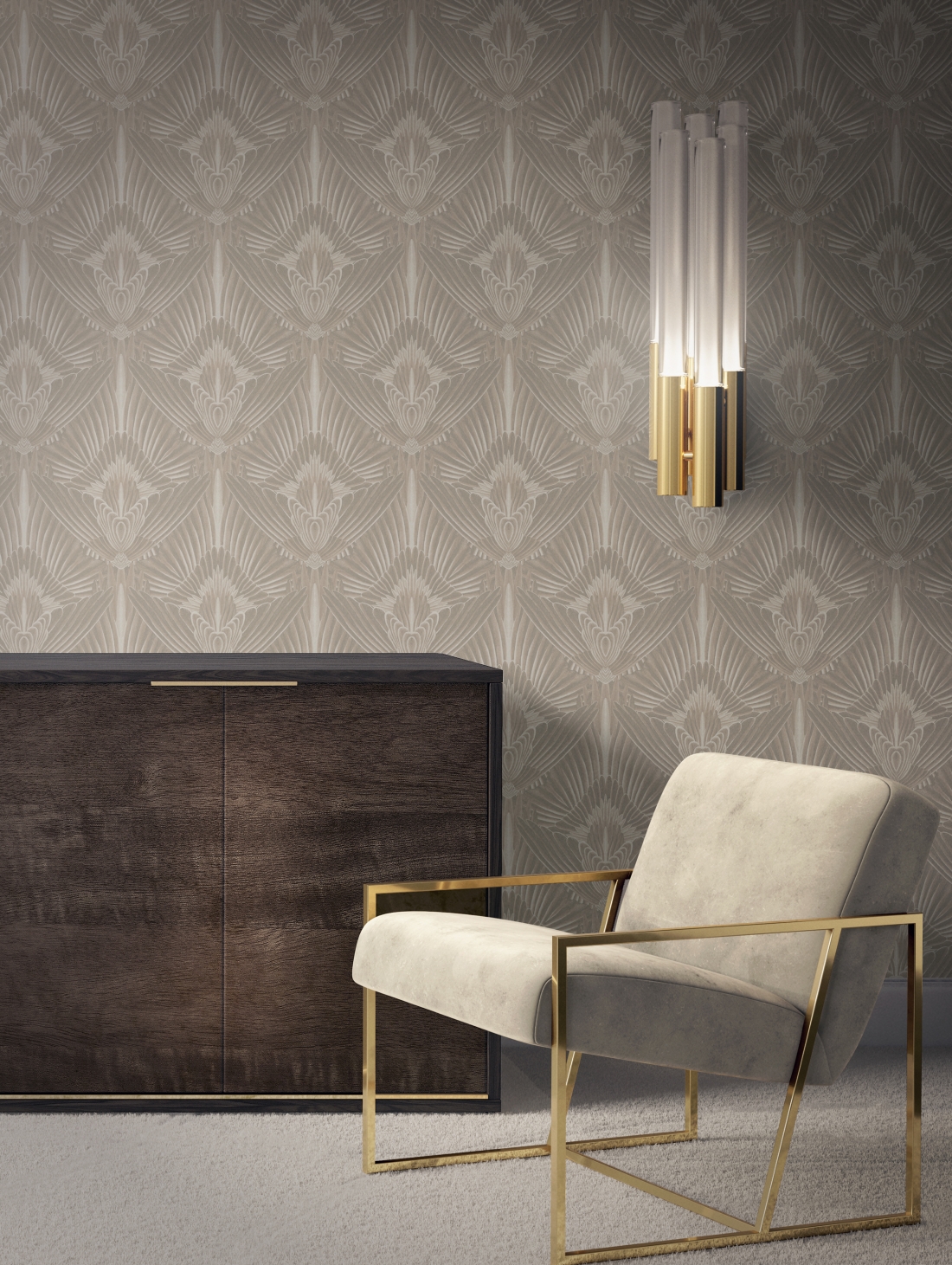 London design house Divine Savages has launched a brand new collection, adding to its growing range of luxury wallpapers.
Taking influences from Art Deco and bringing unapologetic glamour and depth to any interior, 'Gershwing' is a decadent, feathered print that offers a gorgeous pearlised sheen. Available in a "confident" colour palette – from Parakeet, Raven and Flamingo to Macaw, Dove and Blue Jay. Available to buy now, Gershwing is priced at £140 per roll of wallpaper.
Founded in South East London in 2016 by husbands Jamie Watkins and Tom Kennedy, Divine Savages calls itself a brand for the "artistic shopper", one that mixes influences from classic prints, bold fashion and iconic modern design yet always with its quirky twist.
As well as 'Gershwing', Divine Savages has partnered with the iconic Natural History Museum to create a new collection of natural history inspired homeware. This upcoming range from the design duo promises to be a wild reworking of the traditional and will be available across their luxury British-made wallpaper, fabrics and cushions, all of which will be designed using imagery inspired by the Natural History Museum's vast array of specimens and original illustrations and paintings, that span centuries of natural history exploration.
"We've always been inspired by the wonder of nature, with many of our iconic patterns and prints featuring elements from the natural world," says Tom Kennedy, co-founder of Divine Savages. "We're very excited to be able to take this to the next level for our next collection, joining forces with the Natural History Museum to create wallpapers, fabrics and cushions that dare to stand out as nature intended."
To find out more about the brand's new collections, visit divinesavages.com.