Heriot-Watt unveils new campus in Dubai by BDP.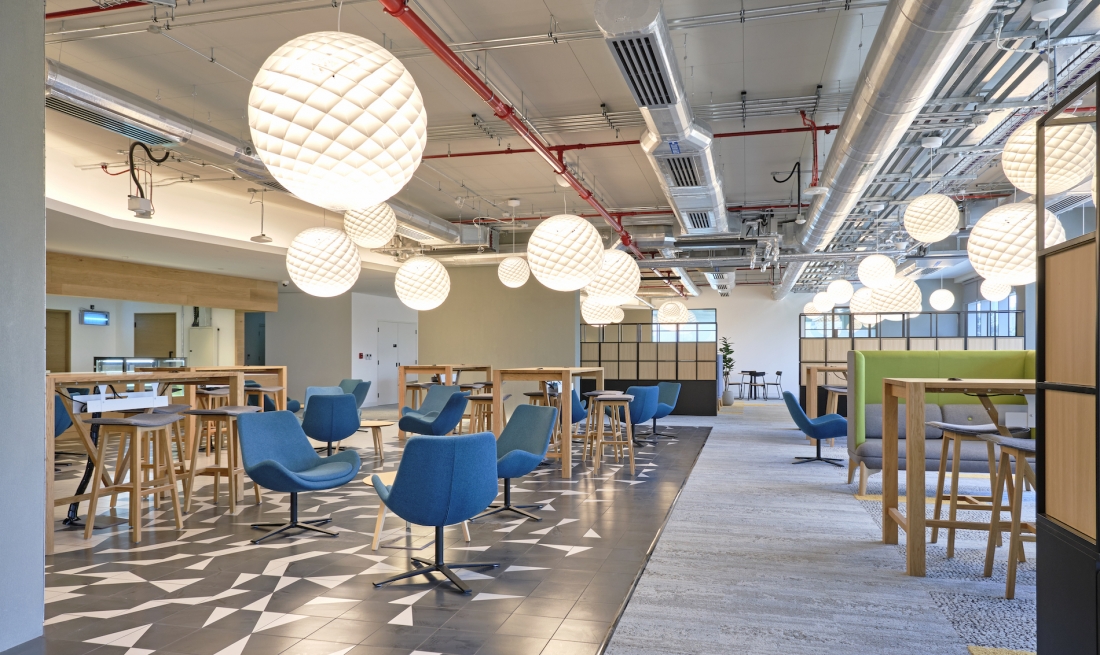 Heriot-Watt University has opened the doors to its new campus in Dubai Knowledge Park. The dedicated campus will serve nearly 4,000 students – representing 105 nationalities from around the world - seeking research-informed, industry-focused, British education of the highest standard in the UAE.
The new 218,000 sqft campus has been designed by BDP's Glasgow studio to reflect the university's roots in Edinburgh and references influences from Middle Eastern culture and design. It aims to provide international appeal to the global student cohort, academics and staff.
The BDP team in Glasgow developed the design for the state-of-the-art premises from concept to schematic design stage, with BDP's MENA studio in Abu Dhabi providing support. This approach enabled BDP's education specialists to work closely with key stakeholders from Heriot Watt's Edinburgh Campus to develop the brief and initial design. The MENA team then led the detailed design proposals and managed construction supervision through to completion.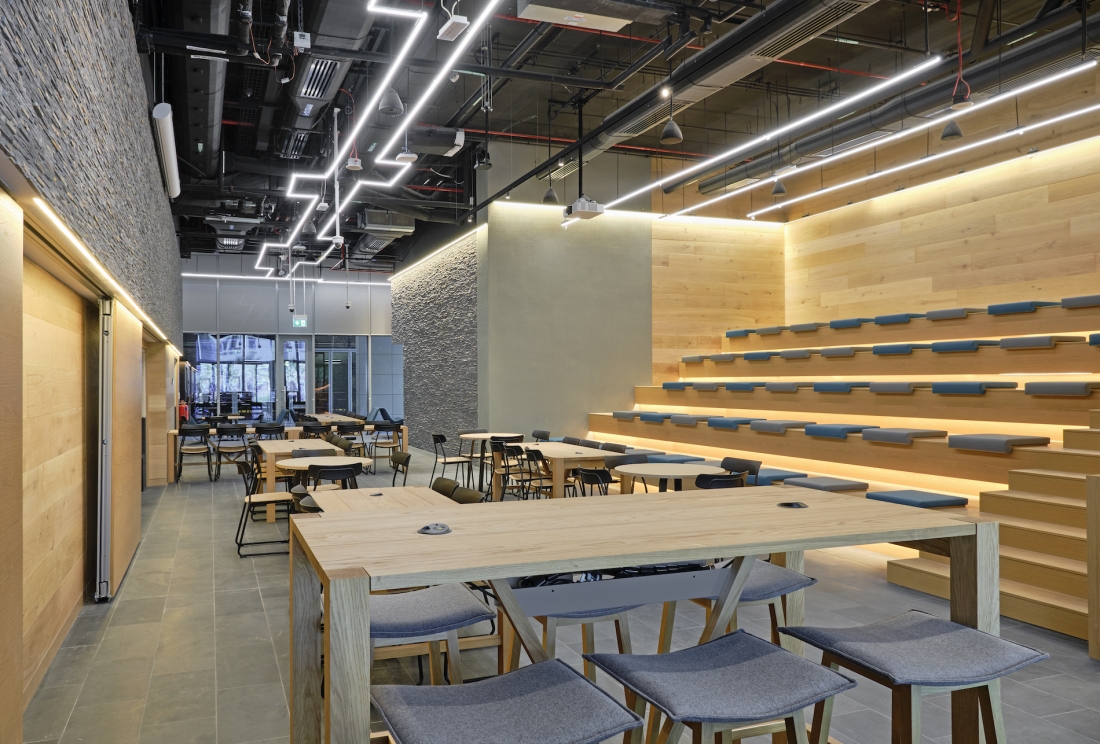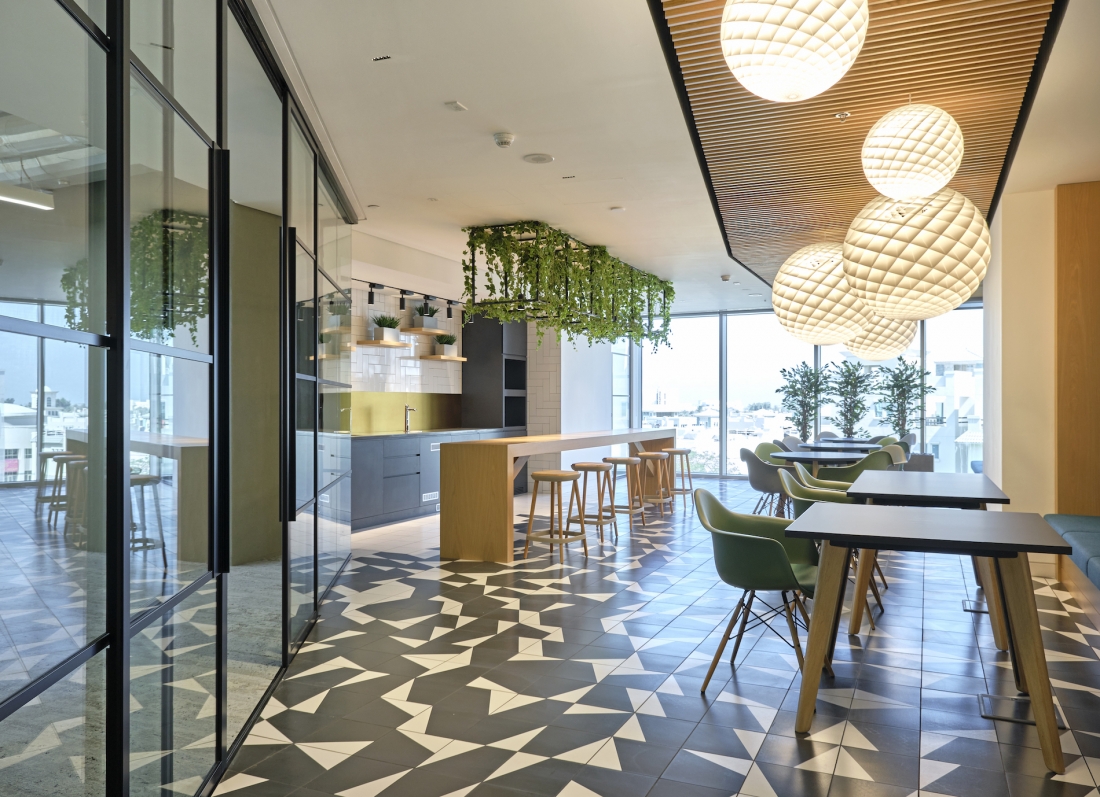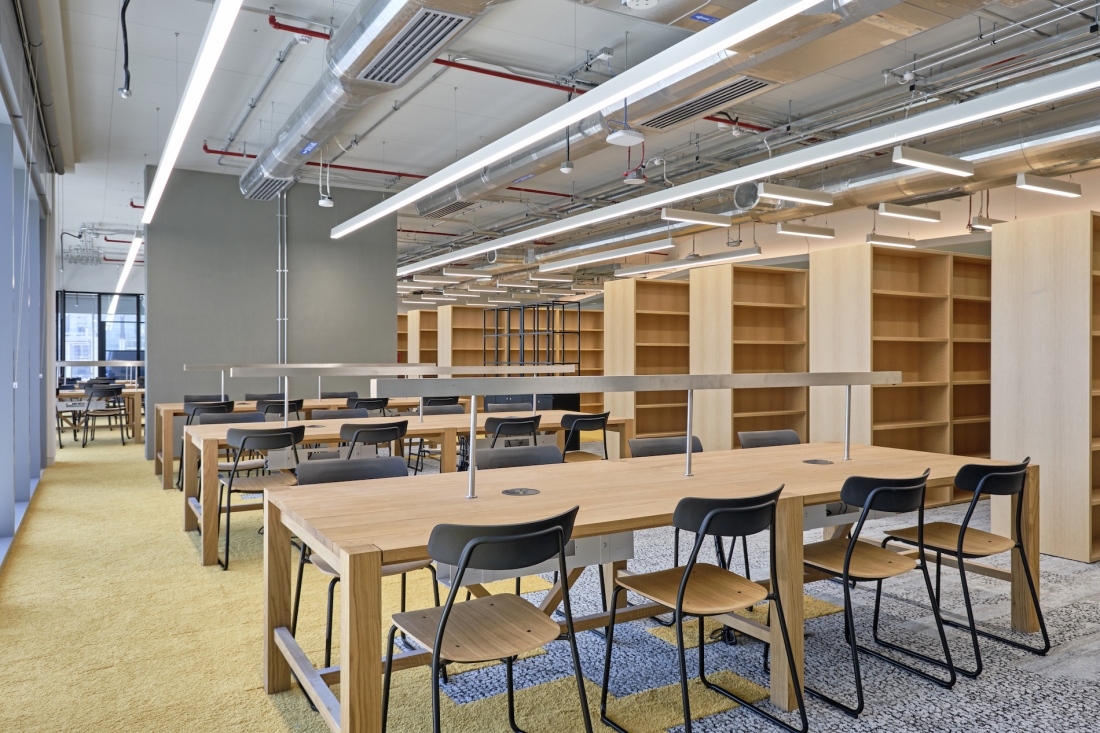 Architect director and Abu Dhabi studio lead, Gary Dicken, explains: "BDP has a long history of designing user-focused educational facilities. Having the client and design teams located in both Scotland and in the UAE enabled a design that is inspired by the local culture and history of both locations whilst also having a modern, global outlook."
"Together, we have designed a campus that invokes a sense of ownership and creates a place of creativity, teamwork, entrepreneurial thinking, and productivity. It was imperative to build a space that appeals to the younger audience through modernity and a level of clean sophistication while reflecting the university's 200-year legacy and showcasing the promise of a sustainable future."
Project architect, Kaye Palma-Sanchez added: "We applied the principles of biophilic design into the new building from the outset. Greening elements have been introduced throughout the campus to connect the campus with the outdoor environment and enhance a calmness and sense of wellbeing for the students and staff.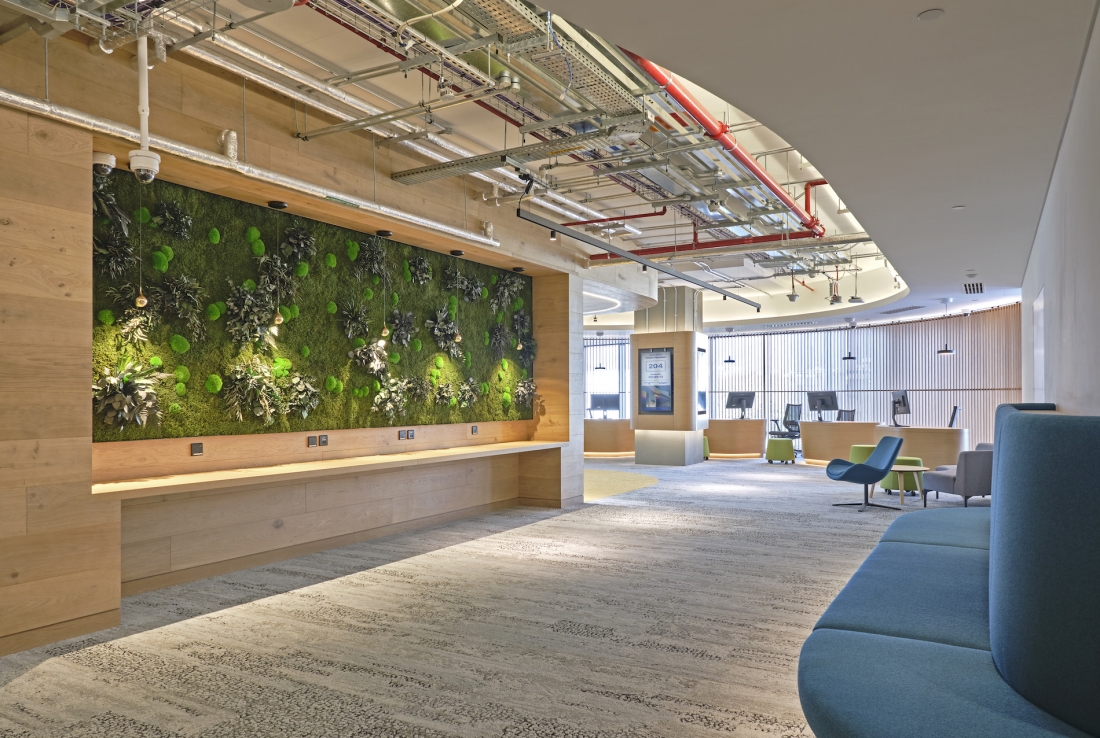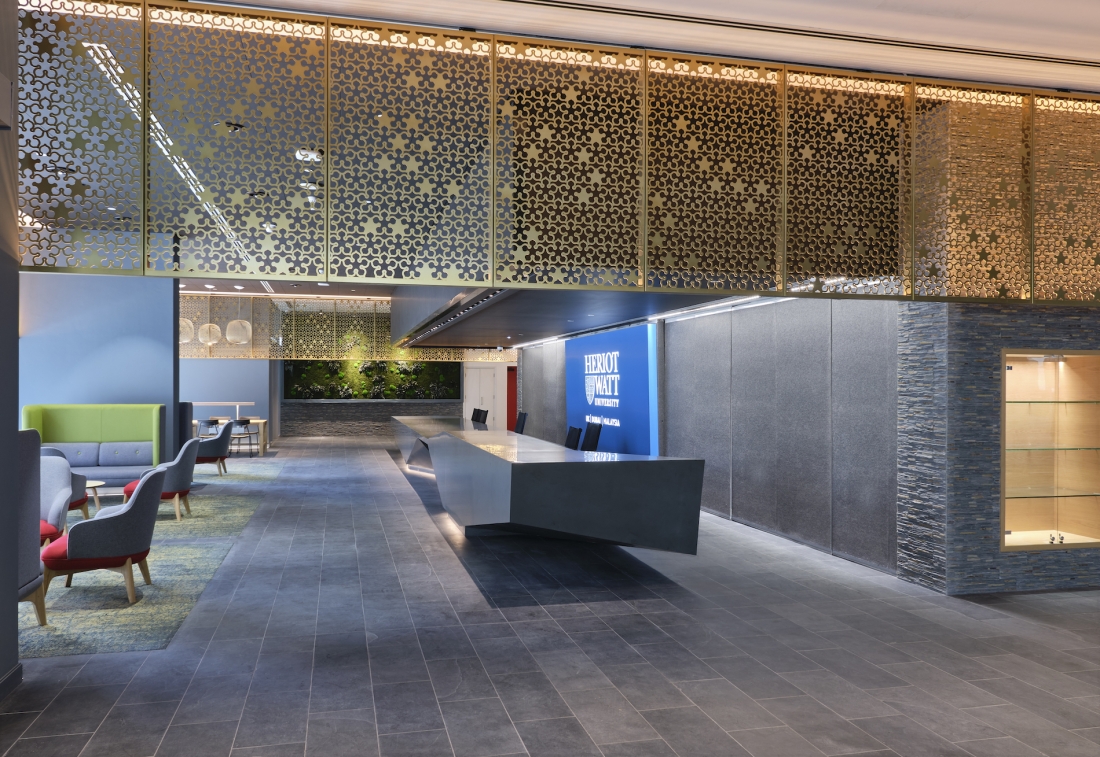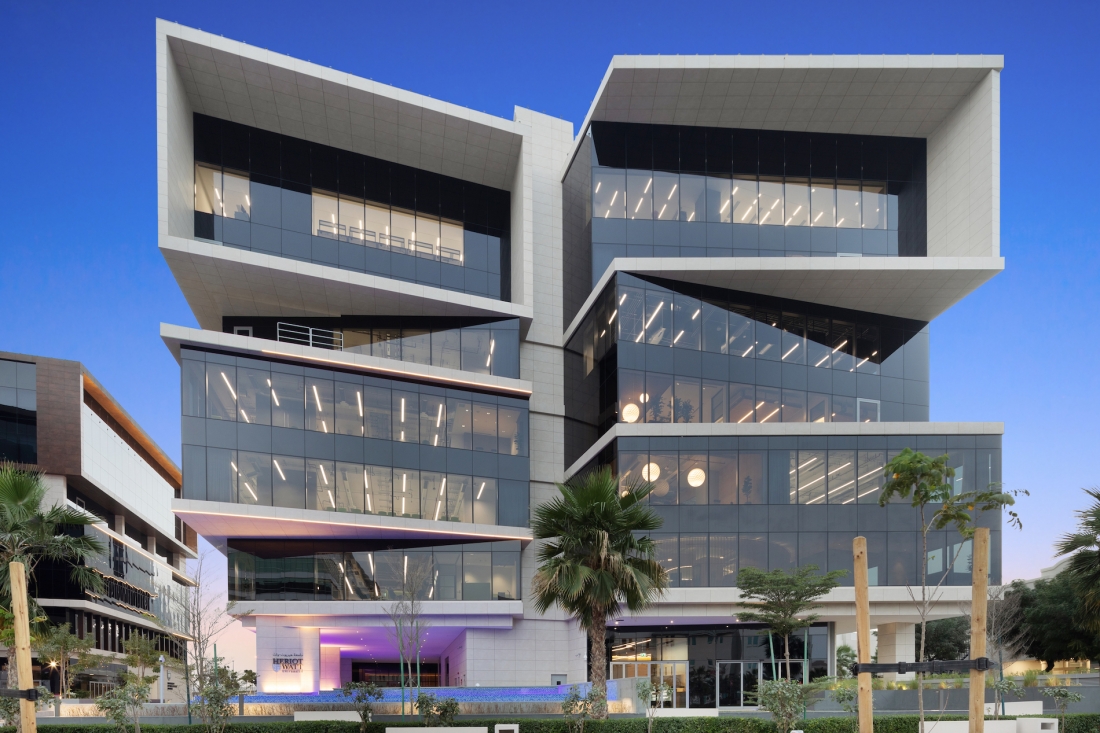 "The facility is split into two halves – a rational, orthogonal half inspired by Edinburgh's elegant new town, and an organic half referencing the complexity and vibrancy of Edinburgh's old town. Within the midst of the two halves is a learning landscape called The Park, which functions as the spine of the building and brings nature-based elements into the design."
The project was a truly interdisciplinary, collaborative effort. BDP's architecture, interior design, lighting and graphics and wayfinding teams all worked on the new campus design, along with its engineering specialists, to design and deliver an outstanding facility. In addition, the building is also on track to achieve LEED Gold certification.
Heriot-Watt University Dubai opened its doors to students and staff in April 2021 and is operating at reduced capacity due to Covid-19 guidelines.