Heritage apartment in Østerbro by Emil Thorup uses d line's Qtoo collection to achieve an ethereal feel.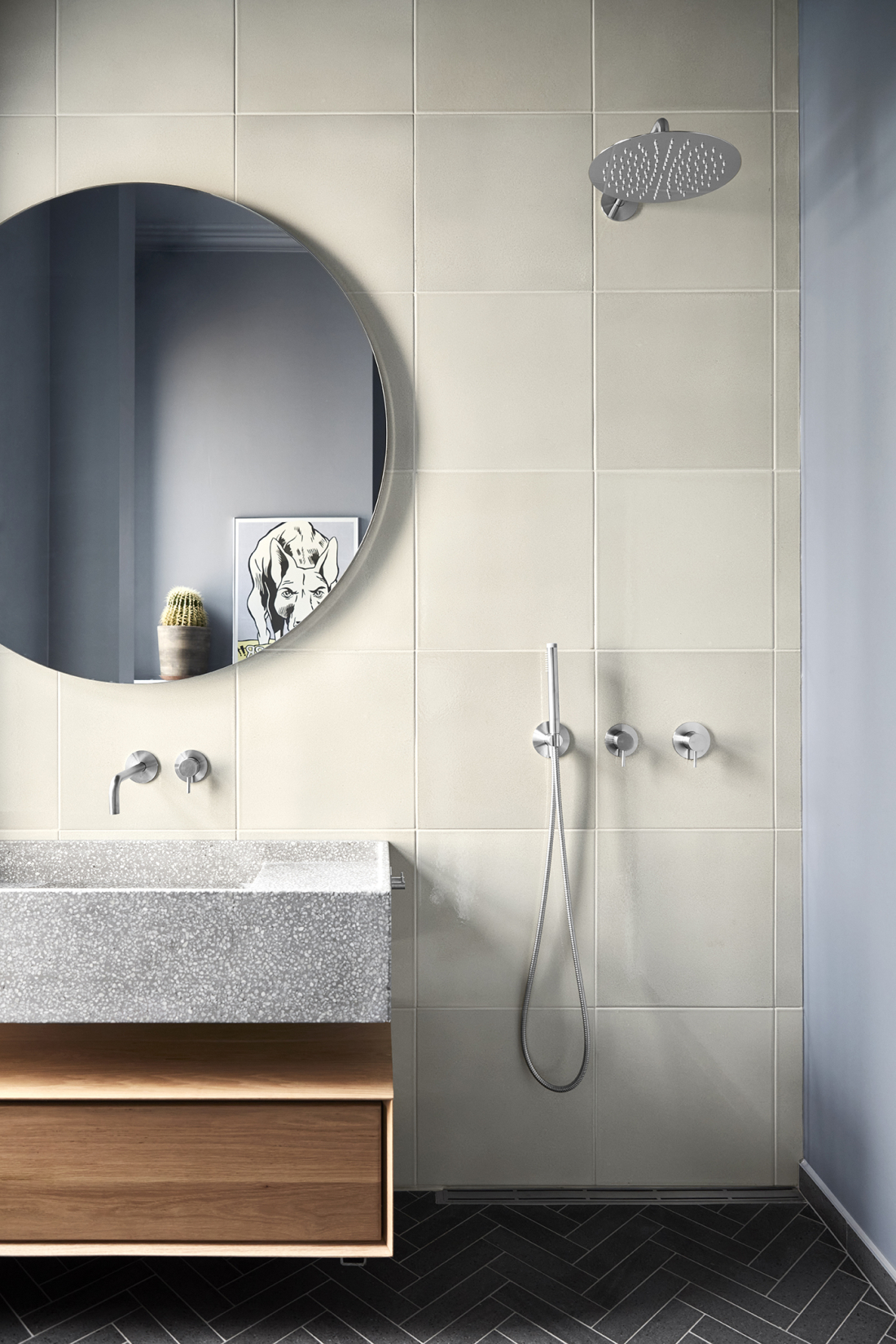 Danish interior designer and influencer Emil Thorup is the brainchild of the interiors for this heritage apartment in Østerbro.
In general, the space embraces a classic herringbone parquet and bright walls, with balance reached through edgy details to give the classic apartment a youthful feel. In the bathroom, Emil used products in brushed stainless steel from d line's Qtoo collection.
The bathroom has a soft, ethereal light and the Qtoo products in brushed steel complement the muted green walls and the black tiles. The built-in tap goes just as well with the solid faucet in grey, as it does with the contemporary oval bathtub. In the corner of the bathroom, there is a magnificent Qtoo double shower set.
"It's impressive how well the Qtoo products blend with various interior styles. We have designed minimalistic hotels, conventional heritage apartments, and contemporary villas - the Qtoo products fit in everywhere while they still appear as unique and significant." - Emil Thorup