Ivy Studio transforms a former auto repair shop into a tropical-themed restaurant in Montreal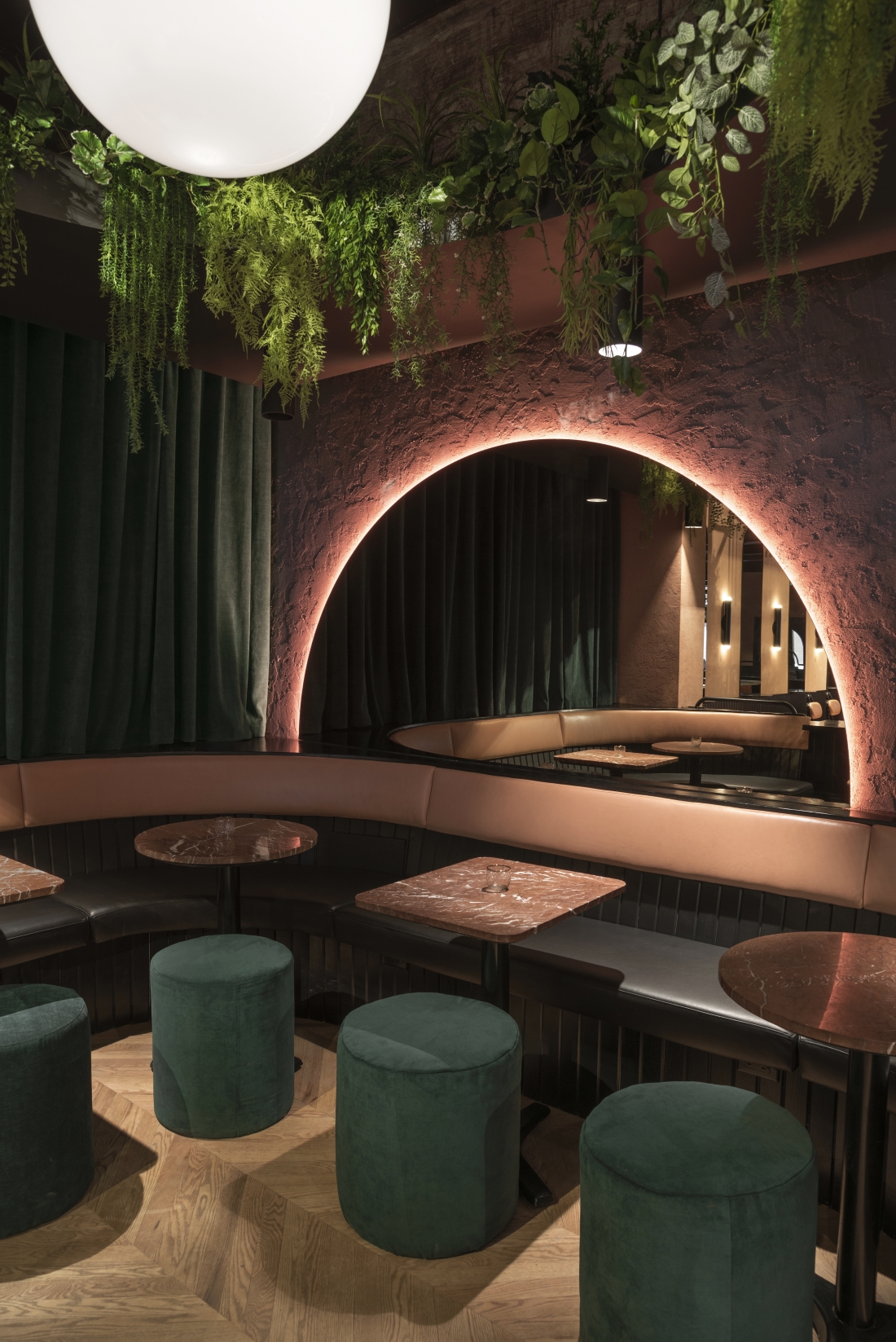 In a city known for its long, harsh winters, the owner of this Montreal restaurant dreamt of creating a space that would transport customers to sunnier climes.
The Jack Rose bar and eatery, located in a former auto repair shop, has been overhauled by locally-based Ivy Studio to give it a tropical theme.
A neat reminder of the restaurant's roots has been left on a number of the exposed structural steel beams, where worn-out slogans can still be seen.
The design team has added depth and warmth, with salmon pink contrasted against dark greens and reds, while smoked mirrors have been backlit to "recall a sunset while offering softer background lighting".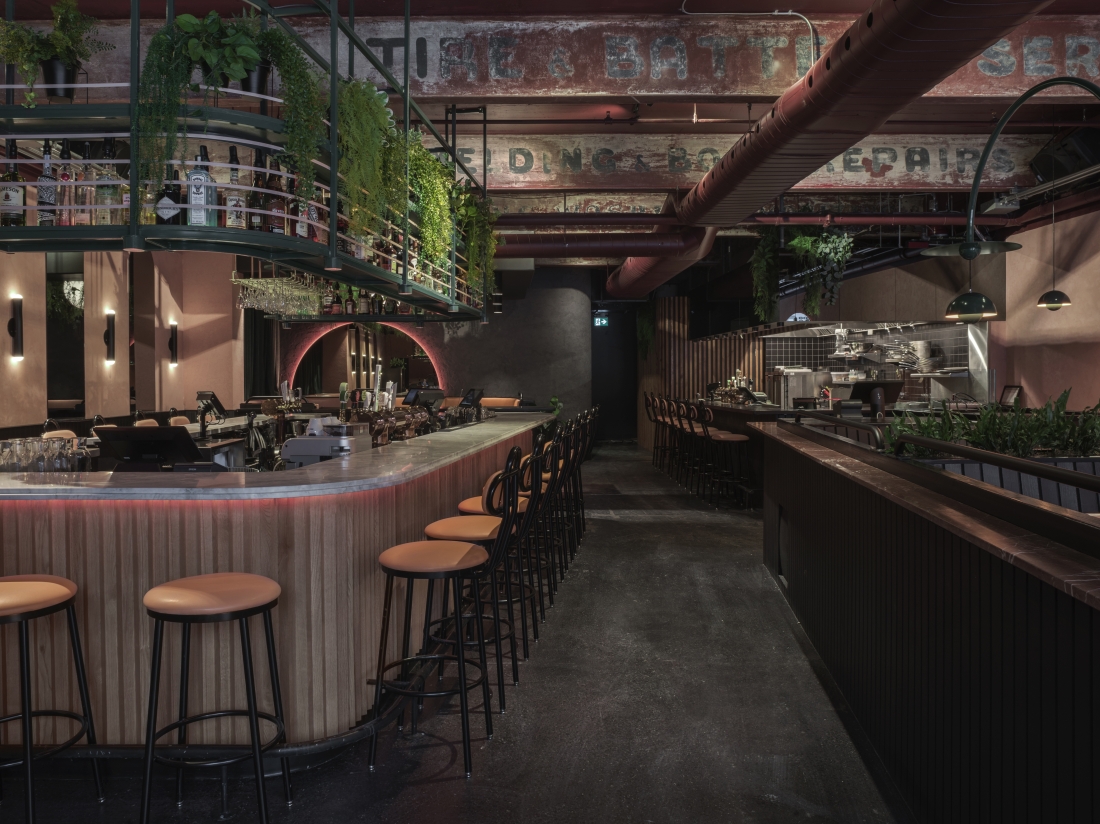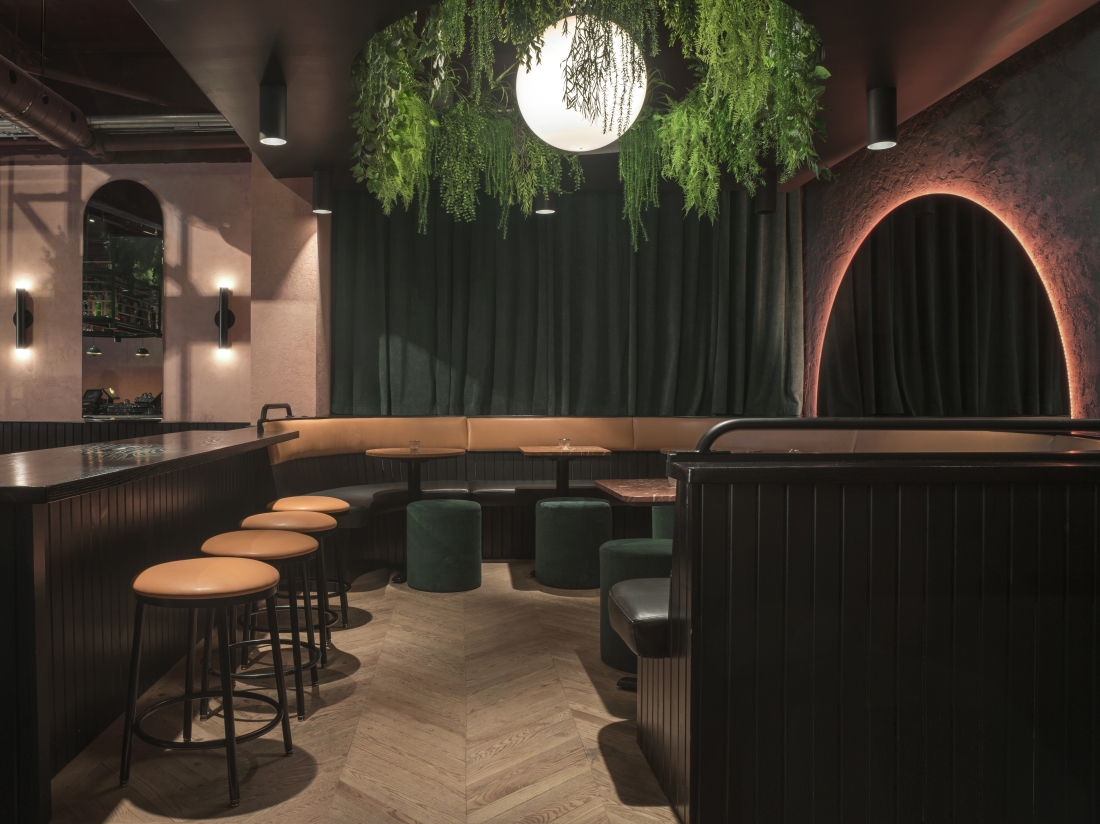 "This atmosphere is created through the different textures and colours as well as an abundance of plants integrated throughout the space," said the studio.
A natural pink lime plaster wraps around the room and complements the more organic materials such as the black stained wood and rendered walls.
In the middle of the restaurant, a central structure and curved bar divide the long rectangular space into a series of distinct areas for drinking and dining, adding to the feel of a cosy environment.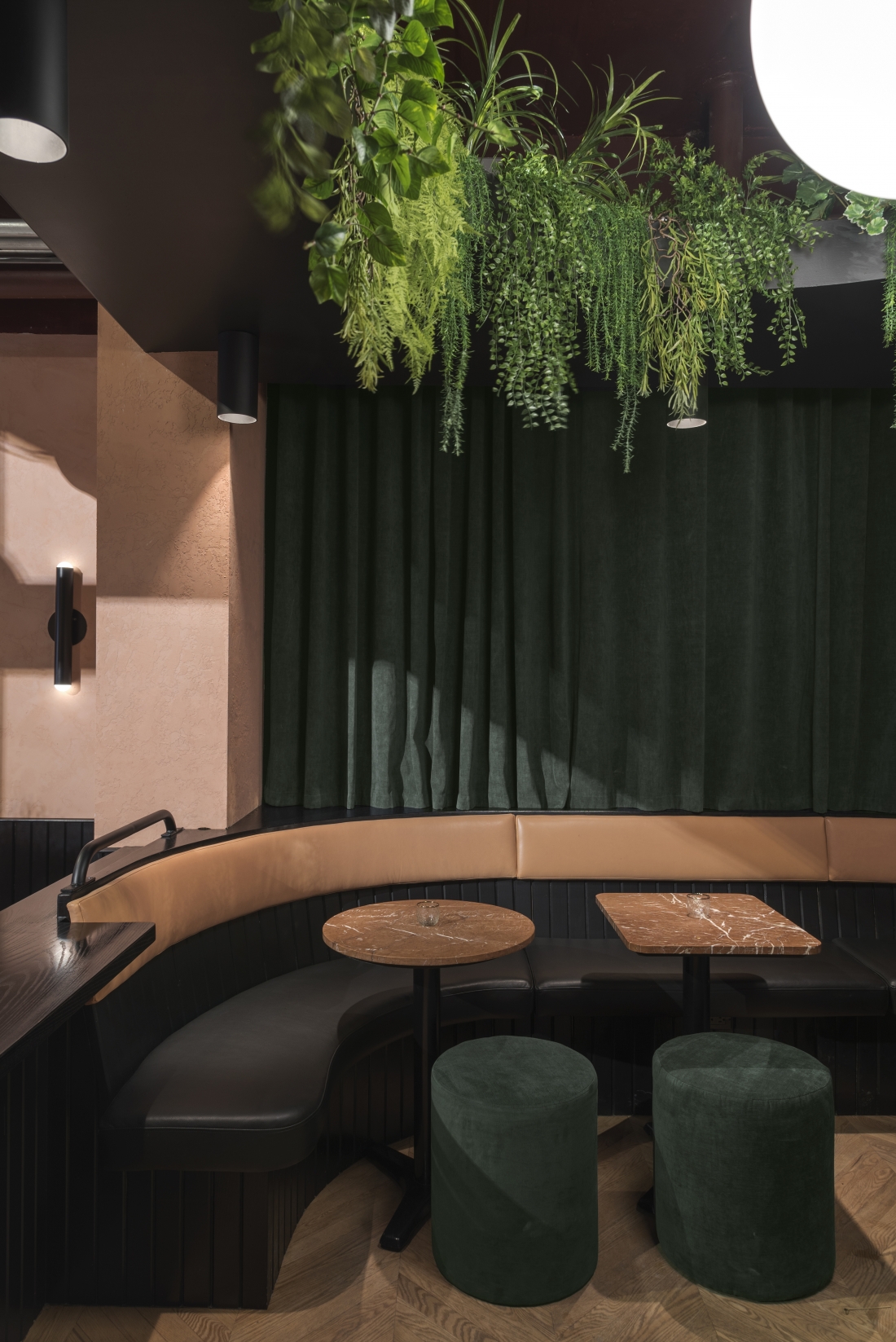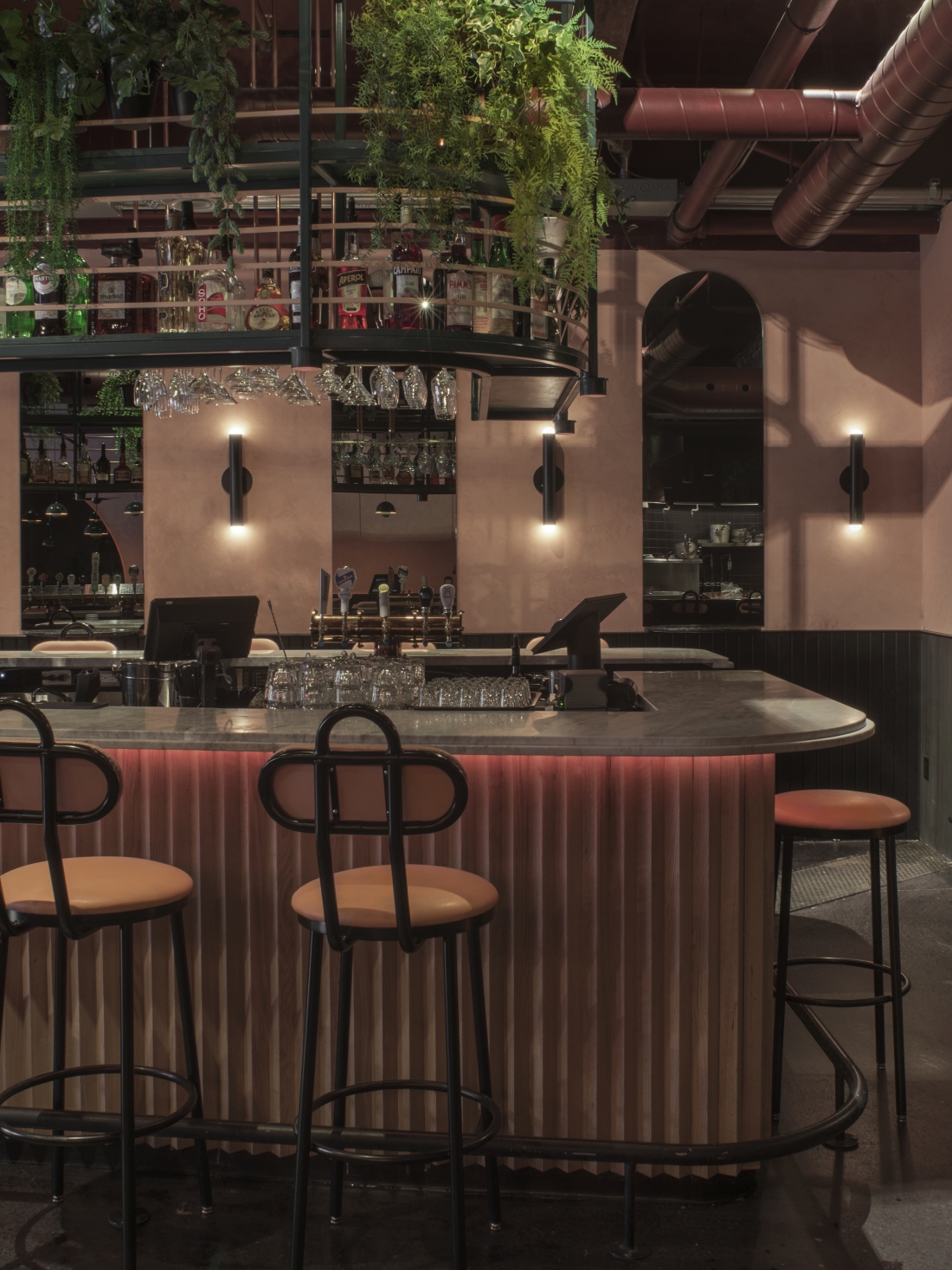 "This configuration draws you to move around during the evening and explore the space through different angles," said the studio.
Warm pink stools and benches echo the colours of the overhead beams and provide a mixture of high seating areas at the bar and low nooks for dining.
This subtle rainforest theme is continued with plants surrounding the curtain-backed seating booths and deep green stools dotted throughout the restaurant.
Overhead, the studio has used an abundance of greenery around the curved bar area, making it one of the most striking features of the space.