Jennifer Newman on how she became a furniture designer and never running out of creative ideas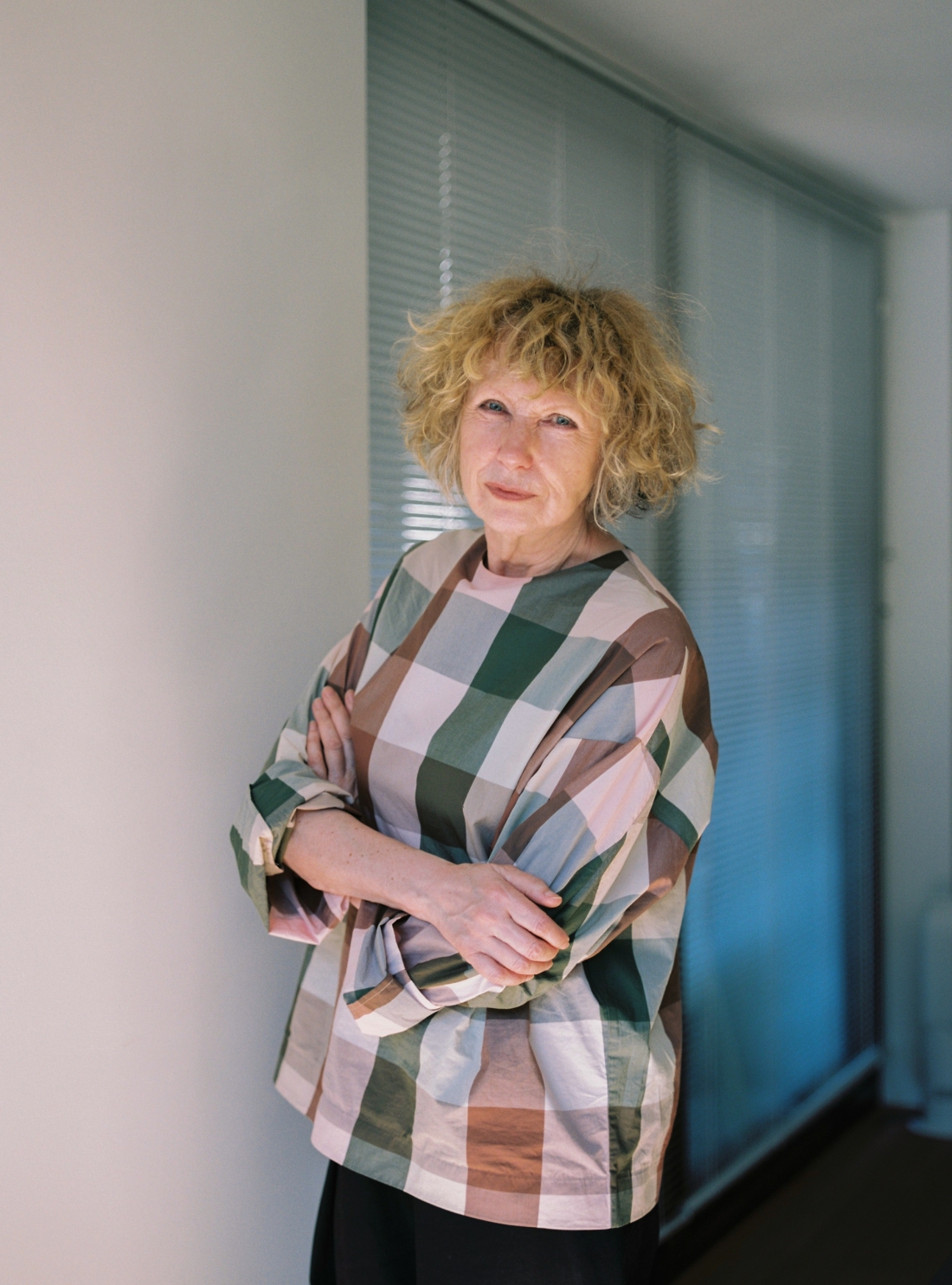 Using her innate instinct for colour and form, Jennifer Newman is widely known for her bold, adaptable furniture.
Her expertly crafted, contemporary furniture is built to withstand life both indoors and outdoors. The designs celebrate simplicity and are timeless. Some would even say they're like pieces of sculpture, and it's easy to see why.
It wasn't always this way. Jennifer was previously an artist and only ventured onto her current path when renovating her own home. Based at her studio in Clerkenwell, her company's biggest strengths lie in sustainability, British manufacturing and having a highly-skilled team to help make her dreams a reality. We spoke to Jennifer about this and more.
Can you tell us more about the furniture you design? The inspiration, the process, the style.
My obsession with simplicity and bold colours is at the heart of everything we do. I get inspiration from the patterns and shapes of everyday objects and from architecture around the city.
I try to avoid looking too much into other furniture design, except in a general and appreciative sense – just as when I was practising as a painter I avoided looking at other artists' work. The process for new products starts with a simple pencil sketch, wherever I am and whenever I feel inspired. I then draw this up, show my team and we begin on the computer models and renders.
Each design has to be scaled, even though the form looks quite basic. The Café table (which took four prototypes) for example, is a delicate but deliberate square-shaped perch welded from one piece of sturdy aluminium.
Our last step is to produce detailed drawings on sophisticated software – these are sent directly to the machines of our specialist fabricators in metal and wood.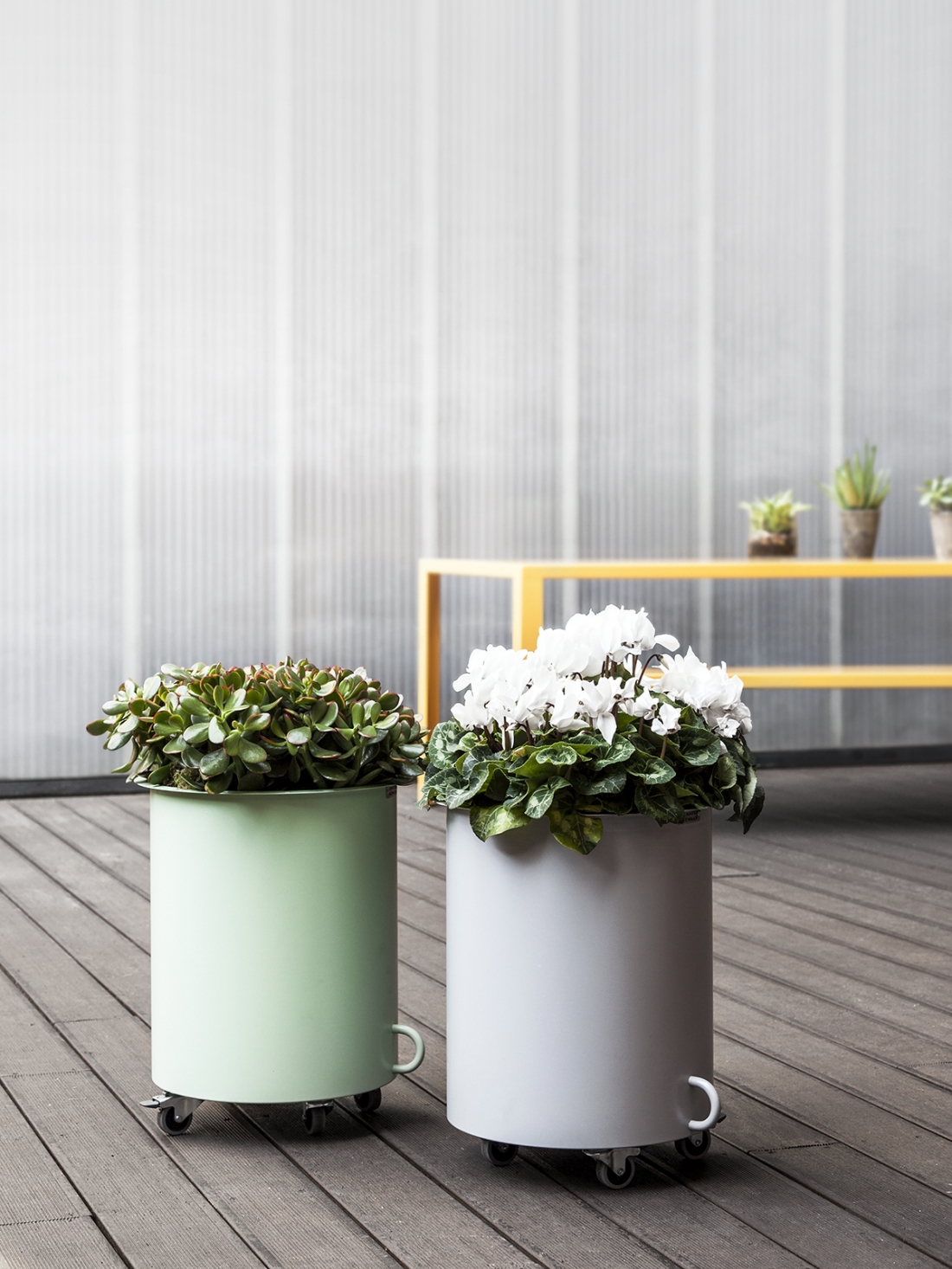 You have an incredible story to share. You moved into furniture design after painting for some years. Was it a natural next step for you?
It felt quite natural. I needed furniture for the house I was building with my husband in Wiltshire and we couldn't find any we could trust in terms of longevity and material.
I was familiar with aluminium and its potential so I scribbled something down on the back of a cigarette packet and found a local fabricator. The result was the Groove table. Quickly friends, then friends of friends were asking for their own tables and the irony was that I didn't even have my own table – as soon as I'd make one it would be snapped up.
It turns out that my naivety – I'd never trained in product or furniture design – allowed me the freedom to forge out my own approach rooted in an appreciation for balance and proportion of colour.
Do you have a particular project you're most proud of?
It would have to be CocaCola HQ – the size and scope of the project, plus the fact that it was for such a big international brand made the whole experience really exhilarating.
I worked with MoreySmith architects and having architectural input meant we were able to craft products that were perfectly suited for the space. We learnt a lot from the – both in terms of growing the business and in developing my designs.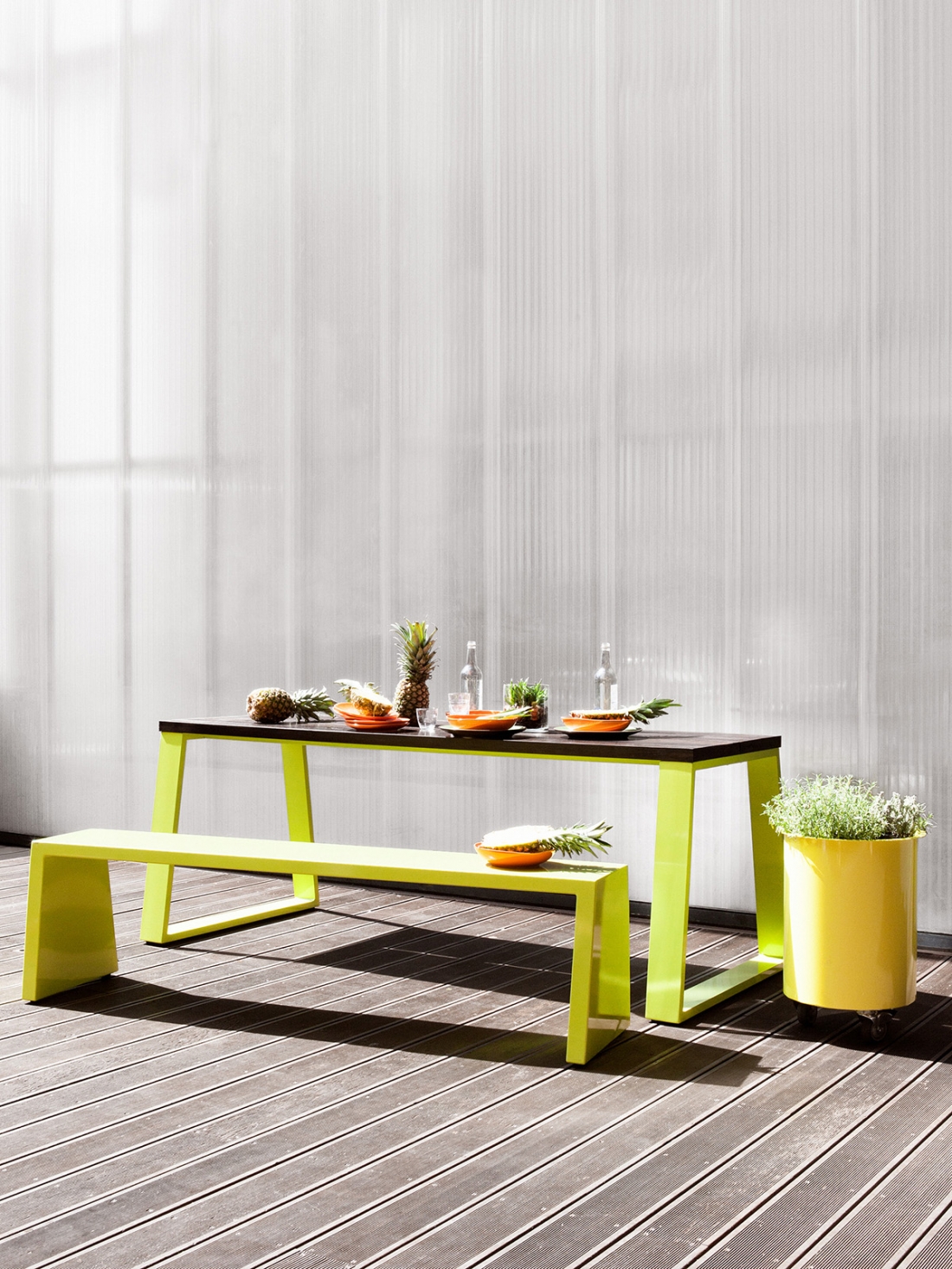 Sustainability is important to you. What materials do you love to work with?
Sustainability is an incredibly important part of the way we operate and the way we work, according to circular design principals, means it comes quite naturally – we don't have to reverse engineer anything to make it sustainable.
We work with sturdy, robust materials that are intended to last, our products are designed to be repaired rather than thrown away – wood and plywood can be sanded and refinished, and metals can be touched-up or re-powder-coated – and many of our products are made up of components that can be swapped in and out according to need.
A sustainability expert from FIRA once told us that our designs are one of the best examples of modern sustainable design.
Is it true that materials lead the design process for you?
No, the design process very much starts from my everyday inspiration, but our strict adherence to materials that have a long life, are easy to repair and re-use, does limit our choices of material. I am also incredibly interested in pushing materials to their limits.
When I was working as an artist I would get hold of a material (it started with oils) and would then push that medium as far as I could, experimenting with different mixtures and additions before moving on to something else. It is the same with refining my designs. People wonder what's wrong with me: a product will look fine but I need to push it until it's exactly right.
Sustainability also has a massive influence on the kind of materials we use. The ply that we use is obtained from sustainable sources and our aluminium is sourced mainly from recycled aluminium products.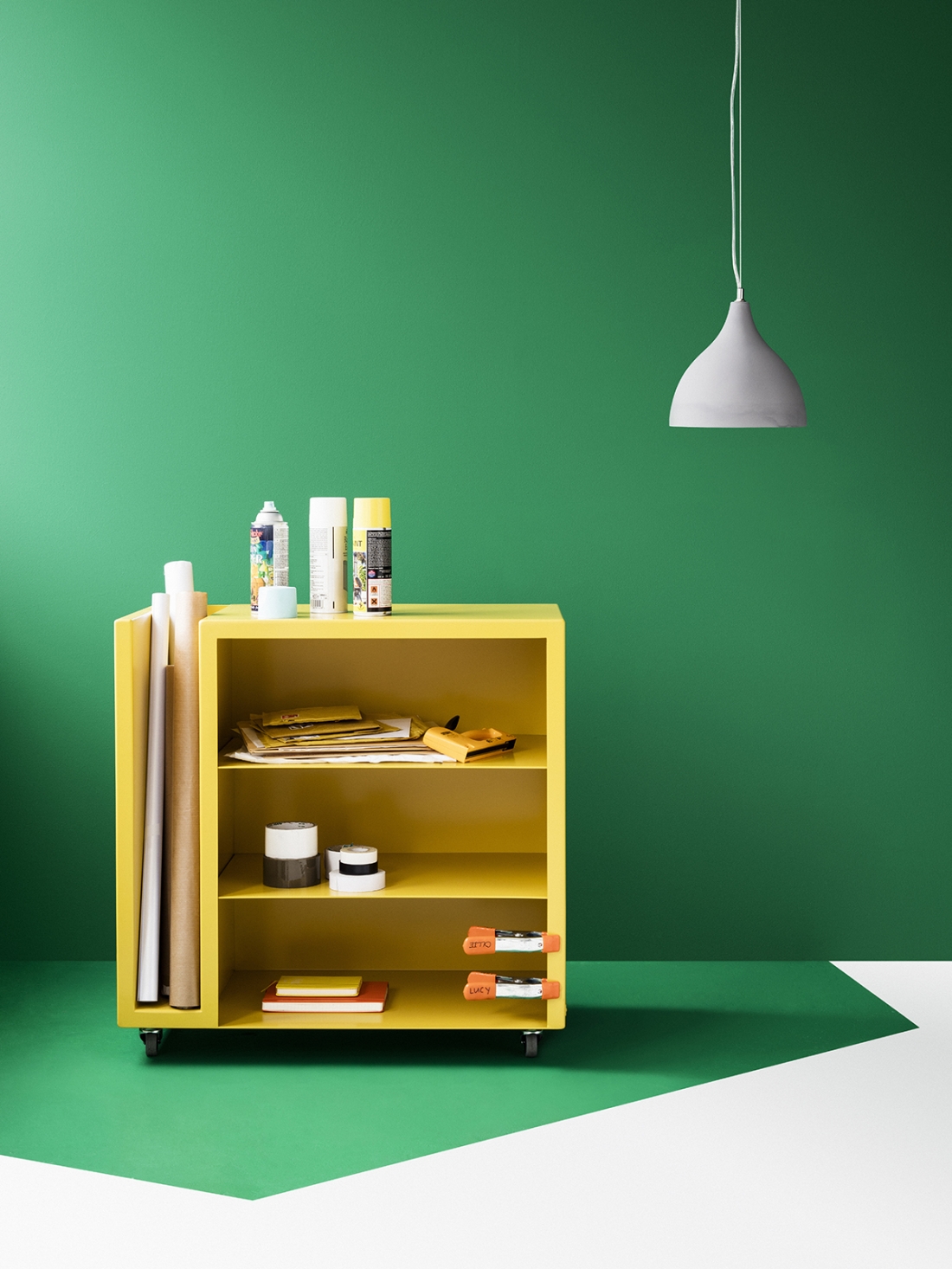 You launch new products every month – do you think it's ever possible to run out of ideas?
Ideas are never a problem. I am easily inspired by my everyday in London. For me, it's often the mundane things like finance and resource that I find challenging.
Despite your international reach, you're still a family-run business. Tell us more.
My business partner, engineer and husband has been with me from the start and I would have never had the success I have had, without him. Joe, my eldest son, is a chartered accountant and a whiz on business information processing. He is central to our financial stability.
Kris, my youngest son, was with the business in a general management capacity for about five years. He has now gone off to work with the world's largest commercial furniture manufacturer but I'm hoping he will come back one day!
What are you looking forward to? Do you have any particular ambitions or new plans on the horizon?
My business started out by supplying the high-end residential market however, due to the enquiries we received, we naturally moved over to the commercial market. We are planning to launch a residential range in the very near future, for consumers to buy direct. I am very excited about this!