Jon Humphreys & Atul Bansal of Sheila Bird on community, creativity and creating places with life & soul.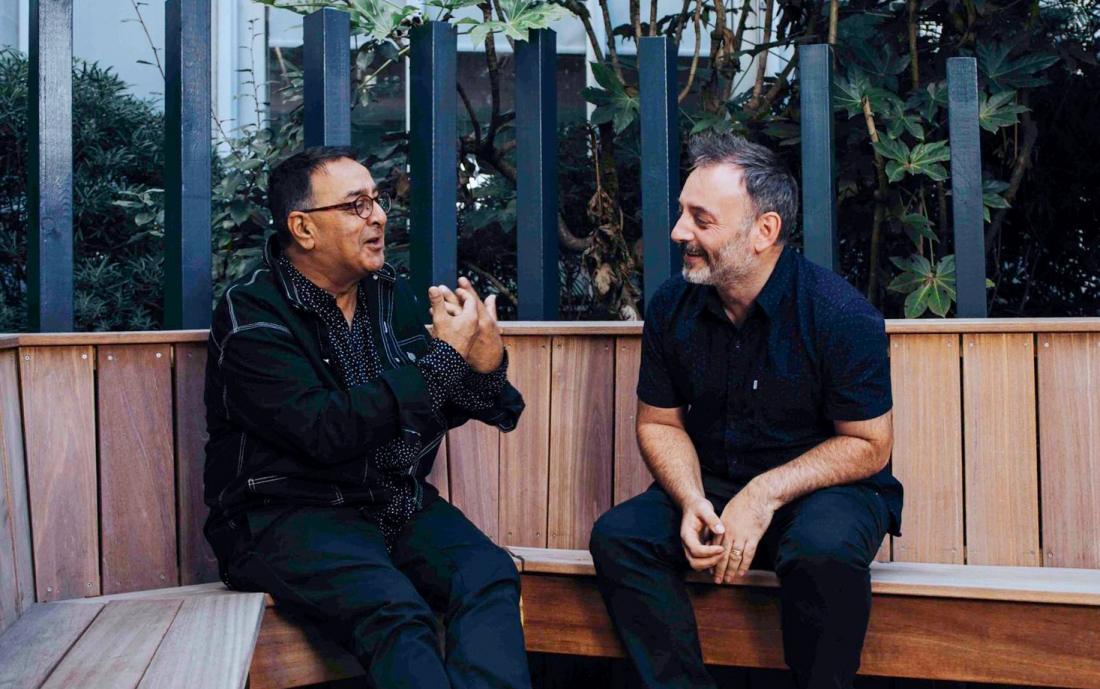 Since opening our first Studio in Manchester's NOMA, we've had our sights firmly set on interviewing our neighbour and community pillar, Sheila Bird Studio.
Simply buzzing with passion and creativity, co-owners Atul Bansal and Jon Humphreys are true masters of their craft.
Atul epitomises his motto, 'love what you do' and breathes life and love into every one of his projects. Known for his magnetic energy, his creativity and frank and honest approach, he understands the effects spaces have on people and their role in business success. With 35 years in the industry Atul's innovative approach stems from an understanding of how nurturing interaction in the design process empowers, supports creativity, productivity, culture and community.
Jon Humphreys joined Sheila Bird Studio in 2019 as co-owner and creative partner using his background in architecture, brand strategy, identity and activation to provide a holistic approach to place development. With over 25 years experience, he co-founded the award winning design agency The Neighbourhood working with a range of pioneering clients across the property and hospitality sectors. Jon's approach is rooted in multi-disciplinary collaboration and joined-up creative solutions.
Fresh from a recent award-win, we caught up with Jon to find out more about the Studio's infectious ethos and their take on the design sector as it currently stands.
Firstly, can you please introduce us to Sheila Bird?
"We combine architecture, interior design and brand development to breathe life and soul into places and give them a new story to tell. Our studio was co-founded over 30 years ago by my partner Atul Bansal and I joined just over 2 years ago as co-owner and creative partner.
"We are a small team of 5, and are slowly growing. We keep our team size tight by choice because it suits our culture and because we love to collaborate with a variety of different people from all creative disciplines to make interesting things happen; it keeps our outlook fresh. Our projects are equally diverse - from large scale to small and working with buildings both old and new."
Your aim is to create 'places with life and soul' - can you talk us through what that means?
"Spaces only become active with life, soul and character when the people they were designed for can interact and feel free to be themselves. So a lot of our time is spent thinking how best to achieve this, understanding people's personalities, habits, motives and the culture of organisations.
"Creating places with life and soul is often less about the elements normally associated with interior design - colour palettes, textures and furniture etc - of course they play a part but more important is removing barriers, both physical and psychological that stop people feeling free, productive and empowered. Some of our projects have even gone beyond the traditional remit of the designer and involved curating people to inhabit buildings so that new communities can form."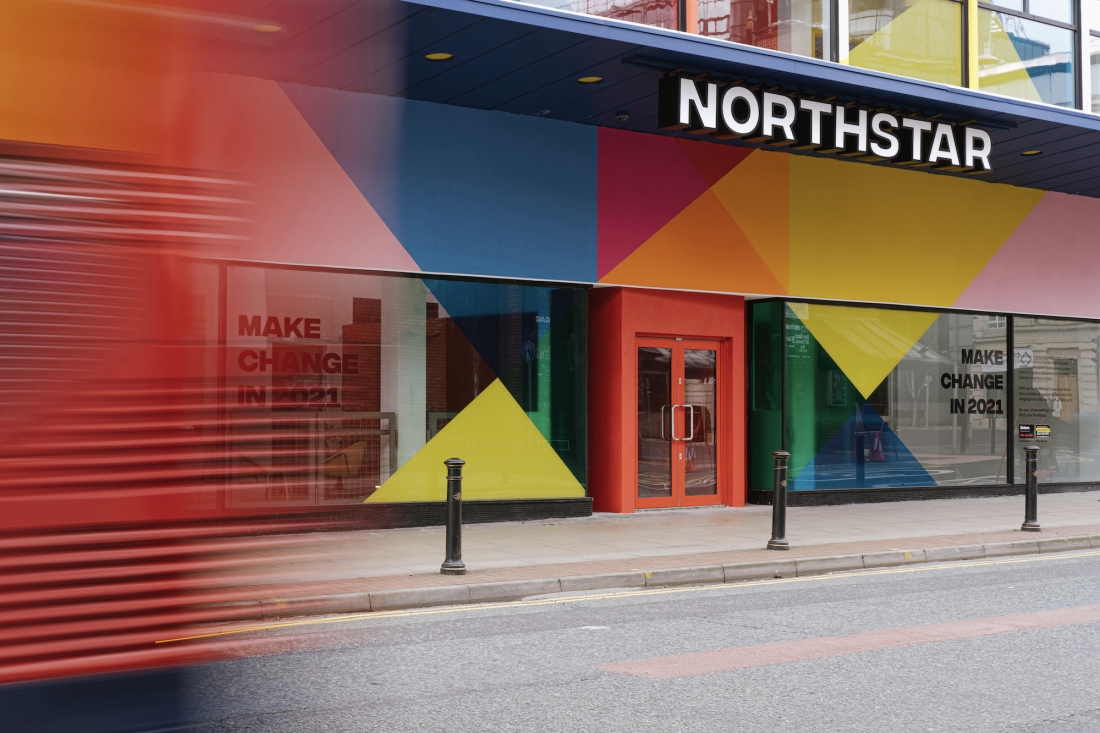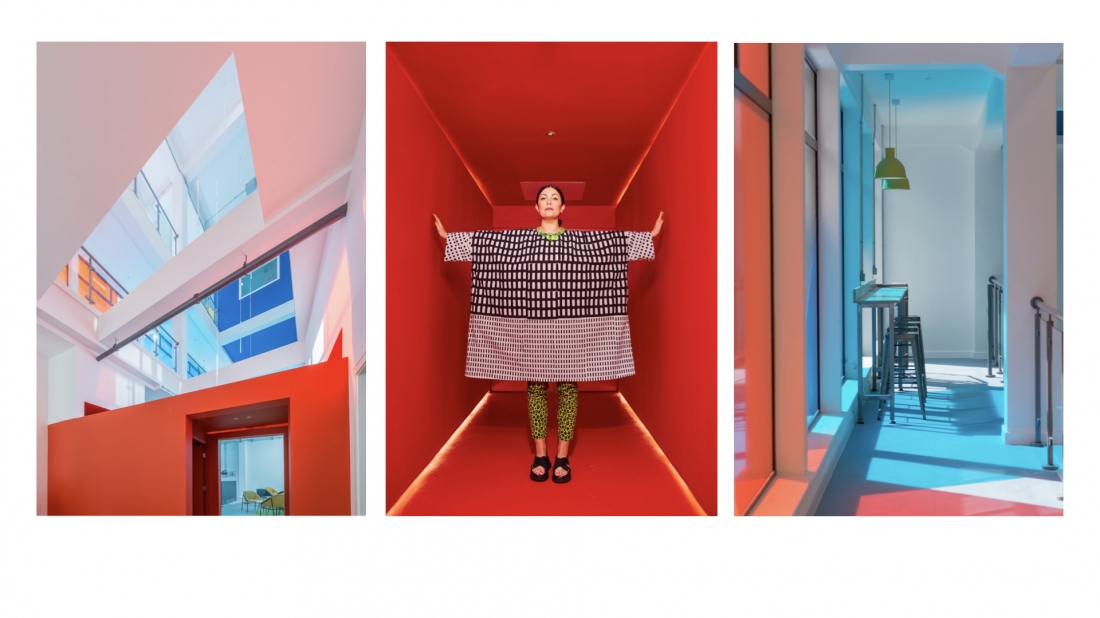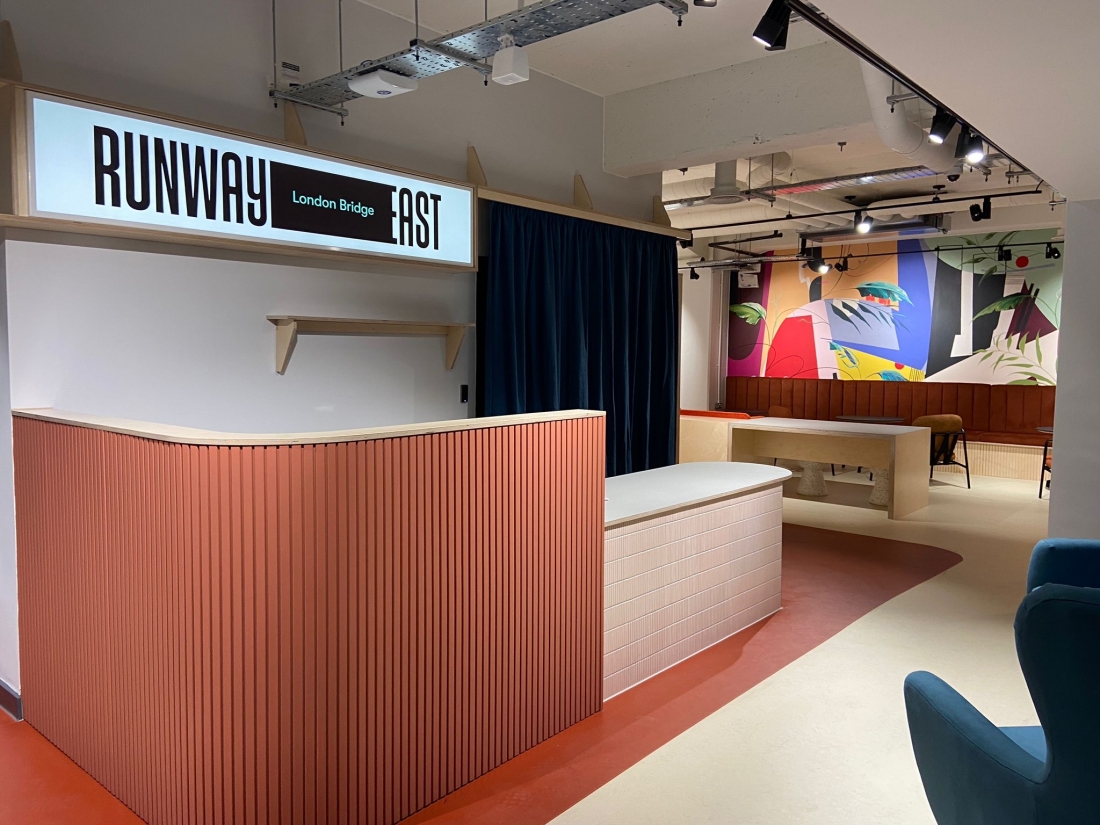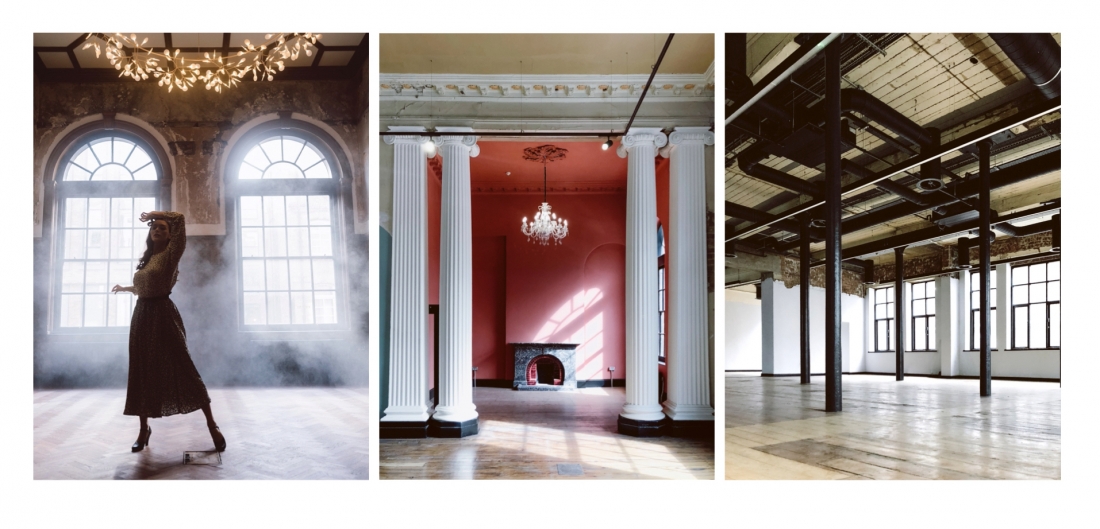 Since the start of the pandemic, we've seen an acceleration of the merging of our online and offline worlds. How is this having an impact on the work you do?
"Technology has become a great enabler and helped break down some of those barriers I mentioned. Without the need to feel tethered to the same desk, working in the same place every day, people now have personal choice and autonomy.
"So companies are rethinking the purpose of their spaces to enable more choice and create more engagement and interaction.
"The flipside of being footloose is that places to connect with others become even more important. We have been working with tech and creative companies who have long embraced this attitude, but the pandemic has accelerated this across more mainstream sectors."
As a result, is creating 'experience' more important than ever before?
"Absolutely. Although many people don't want to lose the freedoms that 'working from home' has created in their lives - it can also make people feel lonely and isolated. Belonging is part of the human condition and strong work cultures happen when people feel part of something bigger, feel valued and have the opportunity to learn and grow from people around them. Virtual working can't deliver this so spaces need to redefine their purpose to facilitate it.
"This is not always about throwing a bucketload of 'amenities' at spaces but it is about getting the basic foundations for creating strong culture right - and that is different for every organisation."
Is this the case for all sectors?
"Think about how far things have come - 5-10 years ago people were poring over the 'whacky' designs of Google offices across the world and comparing them to their own drab spaces. Now meeting pods, chill out spaces and collaboration areas are commonplace in more traditional and corporate sectors.
"But it's about content - not style. After all it's not just the creative, tech and media sectors that are undergoing rapid change in their industries, disruption is ubiquitous. Long may it continue."
You're based in Manchester - how would you describe the creative scene here?
"It's an inspiring place to be in because of the buzz of activity everywhere. The creative scene has been thriving for a number of years now and although you could say the city is maturing and attracting larger, more corporate companies as it grows, there is still an active underbelly of interesting people doing weird and wonderful things that continues to inspire."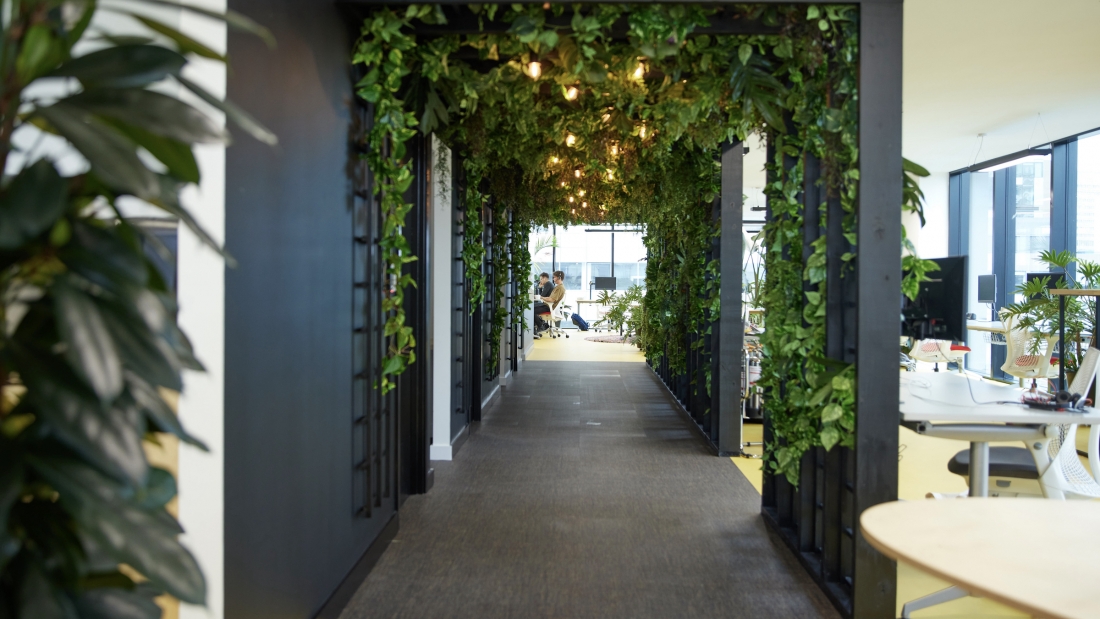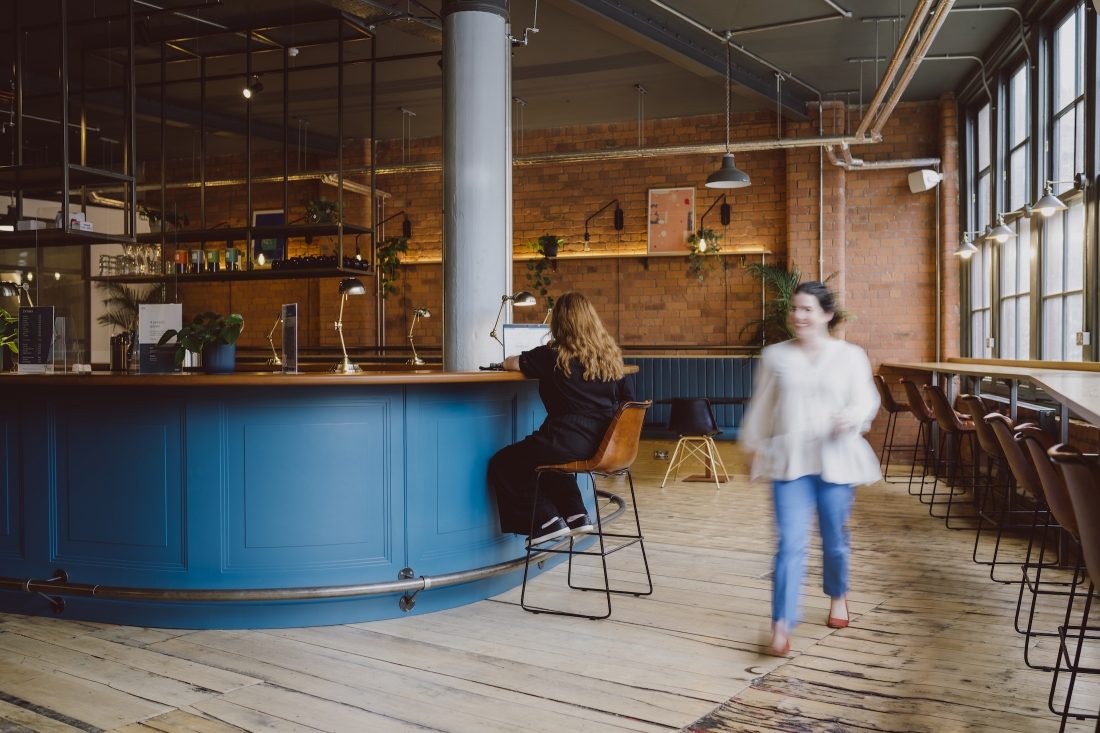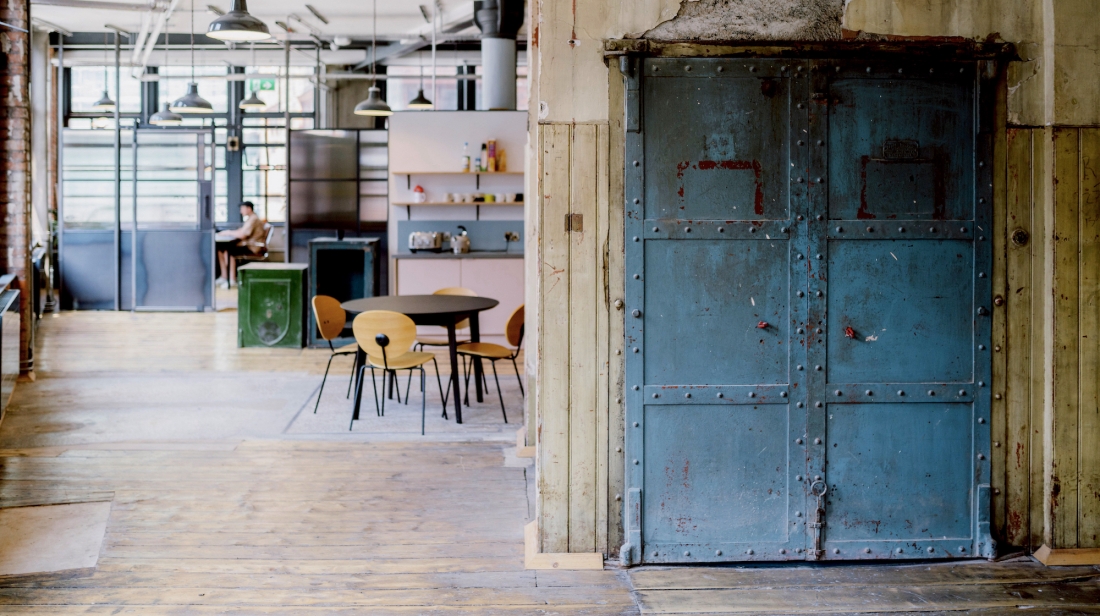 Community and culture seem to be at the heart of Sheila Bird - can you tell us how this weaves into your work?
"Without community and culture spaces don't have any life or soul - so understanding how these things form and strengthen informs all of our design decisions from the ground up.
"One of the principles we embrace is that of 'ownership' and engaging with the people who use the space throughout the process and that involves leaving preciousness and designer ego at the door.
It's a bit like the idea of 'desire lines', you know, when someone designs a path a certain way then there's an alternative path formed by foot traffic because people prefer that route for whatever reason - maybe because it's quick or more interesting. There's something to be learned from that.
"So if we go back to one of our designs and they've painted a wall a different colour or rejigged the furniture or put something up on the wall- we celebrate it. It means people feel empowered enough to shape the space to suit their needs and stamp their identity onto it. That's evolution - that's 'life and soul'."
Who or what inspires you?
"Above all the thing that inspires me most is meeting people who have the courage, passion and tenacity to put their heads above the parapet and follow their heart and put something new in the world.
"That can be anything from a starting a new business or a new hobby to creating something that didn't exist before. That sort of creativity is infectious. We are lucky that a lot of our clients have these characteristics so their drive and passion also fuels ours."
What are you working on currently?
"Student union space in Leeds, two co-working buildings in London, a workspace for a tech business in Jaipur, India, and reviving a hidden gem for the people of Manchester to enjoy."
And what's coming next?
"We will be going onsite with the hidden gem with a launch later in the year. A new place for people to hang out, eat, drink, learn, go and see a gig and more. We are very excited about it. Watch out for New Century!"