Karndean's Korlok Regent collection signifies next generation of rigid core flooring.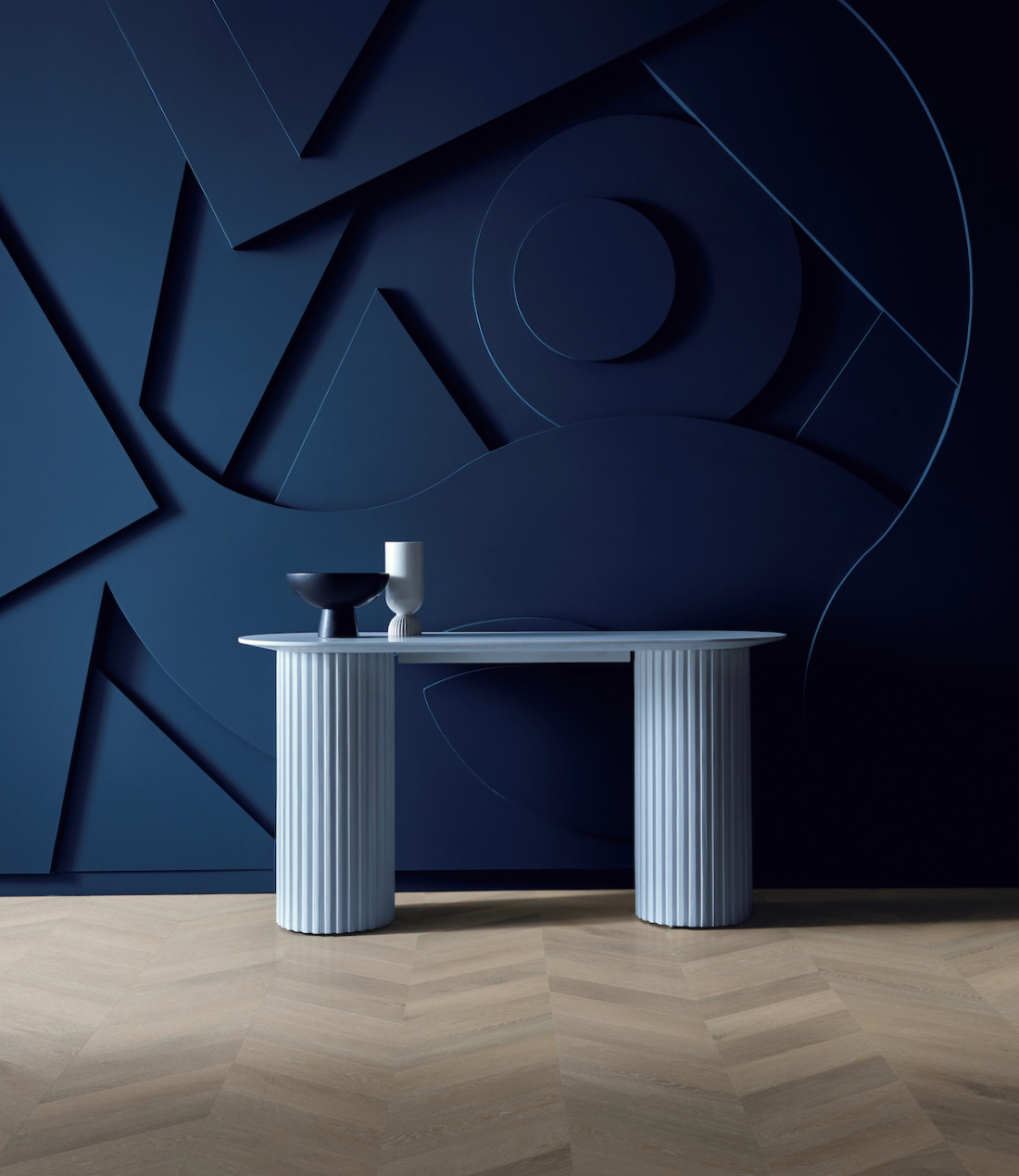 Karndean Designflooring has introduced its next generation of rigid core flooring for commercial spaces.
The new Korlok Regent collection combines all the natural beauty and textural detail of oak flooring with the latest cutting edge luxury vinyl tile (LVT) technology. Featuring a highly authentic wood grain emboss, this premium rigid core collection introduces the most realistic alternative to real wood or engineered wood on the market.
The collection of six decadent designs presents desirable neutral tones to suit contemporary interior trends, from cool greys and softly neutral beige tones to timeless warm chocolate browns. For the ultimate flexibility to create interest with a combination of laying patterns in a single colourway, each design is available in a choice of four formats: long plank, herringbone, chevron and large chevron.
Created for premium commercial settings, from high-end residential and hospitality to flagship retail and co-working spaces, the Korlok Regent collection takes rigid core flooring to the next level with the perfect combination of form and function.
Fleur Carson, managing director at Karndean Designflooring, said: "We're proud to be the trusted market leader in rigid core LVT, known for bringing innovative products to the market. As the commercial market demand for authenticity increases, we are pleased to respond with our latest evolution in rigid core flooring.
"The Korlok Regent collection not only offers an enhanced look and feel of a real wood floor but also unrivalled durability to reduce overall environmental impact with no adhesive required and long product life cycle. We have curated a collection of neutral oak designs which will provide architects and interior designers with outstanding versatility to create spectacular contemporary interiors that will wow. We can't wait to see the projects to come!"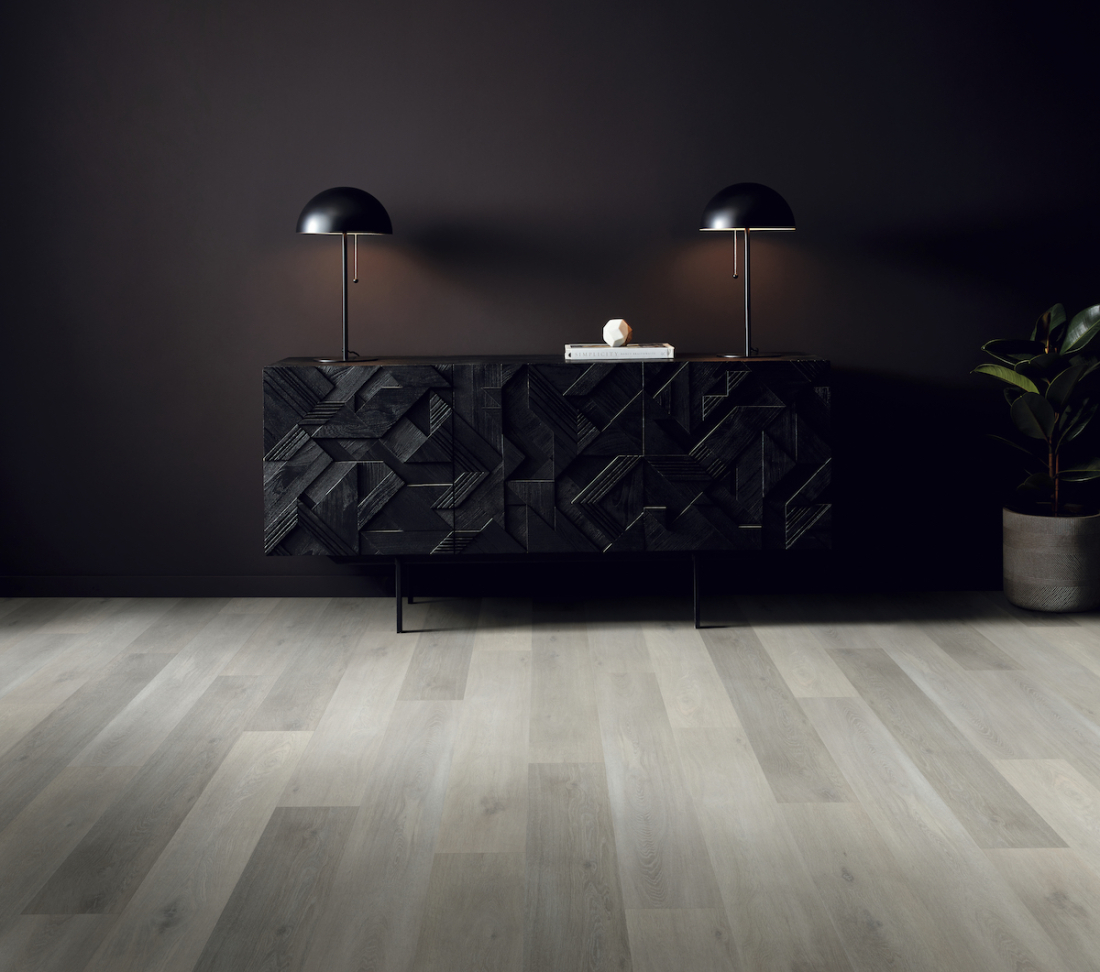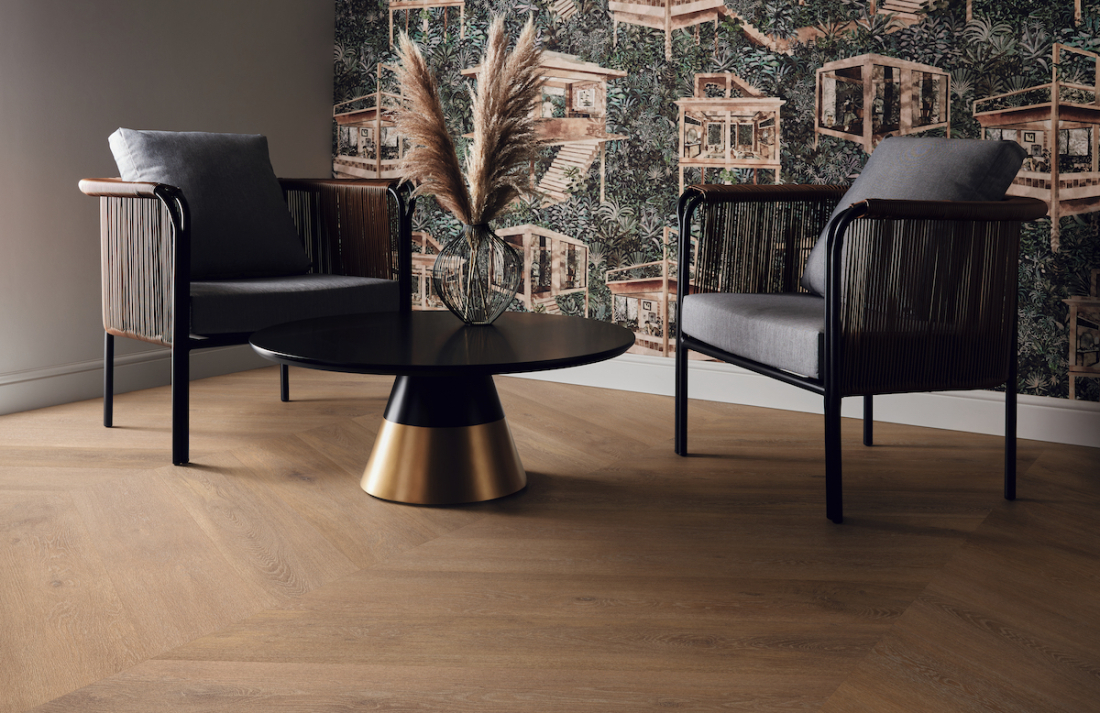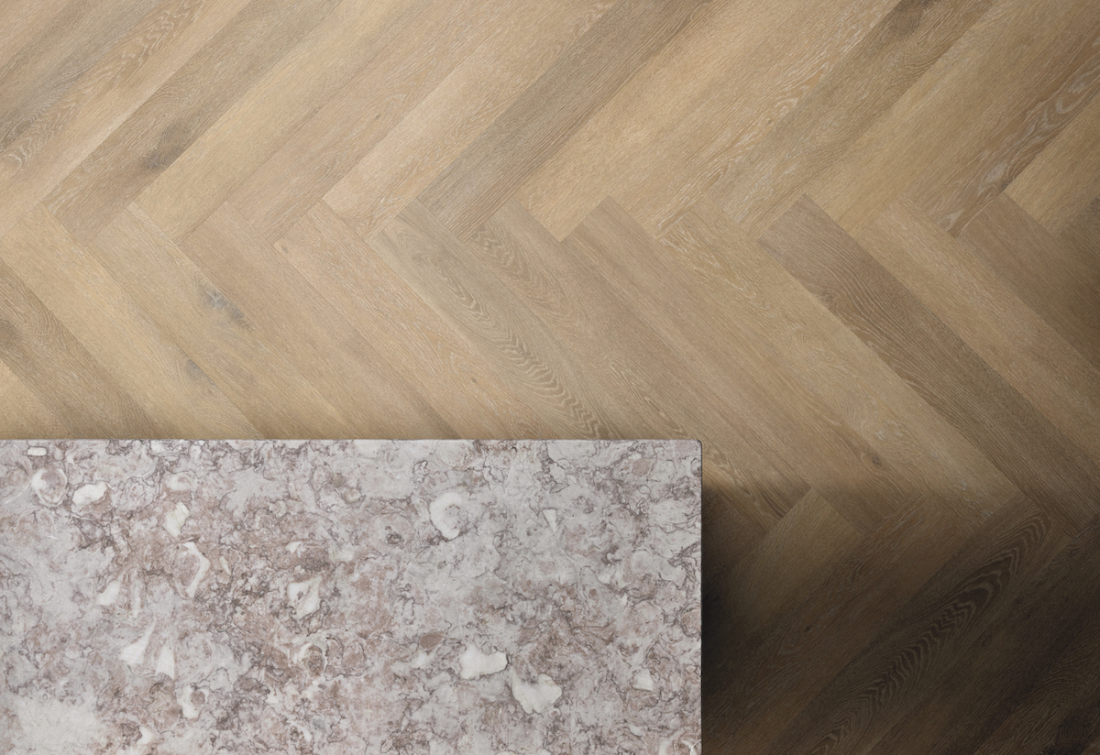 The Korlok Regent range includes six beautifully crafted oak designs in 24 style variations. With an exquisite wood grain emboss that replicates the intricate details of oak and accentuates its natural beauty, a subtle micro bevel and sturdy construction, Karndean's new premium rigid core collection enables designers to achieve an effortless transformation with a luxurious sense of wellbeing and tranquillity.
Named in honour of London's most iconic parks and gardens, which have delighted visitors for centuries with their inspirational serenity, this new collection is guaranteed to inject personality into any interior, from the calming cool greys and subtle pink hues of Stanmore Oak that will add textural depth to a monochrome interior, and the organic resimercial mood of Greenwich Oak with its softly neutral beige tones and blonde highlights, to the sophisticated earthy chocolate browns of Richmond Oak ideal for balancing bold colour palettes.
With a robust 8mm rigid core construction that's durable enough to cope with the most demanding situations, a convenient click-locking installation, and fully waterproof, hygienic surface that's easier to maintain than real wood, the Korlok Regent range boasts a winning combination of stunning finishes and outstanding whole lifetime value.
The new collection offers more than just authentic palettes with a 0.55 wear layer and EN33 classification for commercial heavy specification. Its enhanced acoustics also supports a tranquil and calm environment by reducing sound transfer to rooms below by 17dB.
For more information about the Korlok Regent collection, visit karndean.com/korlokregent.