Future Icons to curate The Collectors Lounge at London Art Fair 2019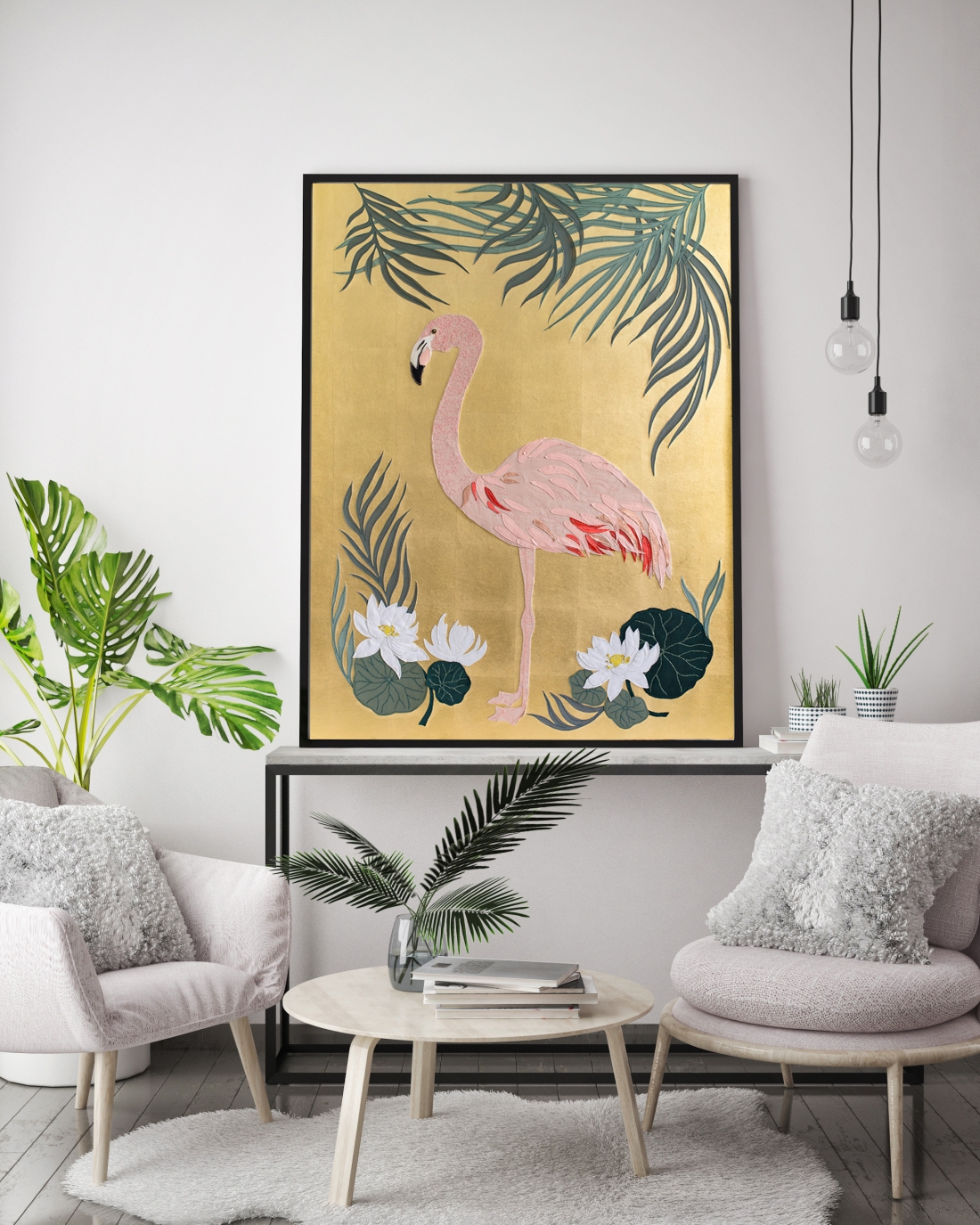 Future Icons returns to the London Art Fair as curator of the VIP Collectors Lounge. Showcasing collections of textile wall art, ceramics and lighting, the curation is complimented with furnishing by Case Furniture.
Following a recent move to London, the award-winning Barnaby Goode launches his MA collection at the 31st edition of the Fair. Driven by process and materials, Barnaby is currently developing new collections due for release in A/W 2019.
Meanwhile, Claire Coles designs and handcrafts some of the finest handmade couture wallpaper and appliqué artworks on the market today. Her collections have led her to collaborate with leading luxury brands such as Perrier Jouet, Missoni, Liberty, Paul Smith, the V&A shop to name a few. Alongside these commissions, Claire's wallpaper has been acquired by the Geffrye Museum for their permanent collection.
A self-taught weaver with a background in Fine Art, Christabel Balfour has attracted a strong UK following for her handwoven rugs and wall hangings. From showcasing her collections at the Courtauld Institute at Somerset House to accepting a residency at the Barbican, Christabel's works have been celebrated worldwide.
Born in Japan and educated in the UK, Ikuko Iwamoto has won countless awards for her distinctive studio pottery collections. Ikuko collections of service wear and framed sculpture collections have led her to showcase her work across the world including the prestigious Royal Academy Summer Show. Notable press includes The Telegraph, The Evening Standard and Elle Decoration SA.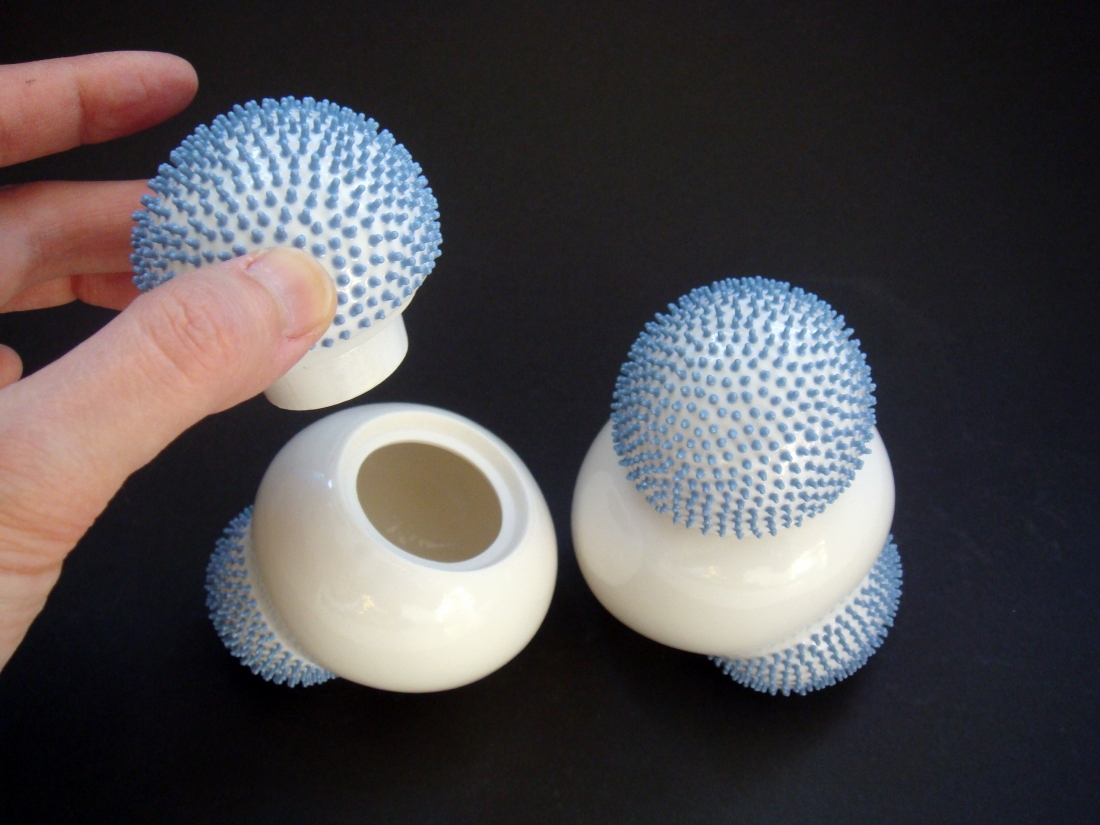 Specialising in wheel-thrown ceramics, multi-award-winning Jo Davies has produced and shown collections through world-renowned institutions including the National Portrait Gallery, Yorkshire Sculpture Park to the Somerset House. Represented across UK galleries and retailers, Jo also stocks internationally in South Korea and the USA.
Louis Jobst, winner of the 2017 Elle Decoration British Award Design Award for Accessories, presents collections of elegant lighting and furniture. His designs draw influence from his education and professional background in architecture and sculpture fabrication, specifically focusing on material, form and function.
A fine artist working with the medium of porcelain and textiles, Remy Dubibe's installations and artworks focus on memories, fragility and deterioration. Remy's installations have caught the attention of multiple European art awards, having been shortlisted and showcased in Latvia and The Netherlands this year alone.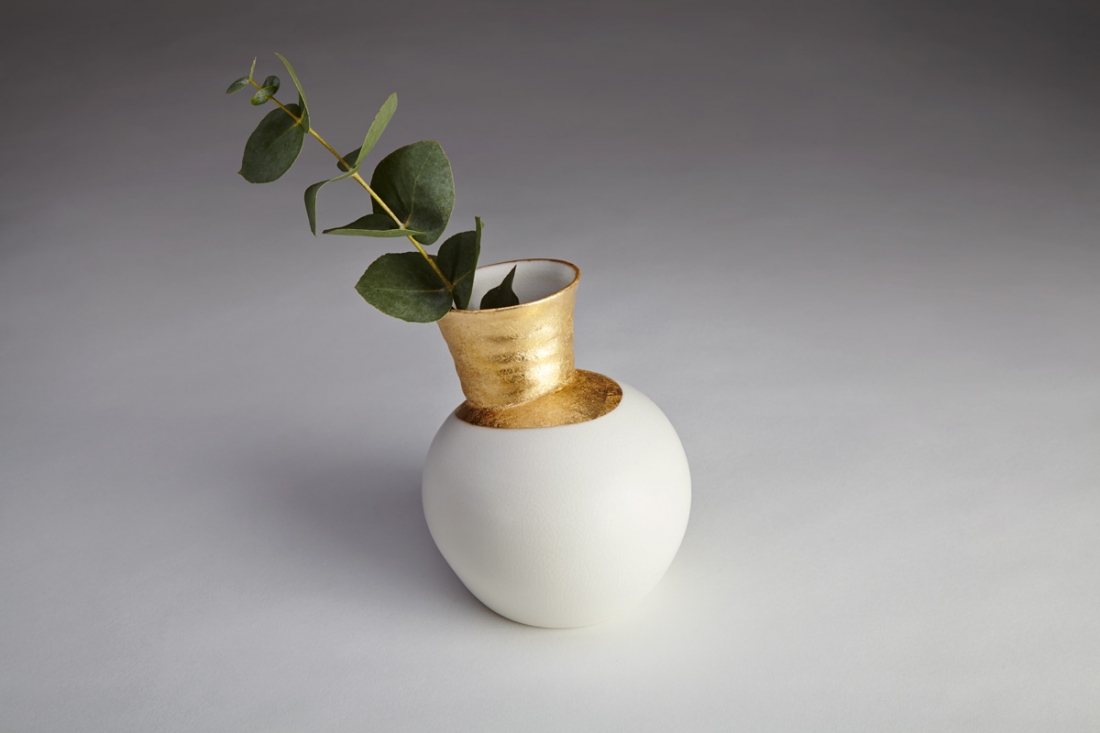 Finalist of the 2018 Loewe Craft Prize, Richard McVetis is one of the leading contemporary hand embroidery artists in the UK today. His minimalist work is an endless exploration, not just of form but of the reclamation and potential of process and repetition within stitch.
Defied by the artful marriage of hand-carved ceramics and blown glass, Vezzini & Chen produce some the most exciting lighting and home accessories in the UK at the moment. Vezzini & Chen's award-winning practice has previously been invited to showcase collections at The Design Museum, Collect at Saatchi, Design Days Dubai and Milan Design Week.
Future Icons represents and nurtures a select collection of design and craft led brands that produce the finest home accessories, furniture, jewellery, fashion accessories, art work and objet d'art internationally. To find out more, visit www.futureicons.co.uk.