Maker in residence - Glasgow: Soorin Shin, Wobbly Digital.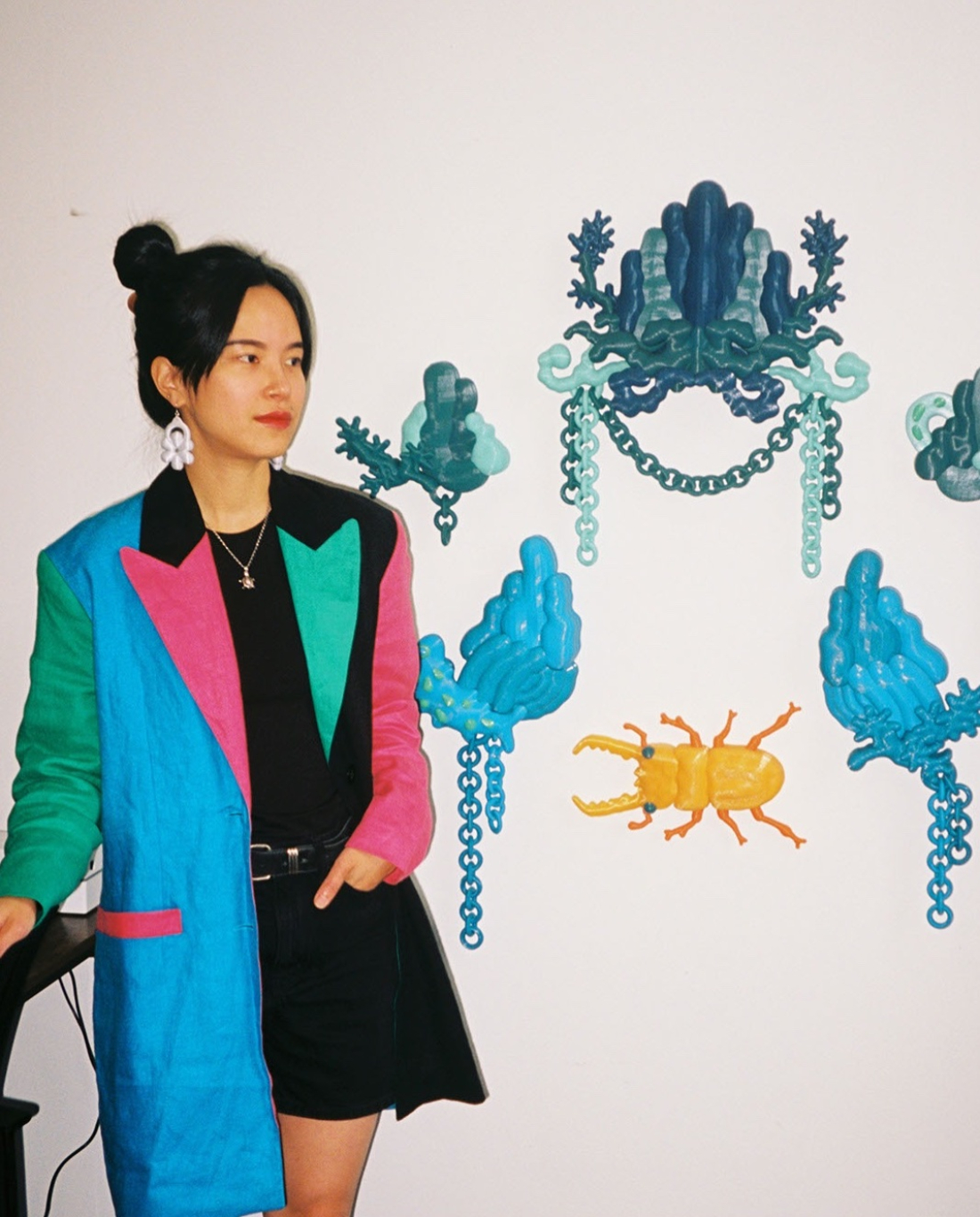 Soorin Shin is a visual artist & designer, working in 3D printing, new media and installation art. We are extremely excited to introduce her as the first Maker In Residence to exhibit at Material Source Studio Scotland.
Prior to obtaining a Bachelor of Fine Arts (Hons) from the Glasgow School of Art in 2020, she studied design at the Design Academy Eindhoven and media design at the Dongduk Women's University, South Korea. Now based in Glasgow, Soorin founded Wobbly Digital in 2021, a 3D printing & digital studio bringing art and design together in one place.
Fusing organic form with a contemporary tech twist, Wobbly Digital takes inspiration from raw elements such as intertwining roots, spiky horns and smooth pebbles. Opposing the cold and sharp edged-digital stereotype, Soorin's works embrace their curvy, voluptuous and wonky bodies, exploring the ambiguous border between the digital and the physical worlds, and interrogating the relationship between technology and nature.
Wobbly Digital is also driven by an eco-feminist motivation, which has seen the progressive introduction of more recycled plastic materials into the work. Through her practice, Soorin seeks to encourage the creative field to become a more environmentally conscious space, one 3D printed product or artwork at a time. Find out more about Soorin's unique practice below. And visit us on Glasgow's West George Street to see the exhibit for yourself.
How did you get started in design?
"For me, it's a difficult question because I have been an artist and a designer at the same time, and I cannot draw a line between where it started, and which one came first or later. What I can answer quite confidently, though, is why design attracts me. I believe design is a visual nourishment in daily life that is meant to be used, touched and physically experienced. Also the idea of creating products entertains my creativity - there is a shared understanding in society as to how a product is supposed to be handled. For instance, a chair is to sit on, a mirror is used to look at ourselves in, and a vase is to hold flowers."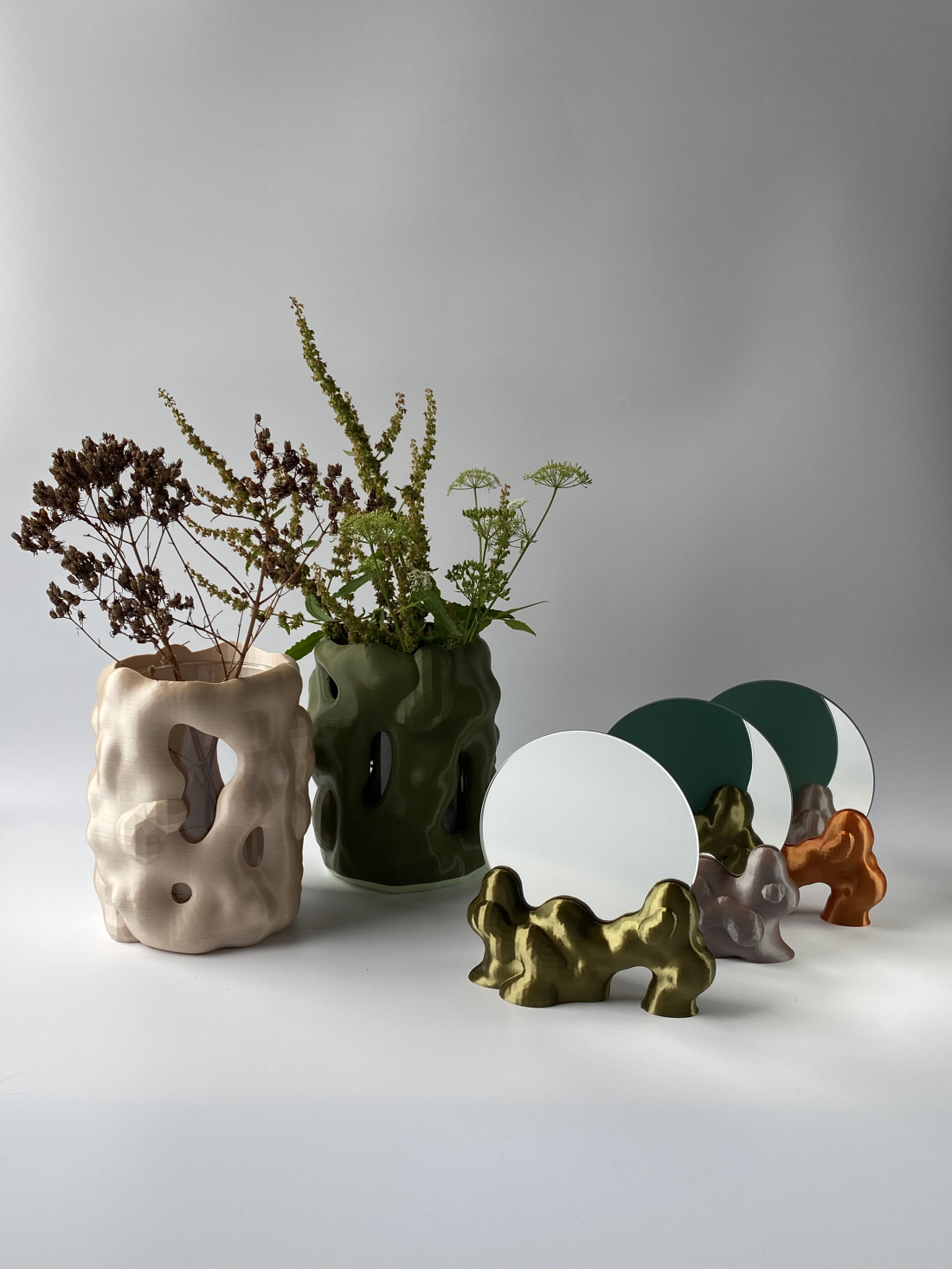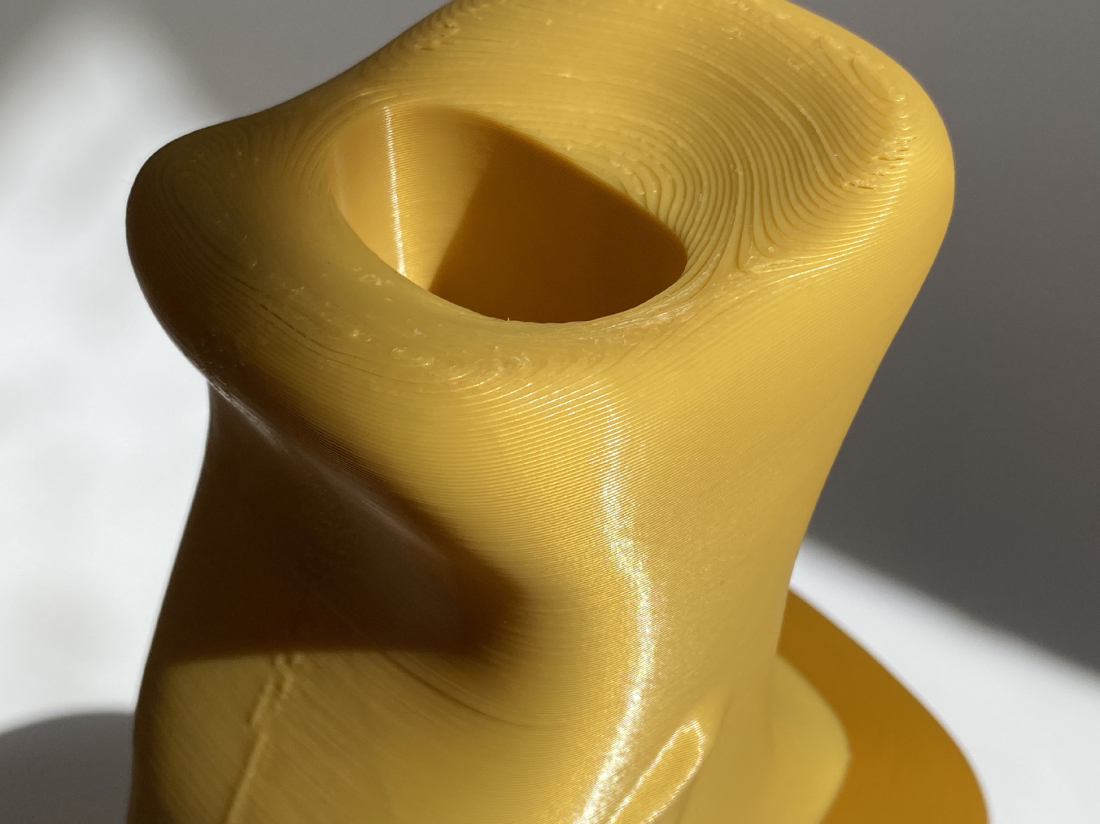 Can you briefly explain your making process?
"I make sketches whenever new ideas or shapes come to my mind. Later I re-visit them and transfer into 3D modelling software. When I am doing so, I try to create something that makes me feel happy, playful and joyful, which ends up in wonky organic form.
"When the 3D model is ready, I start the process to bring this digital creature to life! Going through my 3D printing filaments, I decide on the textures and colours of the final piece. After generating a 3D printing file, I hit the start button and the magic happens. Of course there will be post production labour in due course but let's not talk about that as it takes away the magic!"
How important is material research and sourcing to your end product?
"Since I am deeply involved in material research to find the most sustainable materials for my work, material research and sourcing is fundamental to my practice. Driven by my eco-feminist motivation, I have progressively introduced more recycled plastic materials. All my products and artworks are made of plant-based bioplastics and/or recycled plastics. The sculptures that I am showing as Maker in Residence, 'Mountains' and 'the Moon and the Toad' from 'Irworobongdo Project' are completely made of recycled plastics alongside a few others. I encourage the creative field to become a more environmentally conscious space, one 3D printed product or artwork at a time."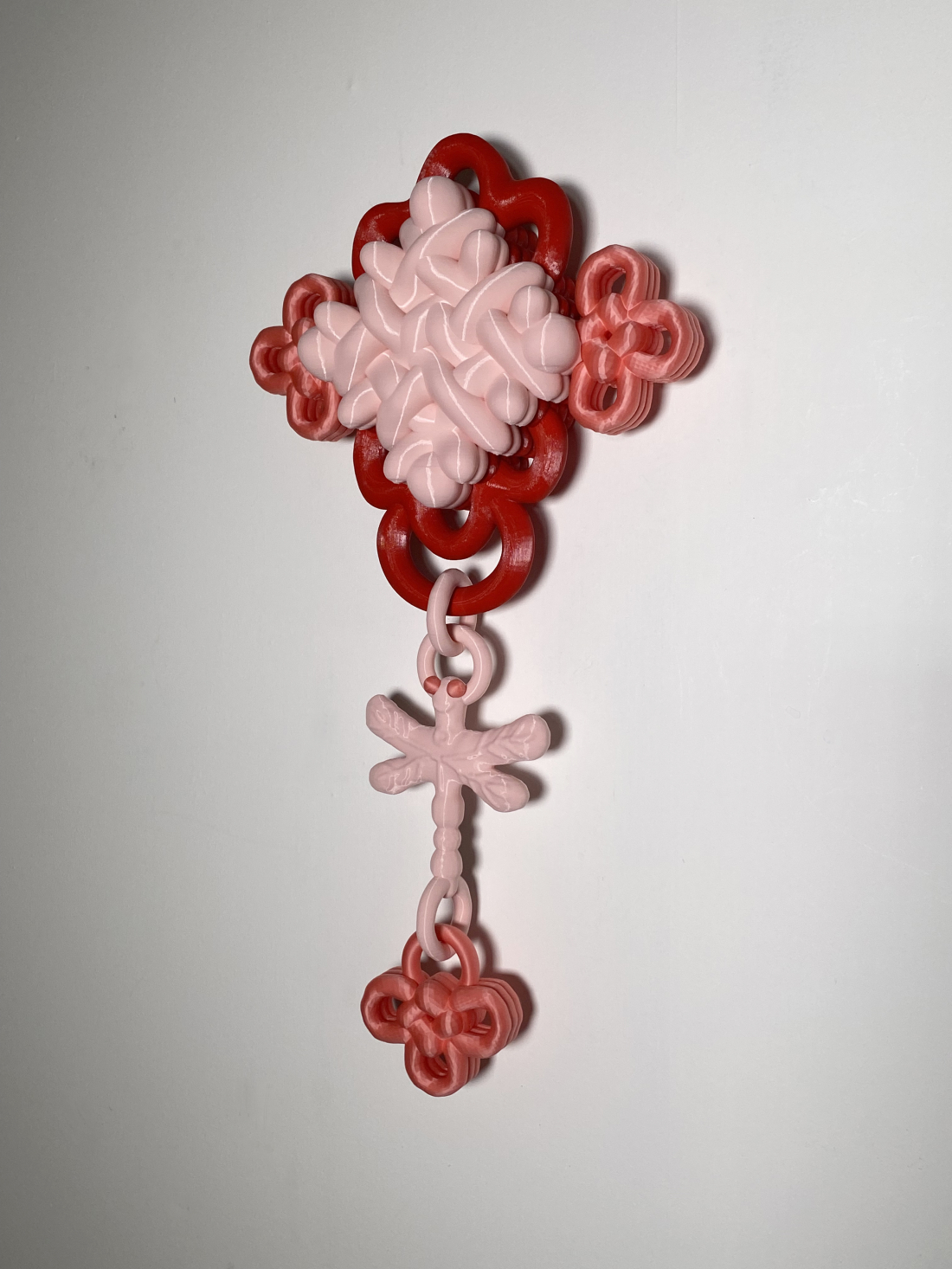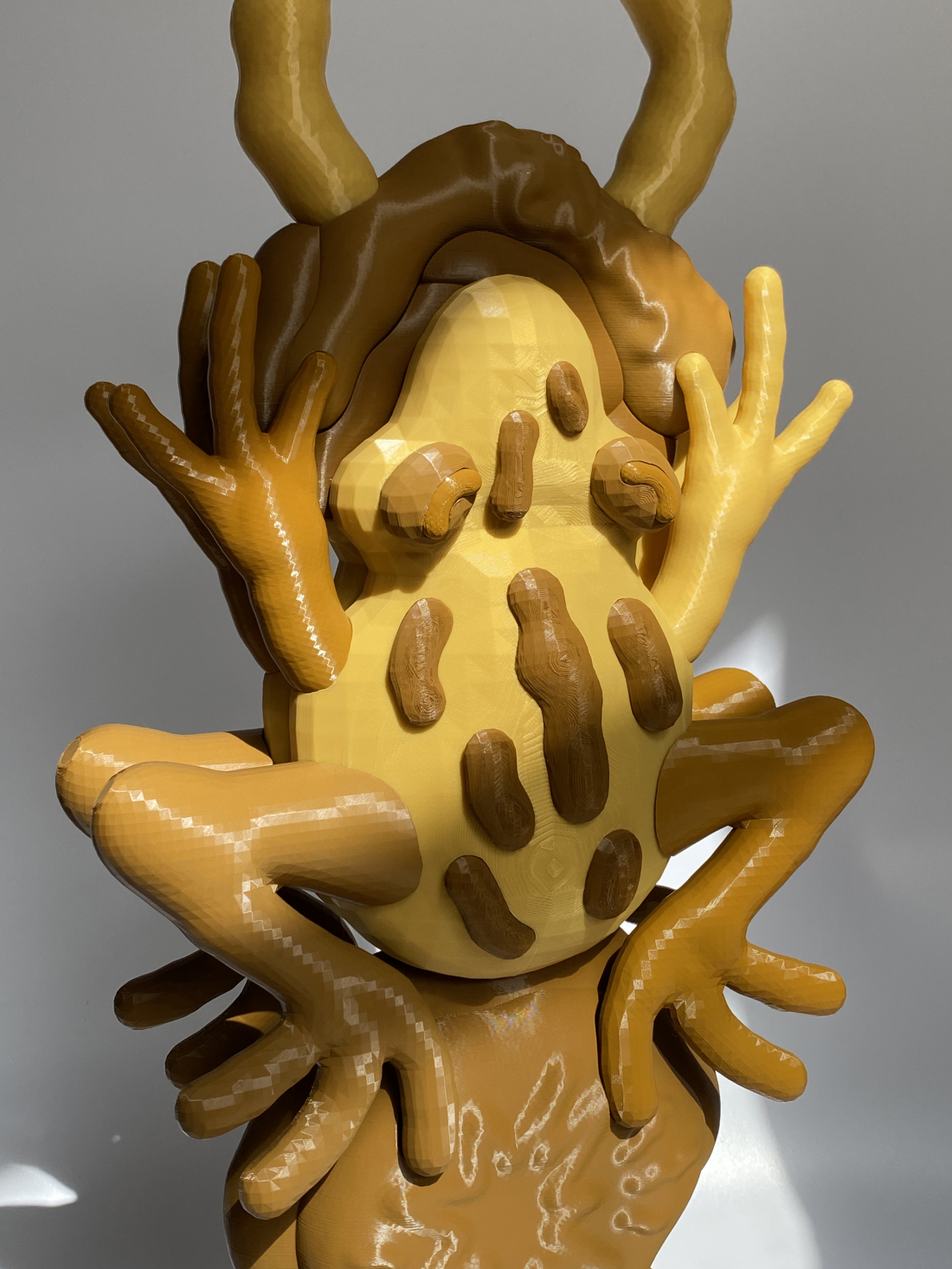 How would you describe Glasgow's creative scene?
"I think Glasgow's creative scene is very open-minded. Considering that my 3D printing practice is still very new compared to other long standing practices, the reaction I get is one of genuinely curiosity, with people open to this new experiment. Testament to Glasgow, this doesn't just extend to the creative scene - I have found that people in Glasgow are very encouraging and unbiased to creativity!"
What does it mean to be the first maker in residence at our Scotland Studio?
"I feel great and grateful! I think it's amazing that Material Source found me, an early career emerging designer/artist and provided me with a space to present my work to a wider public. I think that shows Material Source's pioneering and unprejudiced approach to the creative field and new materiality. And as I answered in the previous question, I believe this ethos goes really well with Glasgow's creative scene."
What are you working on next?
"My next exhibition will be at The Grit and The Glamour by Bard, a shop and gallery in Leith, Edinburgh this November. I will be showing new wall-mounted pieces using my Norigae shapes. It will be contemporary sculptures inspired by Korean traditional women's accessory, Norigae, presented in a somewhat organic form through digital process.
"I am currently part of the designer's development programme spearheaded by Local Heroes where I will investigate the idea of 'accidentally functional art' developing a series of lightings. I will be experimenting with translucent recycled plastic 3D printing materials to form light shades as well as introducing another material to my design practice, crafted metal. Eventually, based on this experience, I want to mix more materials such as wood, fabric and ceramics with my 3D printed work, exploring the materiality within my creative practice."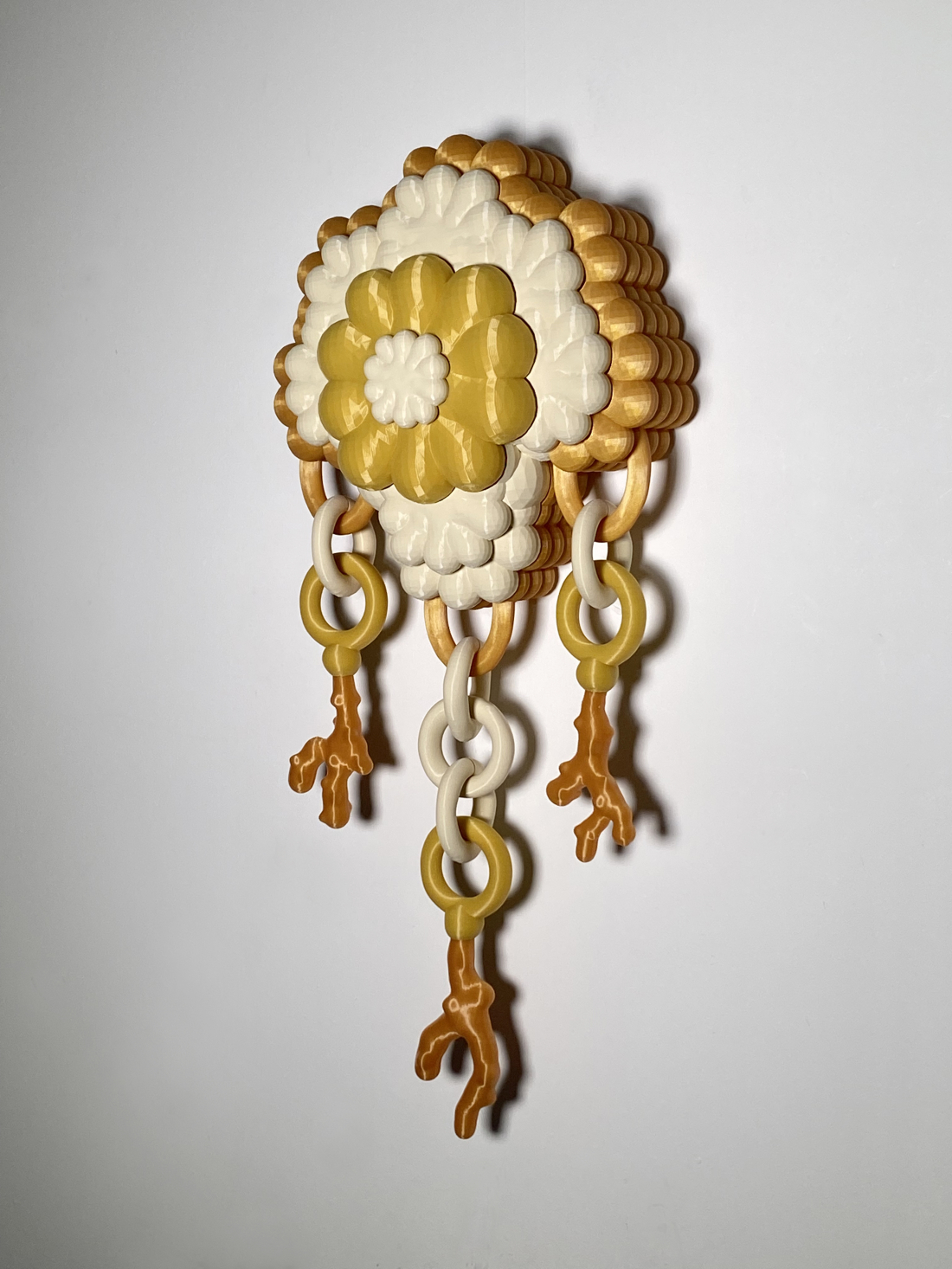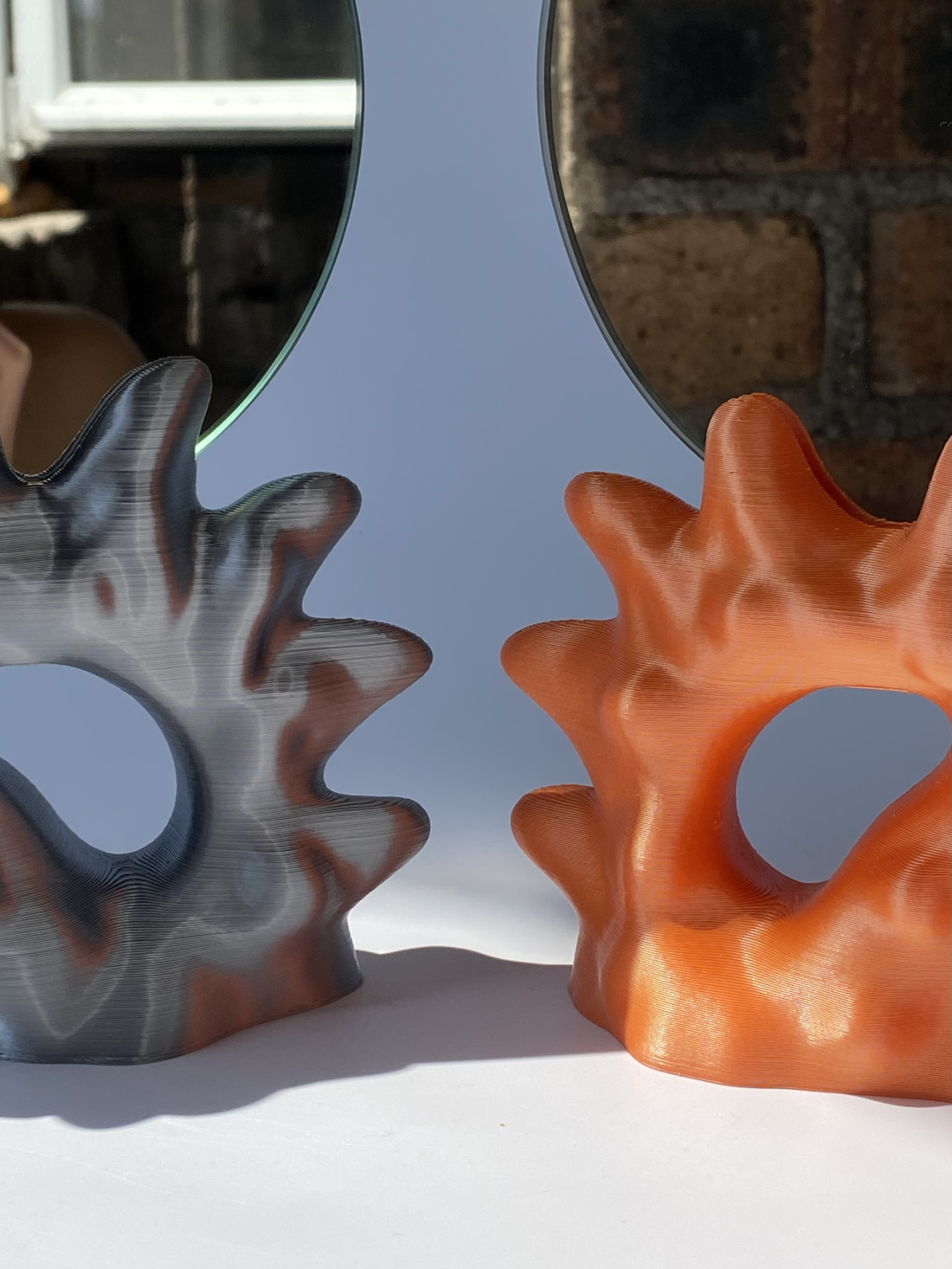 To see Soorin's work in-situ, pop into our Glasgow Studio.