Maker in residence - Manchester: Freyja Dorren, Anatomy of a City.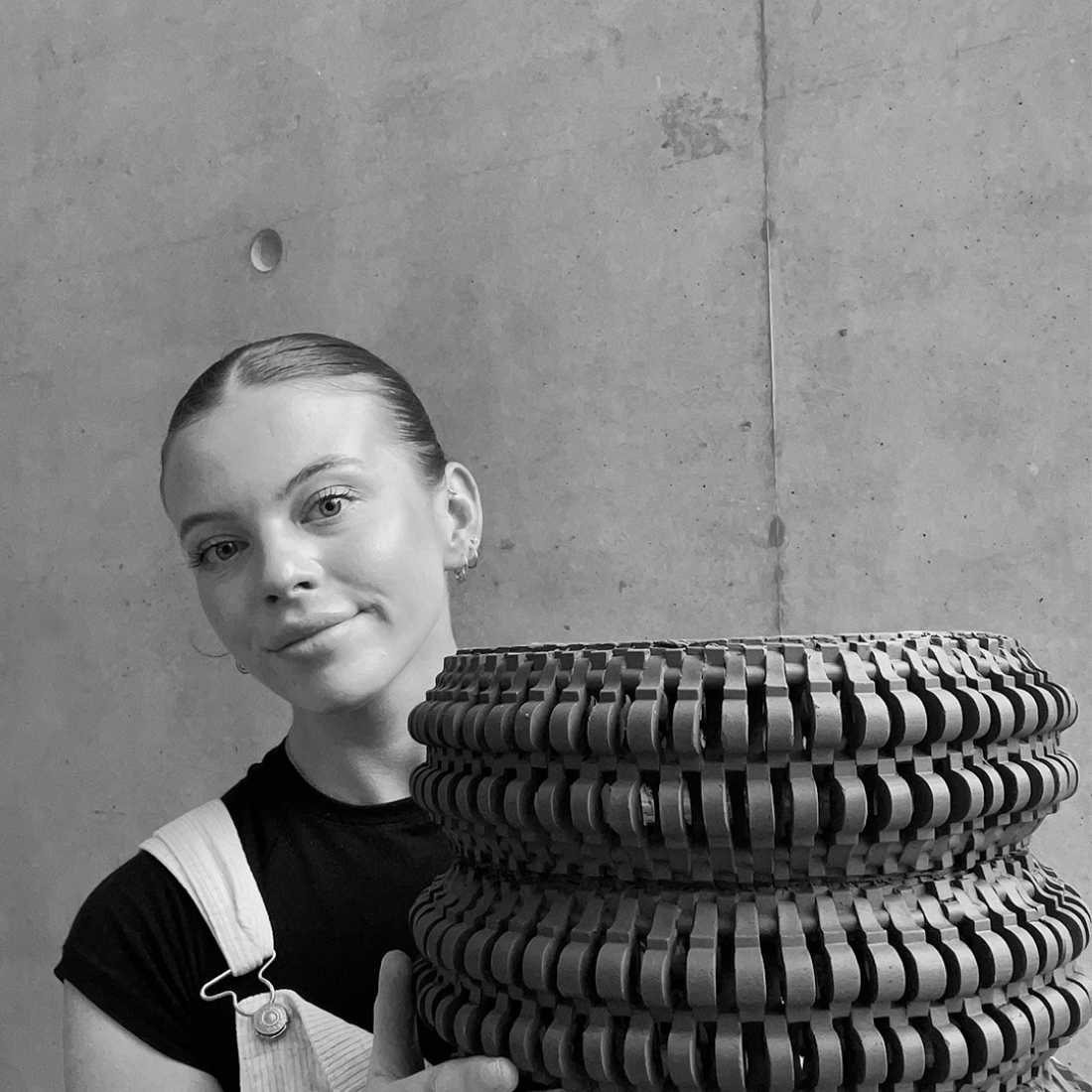 Edinburgh-born, London-based textile designer, Freyja Dorren, studied Textile Print Design at Central Saint Martins, before working for designers such as Zandra Rhodes. We're thrilled to introduce her as the latest Maker In Residence at our Manchester Studio.
For her project, Anatomy of a City, Freyja uses the concept of the 'ever-evolving' city as her base, questioning how we pay homage to what has come before, when technology has fuelled a period of rapid design development.
Considering classical design elements, Freyja takes inspiration from cities, immersing herself in the rich history and observing the natural diversity of a cityscape, while looking at the juxtaposition between old historic buildings and contemporary architecture.
Through visual storytelling, Freyja highlights the parts of the city that may go unnoticed. Each piece she has created is influenced by interior detailing, derived from historic landmarks in London. Her textile print background enables her to transform tactile surfaces into unique interwoven works. Find out more about Freyja's work below. And pop into 1 Federation Street, Manchester, to see it for yourself.
How did you get started in design?
"I believe design was always the pathway for me. At an early age, I was heavily influenced by the creative choices and activities I did with my mum always sitting at the kitchen table together crafting and making bits and pieces to spread across our house at any opportunity. It's activities such as this I think led to forming that creative spirit and drive within me.
"Moving forward from craft I began to consider concepts and thought out design with my initial leading pathway into this explored at Central Saint Martins where I completed my Bachelors in Textile Design specialising in print. I always loved print, colour and pattern and wanted to explore this through a different medium which led to me completing my Masters Degree within Ceramics & Glass at the Royal College of Art."
Can you briefly explain your making process?
"My making process mainly revolves around using the tool of extrusion. To do so I laser cut profile shapes deriving from assortments of skirting panels and door detailing within traditional buildings around London, specifically from the Georgian and Wren periods.
"Each long extrusion is then cut into equal pieces to be reattached and built around a plaster former. The shapes of the sculptures themselves, given by the plaster formers are inspired by the Lloyds Building located in London, designed by Richard Rogers, using the shape of the exterior ducting to fuse both interior traditional aspects with contemporary high-tech exterior design."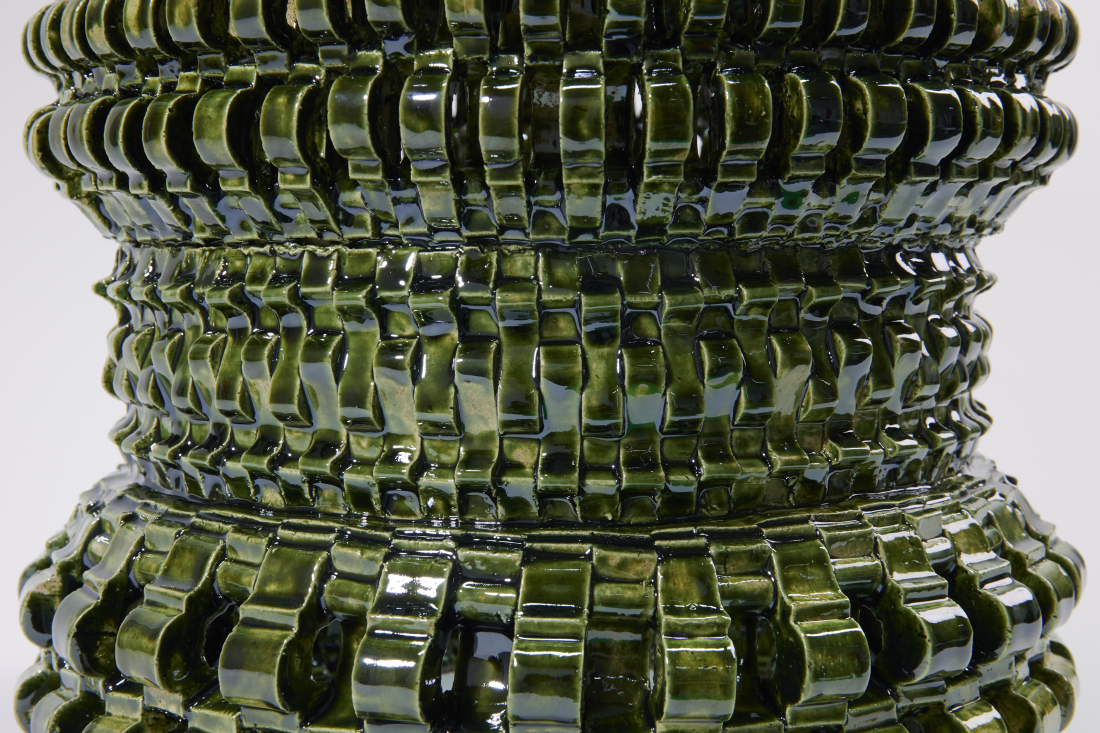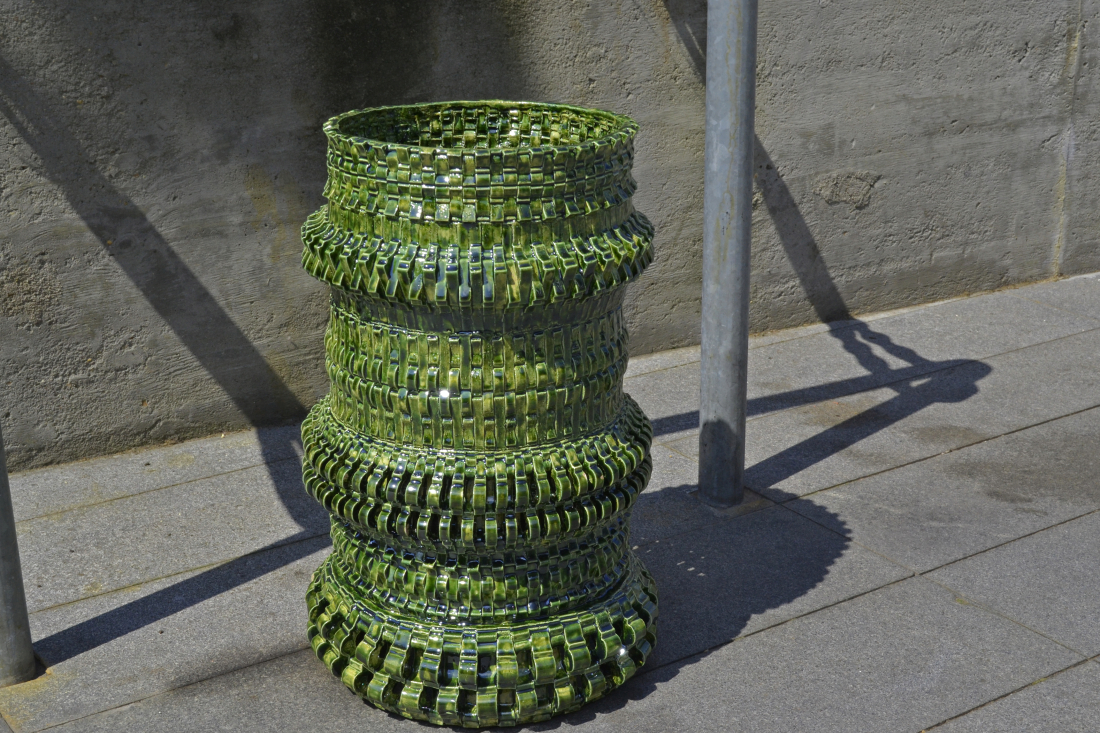 How important is material research and sourcing to your end product?
"Material research and development play a large part within my practise - I'm consistently testing, rethinking and working through the design process. Within ceramic practise, it is important to consider how well your material choices reflect your concept and what you would like your pieces to communicate.
"For me, this meant researching colour, glaze finishes and clay bodies. Each glaze was considered to translate a different aspect of the city from the traditional green coloured pub tiles to the matt rough texture of concrete walls and pavements.
"This research and testing provided me with the grounds to create a curated and thought-through collection of sculptural pieces, which can each stand alone but also each tell their own story within a group display."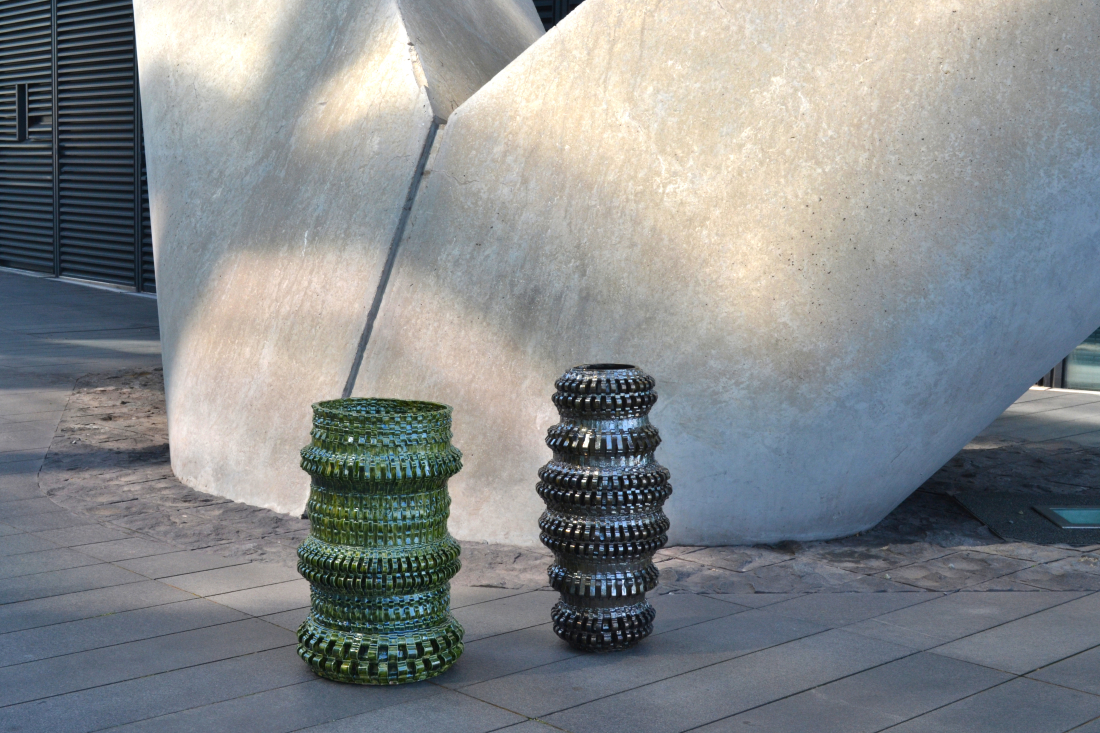 How would you describe London's creative scene?
"London's creative scene is lively and intriguing with the opportunities within the city being endless. Alongside this, being immersed in a city that is home to varying cultures, art galleries and the latest exhibitions, mostly on your doorstep means it serves as a fantastic city that can feed projects and creativity whilst also being home to a wide range of artistic disciplines.
"From creative arts to visual and performing, fashion and textile design, there is a home for it all. Innovation and new exciting projects from graduates or professional artists/designers never ends and will always keep you inspired and reflecting on your own practise. I believe London is a great hub of creativity and one that can offer great opportunities, whether you look for them or they come to you."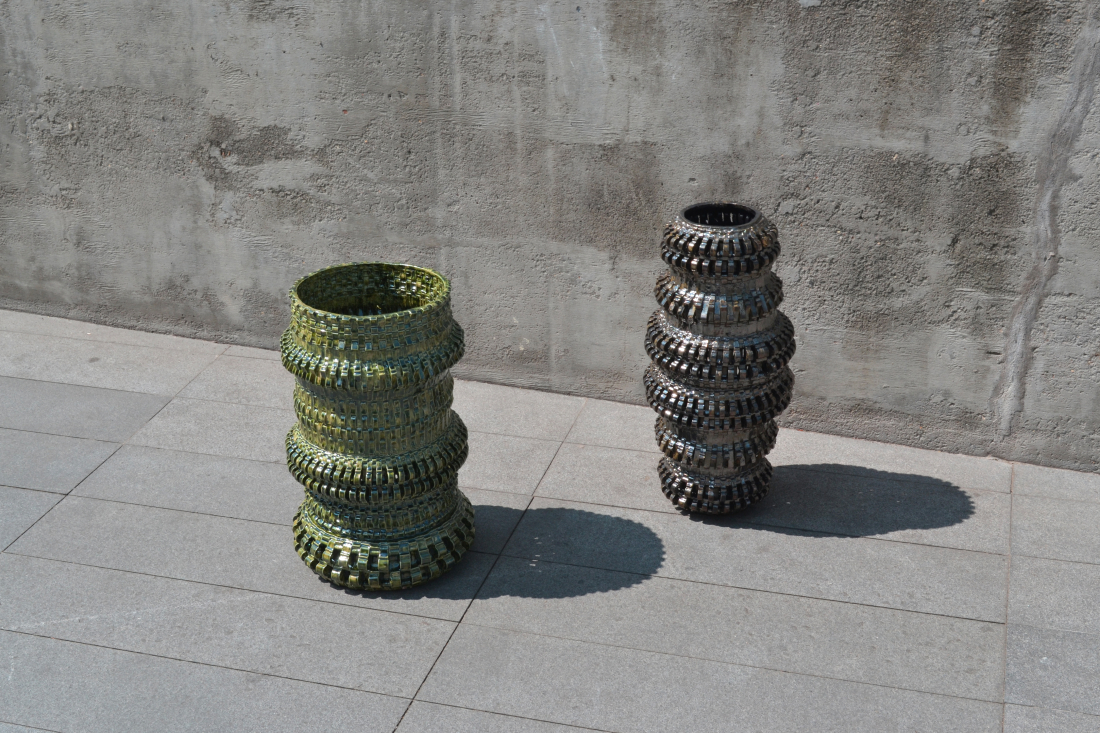 What does it mean to be a maker in residence at Material Source Studio?
"To be a maker in residence at Material Source Studio is a wonderful opportunity to showcase and display a taster of my work, and to also reach outside of London to showcase to a wider audience.
"Manchester is also a place I would love to create my next body of work from within a city with a great creative scene mixed with an extensive industrial background it would offer so much rich history of city evolution from past to present."
What are you working on next?
"I'm currently working as a ceramic maker for Henry Holland Studio in London, but I am hoping to soon branch into some sculptural functional ware for interiors, and would love to explore some more vibrantly coloured pieces too!"