Makers 5 - Nottingham: Celebrating creative craft.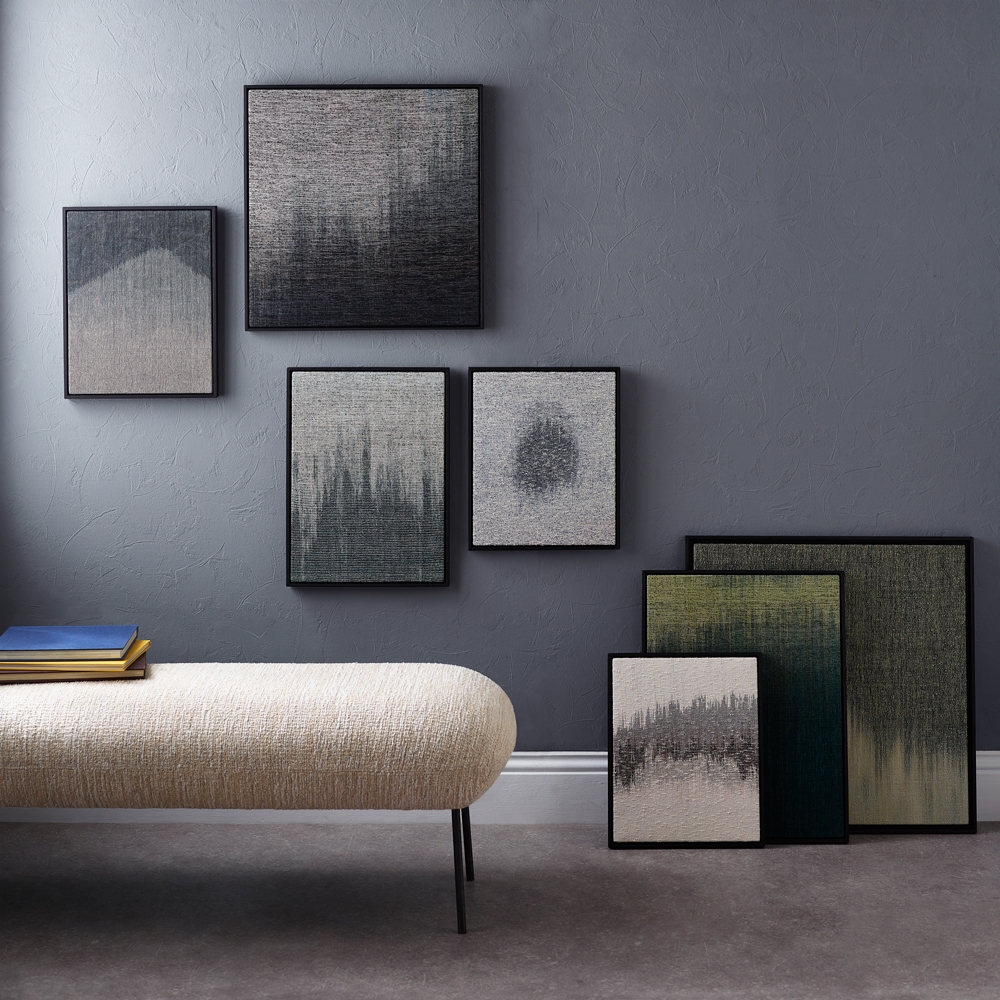 For the latest post in our Craft series, we head to Nottingham.
With a university specialising in art and design, it's no surprise that the city - famed for its association with the Robin Hood legend - is home to many talented makers. From ceramics to textiles, here we showcase three of our favourite designers flying the flag for their chosen heritage skill.
Rachel Wood
Nottingham-based maker, Rachel Wood, creates handbuilt and thrown studio ceramics with expressive, visceral, yet calm and considered qualities.
"Every piece is carefully nurtured to life, compelling the viewer to its mysterious and hidden depths. Each fingerprint, tool mark, rip and join, traces the playful trail of making with clay, just as every footstep in the landscapes of local Derbyshire and the evocative Australian bush infuses the images and feelings in my head and heart."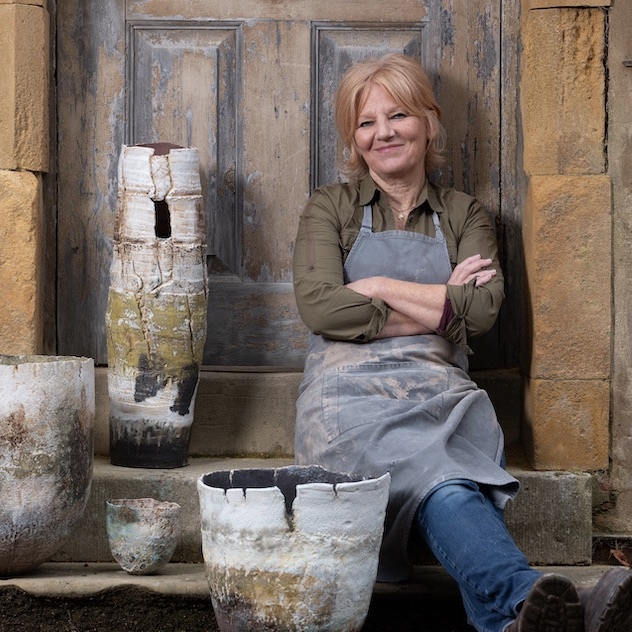 How did you get started?
"I discovered that I loved working with clay so much that, after completing a BTEC Diploma in Art & Design in 1996, I just couldn't imagine a world without it. It had opened my eyes to an extraordinary and wonderful tactile world that I didn't even know existed, and to its endless possibilities of creative development and professional opportunities. So I moved on to complete a BA Honours degree in Ceramics at Loughborough College of Art & Design in 1999.
"A front bedroom served as my first workshop for 10 years, but now I am fortunate to work from one of the Harley Foundation Studios at Welbeck, north Nottinghamshire. A pivotal moment in my creative career was to serve as Robin Welch's apprentice in preparation for his retrospective solo exhibition at Rufford Craft Centre in 2007. An extensive international reputation has ensued, culminating as winner of the coveted Neue Keramik award in Germany in 2016, and the year after in 2017, the Diessen Ceramic prize, Germany.
"Commitment to my creative growth has always been a high priority to me. I've achieved this through stepping out of my comfort zone to undertake artist residencies within renowned schools and organisations around the world. This approach led to a major solo show in Australia in 2019.
"Working with this unique material, clay has taught me so much - to trust my instincts and follow my nose. This open approach to my work has led to an extensive international reputation for exhibiting at ceramic events in Europe and Australia, and of course in the UK. Coupled with a range of teaching experience from specialist workshops in Europe and Australia, talks and demonstrations, I've never looked back. When I look back to 1995, I would never have guessed all this was possible. It's been amazing....and so it will continue."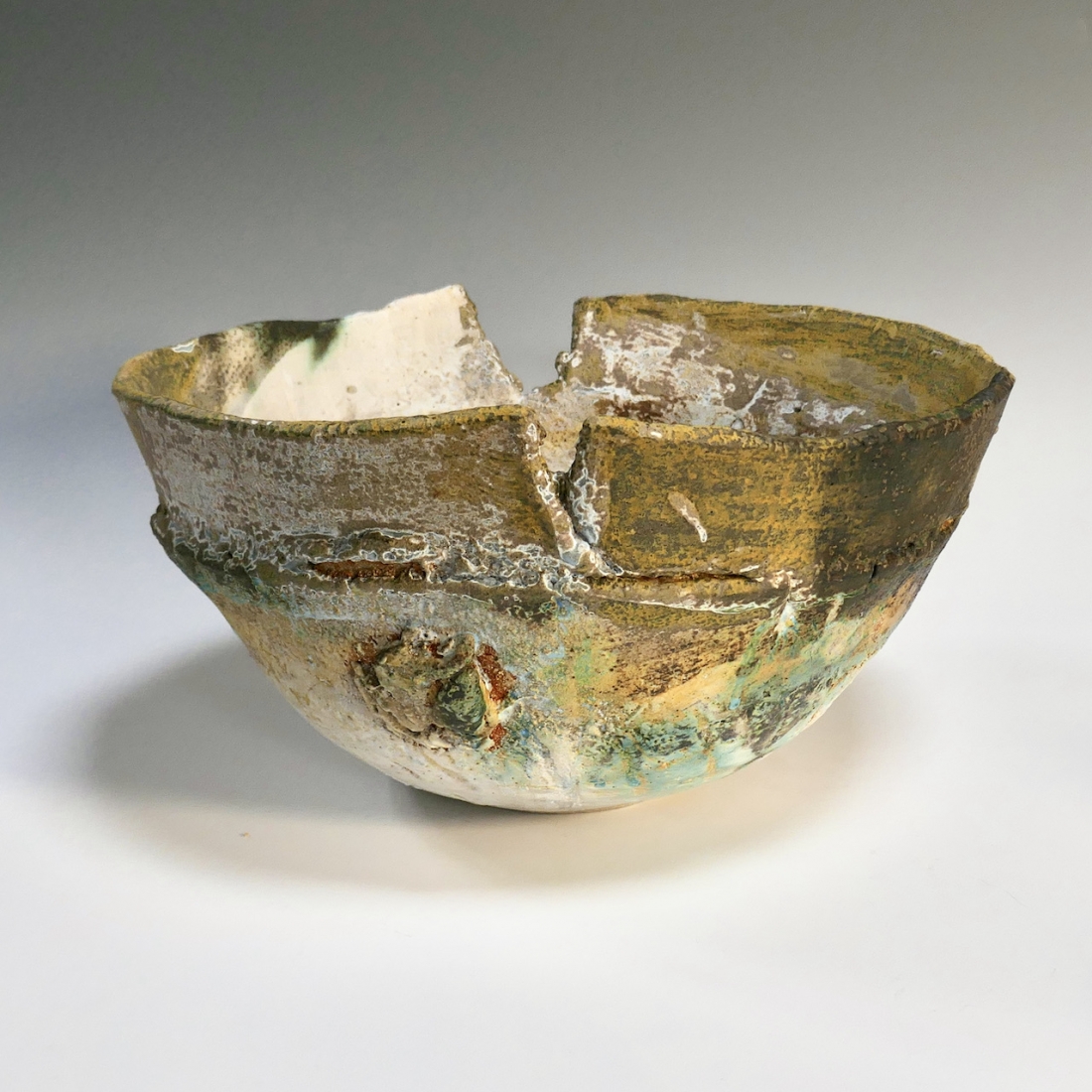 Can you briefly explain your making process?
"The surfaces of my work are host to layers of animated and complex textures. Swathed with layer upon layer of slip and glaze, these vessels are carefully nurtured to life, to compel the viewer to their mysterious and hidden depths. Bowl vessels are pinched and coiled, bathed in slips and glazes, and then electric fired. The rugged and wild sculptural forms of Bark vessels (inspired by the eucalypts in the Australian bush) are thrown and altered to enhance the raw materiality and irresistible, tactile nature of the clay."
How important is material research and sourcing to your end product?
"I source my clays and materials from long established pottery supply companies in Stoke-on-Trent, the home to the UK ceramic industry, who continually strive to source their products from sustainable sources. Constant development, whether it be exploring new clays or developing subtle variances to glaze, are an essential part of my creative process.
"I almost do it without consciously thinking. What I make and use now is the result of over 20 years of continual research through investigation, testing and making. Creative progress is inevitable as it is continually aroused by my curiosity and exposure to new inspiration, challenges, location and climate."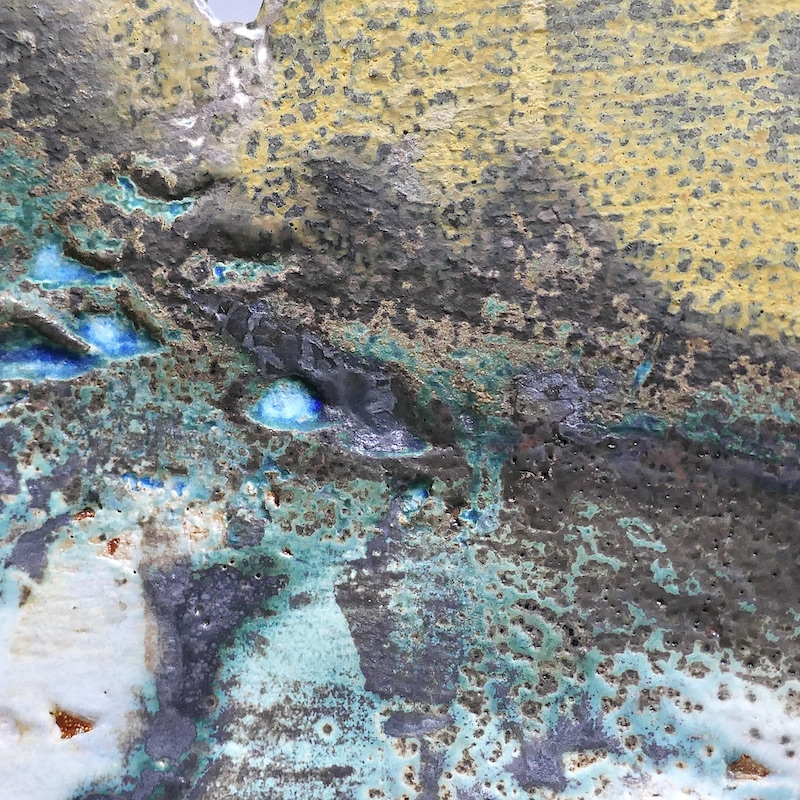 How would you describe Nottingham's creative scene?
"Nottingham itself has a vibrant and ever-increasingly lively creative community. The Creative Quarter based in the Hockley area is the hub for many professional and community artists linked to projects in the city and in Nottinghamshire county.
"Here at Welbeck, there are 21 studios offered by the Harley Foundation to artists, designers, makers and conservation specialists. We merge as the Harley Studio Group to discuss projects such as the annual open studios in November, which is part of the Welbeck Winter Weekend."
Line Nilsen
Line Nilsen is a Norwegian designer, textile artist and hand weaver based in the UK.
In 2006, she completed an apprenticeship in men's tailoring, packed three suitcases and left Norway to study at the University for the Creative Arts in Farnham, Surrey, England. This was where she discovered her love for weaving. Line spent a decade learning her skill and gaining knowledge working for renowned textile companies with a worldwide customer base. She is able to draw on a wealth of experience to produce quality work.
Line is fascinated with artisanal processes, passionate about design and extremely dedicated to the art. She believes that the objects we choose to live with enrich our lives with emotion and create connection between us. This ethos inspires her to create textiles which channel her passion for the hand-crafted.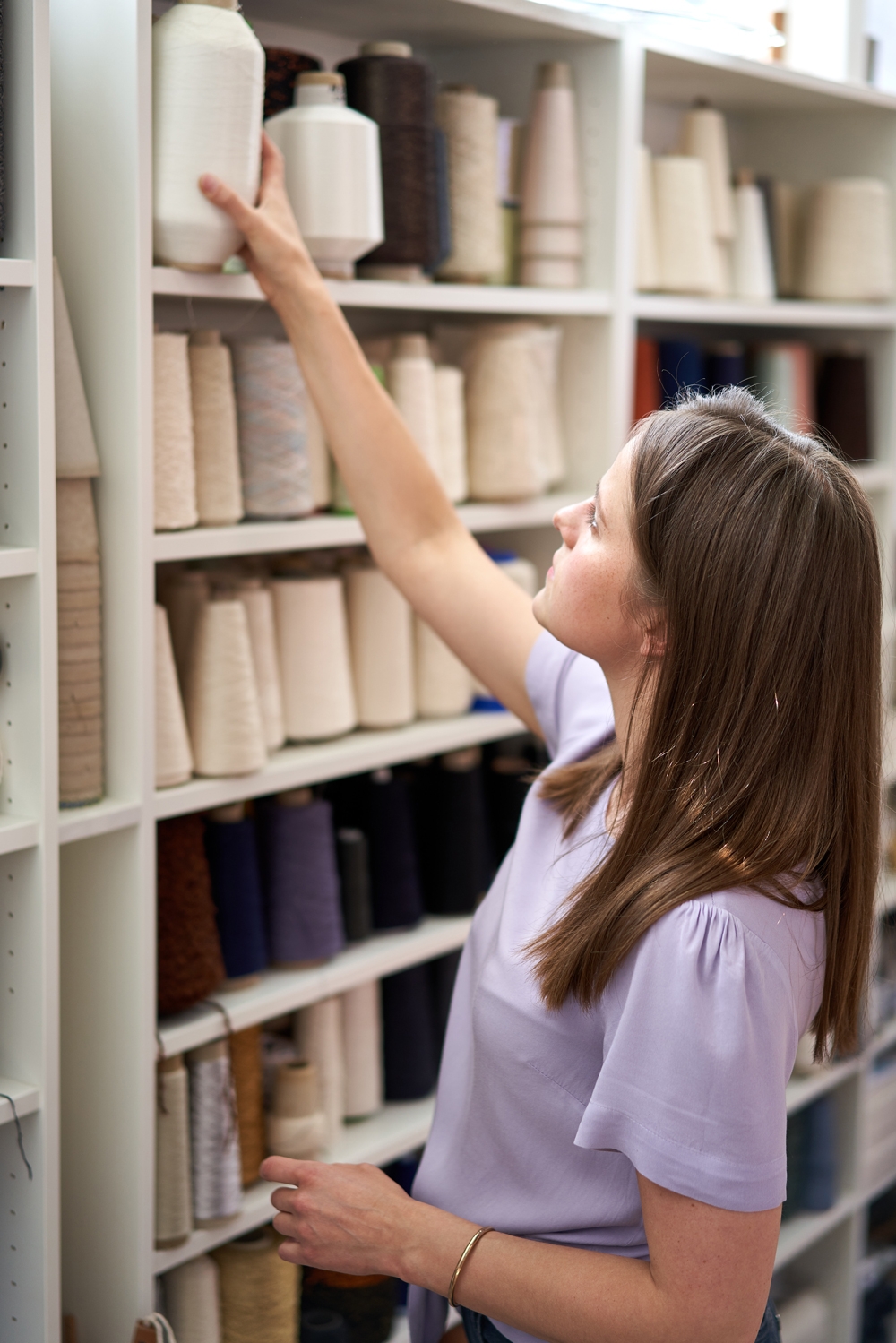 How did you get started?
"I started working for myself after leaving a textile design job in 2016. At this point I had been working as a designer in the textile industry for a good few years and had slowly realised how much I missed hand weaving and actually working on a loom. A longing for more personal connection to my work and a more material focused practice led me down the self employed route. I wanted the freedom to work on any project that spoke to me, be it as a design consultant, collaborator, commission weaver or textile artist. I found a studio space in Nottingham, brought my loom up from London (as it had been left in my old London Bridge studio for 5 years collecting dust) and started weaving."
Can you briefly explain your making process?
"Everything I make starts from raw material. I wind my warps, dye yarn, paint on the warp, set up the loom, weave samples and make the final textiles pieces - all by hand. Hand weaving is a highly skilled trade, and this is something I've always appreciated about weaving - attention to detail and dedication to the craft is essential.
"Behind a successful piece of fabric is hundreds of hours of practice and knowledge. This said, I love experimenting on the loom and feel like some things can not be planned. There are decisions that can only be made on the loom, in the sampling process. Whether I am working on a new design for a client or a woven artwork, the material combination and colour work happens on the loom."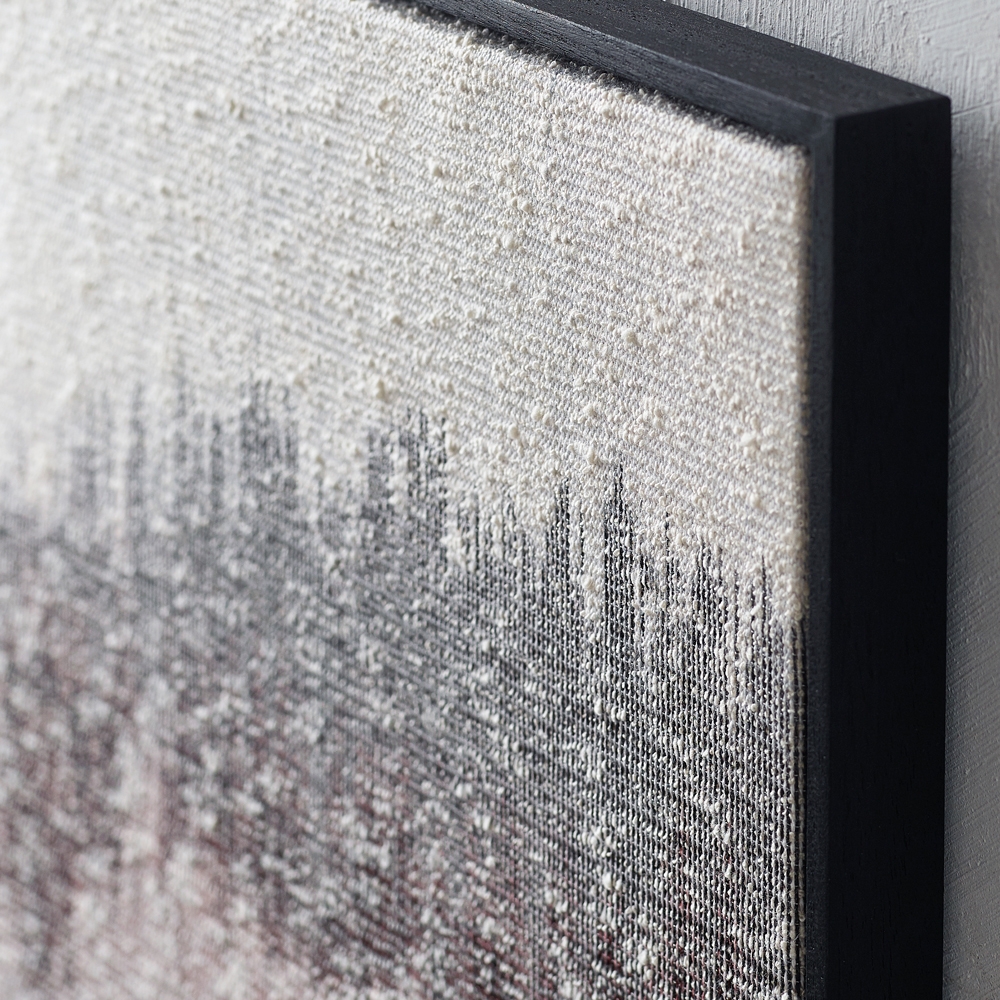 How important is material research and sourcing to your end product?
"Material is everything, sourcing and selecting the right yarn is key in achieving sophisticated fabric. I guess a lot of my material decisions come from experience and knowing what I like to work with, but there is definitely always room and need for extending material knowledge.
"I have access to a lot of new and exciting material through my consulting work, which again feeds in to other areas of my practice, like woven artworks or commission pieces. In addition to some staple basics from reliable suppliers, I use dead stock materials from mills to create sustainable and unique fabrics when possible. Natural fibres are the best, I favour cotton wool and linen, but man-made fibres can add interesting effects too. It is important to know the material properties to achieve the best result."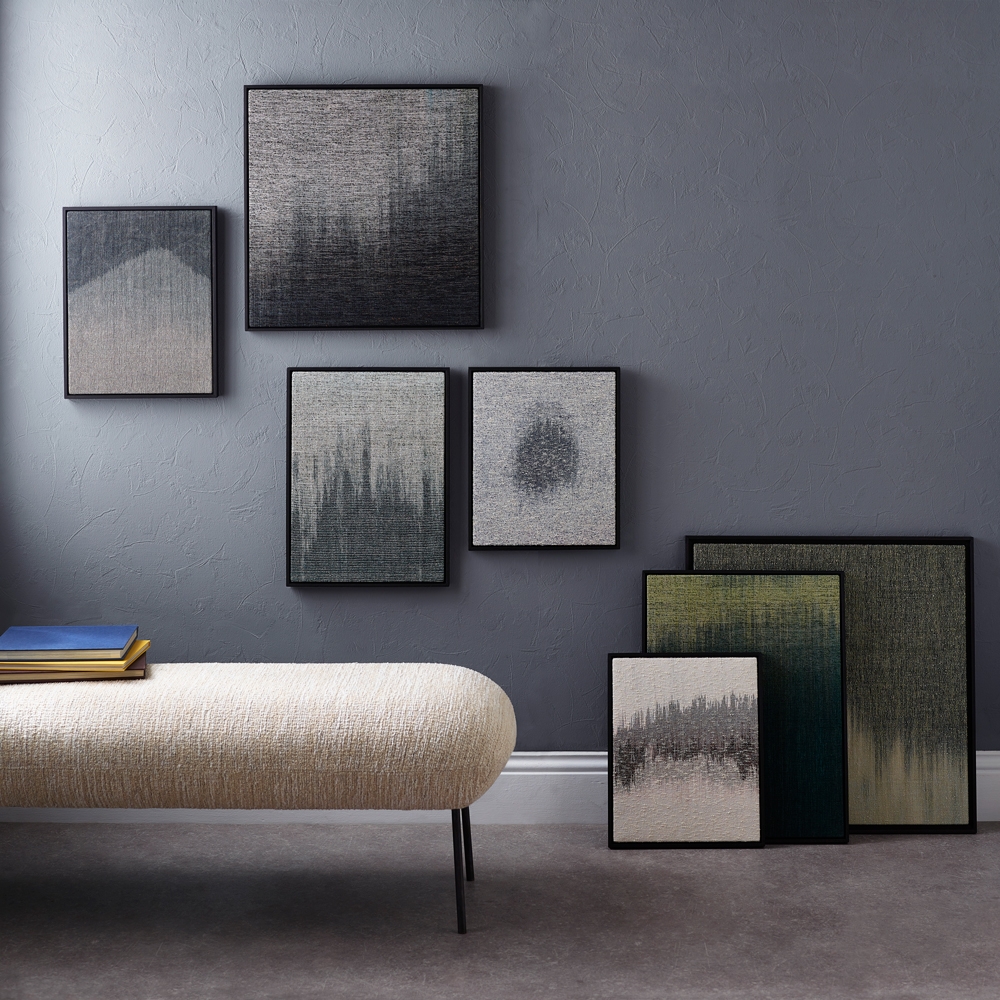 How would you describe Nottingham's creative scene?
"Nottingham has a surprisingly large creative scene. When I first moved here I thought it would not be as exciting as London or other creative cities I'd experienced, but as I started working on my own and as my network expanded, I realised the city is full of interesting people with heaps of skill and talent.
"When I develop a new product or work on a project that requires bespoke components, I try to seek out local businesses to collaborate with. There are so many skilled creatives in and around Nottingham. I would say the creative scene is varied and diverse, and that the people here are really friendly and open. I have always believed creativity can come from anywhere, and Nottingham has got a lot of good eggs from all over."
Julie Vernon
Julie has been creating contemporary mosaic artwork from her studio in Nottinghamshire since 2010. All work is handcrafted, combining a mix of materials from glass and ceramic through to natural stone and slate.
"Inspired by nature and the changing landscape, I am an admirer of rocks, beach ceramic and reclaimed materials which often find a way into my work. I like to work freehand in an abstract style guided by the shape and form of these materials, creating texture, pattern and a sense of movement. Every artwork is original and can never be repeated exactly."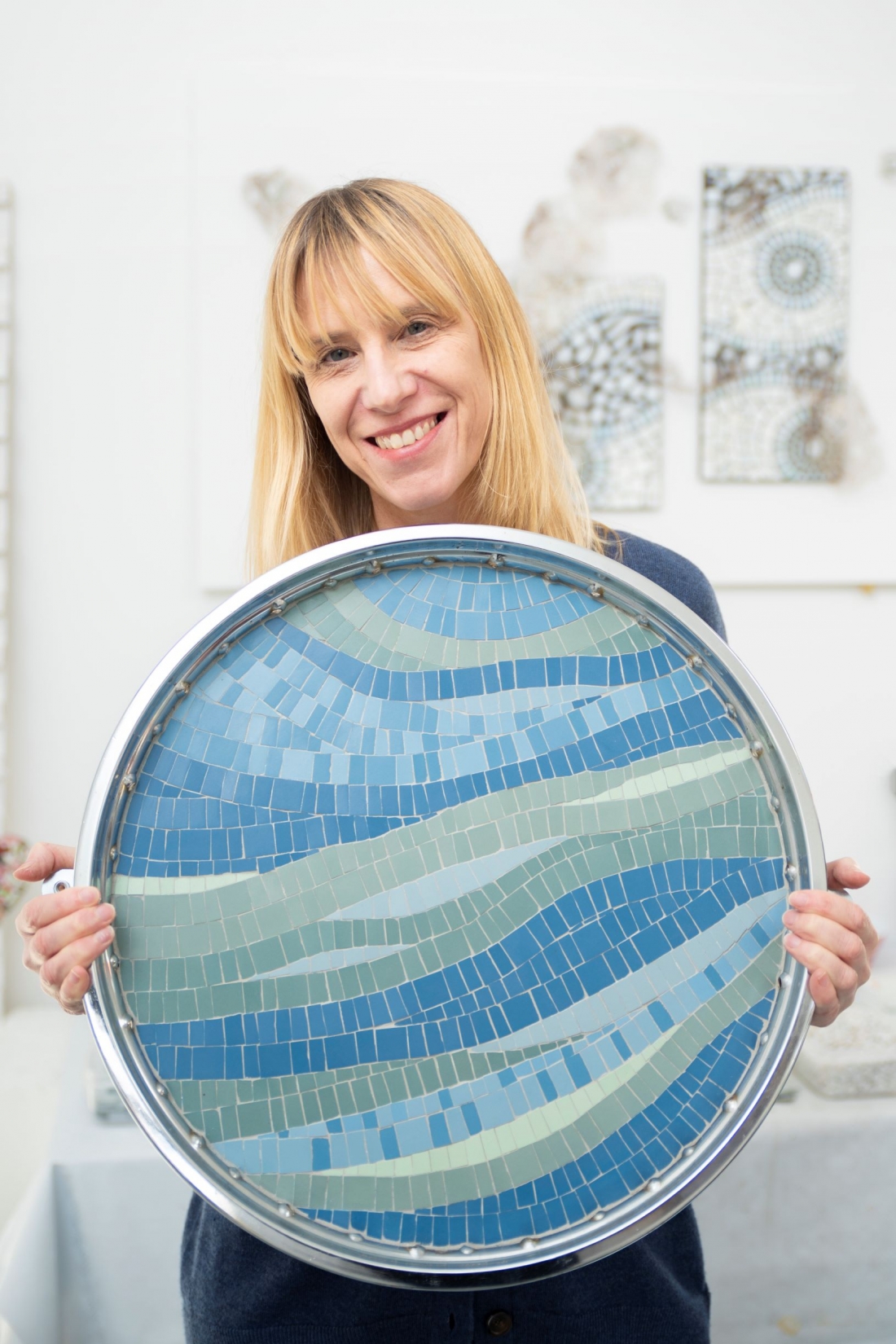 How did you get started?
"I started my practice in 2010 following a career in marketing and product development. I renewed my interest in art and design whilst taking time out to raise a family and tried lots of different mediums before focusing on mosaic.
"I initially enrolled in a 16-week mosaic craft course to learn different techniques and start building up a body of work and later took myself out to Italy for a course on mosaic flooring with the Ravenna International School of Mosaic. Early on in 2010 I was selected for a 6-month creative mentoring scheme 'Notts Creative' which was invaluable in getting me started as a sole trader."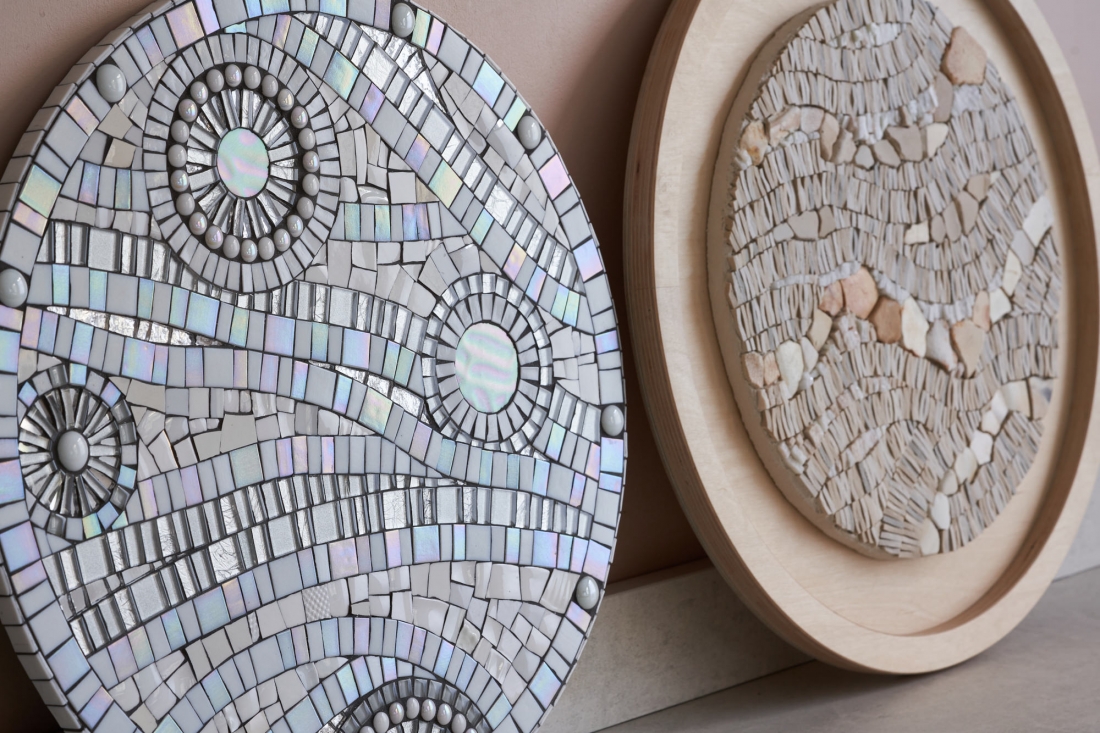 Can you briefly explain your making process?
"I work with a huge mix of materials from glass and ceramic to natural stone, slate and found materials such as beach ceramic or vintage china. The shape and form of materials is often the starting point and I enjoy building the design as I go along, cutting and shaping by hand. I bring in different laying techniques and texture to create pattern and movement. The process of making a mosaic is time consuming - every work is an original one-off which is handcrafted, laying each tile piece by piece."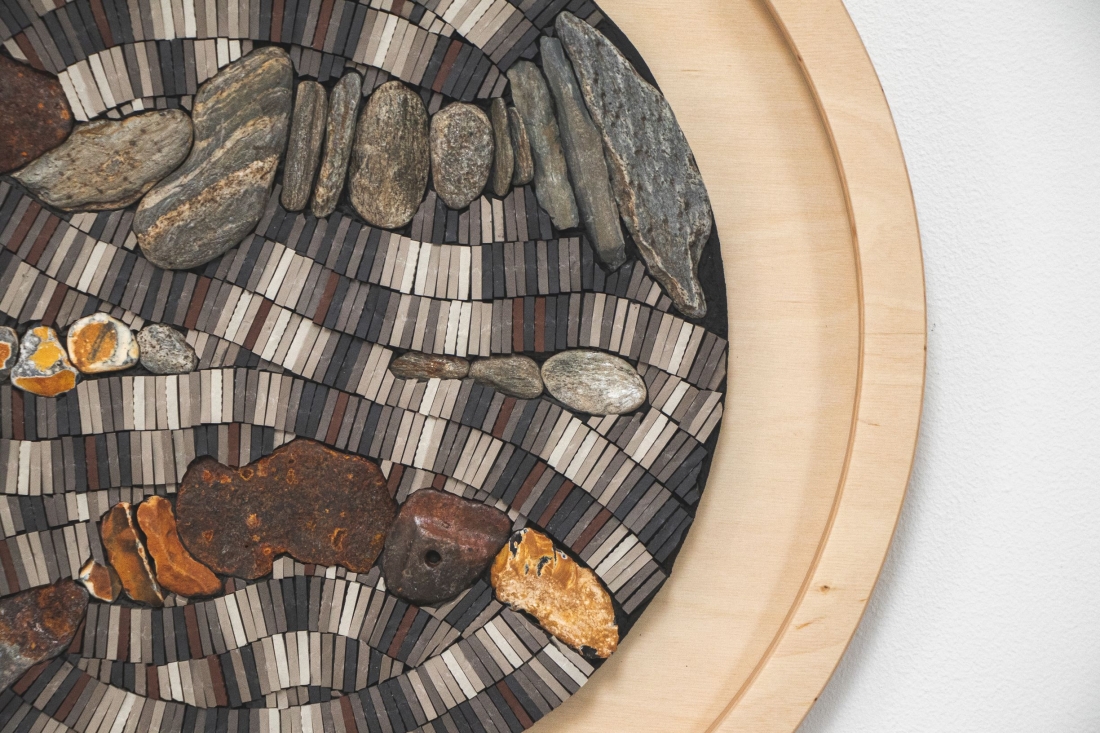 How important is material research and sourcing to your end product?
"Very important – a lot of research goes into each work, selecting the right materials for the location of the end product. If the piece is going outdoors, substrates, adhesives and tesserae need to be weatherproof and frost resistant.
"Tiles need to hold their colour and not fade in sunlight over time and you also need to think about functionality, weight and the space where the artwork will hang. Preparation and problem solving is key!"
How would you describe Nottingham's creative scene?
"Growing! Nottingham is a vibrant city with lots of creative independents, it's an exciting place to be."