Symbiosis University Hospital by IMK Architects.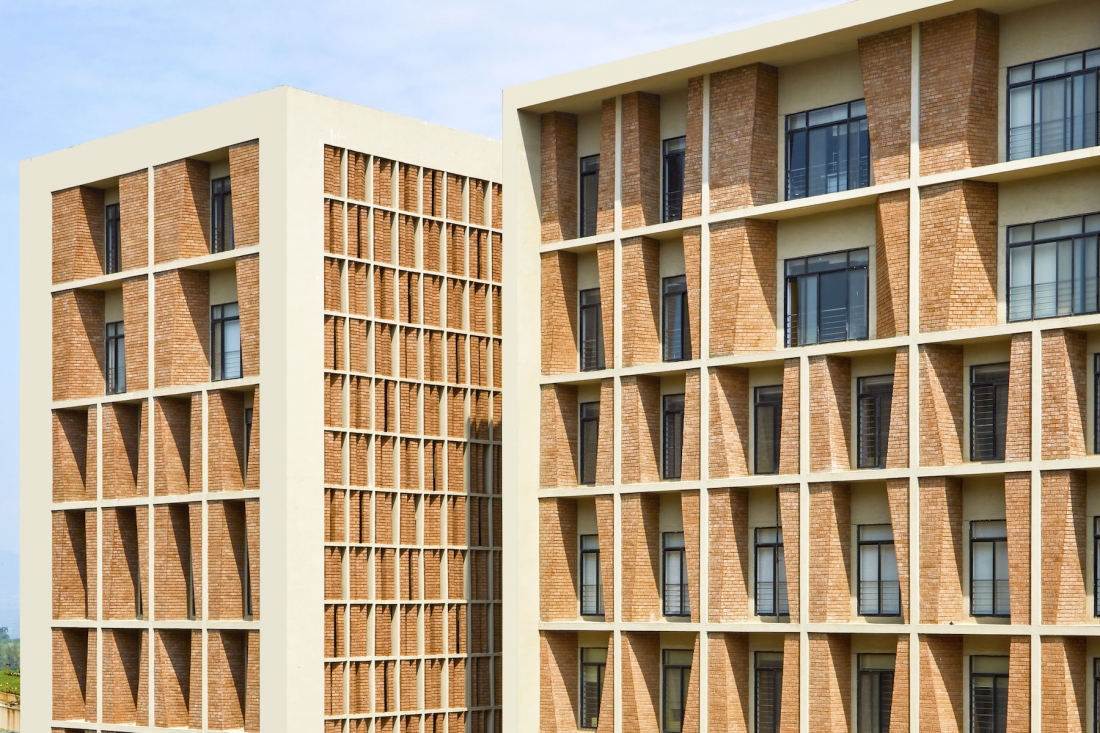 The impressive Symbiosis University Hospital and Research Center in Pune, India by IMK Architects was named Supreme Winner at the Surface Design Awards 2021, as well as being awarded the 'Public Building Exterior' award. Captivating the hearts of all judges, Symbiosis University Hospital was praised for innovation and dynamic use of eco-friendly materials.
The multi-specialty hospital and research centre incorporates an impressive façade drawn from environmentally friendly manufacturing processes and locally sourced raw materials, which allowed for designing different façade compositions that construct a strong visual identity.
Symbiosis University Hospital and Research Center was praised by the judges for its 'reflection of culture and the use of sustainable local materials' that provide several regional environmental and social benefits.
"This is a really beautiful solution using local materials and labour. The design of the façade is meaningful not just decorative, it shades the sun", said the judges. "The design of the façade is very much part of their sustainable strategy".
The hospital is currently being used for COVID-19 healthcare.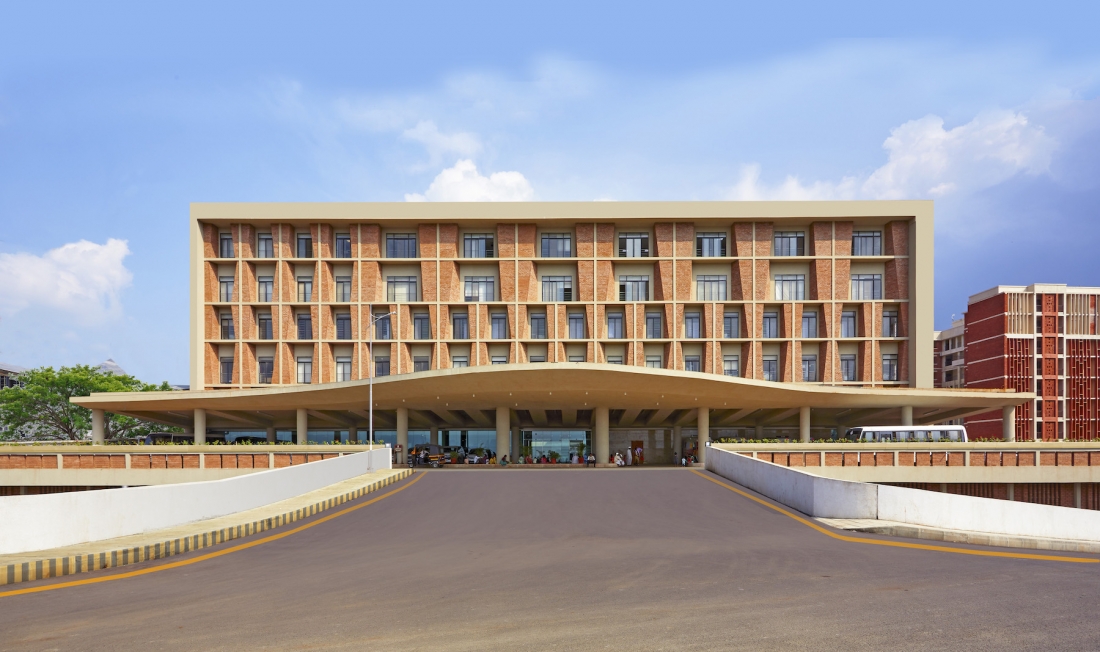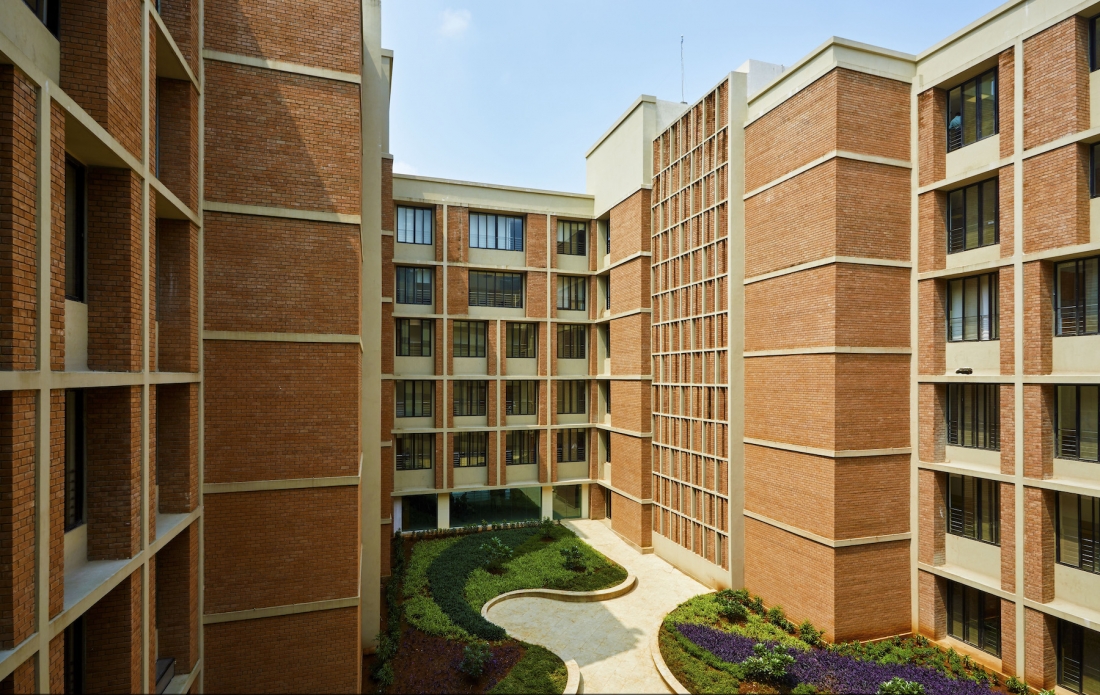 Judged by some of the leading names in the industry, the 2021 edition of the Surface Design Awards had over 100 entries spanning 15 different countries including India, Egypt, Italy, China, San Marino, Oman, and the USA.
This year's shortlist comprised an impressive 31 projects across the 12 categories. Included among those shortlisted were architecture and design practices ACME, Buckley Gray Yeoman, Heatherwick Studios, Light Bureau, Coffey Architects, Blee Halligan, Ben Adams Architects, Stiff + Trevillion from the UK, IMK architects from India, Woods Bagot and Marcy Wong Donn Logan Architects from the USA.
Across 12 categories in total, from workspaces and commercial projects to public buildings and housing, the Award's entries comprised the very best in material innovation from around the world. Such was the high quality and diversity of entries submitted that several projects won nominations across multiple categories. Sustainability was also an important criterion for the judging of the Awards, with each entry accompanied by a statement and calculation for the carbon footprint of the cladding of material surface used.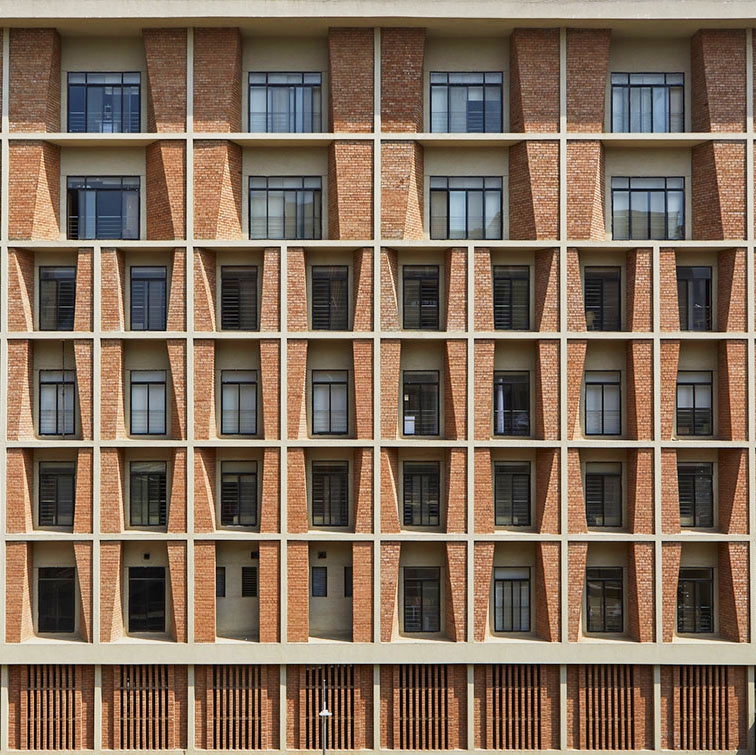 The 2021 judging panel of industry experts was Co-Chaired by interior designer Nicola Osborn from Basha-Franklin and engineer Steve Webb of Webb Yates Engineers. The judges were Joseph Henry, Greater London Authority; Kresse Wesling MBE, Elvis & Kresse; Lee Mainwaring, Architecture Initiative; Nic Fallows, BNF Capital; Sarah Castle, IF_DO; Sofia Steffenoni and Simona Auteri, Matter of Stuff.