Masquespacio fuses tradition & technology for Greek fast food restaurant Egeo.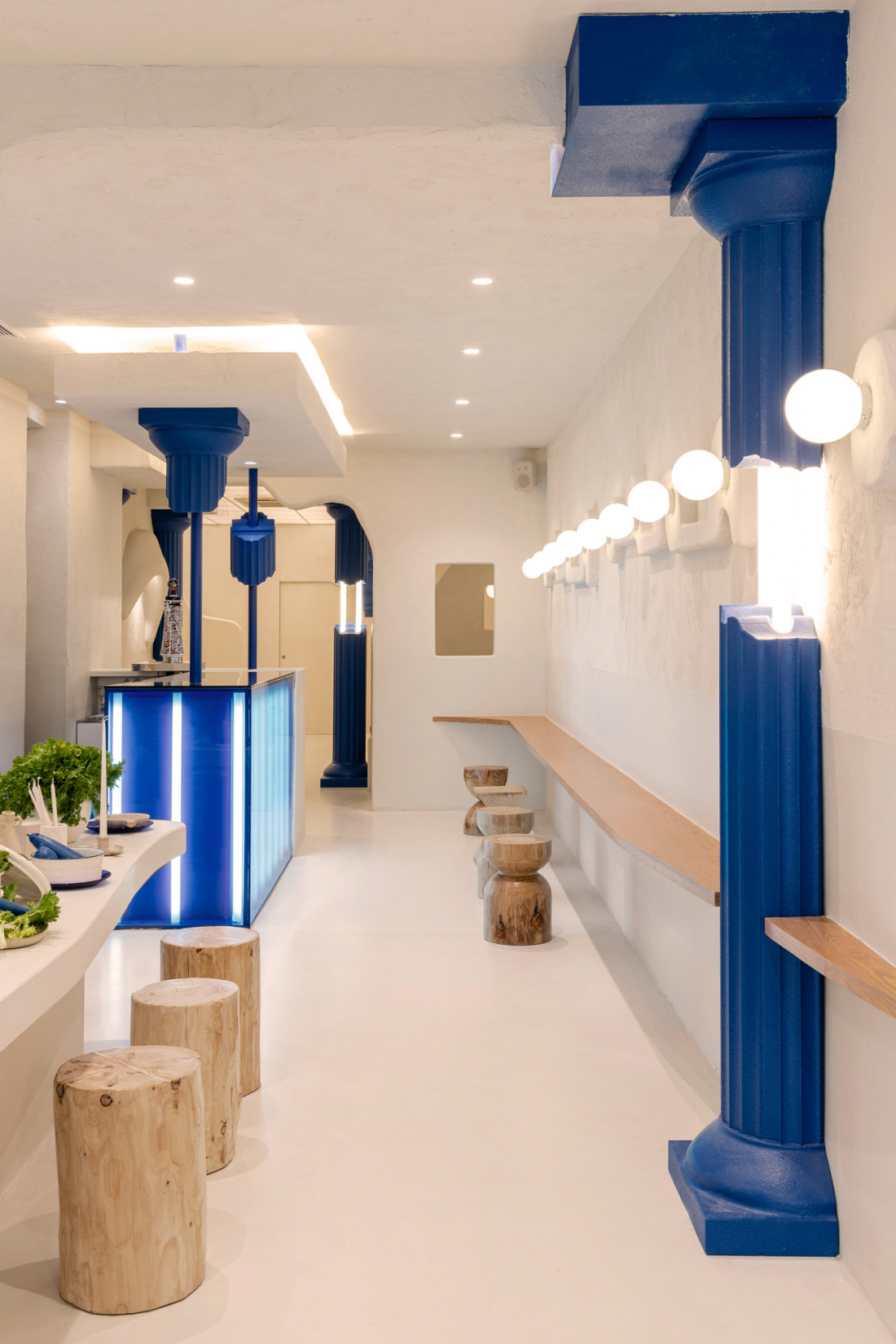 Egeo is a Greek restaurant designed by trailblazing duo Ana Milena Hernández and Christophe Penasse - aka Masquespacio - in Valencia.
Hot on the heels of two successful restaurant openings in Madrid, the souvlaki (Greek meat and vegetables brochettes) chain was seeking an interior design studio that could provide continuity to its design identity, while creating a unique experience for guests.
Masquespacio's Christophe commented: "When Ana and Thanasis [Egeo's owners] told us they wanted to open an Egeo in Valencia, we were immediately excited about it, as we've been keen to develop a Greek restaurant for some time. Above all, we felt a special connection to their history."
Rather than sticking exactly to a design template, the design duo took the brief and put their own spin on it.
"Initially, we maintained Egeo's white and blue colour palette, but searched to bring the space closer to Greece, applying the beauty of cement-like materials that are typical in ancient Greek houses."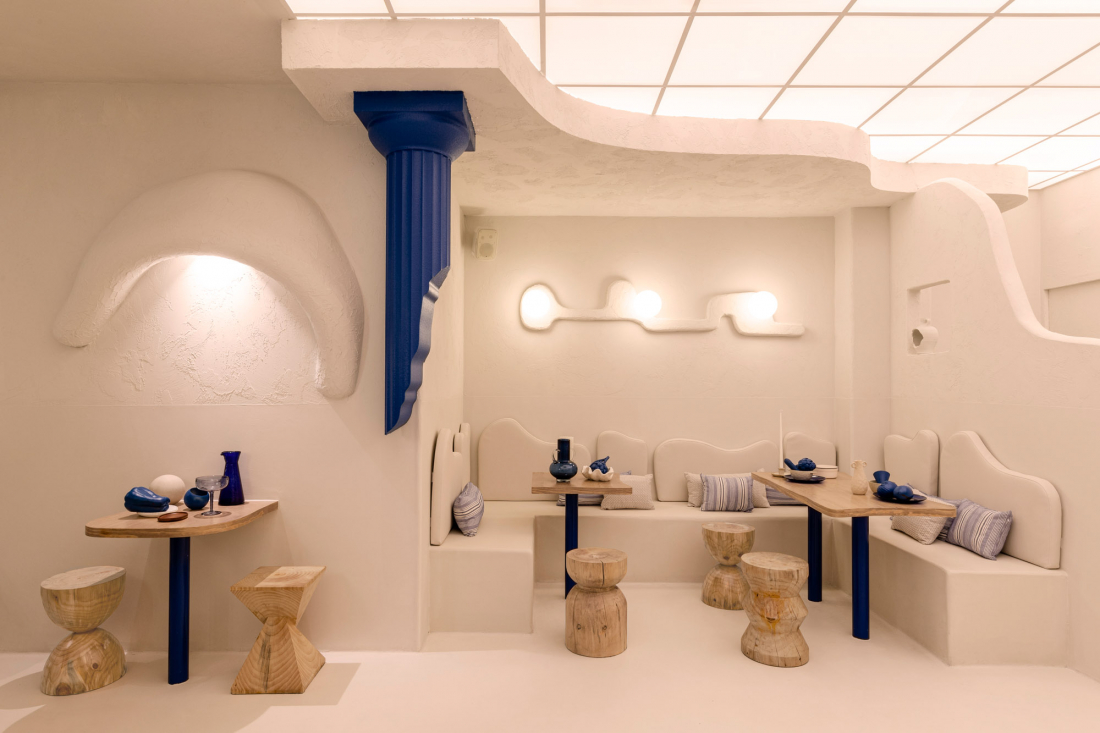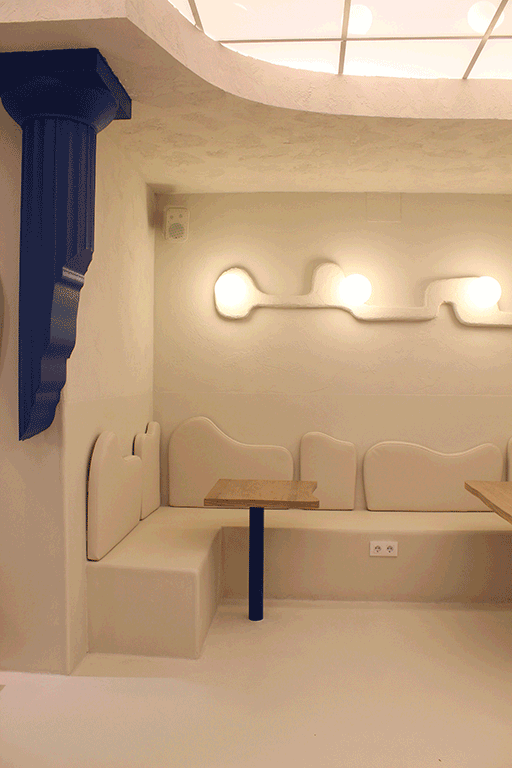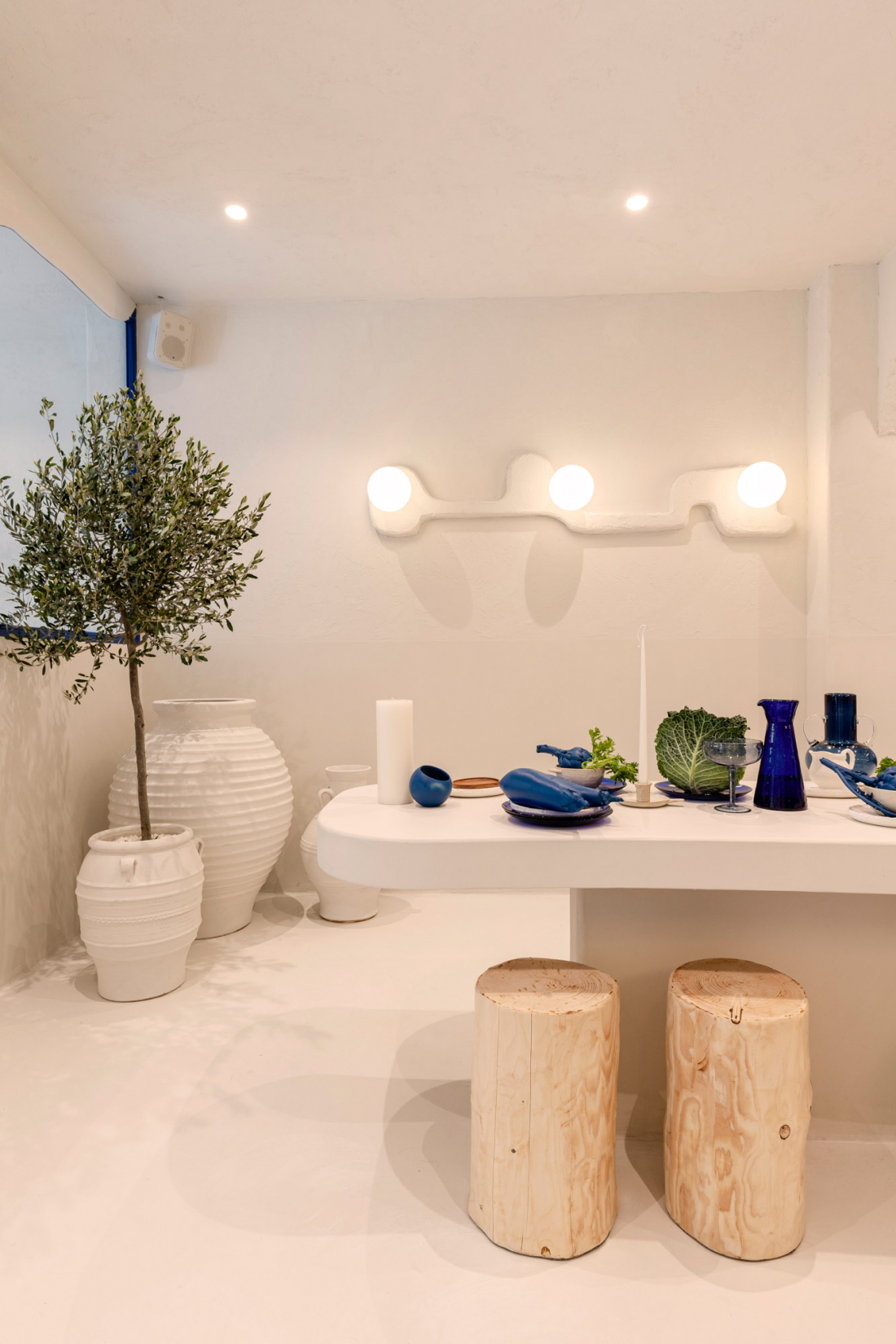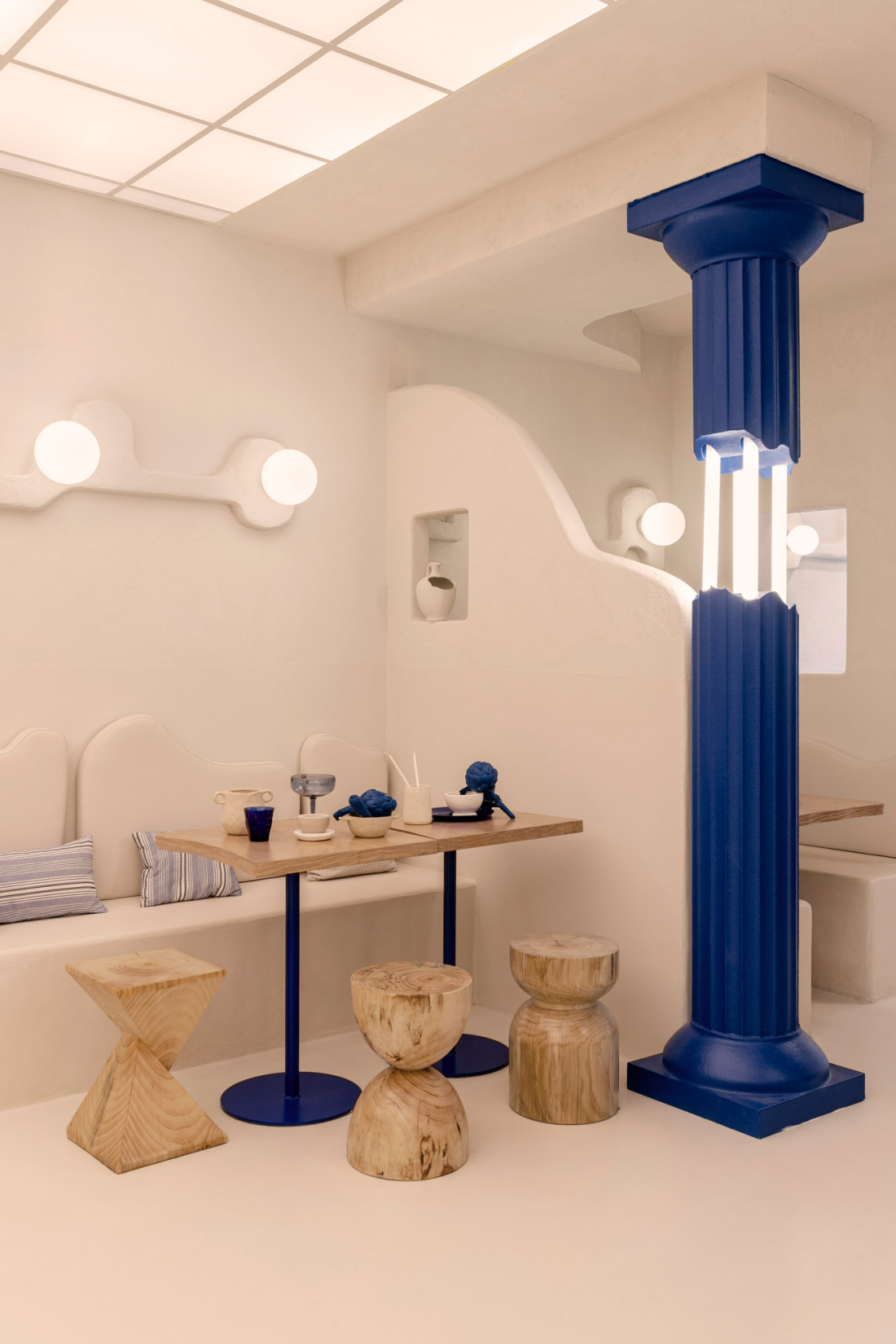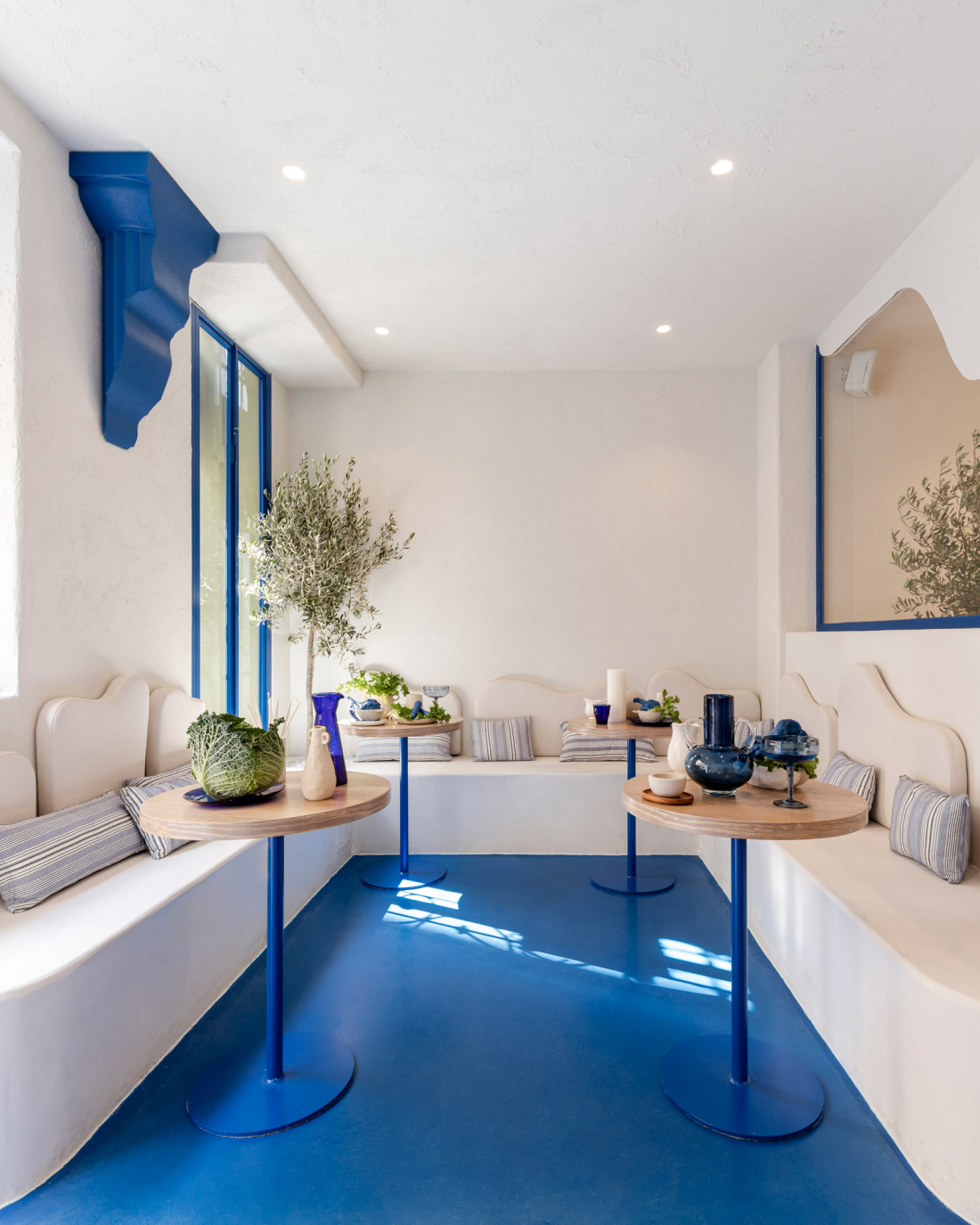 Ana of Masquespacio added: "We tried to materialise Greece in the space, further than just using the usual white and blue colour palette."
A prime example of this are a series of Greek columns painted in a cobalt blue with strips of lighting, representing the essence of the country's unmistakable architecture.
Ana explains: "The question we asked ourselves with the introduction of the columns was how to modernise this Greek architectural tradition, represented in Greek restaurants all around the world."
The creation of the columns involved 3D printing, and the addition of LED tubes - giving a contemporary twist to a classic aesthetic.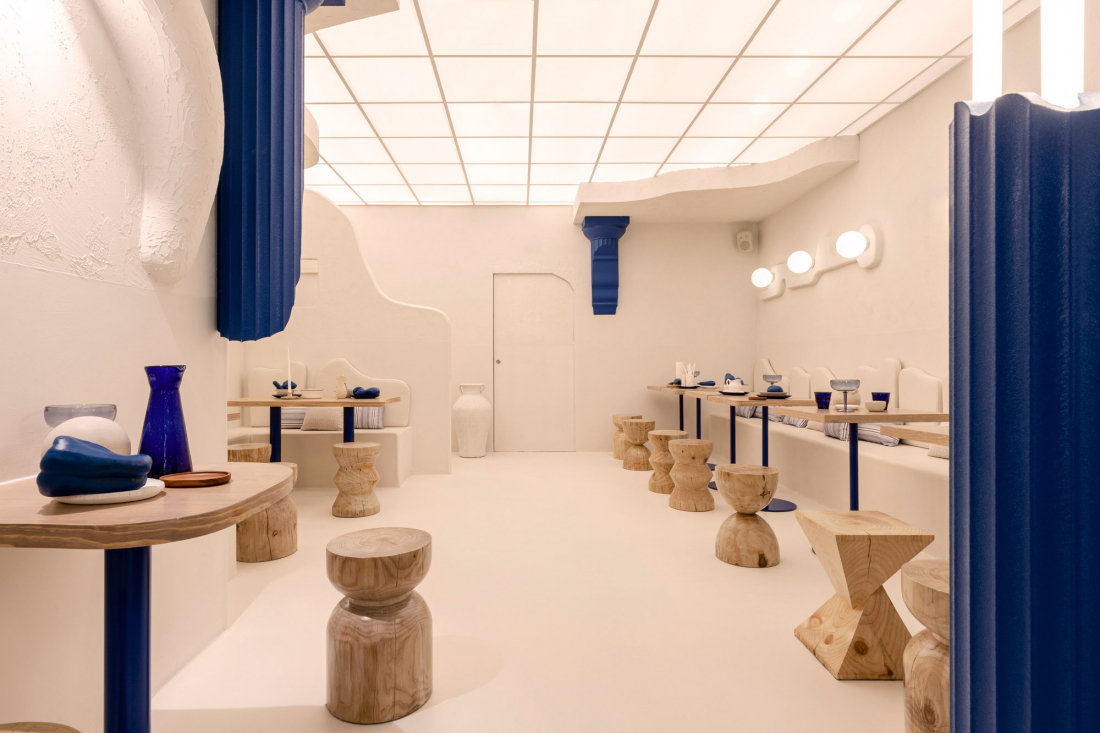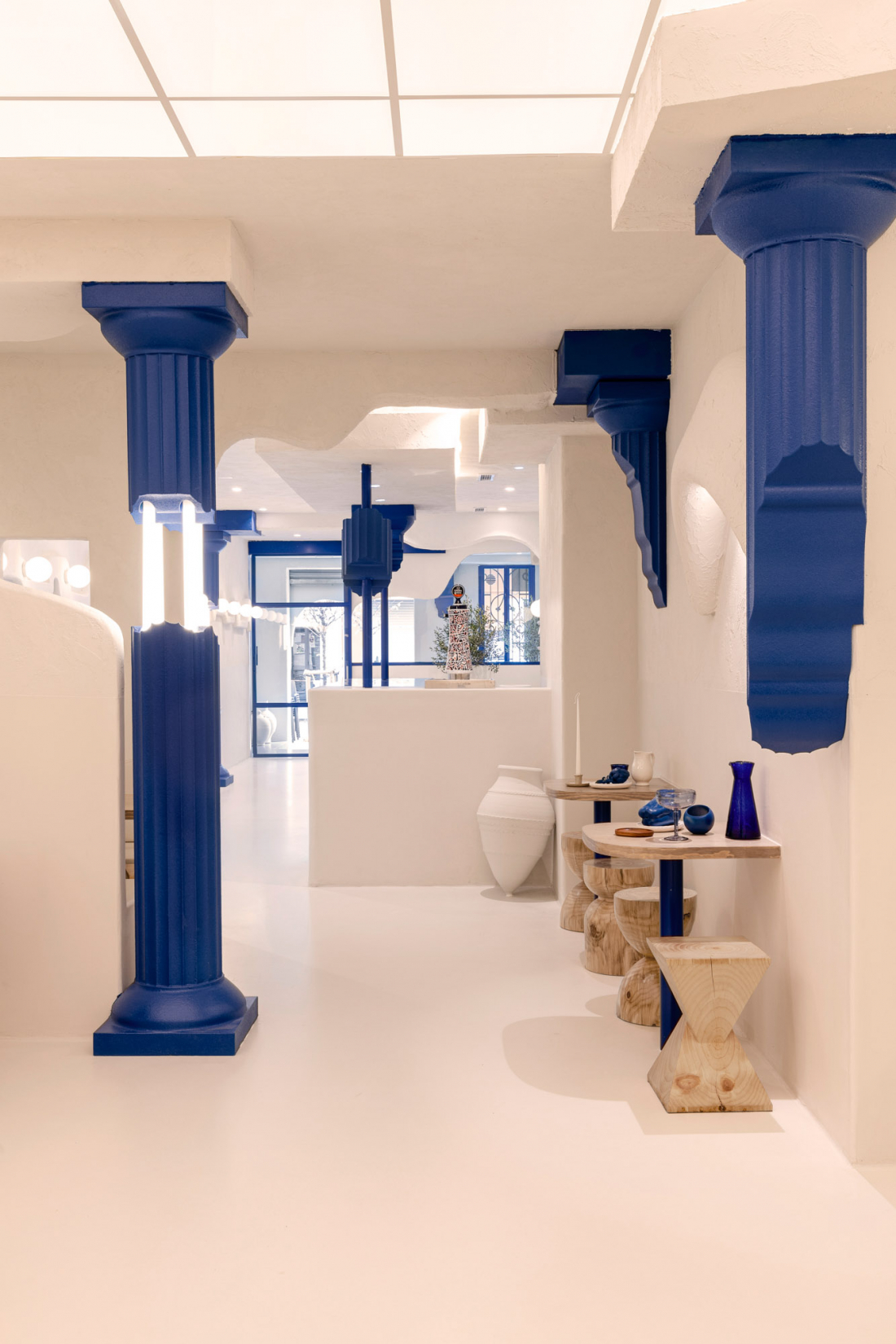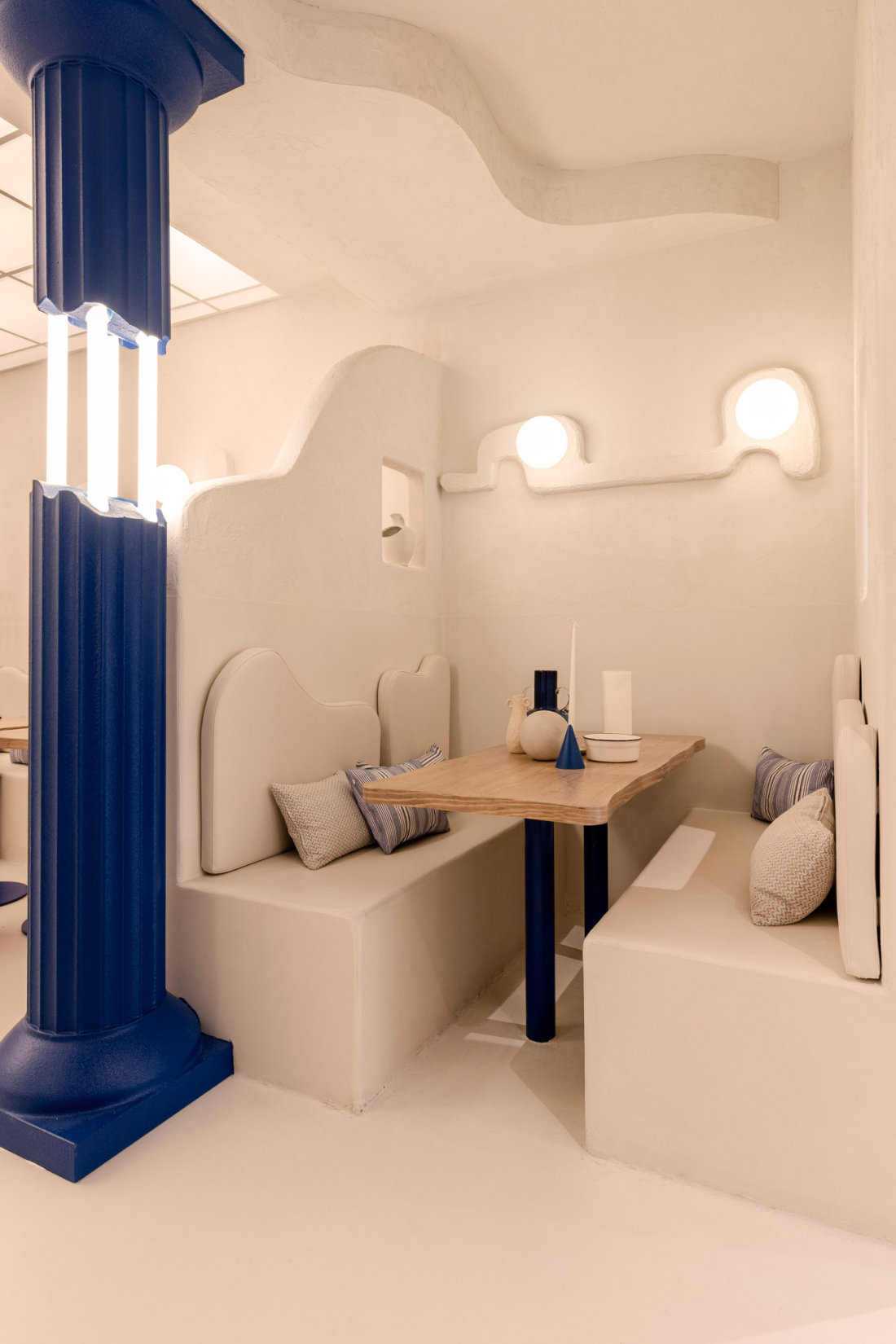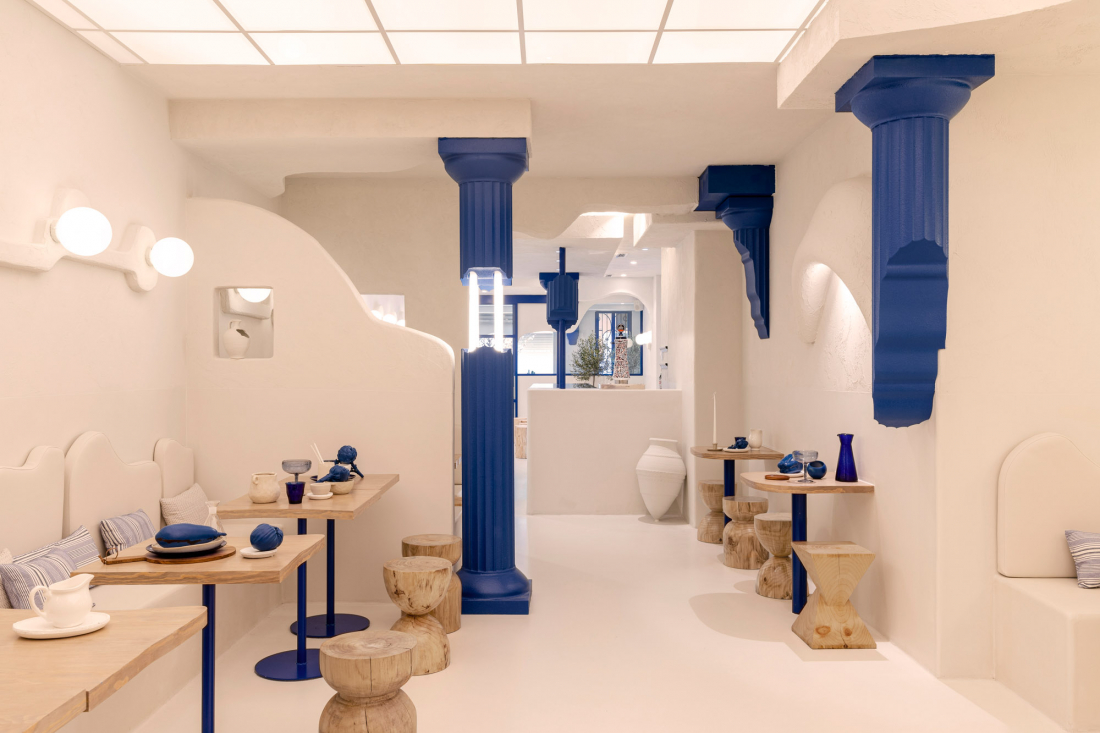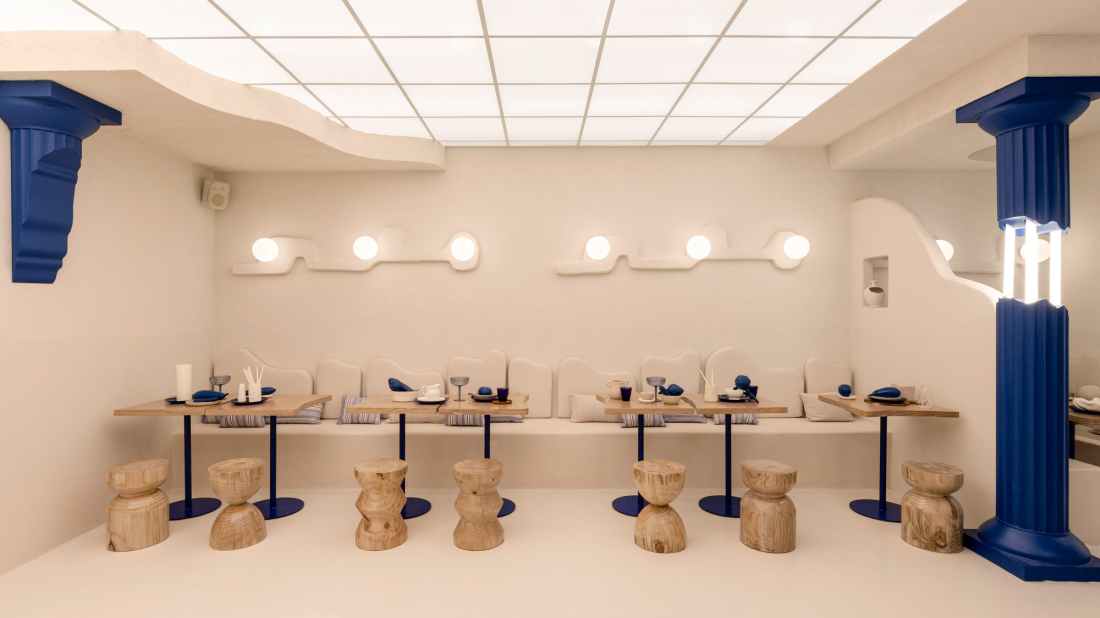 For the bar area, a standout, central location gives guests the feeling of ordering their souvlaki from a mobile kiosk in the middle of a bustling Greek market - further bolstering the authentic dining experience.