Michael Howard of urbanbubble on cooperation over competition, BTR & shaping our cities.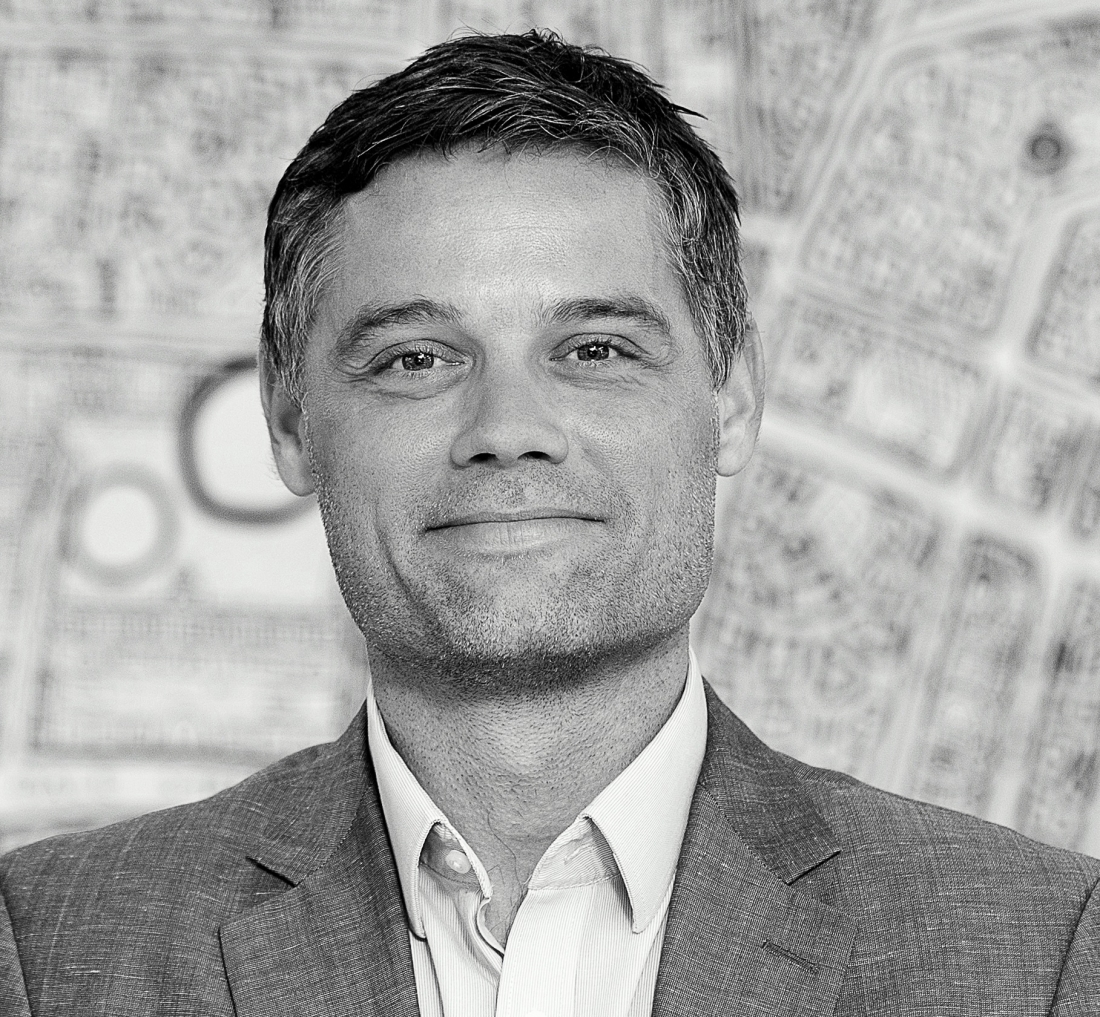 Urbanbubble was created 13 years ago by Michael Howard out of frustration.
As a director of the residents' management company of the apartment block he lived in, Michael was unhappy with the service provided to him and his fellow residents. He wanted people to feel proud of the building in which they lived, and urbanbubble was predominantly "borne out of this". Since then, urbanbubble has grown to manage 100 communities (around 11,000 units) across the UK's cities, from Bath to Birmingham, London and Leeds.
The multi-award winning firm provides a range of services to developer, PRS asset management and build-to-rent operations, alongside providing financial consultation, facilities management, maintenance & repairs and retail lettings services. Interested in finding out more about Michael's professional journey and take on the current residential market, we caught up with him.
You predominantly work in the private rented sector and the build-to-rent market - both which appear to be steeply on the rise, especially in city centre locations. What's your experience of the market in terms of growth/most popular locations?
"As with any rapidly-growing industry, we have had to adapt quickly to changing expectations from consumers, and increasingly higher quality of competition – especially in cities like London and Manchester. When we launched our first Build to Rent brand in Manchester – The Slate Yard – there was only one other BTR community in the city centre, with 497 apartments. We were very much seen as the best new community in the city centre, and there was a lot of buzz and excitement about it. However, over the last four years, a further 3000 BTR homes have opened, across 10 new communities, all of them bringing a higher level of amenity and resident experience to the market.
"We launched West Tower in 2019. This scheme features a wealth of amenities such as a sports hall, treatment rooms, huge rooftop garden, swimming pool, spa, and the biggest resident's gym in the country. This scheme is now seen as the best quality in Manchester and in some cases, the UK, on its scale and quality.
"We do not view other schemes as "competition", but rather "opportunities for co-operation". All of these schemes and the operators that manage them share one common thread: the Build to Rent concept. We all believe that BTR is the way forward for the residential rental market, and want to see it grow and reach its full potential. Therefore, we regularly engage with these operators, sharing our common knowledge to help our industry grow in the best way possible. Despite its rapid growth in Manchester, BTR is still a small community where everyone knows each other – and this is something we view as highly positive."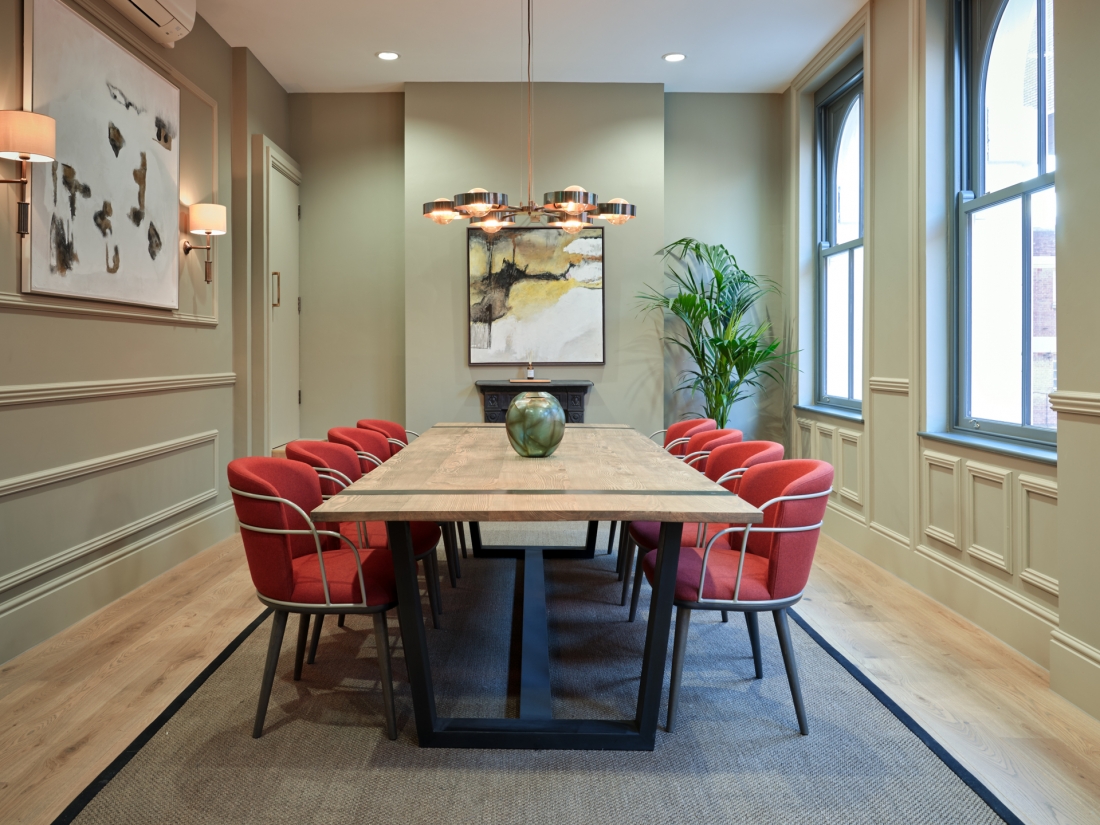 Build to rent schemes are prevalent in cities, but are they being more widely adopted elsewhere?
"Legal & General, who we work closely with on the vast majority of our portfolio, are growing into the Suburban BTR market, with plans to build 1,000 new suburban homes each year from 2024 onwards. Legal & General aims to be the UK's first choice SBTR platform creating much-needed, high-quality family homes in areas connected to schools, transport infrastructure and key amenities.
"These new communities would be institutionally managed in just the same way as city centre apartment blocks are, but will be laid out as a suburban community. This means that all local amenities, such as parks, green space, roads and thoroughfares would be managed and maintained, making the quality of these communities a step above anything on offer in the suburbs currently."
Can you give us a snapshot of the developments you currently manage/are involved in?
"We now operate 10 BTR schemes across the country with over 3,000 apartments. In Manchester, we operate The Slate Yard and West Tower Residences as part of our agreement with Legal & General; in London, we operate Blackhorse Mills, which is located next to Blackhorse Road station (Victoria line, Overground).
"This scheme has 479 apartments across four blocks, as well as unbeatable amenities with great views over the tranquil Walthamstow Wetlands, and yet our residents can be at Oxford Circus within 20 minutes. Spring Wharf in Bath was our first scheme outside Manchester, opening in Bath in 2019 with 175 homes. In Birmingham, our community at The Whitmore Collection offers 220 apartments nestled in the eclectic Jewellery Quarter.
"Despite the pandemic, 2020 was our most successful year for launching new schemes, and for the number of lettings we achieved. We launched Mustard Wharf in Leeds, with 239 homes in an attractive canalside setting to the south of the city centre; Anco&Co in Manchester, a smaller scheme which occupies a prominent position in Ancoats, Manchester's newest neighbourhood. One Canalside in Chelmsford was also launched in 2020, as was Box Maker's Yard, in Bristol.
"In 2021, we will launch Taberner House in Croydon, south London; and New England Street, in Brighton. We have additional schemes coming forward in the next few years in Glasgow, Edinburgh, Newcastle, Edinburgh, Southampton, and Sheffield."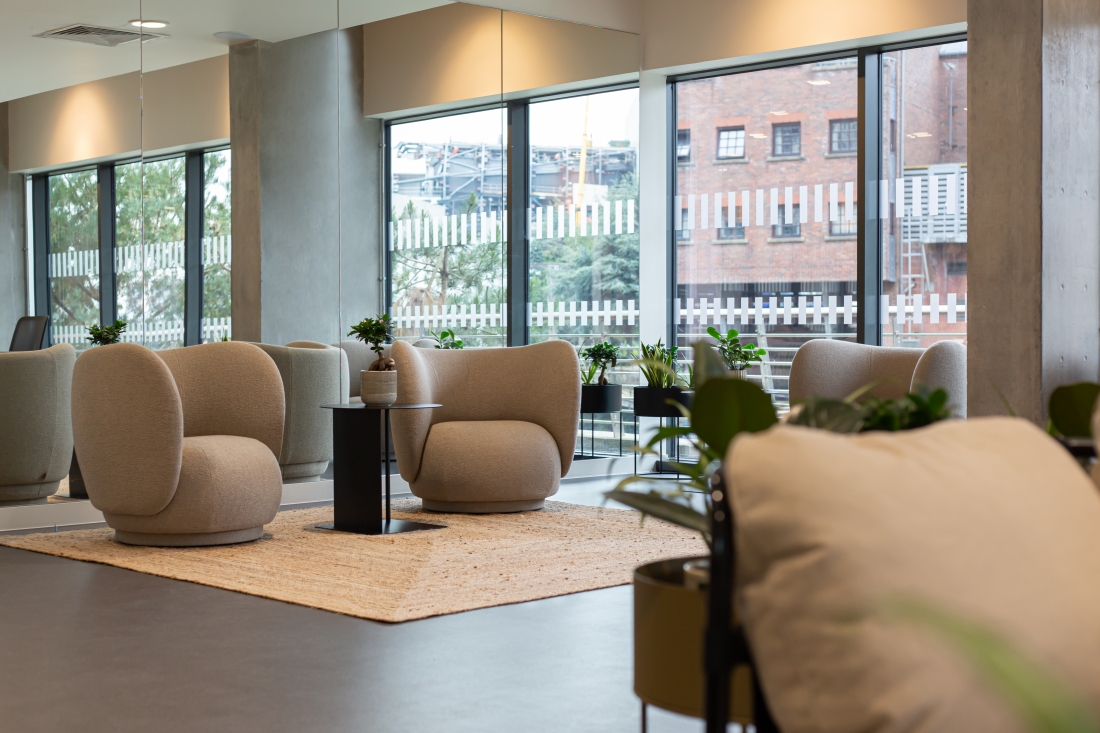 You create your own research and insight assets. How do you go about producing these?
"Our Research & Insights department prides itself on producing the most accurate, granular residential research currently on offer. Our clients are constantly staggered by the level of detail in our Research & Insights work – which centres around our competition analyses. In each city, we want to know exactly what type of competition we will be facing – how rents are performing, what new developments are coming forward, and any aspects of local market activity we should be aware of.
"We delve deep into our competition – studying planning applications to examine the size of their apartments compared to ours, what type of amenities they offer, and we also conduct mystery shops to properly get a feel for our competition, and investigate how we compare and what we can do differently to compete in that market. This all helps us define our USP: whether it's location, apartment sizes, amenity offer, or something else; and this then advises us on our marketing strategy.
"However, our research does not just entail studying our competition. As a Manchester-based company, we have a breadth of knowledge about that city, but when we decided to expand outside Manchester, we knew that other cities would have their own personalities, their own histories, and other unique features which meant that we could not simply transplant our Manchester knowledge and experience into a different city.
"This is why our Research & Insights department was established, to enable us to gain further knowledge about each city and try to know and understand these places as well as we do Manchester, and to use this knowledge to allow us to fit seamlessly into the local ecosystem. Our city research entails getting to grips with the history of each city, the demographics, local employers, commuting patterns, what locals like and what they don't like; and this knowledge is constantly growing as we adapt and learn from local experiences in each city."
How have you seen Manchester change over the last 5-10 years?
"Manchester has transformed from a northern provincial city to a major European metropolis in an incredibly short space of time. Multiple events have all fused together and occurred simultaneously yet co-operatively to achieve this: such as the city's emergence as a tech hub, investment in media and the arts, expansion of the transport network, strategic regeneration of key city districts, and rapid population and business growth - all fuelled by the immense ambitions of local councils, businesses and people.
"The population of Manchester's metropolitan area has increased by half a million people over the last 20 years – to 2.9 million people – constituting unprecedented growth for a European city. The city centre in particular has been the hub of this growth, increasing its population from under 1,000 people in 2001, to over 60,000 people today. The council want to grow this further, setting their sights on growing the city centre's population to a quarter of a million people over the next few decades. Successful cities around the world celebrate their high density, high activity urban centres – and this is what Manchester's councils are currently aiming for.
"Anyone who hasn't been to Manchester for the last few decades is in for a surprise. The city's streets (many of them recently pedestrianised) are now lined with cafes, bars and restaurants; many of our once-derelict buildings have been brought back into use; multiple city districts such as Ancoats, New Islington, Greengate, New Bailey Salford Quays, and Great Jackson have all emerged from post-industrial wastelands over the last decade and are now homes to tens of thousands of people and businesses. The city council's ambition also has not waned now that they have achieved their 1990s goal of positioning Manchester as a key European city. Now their ambition is to transform Manchester into a key Global city, and so this growth and dynamism doesn't seem as though it is going to slow down any time soon."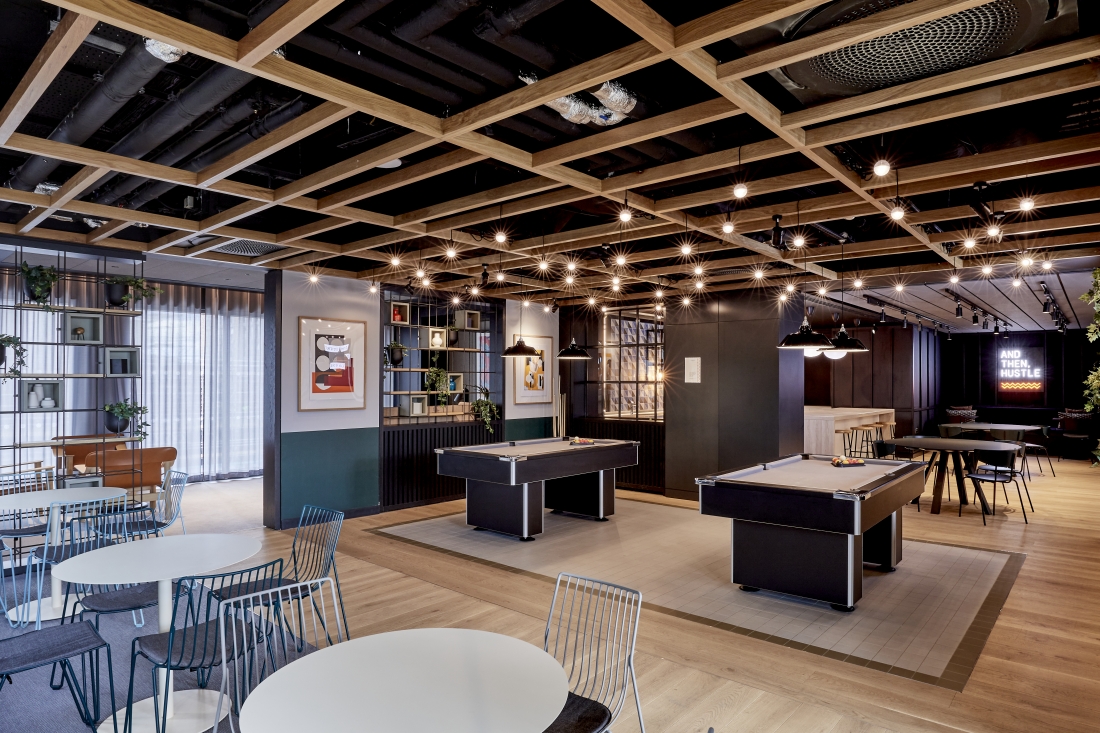 How has the pandemic affected your business/that of your clients?
"It's been a tough two years with the Covid-19 pandemic and the construction/property industry has felt the effects as much as any other. Initially, construction closed down, however once buildings did open, leasing was a struggle as the cities had effectively closed down and were virtually deserted.
"The vast majority of our communities are amenity rich, and we were forced to close the amenity spaces down in line with government guidelines, and had to find new ways to (virtually) build on resident communities and do our bit to help combat our residents feelings of isolation. We know the service we, and other BTR operators, offer is special, and to be unable to provide that service and hold resident events was a challenge.
"We are lucky to have a strong infrastructure which has helped us retain our people, our best asset, and we're grateful that the industry, and the country, is now opening up and allowing us to get back to what we love doing."
What are the key property trends we can expect to see reflected in the market over the next 12-18 months?
"The pandemic has increased demand for larger apartments, such as 3 beds, and homes with some form of private outdoor space (such as a balcony or garden) – and we expect this to continue even as COVID is consigned to history. We have been producing research for over two years now (even before the pandemic) which clearly states that apartments with balconies achieve higher rents, and let quicker, than apartments without. We therefore expect to see more apartments which have balconies emerge across our cities.
"Lettings rates across most of our key cities, especially Manchester, are currently performing far higher than they were pre-pandemic. In June 2021, we reported that the number of lettings being achieved in Manchester was 139% above the same time in 2018 and 2019 – clearly quashing any belief that the pandemic would harm city centre living.
"However, there is a clear market emerging which aims to cater for city centre dwellers who are now growing older and starting families. City centre residential markets will have to adapt again to cater to this market – providing larger apartments and townhouses in central or city centre fringe locations to stop the tide of people moving to the suburbs as they grow older. Diversifying city centre demographics has been a key ambition for major city councils up and down the country for decades, and now is the perfect time to start to build on these ambitions – by building homes that appeal to a broader range of people (not just 20-and-30-somethings).
"We are already seeing some proposals for later living schemes located in city centres, and we expect this to continue as well. The UK has not traditionally embraced city centre living for older people – but this is a tried-and-tested approach in many European cities, and encouraging growth in this market in the UK will not only diversify city centre populations, but will also increase social cohesion as it enables people from across different age groups to socialise together and share their experiences."
And, finally, what's next for urbanbubble?
"We have a strong pipeline of new developments, 20 plus in the next 4 to 5 years – lots in London and the South East but also, 4 north of the border which I am really excited about. Short term, we have Croydon at the end of 2021 and Glasgow and Cardiff in 2022.
"We're busy with consultancy work for some key clients and our portfolio in our hometown of Manchester continues to expand. We're excited to see what the next few years bring to the industry and, essentially, we want to deliver on our vision, to be the greatest residential property manager, and make our cities better places to live."