Pfleiderer amps up sustainability of OrganicBoard with OrganicGlue.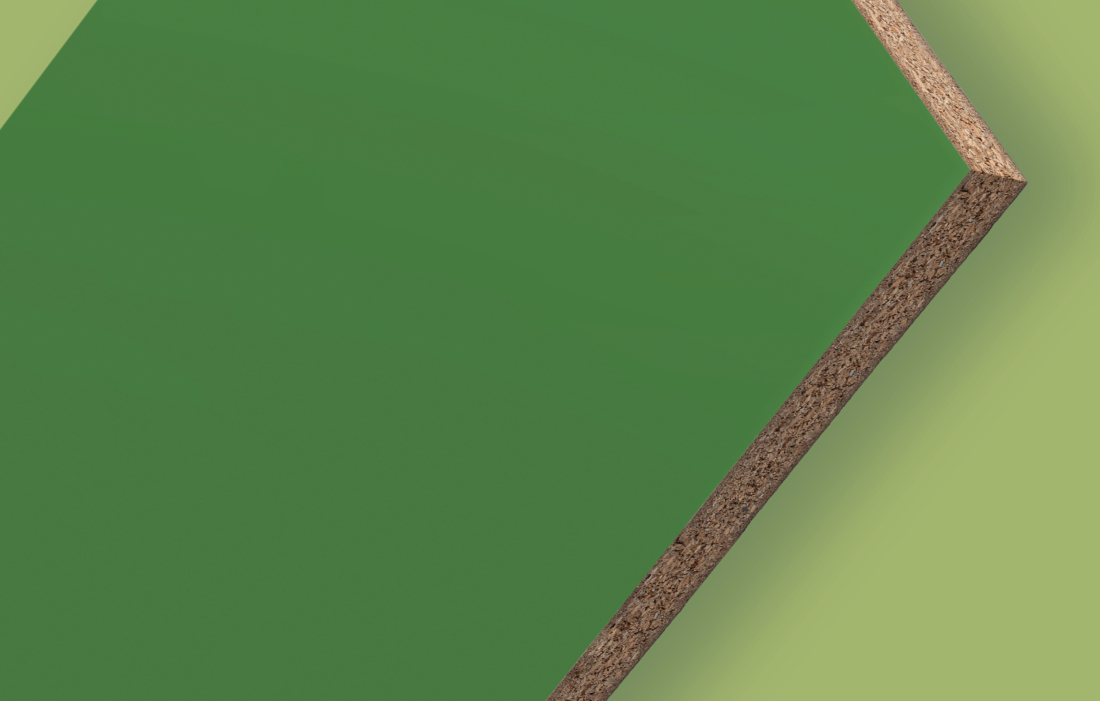 Pfleiderer has ambitious goals when it comes to sustainability. And this is reflected in its OrganicBoard P2 product.
With its natural and regenerative raw material concept, the decorative board for furniture and interior design sets standards in the change of track from fossil to biogenic formulations: by using the biogenic glue OrganicGlue, the use of fossil resources in production can be reduced by approx. 50 percent.
"Pfleiderer recognised a long time ago that we as a company have a social responsibility that we want to live up to," explains Stefan Zinn, CCO of Pfleiderer Deutschland GmbH. This realisation led to the "Naturally Sustainable" sustainability strategy published in 2021, in which Pfleiderer committed itself, among other things, to producing at least 10 percent of the volume of particleboard produced annually using bio-resins by 2025.
"We are following up these words with actions," says Stefan Zinn. "Also in the product range. The OrganicBoard P2 is an extension of our sustainable portfolio with which we contribute to achieving a better climate balance."
More sustainability through biogenic raw materials
The melamine-faced decorative board OrganicBoard P2 is based on a resource-saving, sustainable wood mix - with FSC or PEFC certification on request. As with all Pfleiderer products, OrganicBoard P2 offers uncompromising "Quality Made in Germany", which is reliable to process and sets no limits to design freedom - thanks to the unlimited decor and structure selection of the DST EXPRESS stock and fast delivery programme.
"A real innovation here is our new biogenic glue OrganicGlue," says Stefan Zinn. OrganicGlue is made from biogenic raw materials that are created as by-products in other industries.
This contributes decisively to better sustainability and saves around 20 m³ of natural gas in the production of 1 m³ of OrganicBoard P2. And Stefan Zinn sees another advantage in the product: "By using OrganicGlue, production is largely decoupled from the supply situation for natural gas and urea. In principle and in the current situation, this fact is also highly significant."
OrganicBoard P2 is offered in board sizes 5,310 / 2,655 x 2,100 mm and in thicknesses 16, 18, 19, 22 mm. Other thicknesses are available on request. In addition to its ecological and design advantages, the new board, like all decorative products from Pfleiderer, is particularly easy to clean and antimicrobial.
In terms of technical properties as well as workability and processability, there are no restrictions to the previous standard DecoBoard P2. "Innovation, customer orientation, sustainability and quality - the OrganicBoard P2 embodies everything Pfleiderer stands for," concludes Stefan Zinn.