SCP AND Donna Wilson presents Abstract Assembly.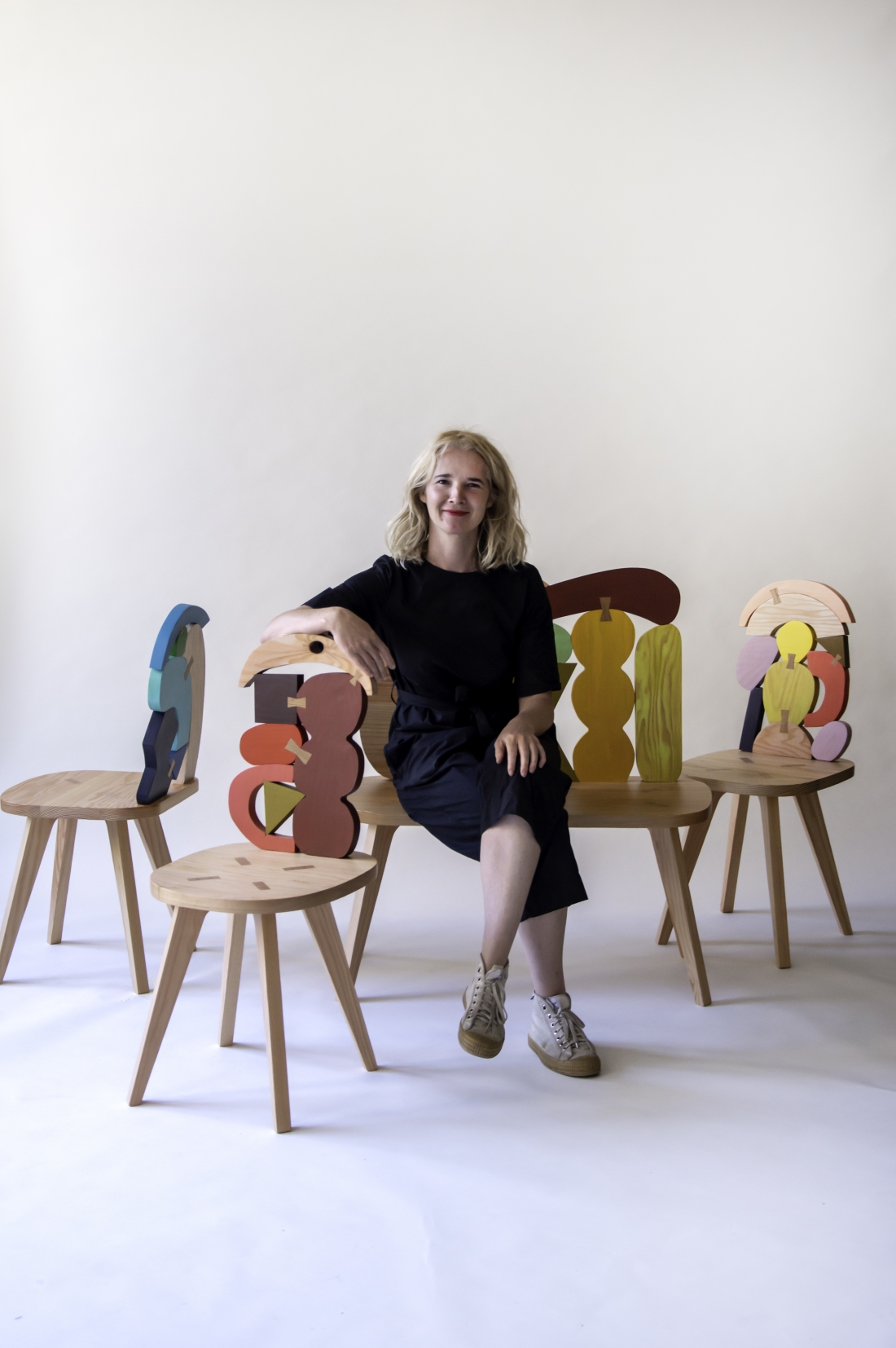 SCP is a producer of high quality contemporary furniture, lighting, textiles and accessories. Established in London in 1985 by Sheridan Coakley, the company is guided by the idea that design can transform the world around us.
Working with Donna Wilson the award-winning designer whose work is characterised by its playful nature, tactile aesthetic and multi-coloured palette, they present Abstract Assembly a collection of one-off sculptures, furniture and objects in a breadth of non-formal shapes and colours.
Fired by a desire to return to the experimental roots of her working practice and to break the shackles of designing product typologies only suitable for small batch production, Donna Wilson laid out a blank sheet of paper and picked up a paintbrush. A little more than a year on, the resulting collection, Abstract Assembly is available exclusively at SCP in the UK.
Lovingly made by hand in several different woods, then slowly painted by brush, each piece in Abstract Assembly features a unique colour palette, designed by Donna Wilson. There are three chairs, one bench, three mirrors and two sculptures, in the collection. Each piece is made with a set composition of shapes, held together using a blend of butter y joints and other traditional woodworking techniques.
Donna Wilson, whose knowledge and expertise is so deeply steeped in textile design, has approached working with wood in an almost two- dimensional way, asking this natural material to bend and ow in unexpected ways. The result is a curious collection of pieces that are both visually arresting and quietly composed.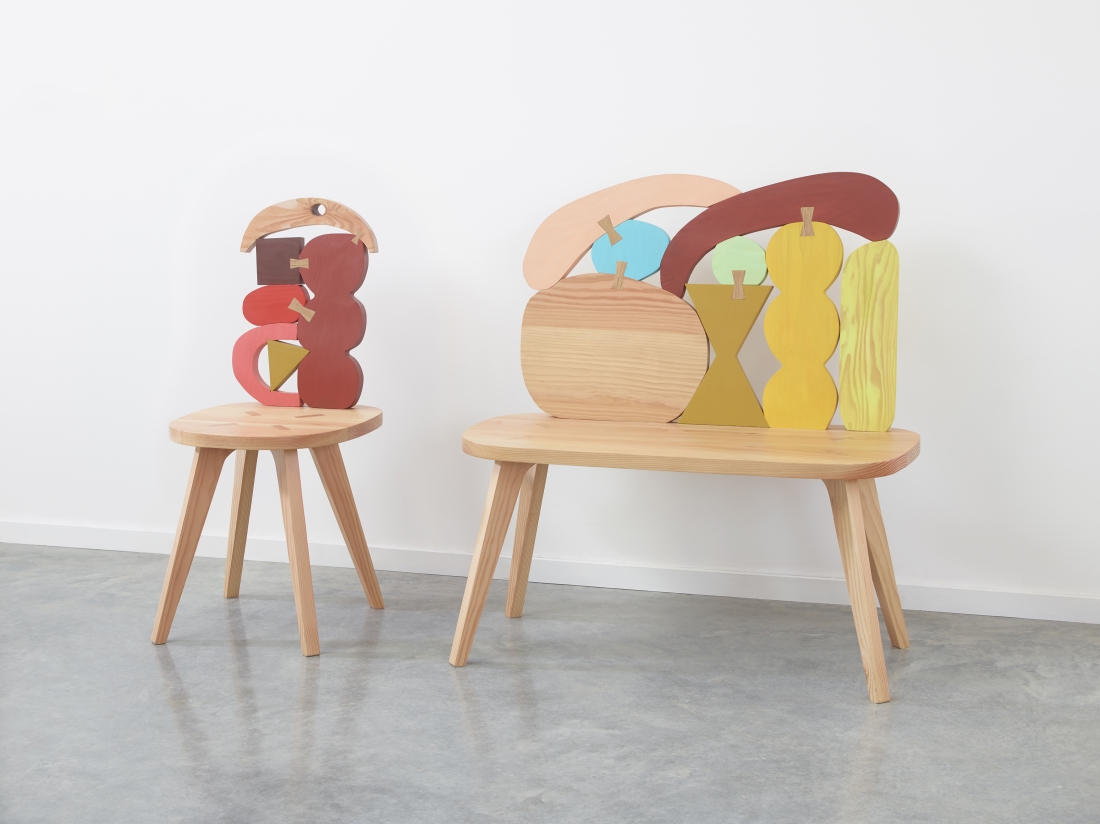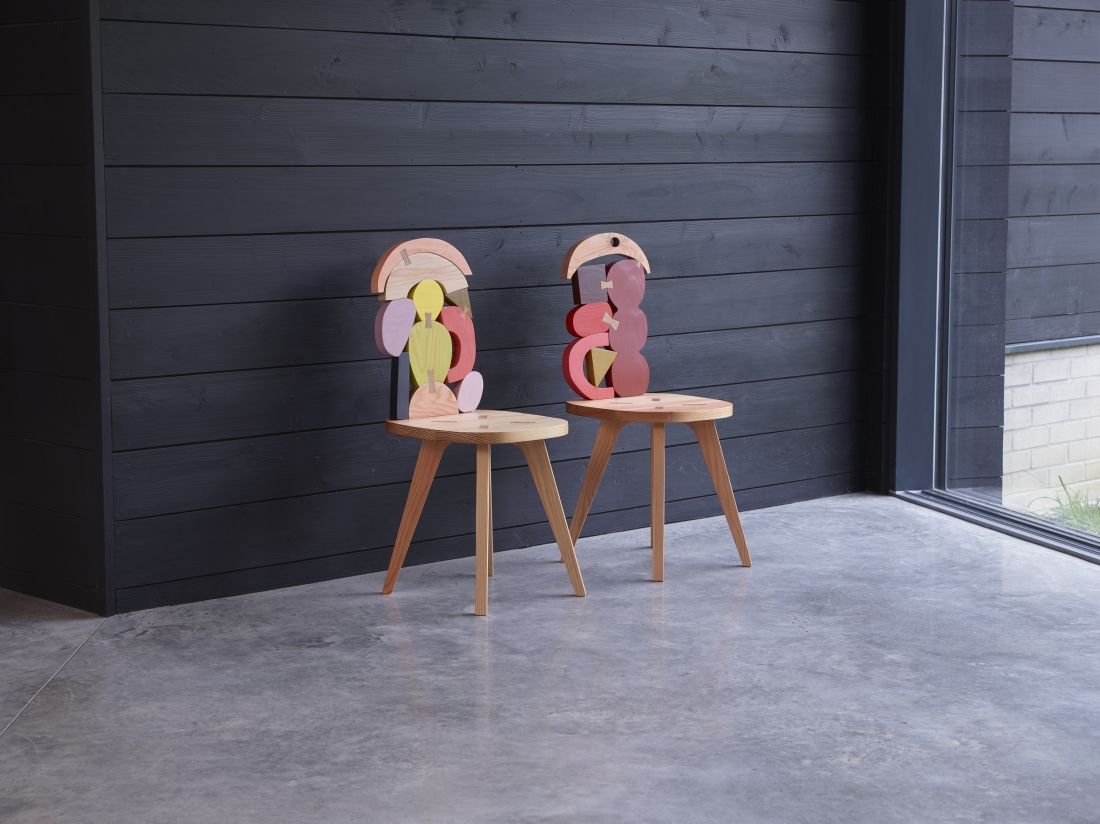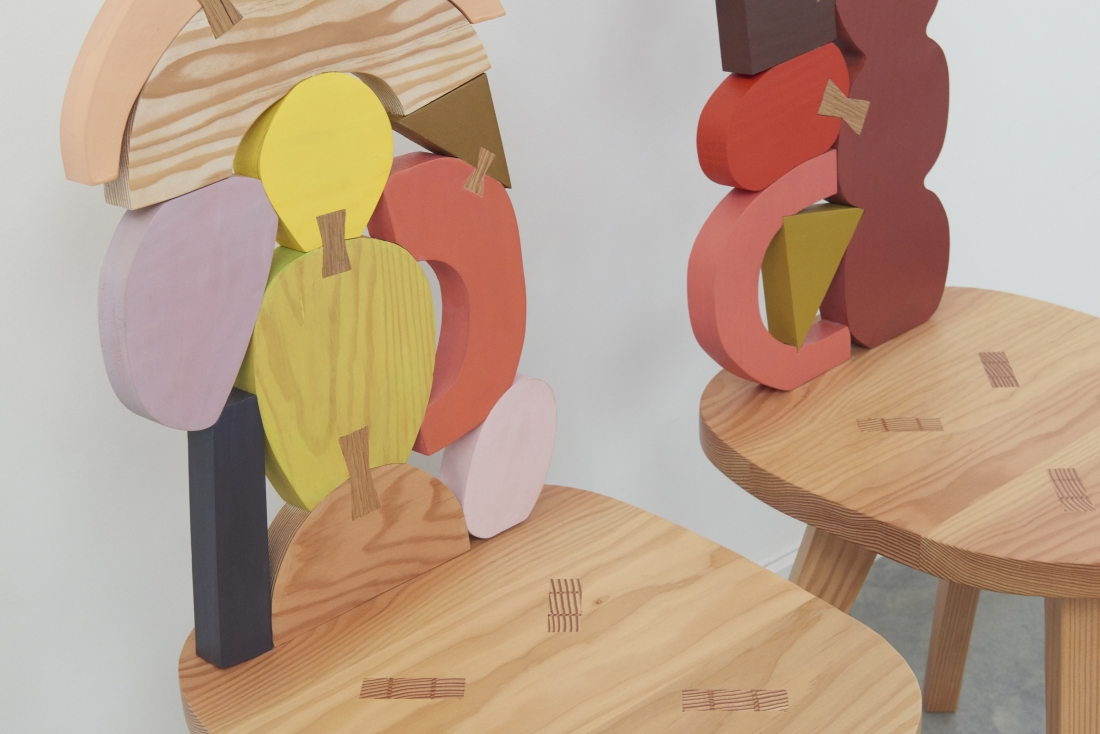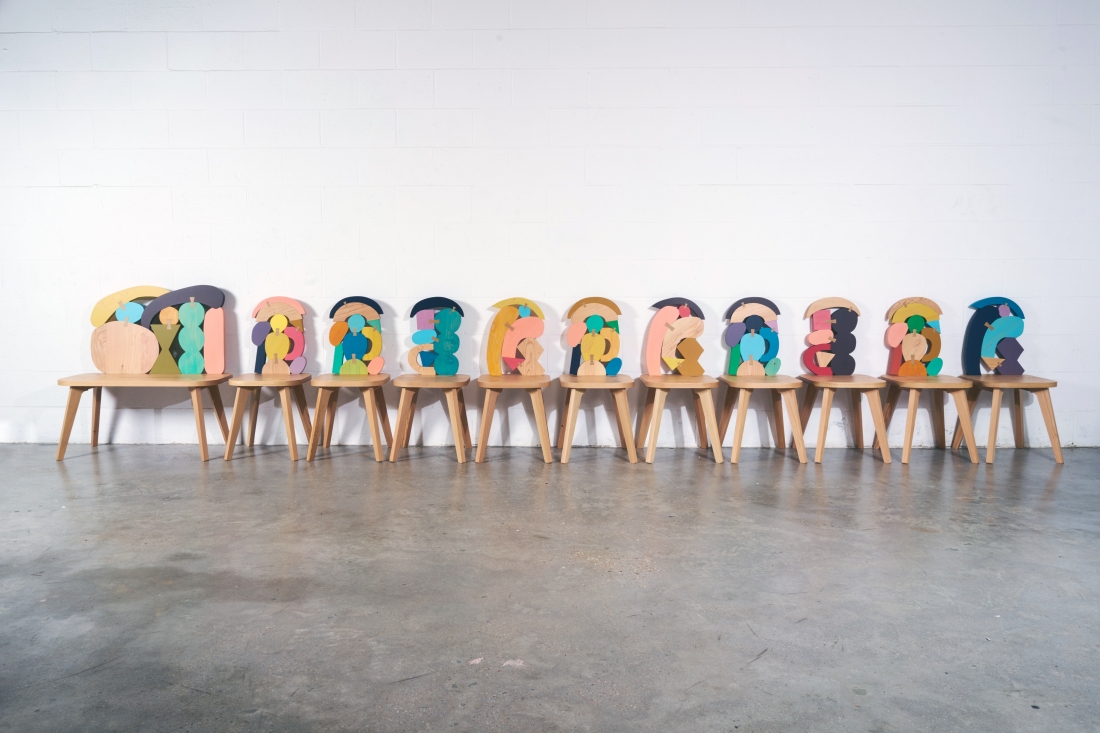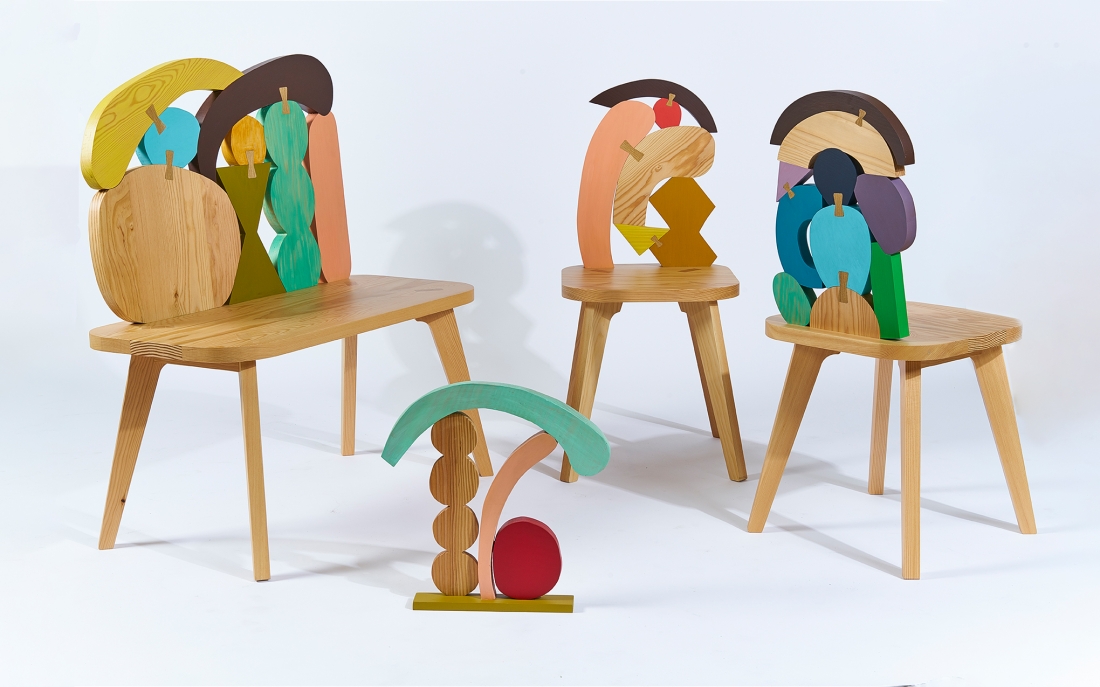 Discover more about SCP & Donna Wilson.