Introducing the Material Source Studio partners - part four.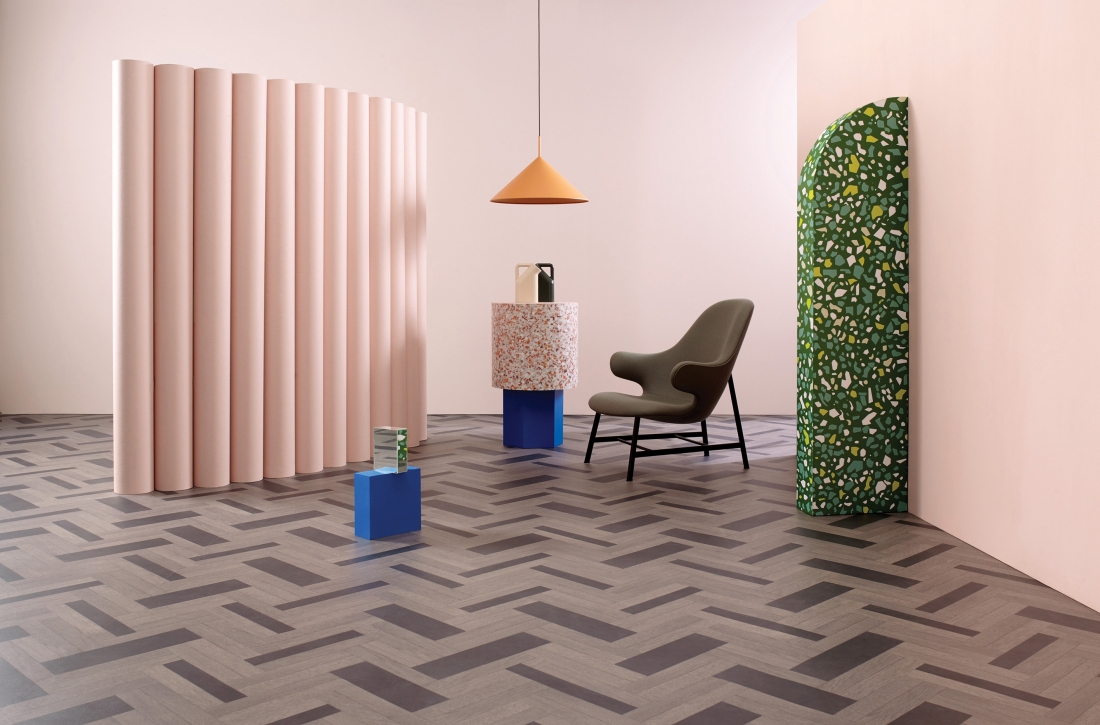 With the latest innovative products from 30+ global built environment brands, Material Source Studio in Manchester's NOMA will offer an unparalleled experience when it comes to specification.
Inspiration is firmly at the core of the space. And as well as being able to view the cutting-edge offerings of our partners, you'll also be invited to talks, CPDs and exhibitions to further fuel your imagination.
As we now hurtle towards opening, we introduce you to some more of our Studio partners. Further details of opening will be announced soon, so stay tuned!
Darwen Terracotta
Darwen Terracotta's team of expert craftspeople have been working within the industry for many years, working on both restoration and new build projects for some of the most prestigious buildings across the world. Handmade terracotta and faience offer practically unlimited design flexibility for shape, size and colour, signifying that the only real limit is your imagination.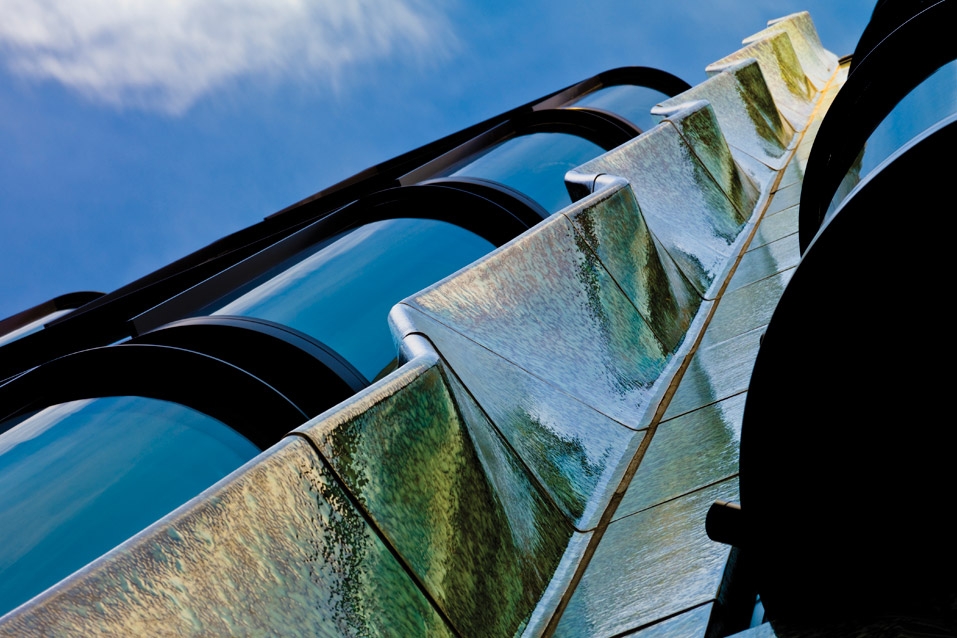 Can you give us a flavour of what you'll be showcasing at the Studio?
"We are excited to be showcasing a number of new-build blocks from our recent projects, allowing visitors to get up close with the tiles that clad the magnificent buildings we work on. As well as this, we will be presenting our unique coloured and mottled fireclay sinks."
What aspect of Material Source Studio are you most looking forward to?
"We feel very honoured to be part of this exciting venture. There are definite synergies amongst all of the partners, and exploring the ways we can work with everyone involved is something we are really looking forward to."
Whitebirk Sink Company
The sister company to Darwen Terracotta, the Whitebirk Sink Company produces fireclay sinks that are handcrafted by its team of artisans. A vast library of colours, mottles and textures are available for glazing the sinks - and specific RAL colours can be matched to suit bespoke requirements.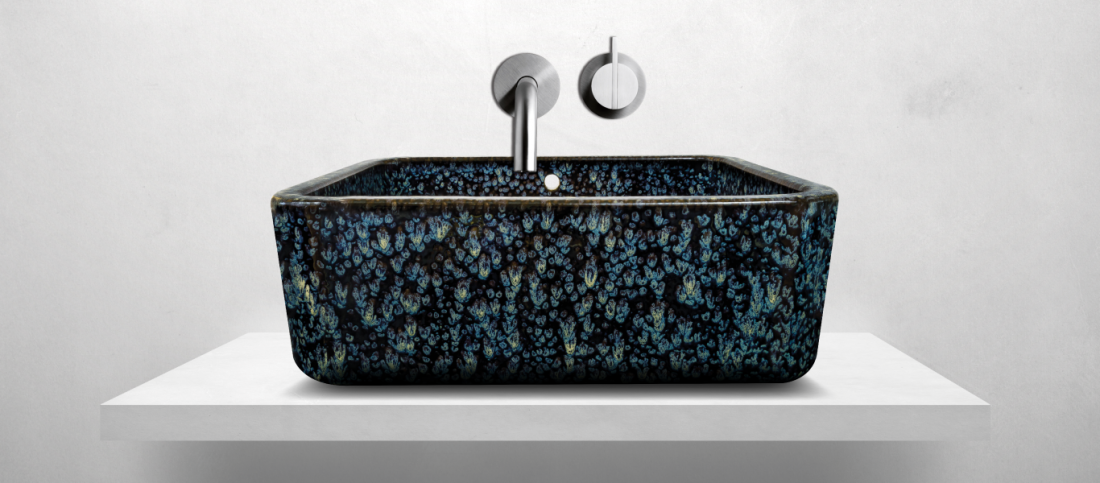 Ege Carpets
A virtual green thread runs through everything Ege Carpets does. Since its beginnings in 1938, sustainability has been literally woven into the heart of every facet of the business. From the way it operates to its manufacturing, Ege Carpets has achieved an array of sustainability standards including 100% Cradle to Cradle certification.
The award-winning and competitive product offering is suitable for all commercial projects and available in wall-to-wall, carpet tile and rug formats. With a plethora of classic and designer collections to choose from, including collaborations with luminaries like Tom Dixon and Monsieur Christian Lacroix, as well as the bespoke creative capability to produce any design imaginable, the in-house team of expert designers and state of the art production facility in Denmark are ready to help bring your creative vision to life.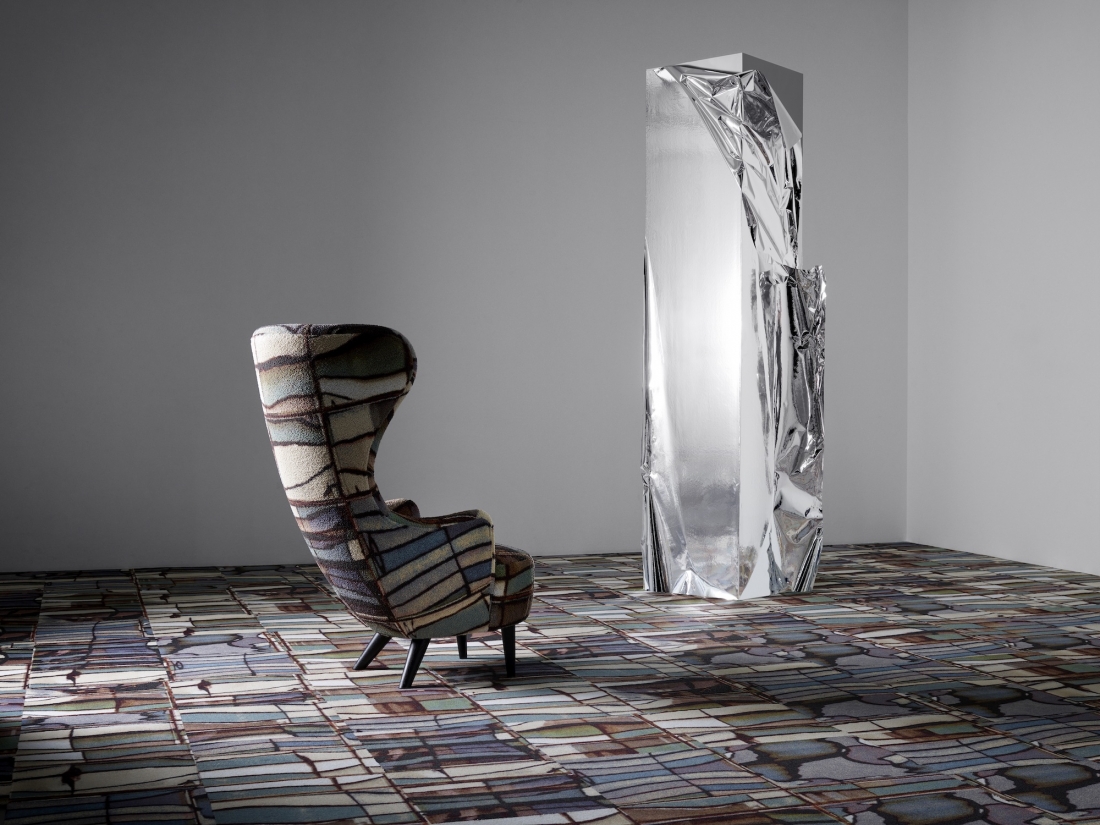 Can you give us a flavour of what you'll be showcasing at the Studio?
"We'll be showcasing our Reform Transition and Econyl yarn made from recycled fishing nets. Transition's inspiration is taken from nature with three designs that are inspired by seed, fibre and leaf. As the name suggests, this carpet allows a transition between two colours with a gradient effect. We're also planning on showcasing something from our Tom Dixon collection, Industrial Landscape."
What aspect of Material Source Studio are you most looking forward to?
"We're really looking forward to the doors being open, especially after the last year+ of restrictions, getting to know the community and helping to cement our presence alongside so many great brands with great values, stories and products."
Forbo
As the leading global manufacturer of flooring solutions, Forbo prides itself on offering a truly comprehensive product portfolio with leading-edge products, specifically designed to cater for every area of a project.
Ever since the company began making floor coverings, starting with linoleum more than 150 years ago, the commitment has always been the same: to create better environments in all the spaces in which people, work, live, interact, relax, heal, learn and play.
From entrance to exit, whether new build or refurbishment, Forbo's integrated flooring portfolio can help specifiers, interior designers and facilities managers to create beautiful and inspiring - yet functional - interiors. Its dedicated and passionate team can work with you to choose the right flooring solutions for your project.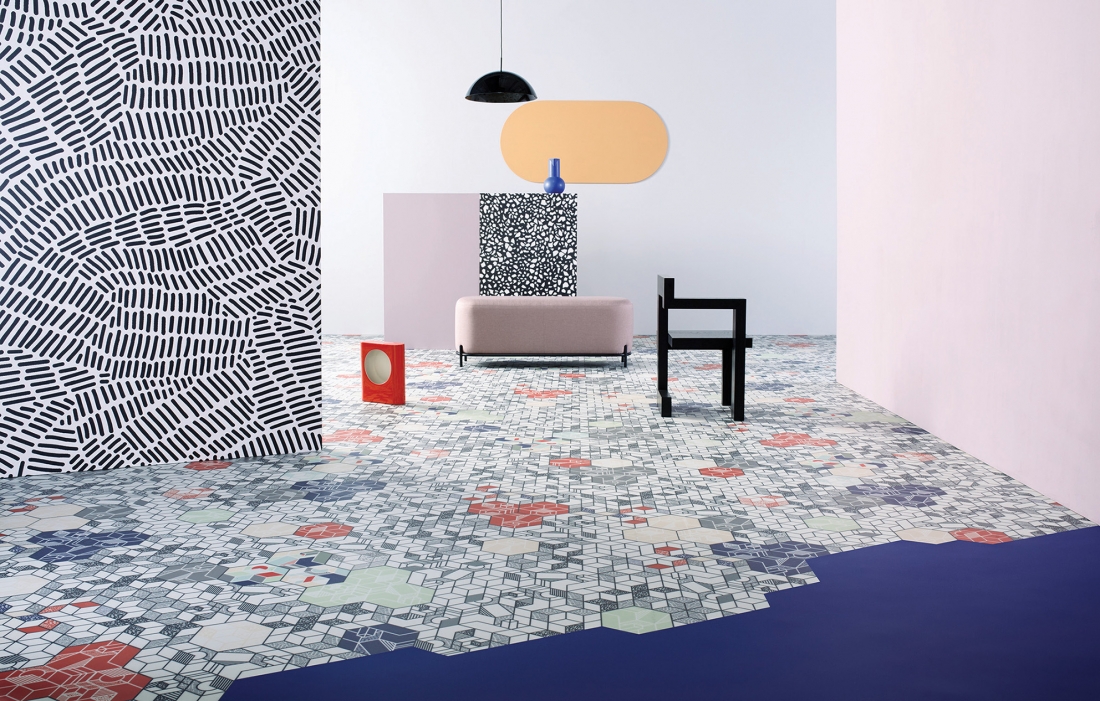 Can you give us a flavour of what you'll be showcasing at the Studio?
"Sustainability is an increasingly hot topic and a huge focus within the industry. We will be showcasing our linoleum brand, Marmoleum, which is made from 97% natural raw materials and confirmed as CO2 neutral (cradle to gate) – without offsetting. It is a truly versatile product, available in sheet and modular formats and renowned for its durability, sustainability, high quality and innovative design.
"We will also be showcasing other ranges from our flooring portfolio, such as our Sarlon acoustic and Modul'up adhesive free acoustic vinyl sheet solutions, Step safety vinyl and Coral textile entrance flooring, which work perfectly together for the creation of integrated schemes. In addition, we have recently launched an array of high performing and exciting new products that reflect the latest design trends, and we are excited to tell you all about them. We really are the one-stop shop for flooring solutions."
What aspect of Material Source Studio are you most looking forward to?
"We are really looking forward to meeting and collaborating with architects and designers and sharing a space with a like-minded community. After the last year and a half, our team have missed being able to get out and about to meet new faces and the Material Source Studio is the perfect place to start. It's a pleasure to be involved and we can't wait to get stuck in!"
Panaz
Panaz is a global designer and manufacturer of high quality, flame retardant, technical fabrics and wallcoverings, specialising in the hospitality, healthcare, cruise and corporate sectors.
For more than 30 years as UK fabric suppliers, the company has focused on design excellence and differentiation through technical innovation resulting in a diverse and comprehensive range of beautiful, exclusive and durable flame retardant furnishing fabrics.
Its continuous commitment to product excellence as upholstery fabric and wallcovering suppliers to both the UK and international markets, has ensured a constant flow of new collections, fabric constructions and technical developments.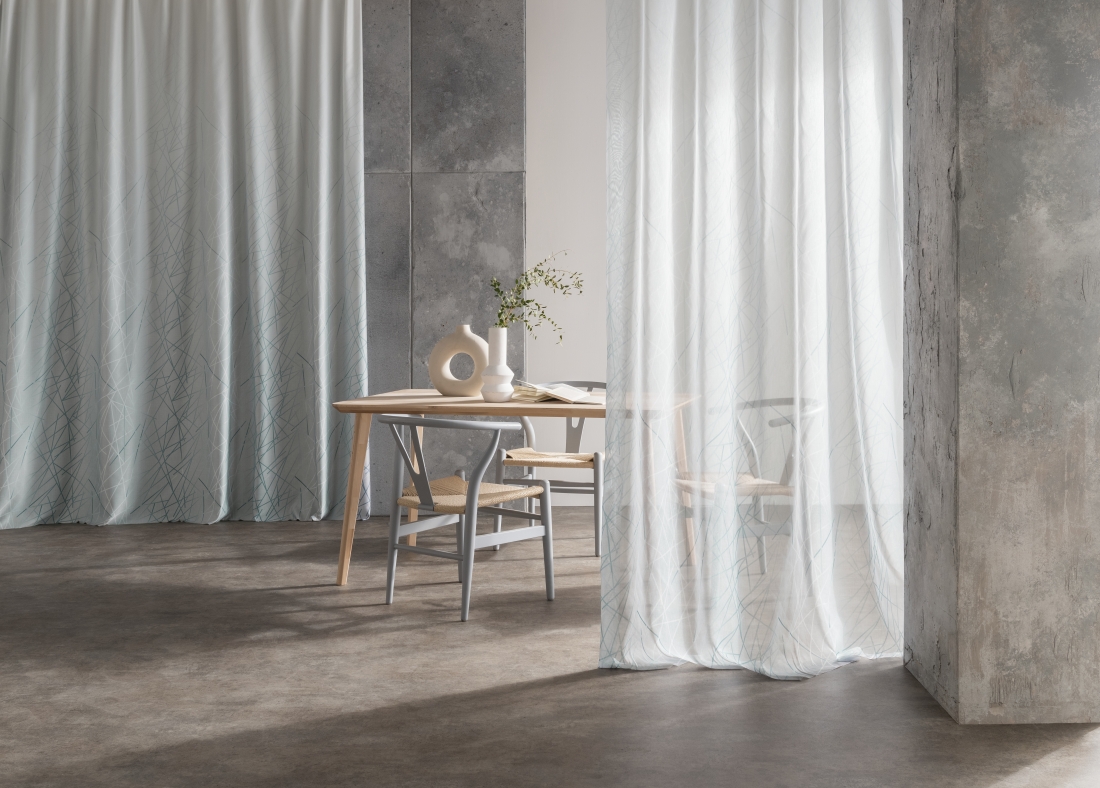 Oasis Plants
Oasis Plants specialises in biophilic design. From stunning living walls to office plants, the team's priority is to provide uncompromising quality and use its horticultural creativity to enhance areas created by architects and designers. A family run business, Oasis Plants has over two decades of experience. The team loves to work with visionary designers, architects, fit out companies and commercial building management teams to share its horticultural expertise and deliver designs unmatched in the industry.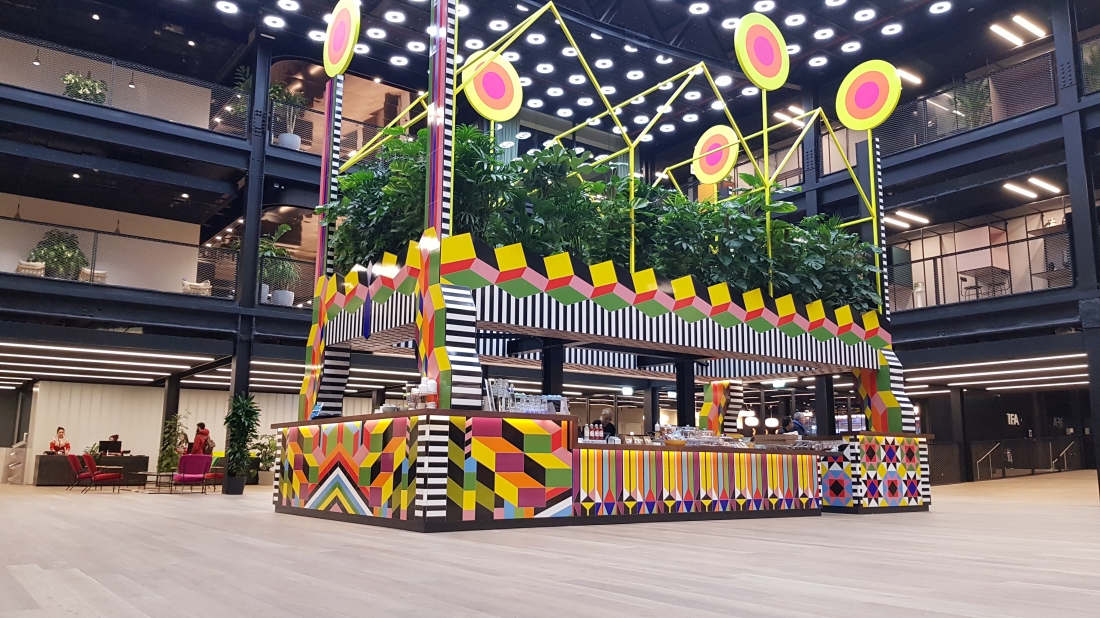 Can you give us a flavour of what you'll be showcasing at the Studio?
"Internal gardens, moss walls, a large 6m tree, and many more biophilic elements."
What aspect of Material Source Studio are you most looking forward to?
"It's a bit of a tie between the large tree and the internal gardens! The internal gardens will be changing with the seasons, and will be set in the ground, and the large tree will be an incredible focal point in the studio."