Sixteen3 supports AMH Workspace project with flexible furniture.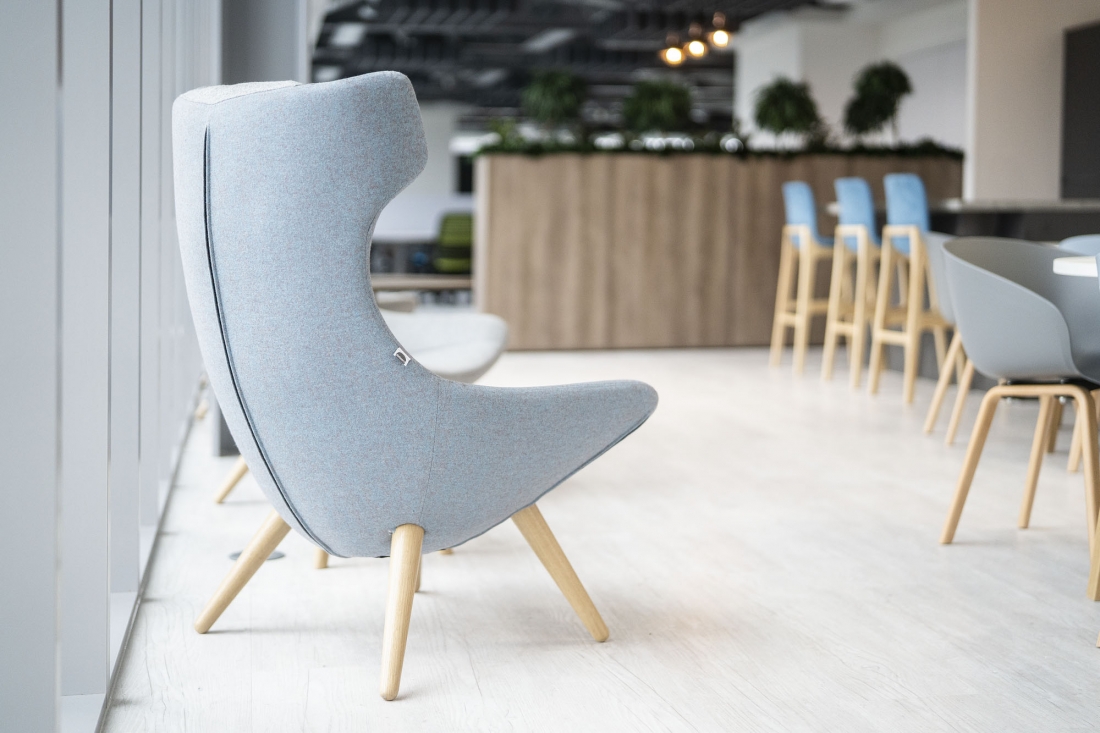 For the offices of Northern Gas and Power, AMH Workspace studied employees' energy and creativity levels to create a new, inspiring environment.
To bring the vision to life, the expertise of sixteen3 - a specialist designer and manufacturer of stylish, high quality, upholstered seating - was enlisted to produce furniture solutions to help people connect, collaborate and support agile working.
Both high and low back versions of the Alexander lounge chair were used to provide comfortable breakout and casual meeting seating over by the floor-to-ceiling windows. And various shades of Camira Synergy fabric were used in the upholstery to add splashes of colour and texture, whilst defining the distinct areas.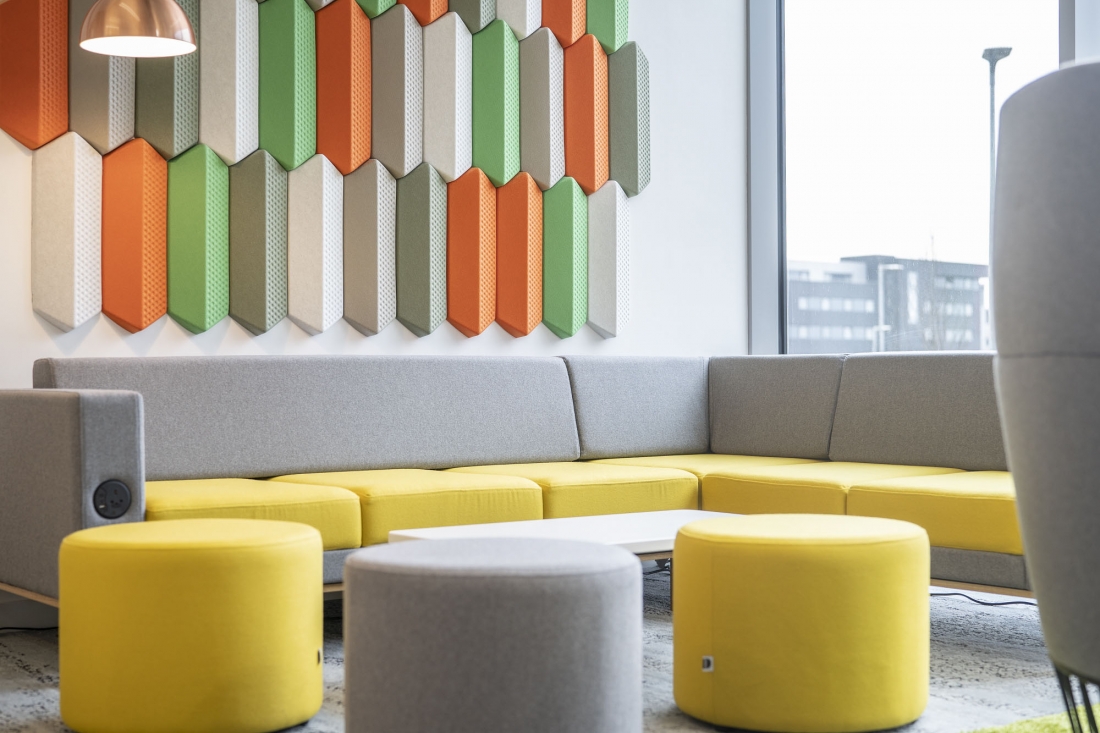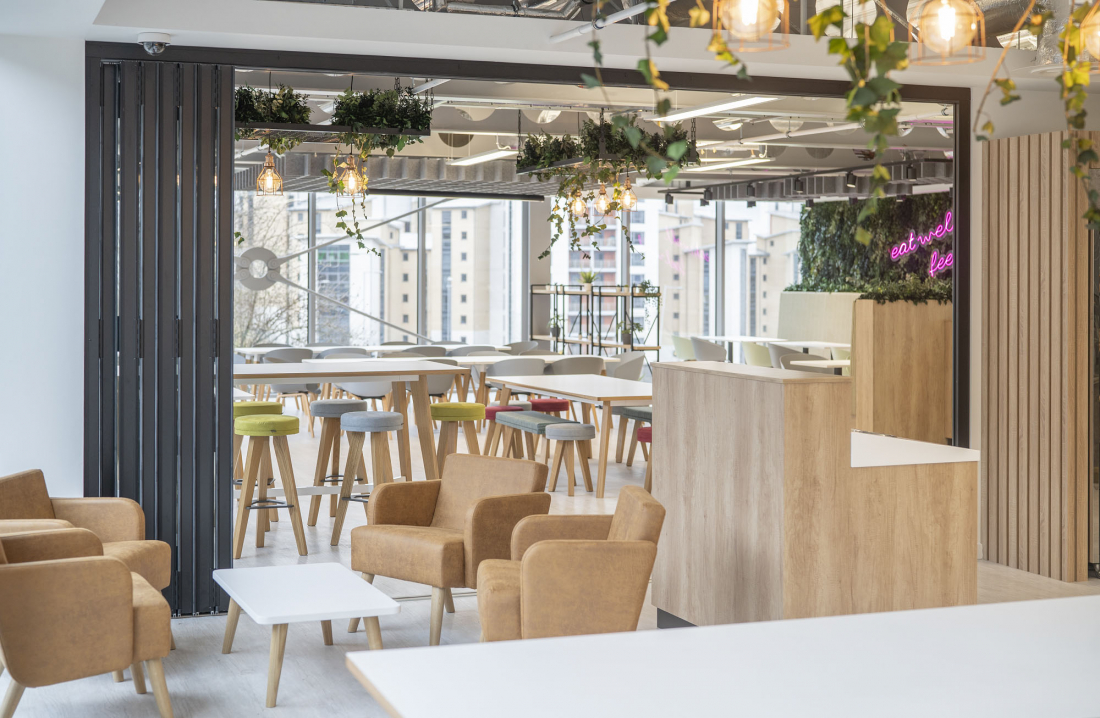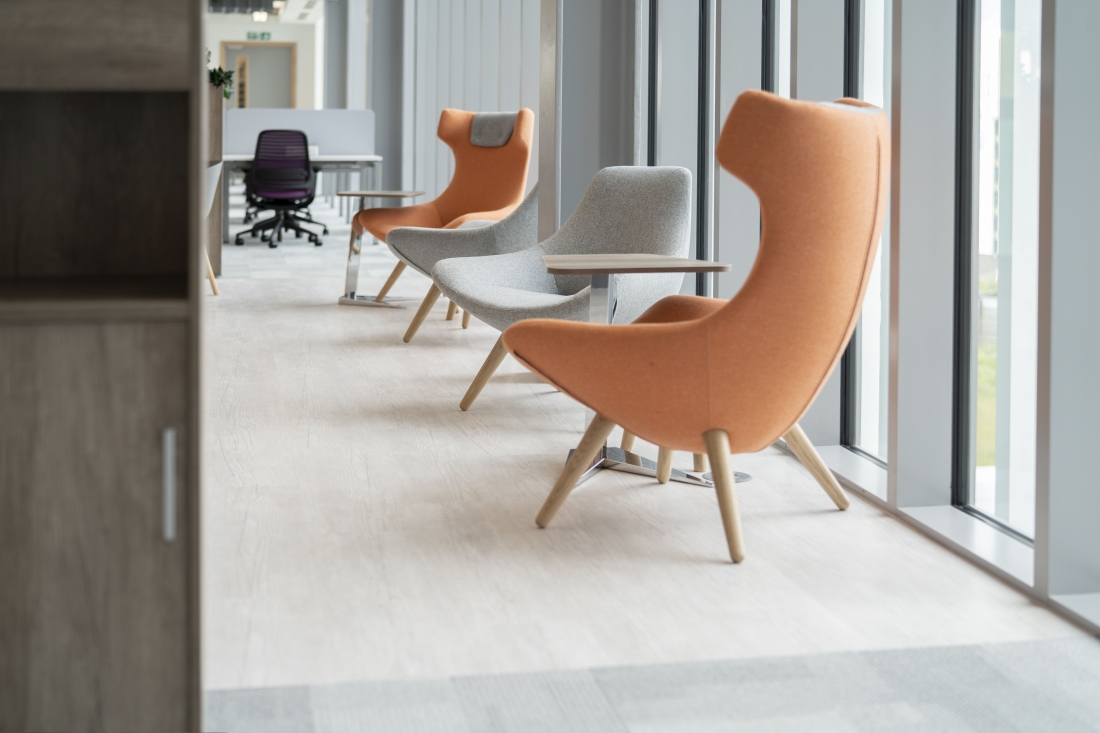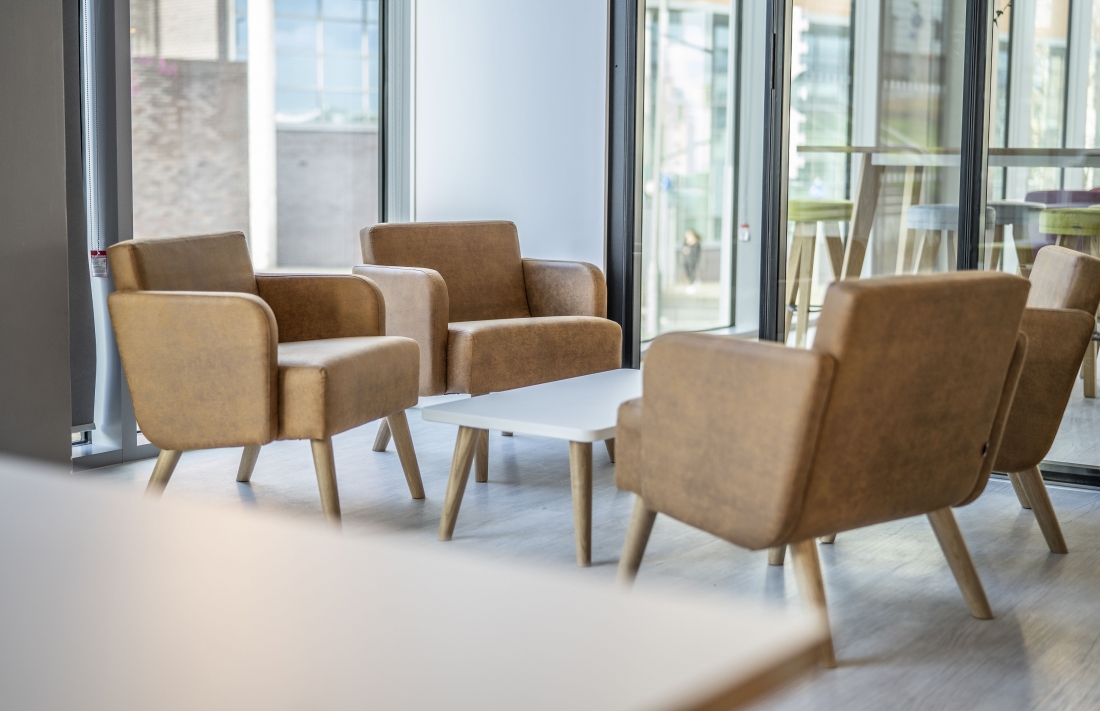 In the 'Feel Well Deli' a group of Gilbert armchairs are finished in the stylish yet hardwearing Oregon by Agua, with its unique vintage-inspired texture.
Large, comfortable Newton sofas and agile Pop stools furnish the relaxation zones, with two-tone upholstery and wooden frames giving a laid-back appearance.
The overriding theme of the workspace is natural wellbeing, and biophilic design features throughout to help boost employee wellness.