Tableau, the danish multidisciplinary studio, launches new pieces.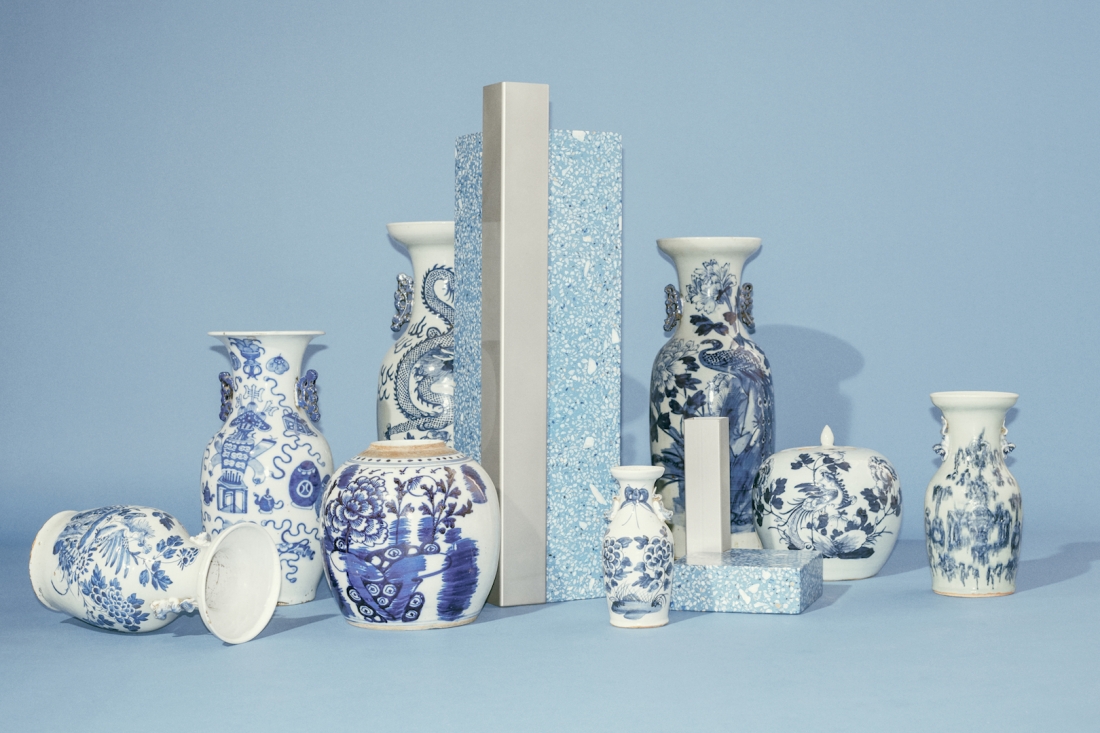 Tableau is a design, art and flower studio located in a 19th century building in Copenhagen. The studio, mostly known for its monumental floral installations in denmark and abroad, creates new and innovative objects and vases for flowers and plants, which underline tableau's singular approach.
Tableau celebrates craftsmanship, multiple industries and layers of expressions where steel is an ongoing material. Their pieces welcome you to a clash between raw materials and the softness of flowers, unique lines of design and contemporary art combined to beautiful effect.
The creative team's motto: simple building materials and architectural constructions. - Tableau.
The terrazzo vase is an interpretation of tableau's signature blue and raw & edgy lines. The vase is made of blue terrazzo, a blend of stones captured in concrete. the production process of terrazzo always creates a different result depending on the mix of stones and therefore, each vase has an individual touch. The terrazzo vase is the perfect recipient for large flowers or the most elementary orchid, and has already become an iconic work of art.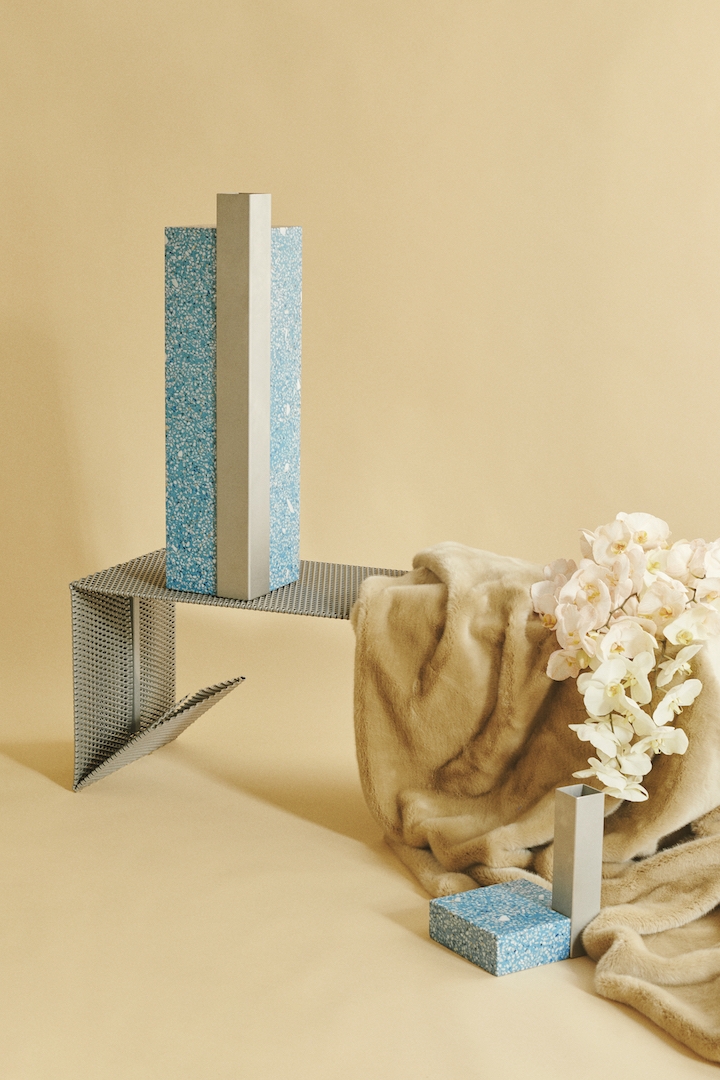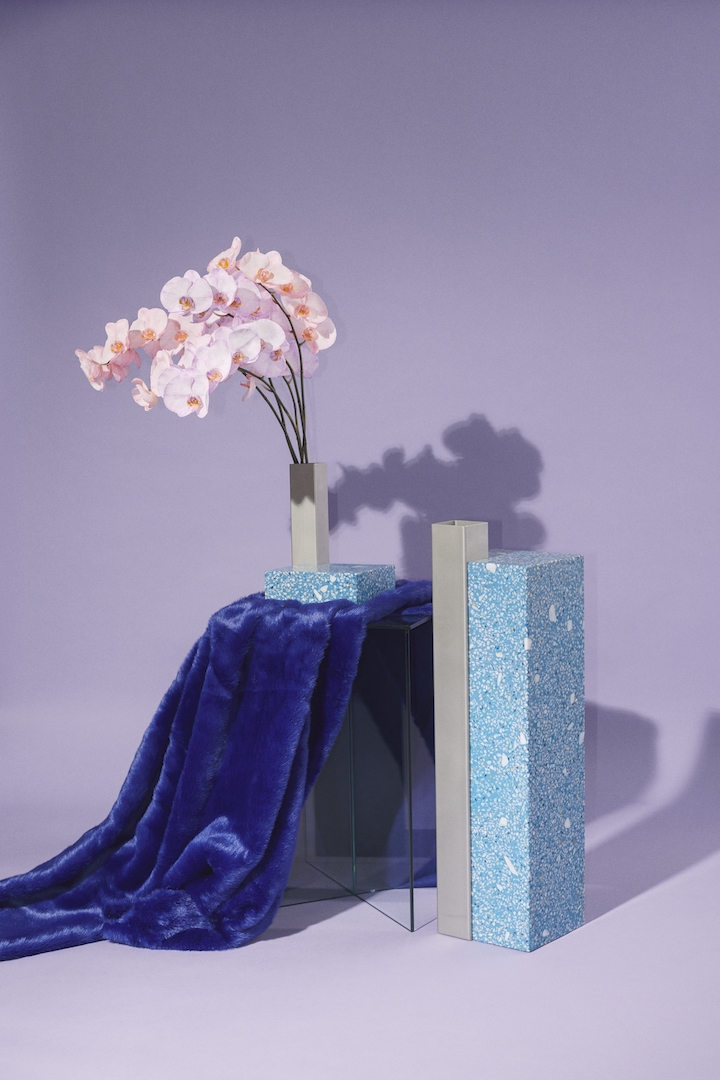 The pieces are available from december 2019 and made to order. The two vases will be displayed at tableau's concept store and studio. Learn more about Tableau.