Coralla Maiuri creates unique and timeless collections with a sunny and experimental style.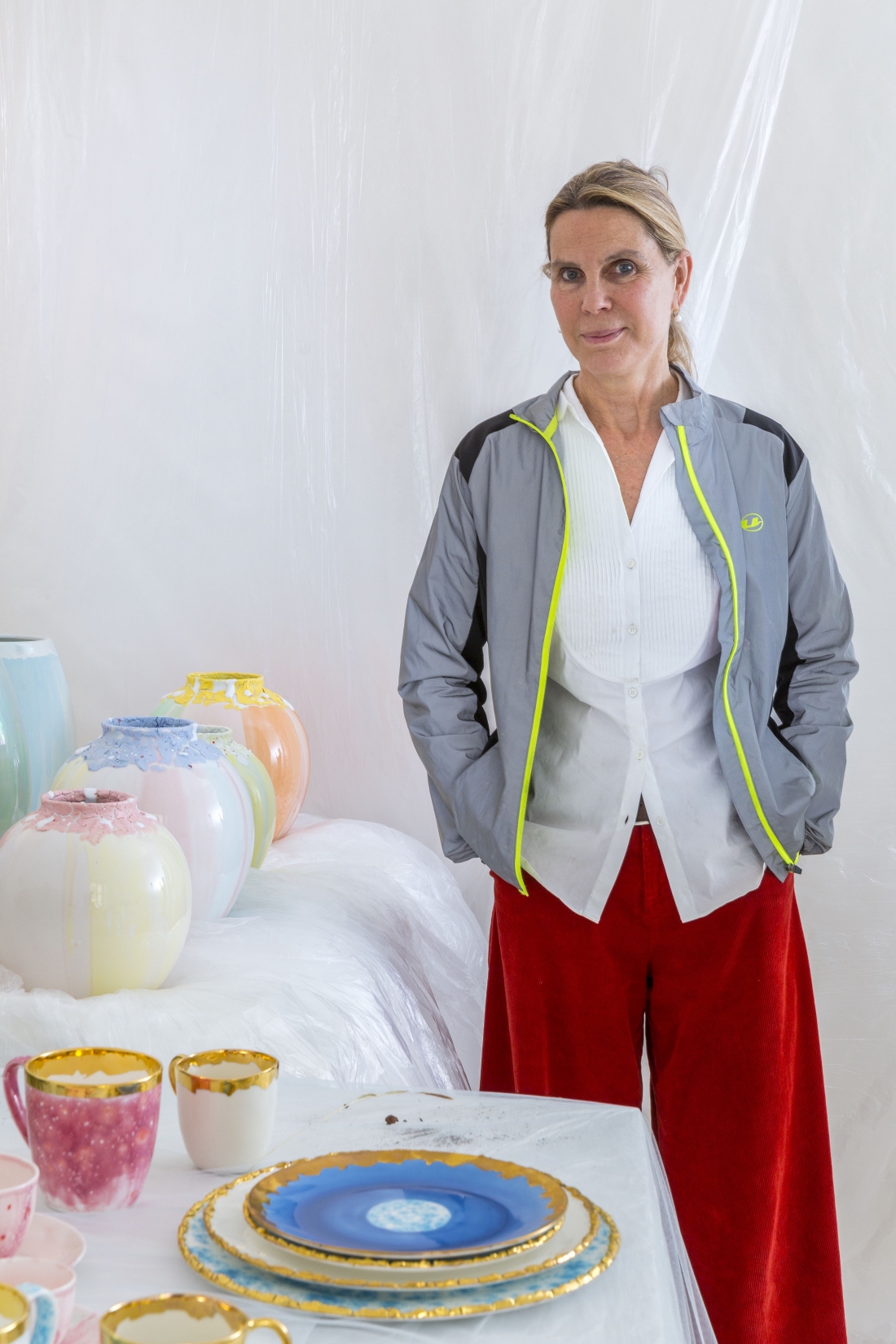 A designer and artist, devoted to experimentation, Coralla Maiuri has found her most recent expression in porcelain and ceramics. Her porcelain and ceramics are unique, refined creations, dreamy and familiar at the same time.
"Primary aesthetics and sophisticated style mix in a combination of art and design. Each collection is a story full of grace and joy" - Coralla Maiuri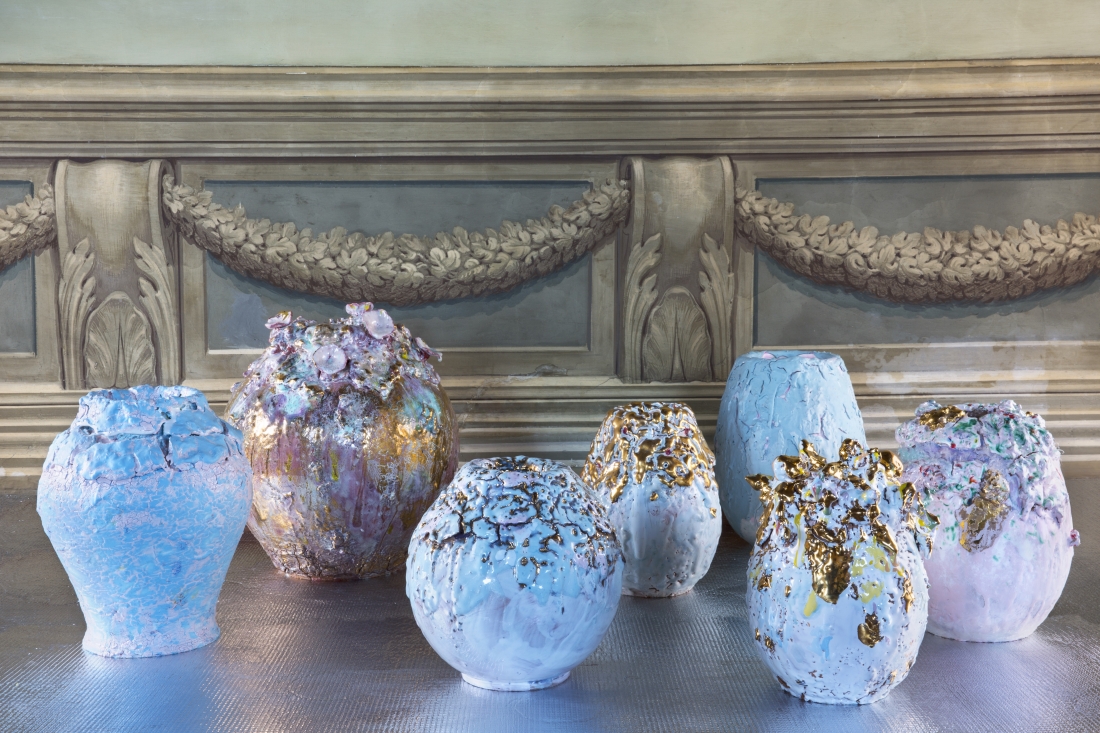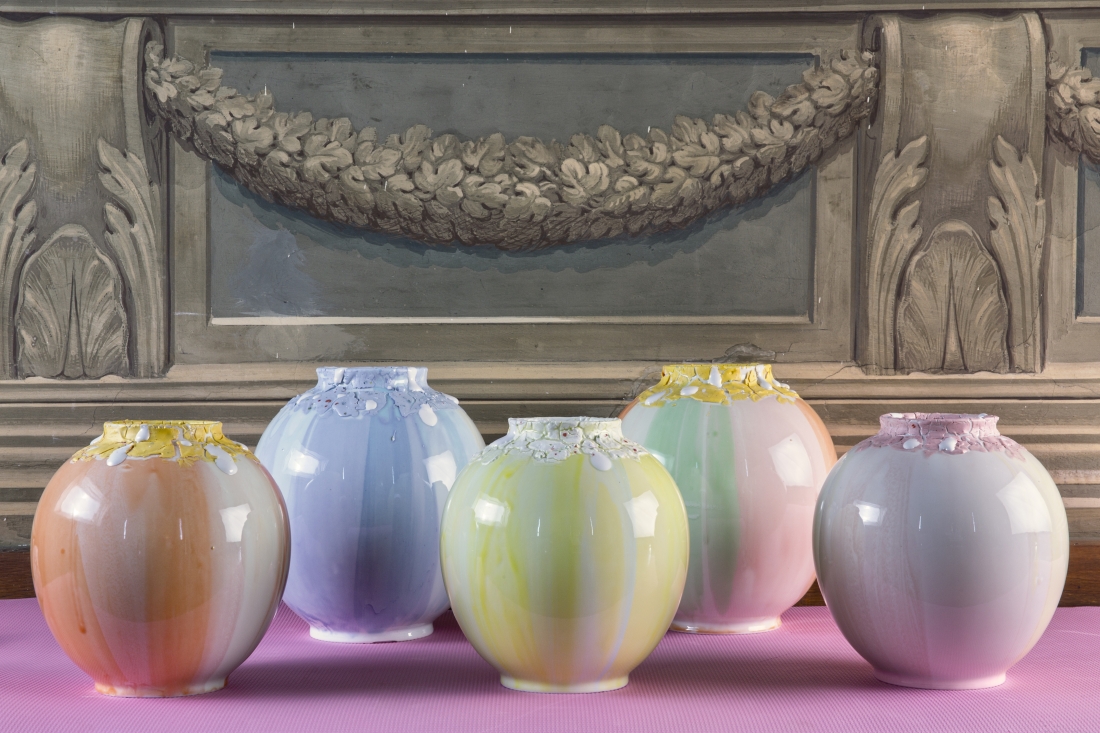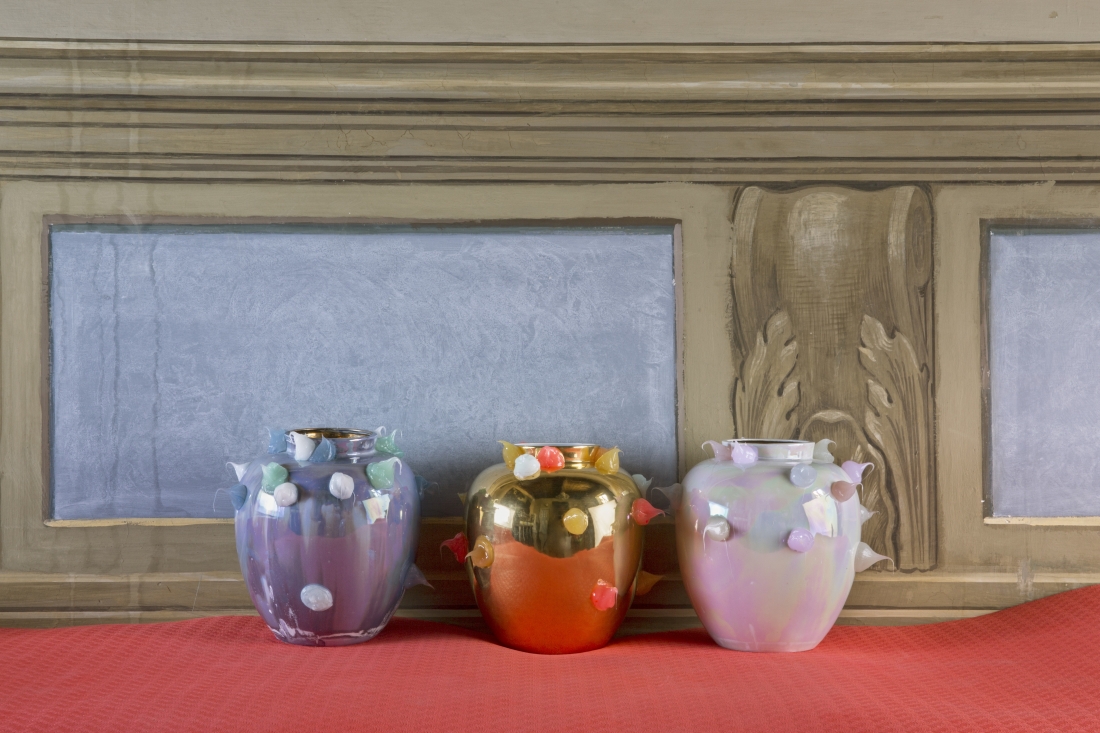 "The dish is a small planet that has been with us for millennia. Mine are like a teeming world emerging from a primordial pond, or with a spherical shape in the center, as in Etruscan paterae and middle eastern votive dishes."- Coralla Maiuri
The Villa Borghese collection takes its name from the rooms of the Borghese Gallery and is a tribute to Rome, with the expressive Caravaggio, the elegant Michelangelo, the soft Dafne, the sunny Paolina, the oriental Apollo, the passionate Scipione. Piazza del Popolo collection reinterprets traditional Italian handcrafted ceramics with original golden crackled edges.
New lines have been added to the collection; Celestial was presented at Maison & Objet in Paris in January 2019; Berry at the Milan Design Week - Fuorisalone in April 2019. The new tea services with several different colors and decorations were also presented In Paris and Milan.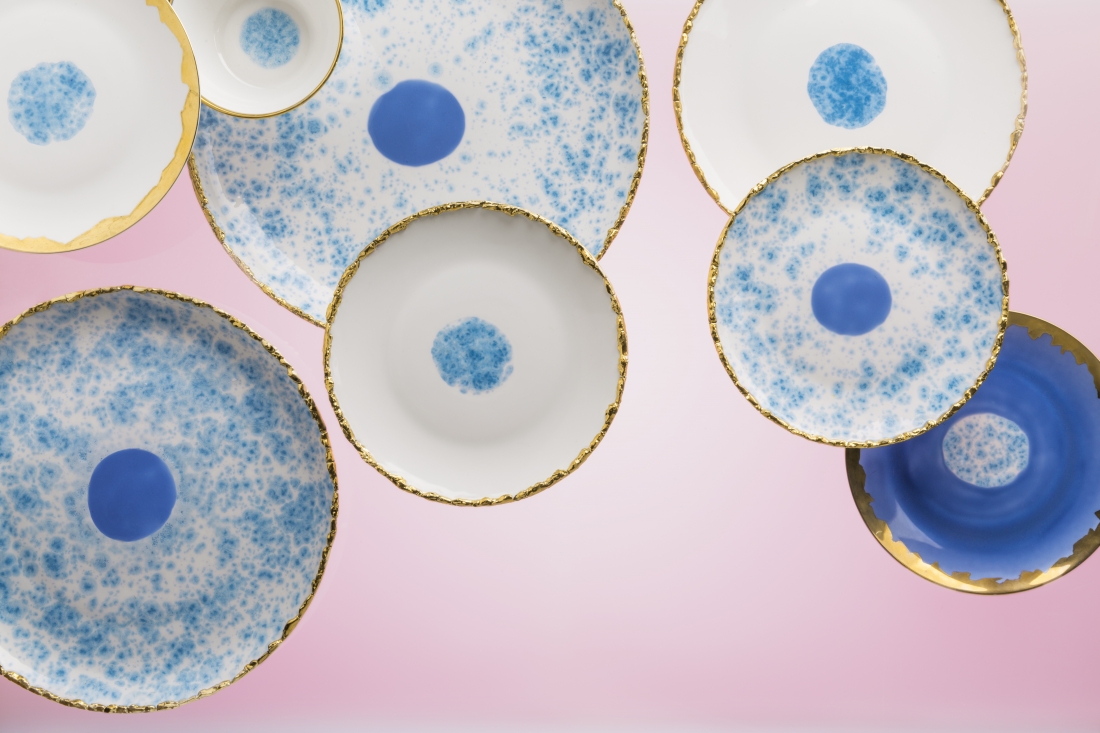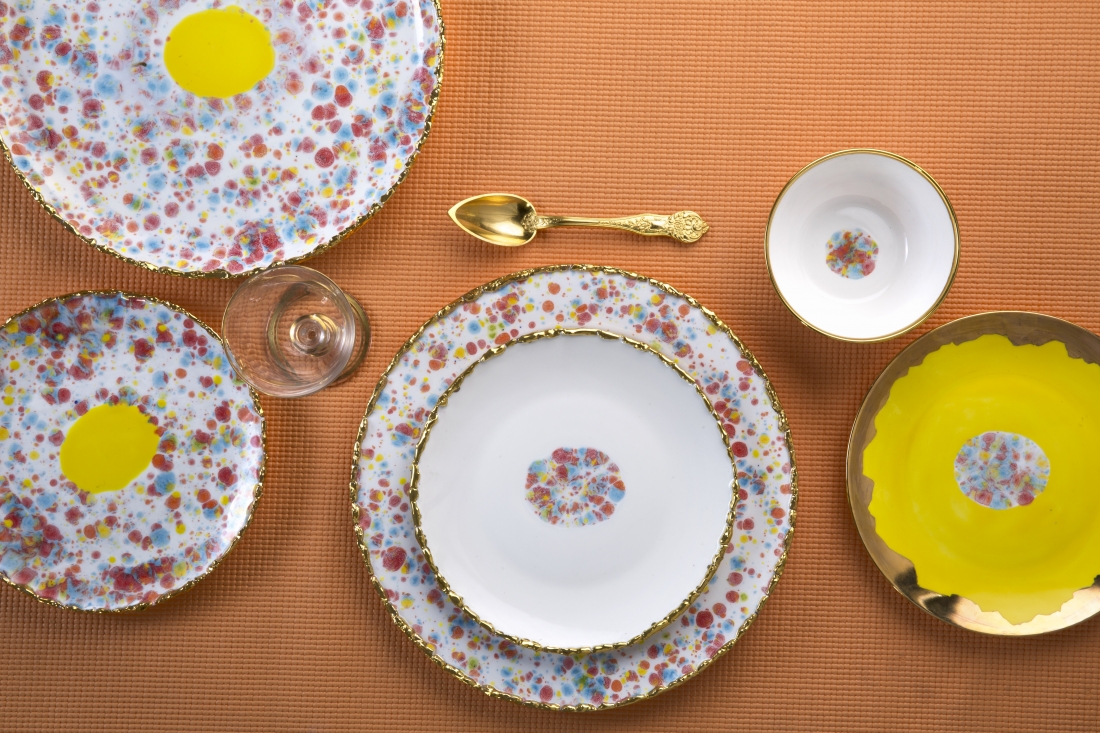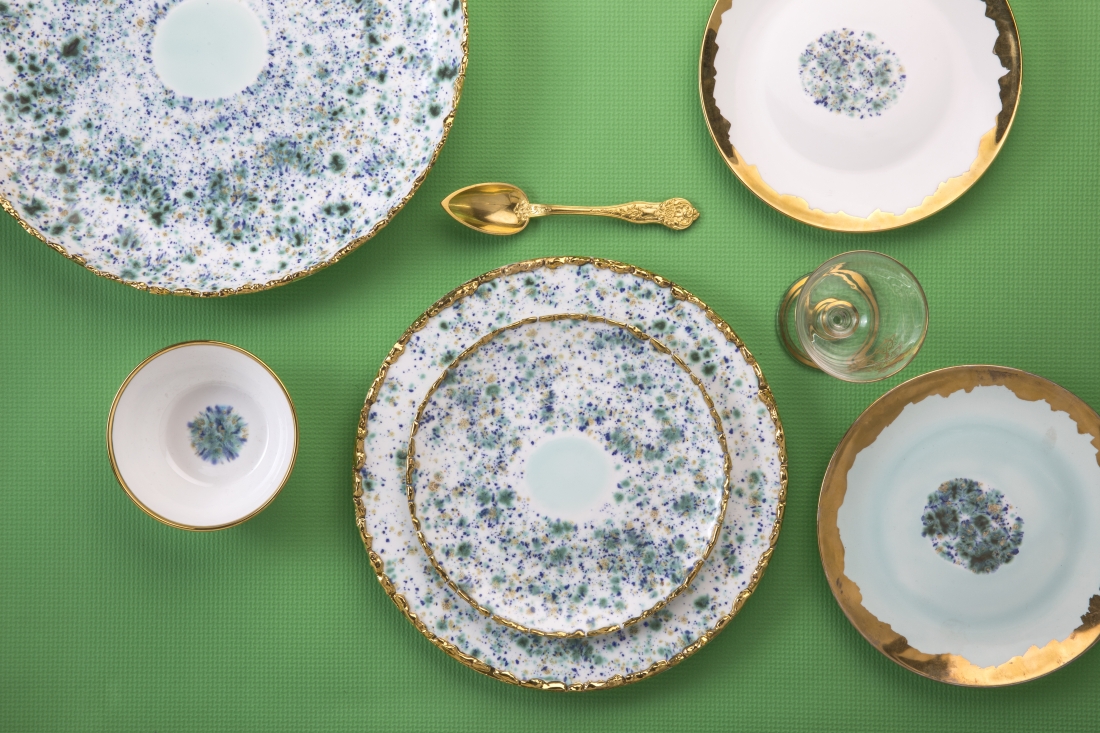 Coralla's Mug, her own design and a symbol of her work, comes in many decorations sometimes hiding small surprises. New vases were presented in Paris and Milan. Alba with soft colored glaze flows; Iris with iridescent reflections of mother-of-pearl; Dust & Light alternating opaque engobe and the shine of mother-of-pearl and gold. Bottega D'Arte collection includes unique vases, true works of art, a free expression of the pure and visionary style of Coralla Maiuri..
"My porcelain glitters with gold, they are immediate and sunny, and their most important task is to cheer up." - Coralla Maiuri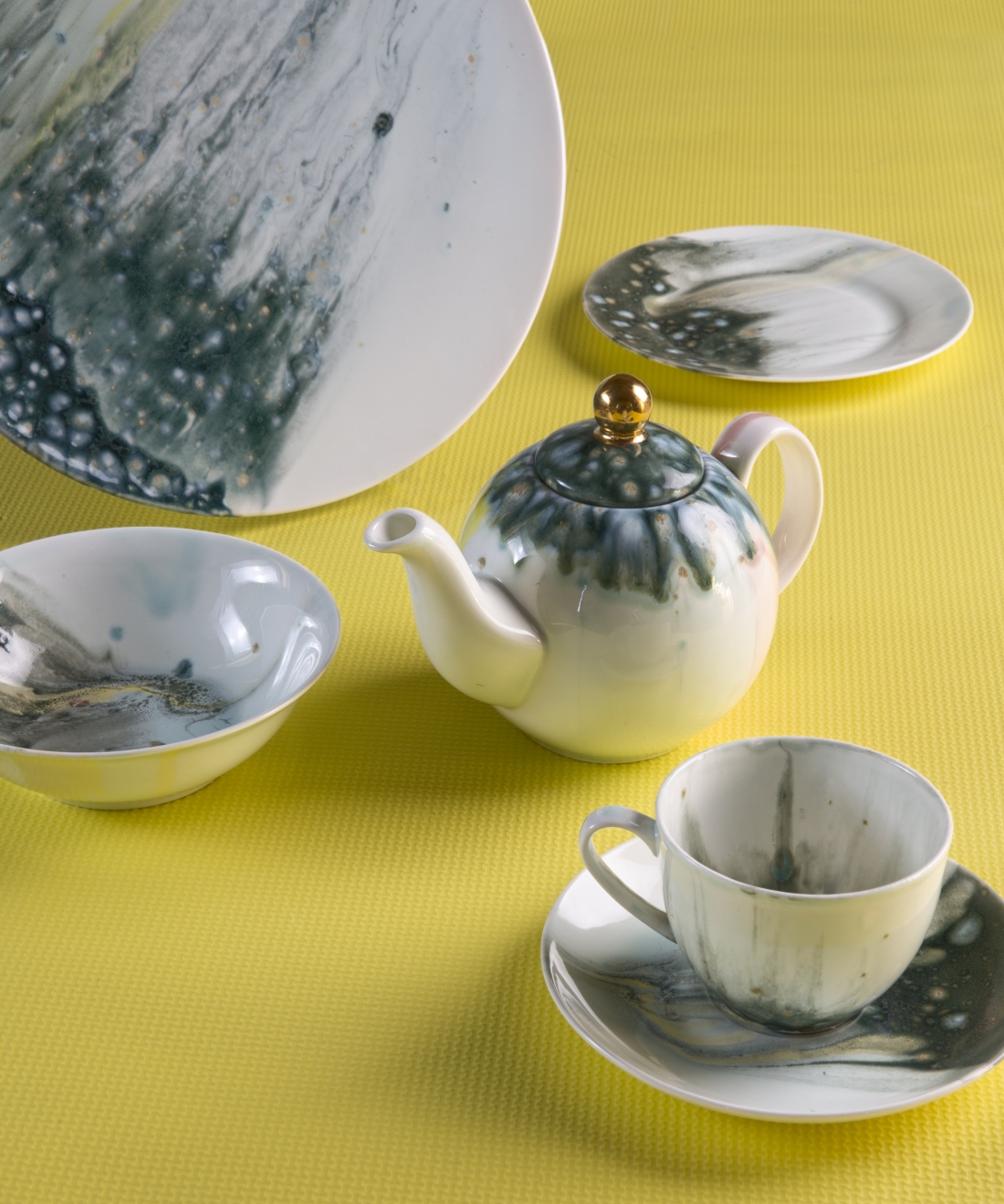 Coralla Maiuri porcelain is available at - 10 Corso Como Milan, Seoul, New York; Sue Fisher King, San Francisco; Emporio Sirenuse, Positano; Leclaireur, Paris; TableArt, Los Angeles; Mary Mahoney, Palm Beach; Menus Plaisirs, Gstaad; Papilion, Jakarta; The Table Series, Beirut; Campo Marzio 70, Rome Milan and Cortina.
Online stores: Amara, Artemest, Moda Operandi, Luisa Via Roma, 1stdibs.