Jeffrey Miller shares details of his innovative project From The Underground, which transforms London's waste into tiles.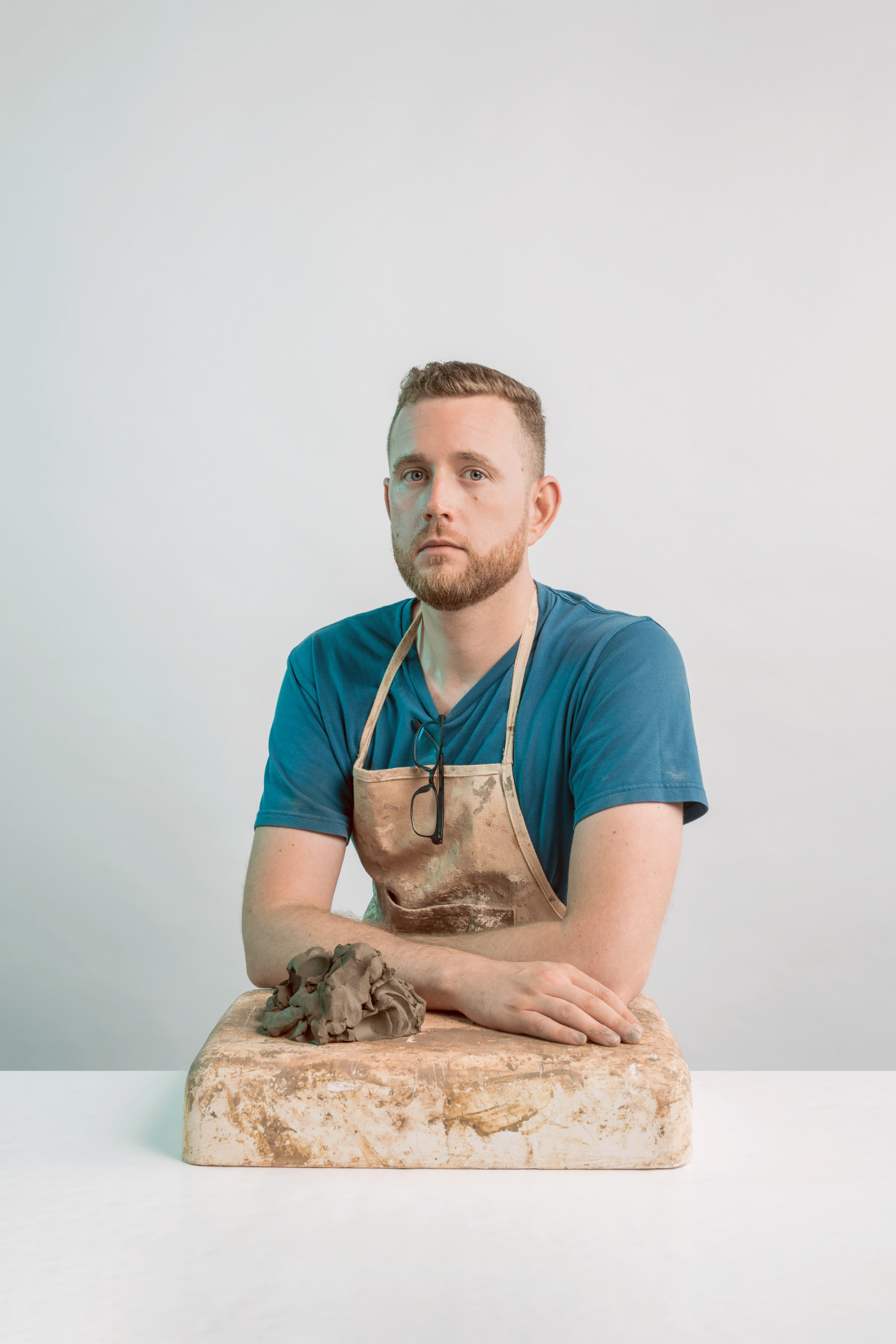 Jeffrey Miller is a recent graduate of the MA Material Futures course at Central Saint Martins. His project, From The Underground, explores the potential of repurposing would-be waste from the construction and operation of the iconic London transportation system.
Tiles are a defining feature of the London Underground, the world's oldest metro system, yet their material origins are often unknown. Typically, virgin resources extracted through open-pit mining are used in production.
To address this issue, Jeffrey's project makes tiles from the waste produced during the construction and operation of the London Underground itself. The materials include naturally forming London clay excavated during tunnel boring and iron oxide-rich dust from train wheels grinding against steel tracks.
The tiles are cast from moulds provided by H&E Smith, a tile manufacturer that refurbishes tiles for the London Underground, and originally designed by Leslie Green, the architect behind many iconic London Underground stations in the early 20th Century.
"From The Underground offers a juxtaposition to the opaque origins and environmental consequences of ubiquitous materials within our built environment."
Keen to find out more about this wonderfully innovative concept, we caught up with Jeffrey...
Can you give us a bit of background about how you got into design and why you chose the MA Material Futures course at CSM?
"I fell in love with ceramics from an early age, working for a pottery studio in my hometown of Rhode Island in my teens, and then studied ceramics for my undergraduate degree. After graduation, I got an opportunity to be an artist in residence at the Central Academy of Fine Arts in Beijing.
"A friend of mine, Thomas Schmidt happened to be teaching at the same university, and we began working on collaborative projects inspired by the amount of waste we saw from the ceramic industry in China. When ceramics are made, they undergo changes in the kiln that make them unable to be reconstituted into clay. If there are any defects in this process, the buyer doesn't accept them, and they are discarded. We began to collect these discarded pieces and collaborated with an aluminium foundry to use recycled aluminium as a binder for discarded ceramic aggregate tiles. We were honoured to have our tiles collected by the V&A in 2015. This collaboration was the starting point for my interest in more sustainable ceramic processes.
"I struggled for a long time to find a program where I could work on these issues. A typical ceramic design course wasn't what I was looking for, as I wanted a course whose core values were having students respond to the climate emergency in their practice and material. The diversity of backgrounds Material Futures has was another important part of my decision to join the course. Instead of everyone working in the same field, my classmates came from all different practices, from lawyers to footwear designers, and this diversity of practice created an excellent studio culture filled with different perspectives."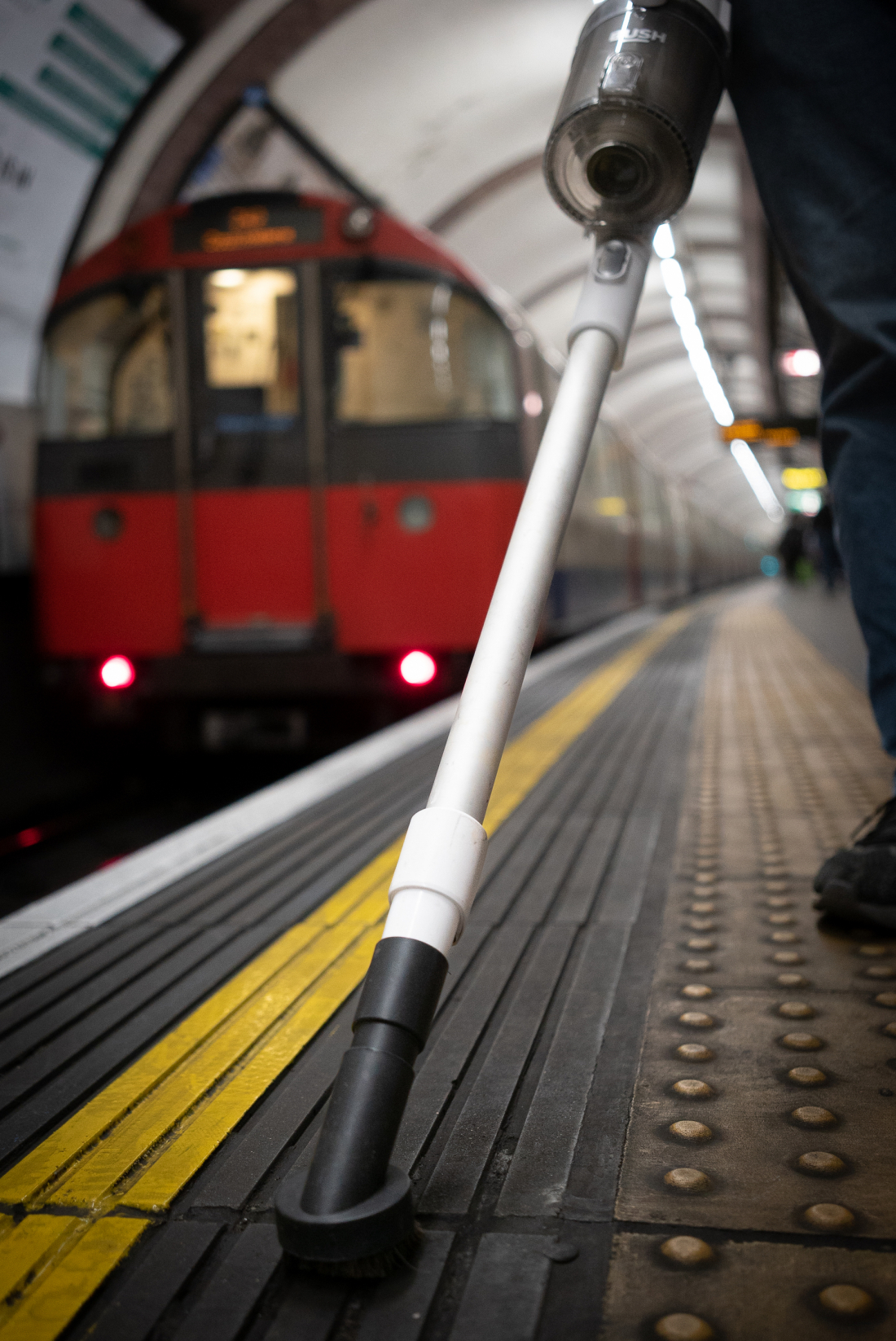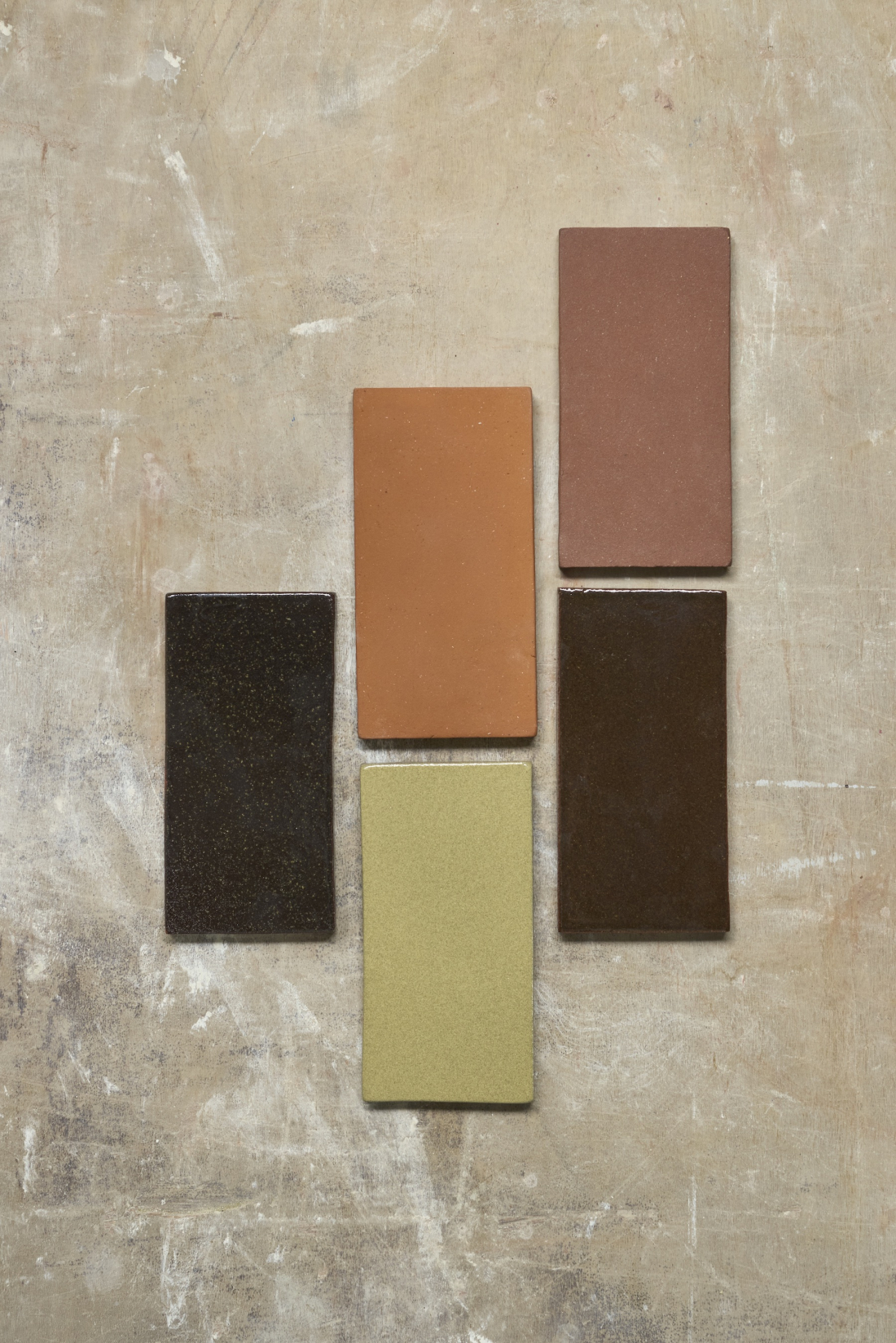 Where did the inspiration come from for your grad project?
"My initial inspiration started while riding the Central Line and noticing how dusty the stations were. I was curious to learn why and stumbled upon a research paper that analysed the air quality inside stations to measure the effect on commuters' health. Their analysis found that about 60% of station dust was iron oxide because of the train wheels constantly grinding against the steel tracks. From my ceramics background, I knew that iron oxide is a material used in ceramic glazes, and the project snowballed from there into learning about London clay and how much of it needs to be excavated during tunnelling projects.
"I believe ceramic tiles are still an important part of the built environment, not only because of their deep history but also their use, as there is a case to be made for their relevancy in their durability and long lifespan. However, many aspects of ceramics could be more sustainable, and the community needs to address this issue at an impactful scale.
"I wanted to find ways in which the materials that make ceramic tiling could be more sustainable, looking at waste streams and local resources for projects in the built environment, but also as a way we can use waste as part of a narrative that connects us to a place and time. I am disheartened by the many ubiquitous, mass-produced materials that make our cities and our ignorance of their origins. This blindspot in our relationship to materials disconnects us from the places we inhabit. It also serves to obscure many unethical raw material extraction processes, as these are typically not done locally."
How did you go about it?
"To the get clay for this project, I contacted a geologist who oversaw tunnel boring projects in London, and he was willing to donate borehole samples that were slated for disposal. These samples were taken along the planned route of the tunnelling project to see what material they would be tunnelling through at different depths. Thousands of metre-long pieces were then catalogued and stored in warehouses to be referenced throughout the project if there was an issue during tunnelling. These samples included London clay and various materials underneath London, such as chalk and a layer of shells about 55 million years old.
"Once I got the clay, I needed to process it. Clay taken directly from the ground will warp and crack easily if not processed correctly. It also still has impurities that need to be filtered out, or it will cause various issues in the kiln. I crushed the clay into small pieces and then let it soak in water until it was fully absorbed, then I mixed it thoroughly until it was in a consistent liquid form. To filter out any impurities, I sieved it under a very fine mesh so only the clay particles would go through, then dried it out on plaster until it was a working consistency. It was then press moulded from casts made of Leslie Green tiles, the early 20th-Century architect of many Underground stations.
"The dust was a bit more unconventional. I didn't have direct access to getting the dust, so I had to go into the stations myself with a hoover. I found that the dirtiest station was the Victoria and Piccadilly line, and I collected most of the dust for this project from the platforms there. This was a bit awkward, and I got lots of stares, but thankfully, I can now get dust with the help of TFL ever since they saw the graduation exhibition."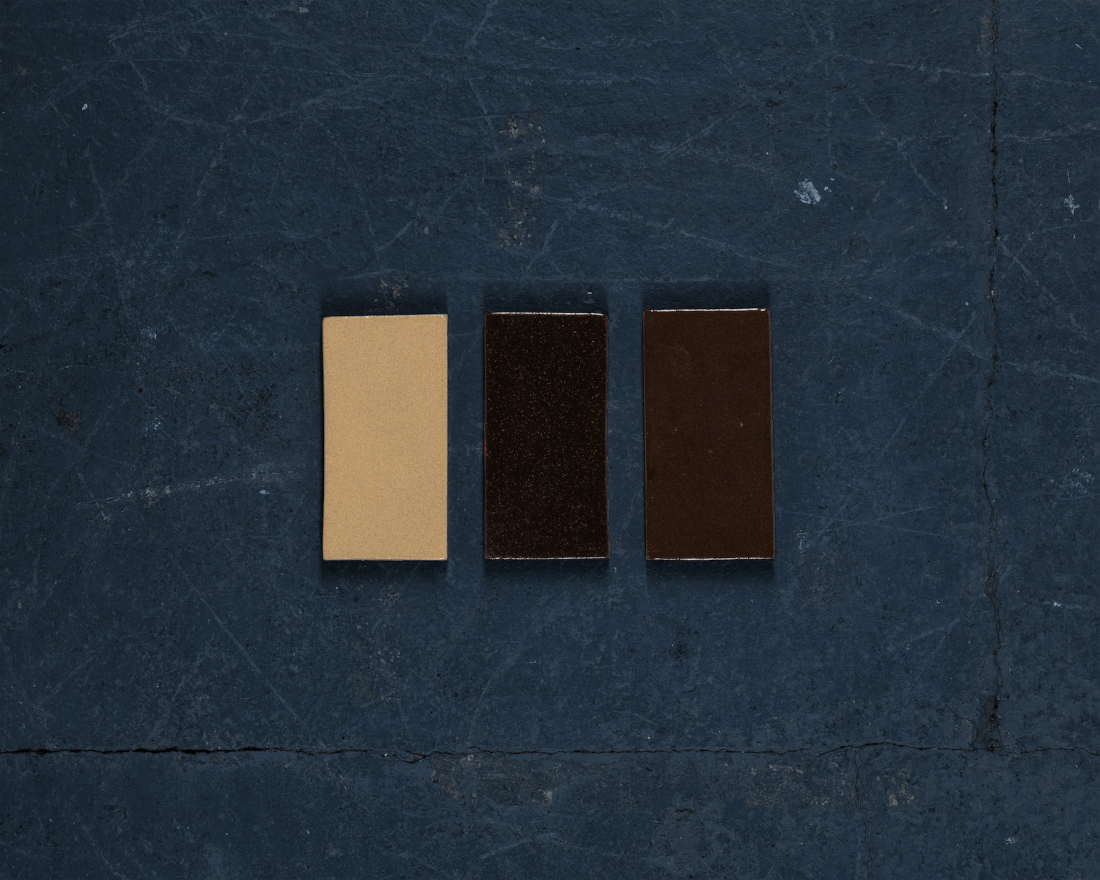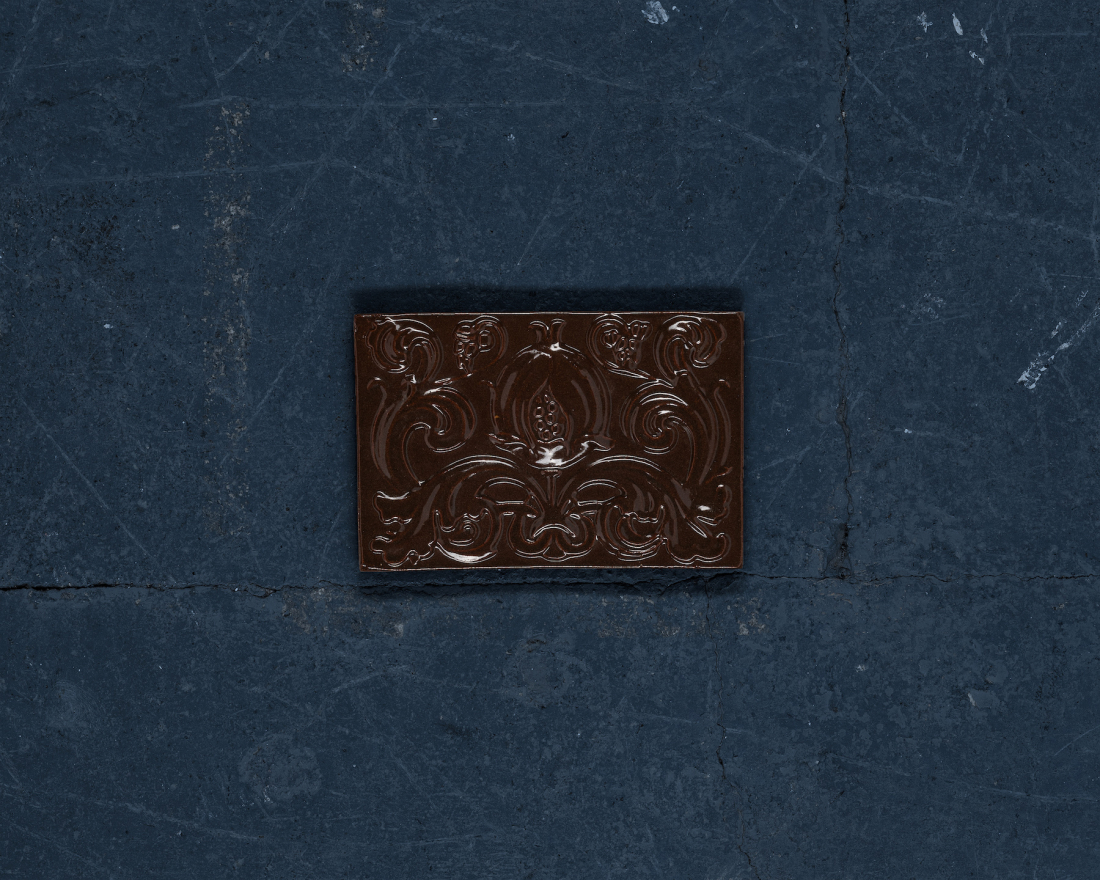 Can the project be scaled?
"It can indeed. Tunnelling projects like the Elizabeth Line and Hs2 excavate millions of tons of material, much of it London clay. There is a significant amount of dust almost constantly being produced when trains are moving along the roughly 400km of track in the Underground network. It is a considerable problem for the Underground to deal with this material. At night, teams of people use magnetic wands and vacuums to clean portions of the tracks to keep the dust at bay.
"With further collaboration from TFL, materials from these projects could be utilised at scale. It would help to reduce the amount of clay that would otherwise be mined elsewhere and shipped into the area. While collecting the iron oxide from the Underground would save it from being disposed of, it would also offer an alternative to iron oxide mining from virgin resources. Not only are there large amounts of this material waiting to be utilised but these materials can also be introduced into existing ceramic manufacturing systems with little disruption, avoiding creating an entirely new manufacturing process for them."
Where will you take it next?
"I hope to work with TFL to research how this material could be scaled and then used within Underground stations. Although this is an unconventional way of gathering materials, there is feasibility here. If TFL decides to reuse these materials, it can have a real-world impact on its environmental footprint due to the scale of its waste."
What else are you working on?
"Throughout this project, I worked with researchers from VSB – Technical University of Ostrava . They were excited to work together testing the materials and I am very grateful for their support. I collaborated with them on a previous project for Baume and Mercier, using a pigment they developed from steel production waste at the Liberty Steel plant in the Czech Republic for a watch prototype. We plan on working together to create tiles from this waste and are developing a few other things that I am not quite ready to talk about yet, but it is in the realm of waste materials for ceramic manufacturing.
"I came in contact with them by combing material science research papers. There is a wealth of technical and scientific knowledge that many designers may not have access to without collaboration with material scientists. I want to position myself as a facilitator for this type of collaboration to raise awareness of these research projects through small design initiatives. For instance, one of the collaborators I am working with is developing a self-cleaning coating that cleans itself with sunlight.
"The material also has air-cleaning potential and can filter out antibiotics that harm fish populations in freshwater rivers. Finding suitable applications for these projects in large-scale industries may be challenging, or it may take years of development to have wide-scale applications. It is also difficult to get these ideas out there. Collaboration on smaller design initiatives can give an engaging proof of concept beyond just a research paper in an academic journal. You just need to put people together to realise it."