Tim Rawlinson's incredible glass sculptures on display at London Glassblowing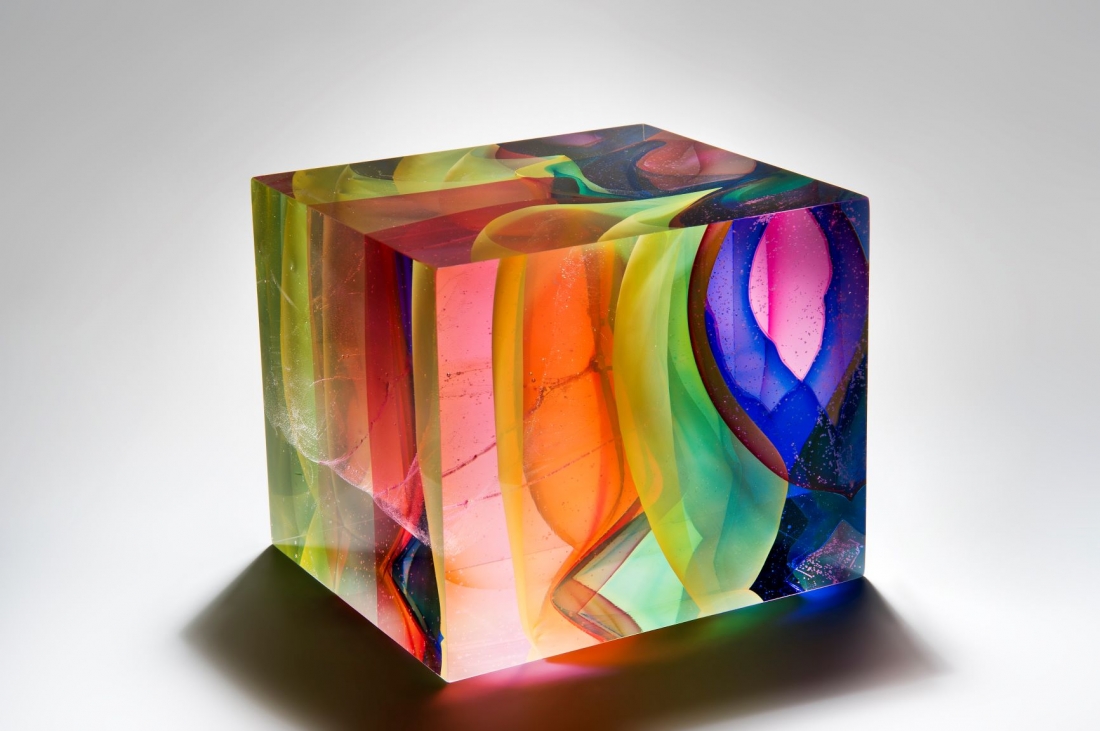 The work of glass artist Tim Rawlinson will be the focus of London Glassblowing's latest exhibition, Kumano Kodo.
Tim's new collection is inspired by a trip to Japan, where he walked the Kumano Kodo, an ancient pilgrimage route that stretches across the mountainous Kii Peninsula.
"I was particularly interested by the different stones on the trail," says Tim. "They all had extraordinary textures and formations, often caused by the natural process of shaping by river rapids and the moss growing around them.
"In Japan it's believed that these rocks carry spirits within them and my new pieces attempt to convey a sense of the intriguing colours and shapes – to get to that spiritual essence of the stones and recapture the atmosphere from that walk."
To achieve this, Tim has employed a new, hybrid making technique that combines blown elements within cast sculptural forms, emphasising his fascination with glass and light. The refractive qualities of glass in Tim's pieces create optical effects, shadows and reflections, that transform their environment with light and colour.
London Glassblowing founder Peter Layton believes that Tim is establishing himself as an artist to be reckoned with. "I spotted Tim when he was exhibiting at the New Designers exhibition in the Business Design Centre in 2011 and recognised a future star instantly," he says. "He is, in my view, a leading light in the next generation of glass artists."
Alongside the exhibition, Rawlinson will be doing a demonstration, as well as giving a talk on 17 November. Kumano Kodo runs from 9 to 21 November at London Glassblowing, Bermondsey Street.