New Designers: The Class of 2022.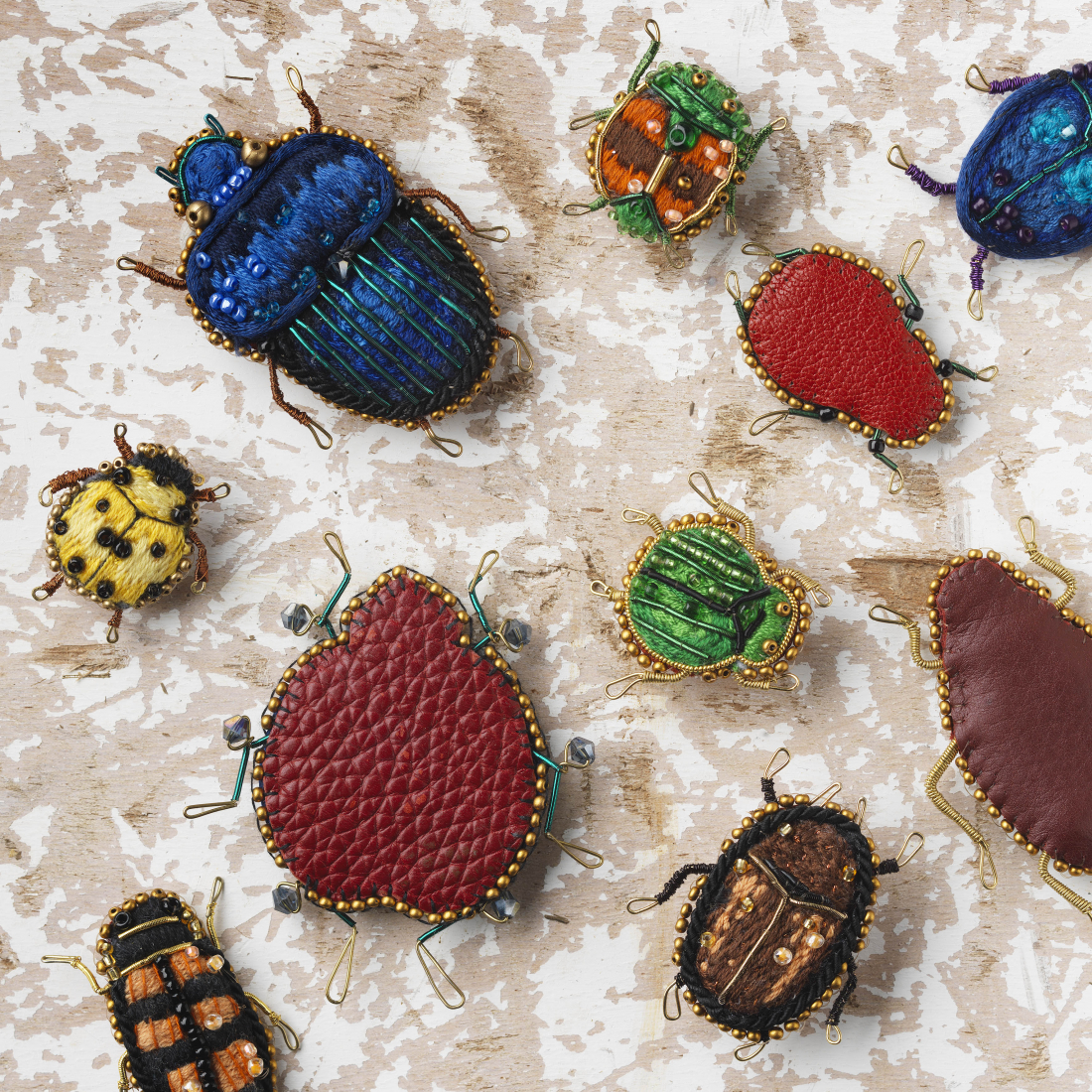 New Designers returned to Islington's Business Design Centre in a physical form this month, running from June 29th – July 2nd and July 6th – 9th 2022.
After two years of digital activations, the 37th edition brought together 3,000 creative graduates under one roof, celebrating the new generation of designers and up-and-coming brands.
This year's show saw a range of thought provoking themes emerge from the graduates' work – from sustainability to identity and mental health.
Founded in 1985, New Designers is the UK's largest and longest-running graduate showcase, providing a unique platform for fresh creative talent to connect, exchange ideas and collaborate with industry professionals, media, and design-savvy consumers.
The event has helped launch the careers of some of the most prolific designers, from Bethan Gray to Jay Osgerby. It encompasses multiple design disciplines, including art, ceramics, fashion, furniture design, graphic design, jewellery design, product design, textiles and woodwork.
New Designers remains the melting pot for creativity and innovation, and its 2022 edition was certainly no exception. Visitors to the show were treated to a variety of original ideas from some of the best talent that the country has to offer. Several notable themes emerged through the graduates' work, including:
Sustainability
Protecting our environment and ensuring a sustainable future remains high on the agenda; from being inspired by nature and natural forms to using more sustainable materials and production methods.
Highlights:
Anya Bennett, BA (Hons) Textile Design, Birmingham City University
Bennett has created an interior collection of textiles, titled Saisei Regenerative, that balances traditional Japanese craft with contemporary characteristics. The collection uses cyanotype printing – a more sustainable approach than many traditional printing processes. Fabrics have also been locally sourced, including offcuts and surplus materials.
Alexandra Emmeline Barnes, BA (Hons) Jewellery and Silversmithing, University of Edinburgh, Edinburgh College of Art
Barnes' fascination for insects materialises in the stillness that is embroidery and beadwork. For her new collection named Infest, the designer examines the diverse range of colours and textures in beetles and deconstructs them, exhibiting the process of infestation and deterioration.
Bruno Schooling, BA (Hons) Product Design and Craft, Manchester Metropolitan University – Manchester School of Art
Schooling's work is centred upon a circular approach to making and materials. His Ground project is an ongoing exploration of how cooking and craft practices are intrinsically linked through provenance and place. A series of ceramic objects reflects a reconceptualised, hyper-local bone china recipe – as demonstrated by the designer's use of unprocessed, iron-rich clay alongside irregularly hand-crushed bone.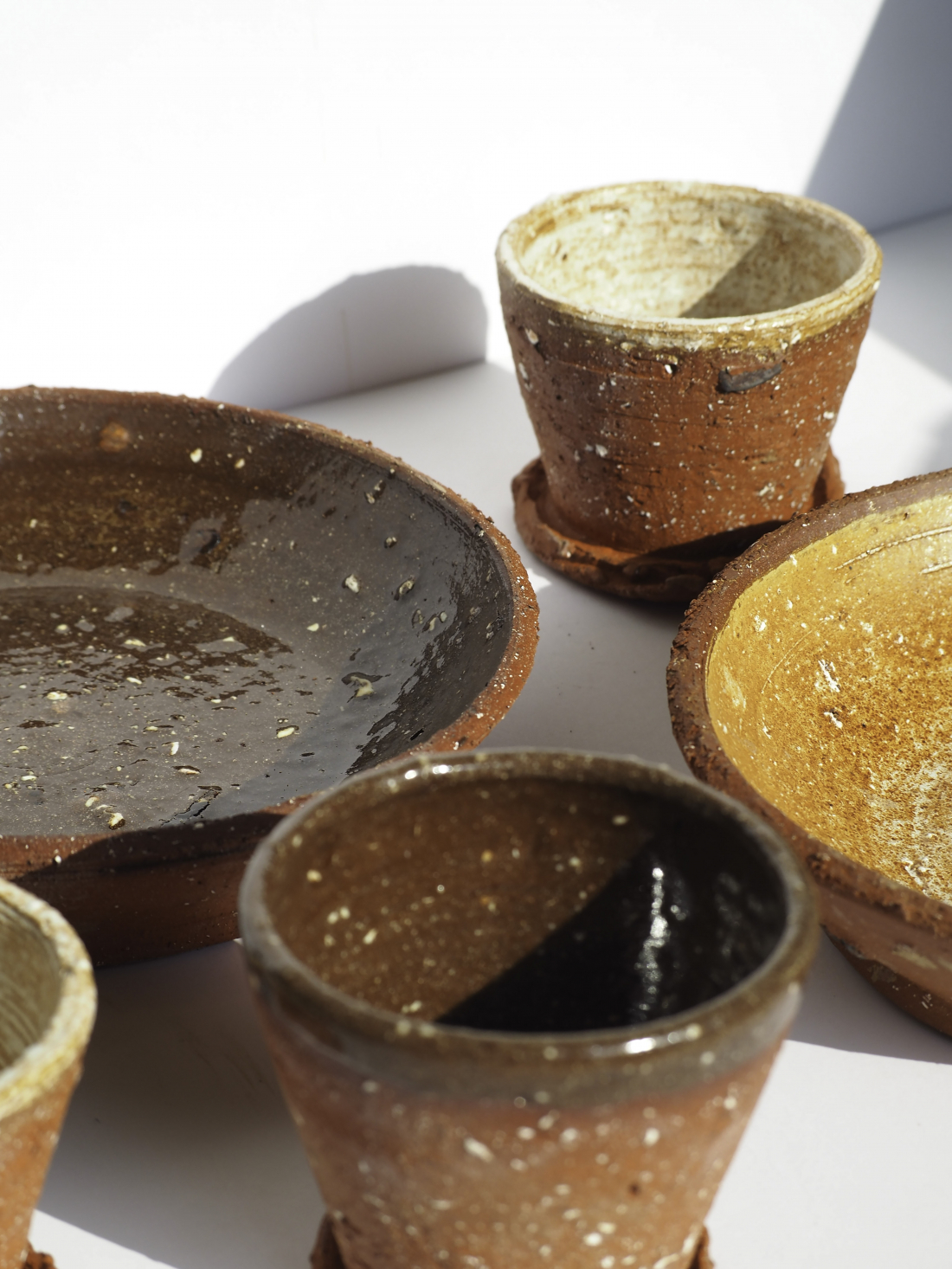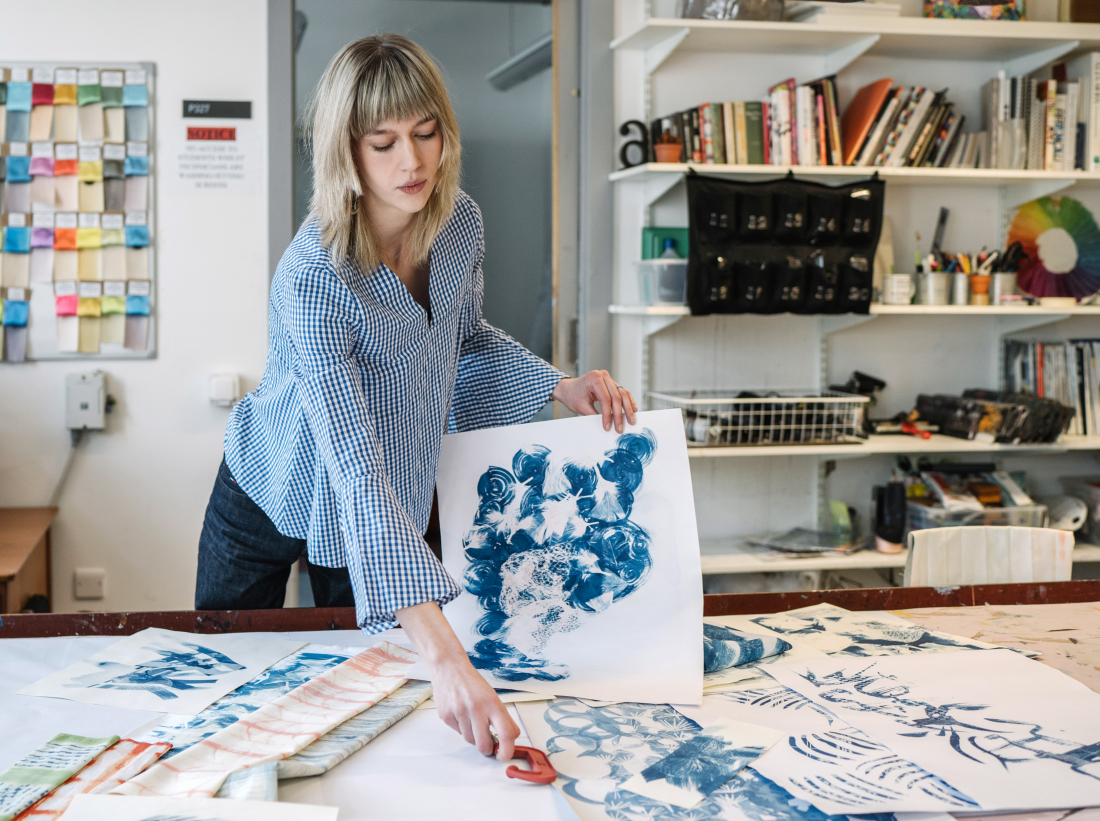 Identity
From revisiting family heritage to recognising the challenges faced by the LGBTQ+ community, many graduates at this year's New Designers have embarked on an emotional journey of discovery and reflection.
Highlights:
Amber Whelan, BA (Hons) Textile Design, Birmingham City University
Whelan's study of the figurative, textural and emotional elements associated with her family photographs – in particular of her great grandparents – has resulted in her woven textile collection. Using jacquard and dobby looms as well as dip dying and space dying techniques, her work – titled Vignette - seeks to capture the emotions and personality traits of those photographed, and provide a contemporary nostalgia.
Dylan Dent, BA (Hons) Furniture and Product Design, London Metropolitan University
Dent's Drink Up! collection explores the continuing presence of homophobia while recognising the silence and enduring stigma associated with the AIDS epidemic. Queer symbolism from AIDS activism drives the aesthetics of the collection, using the recognisable pink colour and triangle device from the infamous Silence=Death poster from 1987.
Danielle Naylor, BA (Hons) Jewellery Materials and Design, Sheffield Hallam University
A series of tableware based on rituals of community and gender, Naylor's Lumpy Hedonism collection delivers a narrative in three stages: abjection, community support, and growth. To illustrate the story, the pieces use body-like forms, temperature and oxidation to represent the emotional experiences of a trans person navigating society.
Sabina de Oliveira Lima, BA (Hons) Hand Embroidery, Royal School of Needlework
de Oliveira Lima creates couture works that are both functional and one-off pieces. Her Viva São João! is a sculptural yet wearable embroidery piece inspired by the bonfires of the St. John Festivity – the most important folkloric festival celebrated throughout Brazil. The piece pays homage to the intangible heritage of the designer's native country.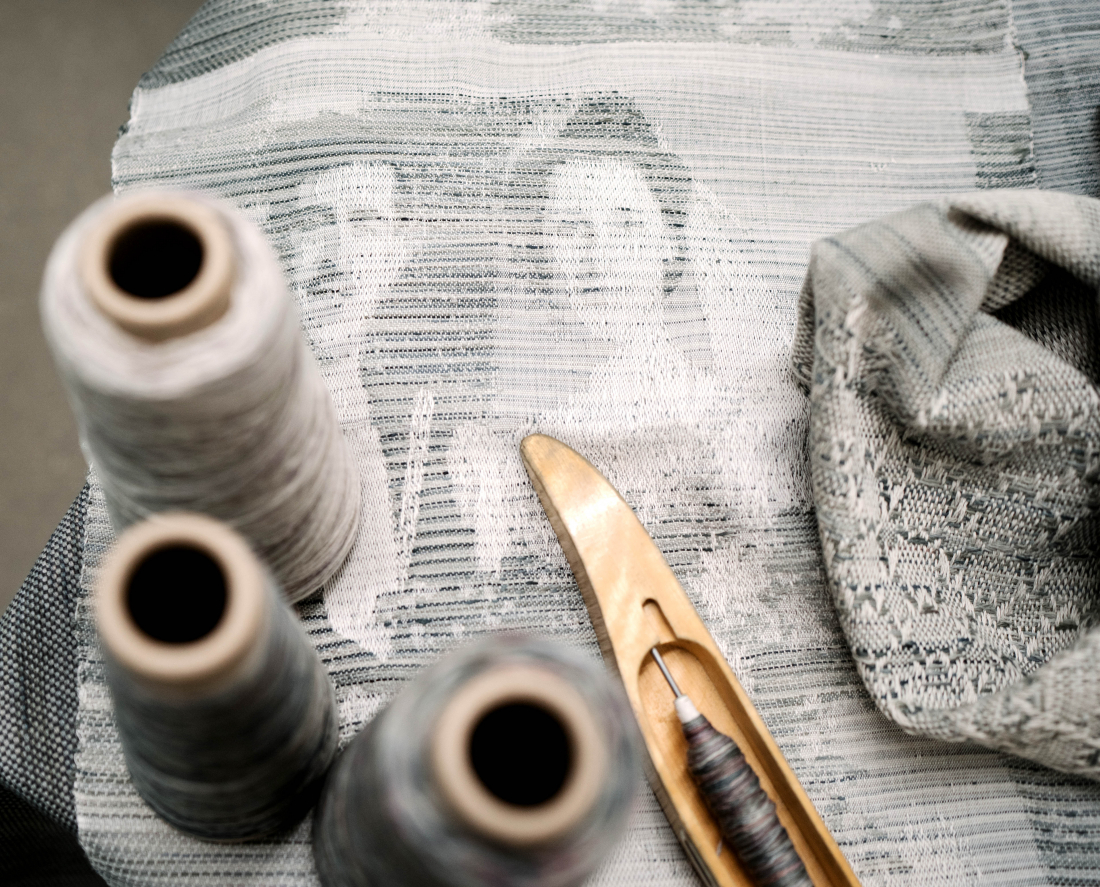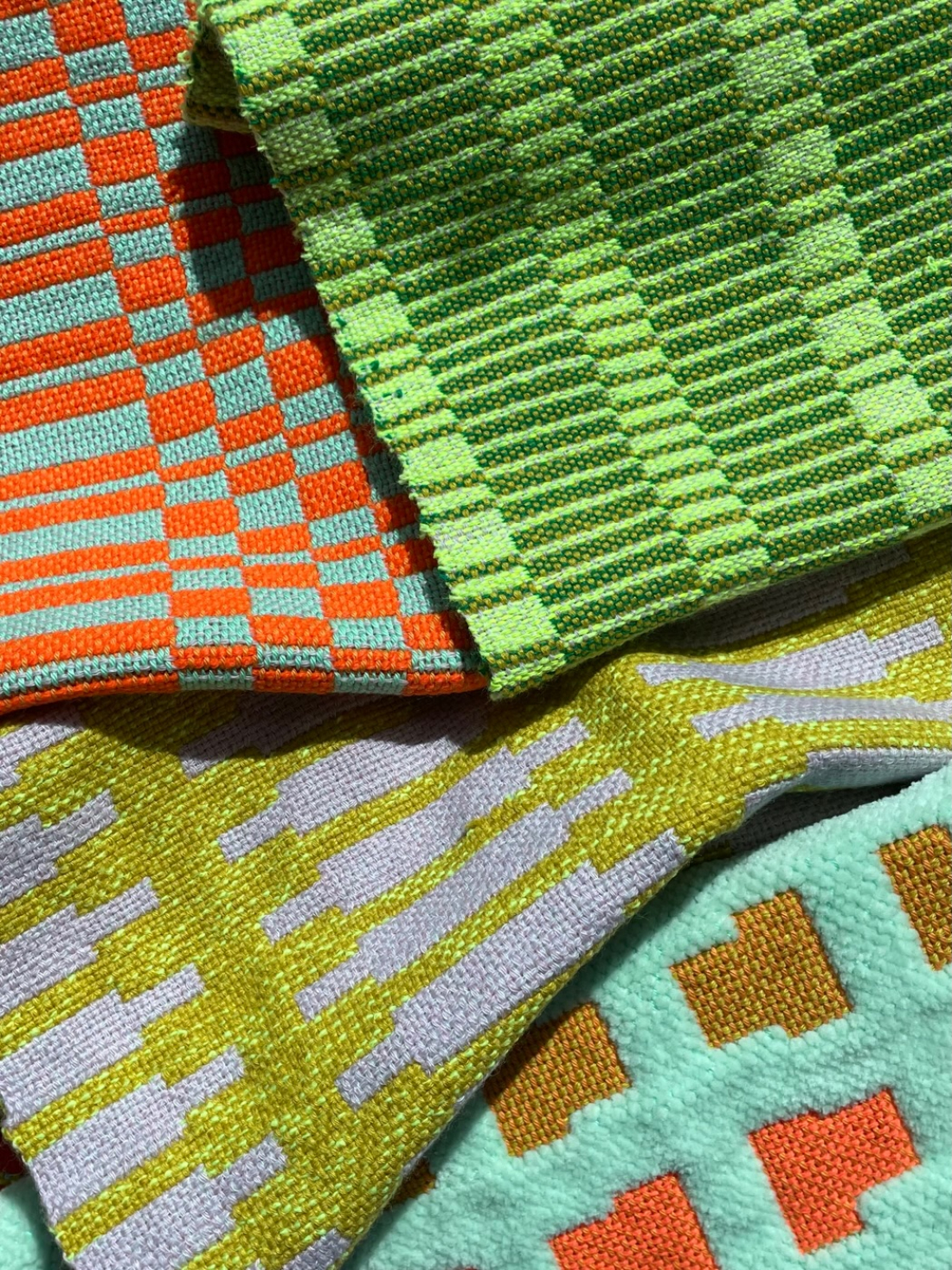 Mental health
Our wellbeing beyond physical health continues to be a widely debated topic, not least among the class of 2022 at New Designers; many of whom shared their personal experiences through creativity and imagination.
Highlights:
Emily Whittaker, BA (Hons) Hand Embroidery, Royal School of Needlework
Whittaker's embroidery is often inspired by microforms in nature, including flora and fauna. For her latest work, Fragility, she combines textiles, art and fashion to illustrate the journey of recovering from mental illness. Using surface stitching and a range of threads including stranded cotton, perle, silk, rayon and raffia, the designer wants to emphasise the positive impact nature has on us physically as well as mentally.
Amelia Fern Gething, BA (Hons) Hand Embroidery, Royal School of Needlework
Gething explores themes of decay and the process of rebuilding to mirror her personal struggles with mental health. The result is a wearable long coat with detachable lining, which works as a "comfort blanket" with the outside appearing as structured and controlled and the inside as breaking down and decaying. Her coat features a combination of traditional hand embroidery techniques including blackwork and goldwork but with a modern twist.
Dingyuan Liu, BA (Hons) Jewellery and Silversmithing, University of Edinburgh, Edinburgh College of Art
The pandemic affected Liu hugely – staying indoors during lockdown triggered her fantasy of going out and led her to creating a utopia in her own imagination. Her collection, named The 25th Hour, is inspired by the moon as well as cycling. By observing the bicycle structures, most parts of her design are connected with screws and cogs with kinetic elements, while materials such as black and white mother of pearl, titanium, brass and silver mimic the colour of the moon at different times in a day.
Yijia He, BA (Hons) Jewellery Materials and Design, Sheffield Hallam University
Combining traditional jewellery making with three-dimensional printing techniques, He has designed a five-piece jewellery collection named The Anxiety Relief Set. Inspired by Chinese heritage and rituals, it responds to the impact on her mental health caused by the pandemic, while proposing ways to alleviate anxiety, loneliness, and the feeling of isolation.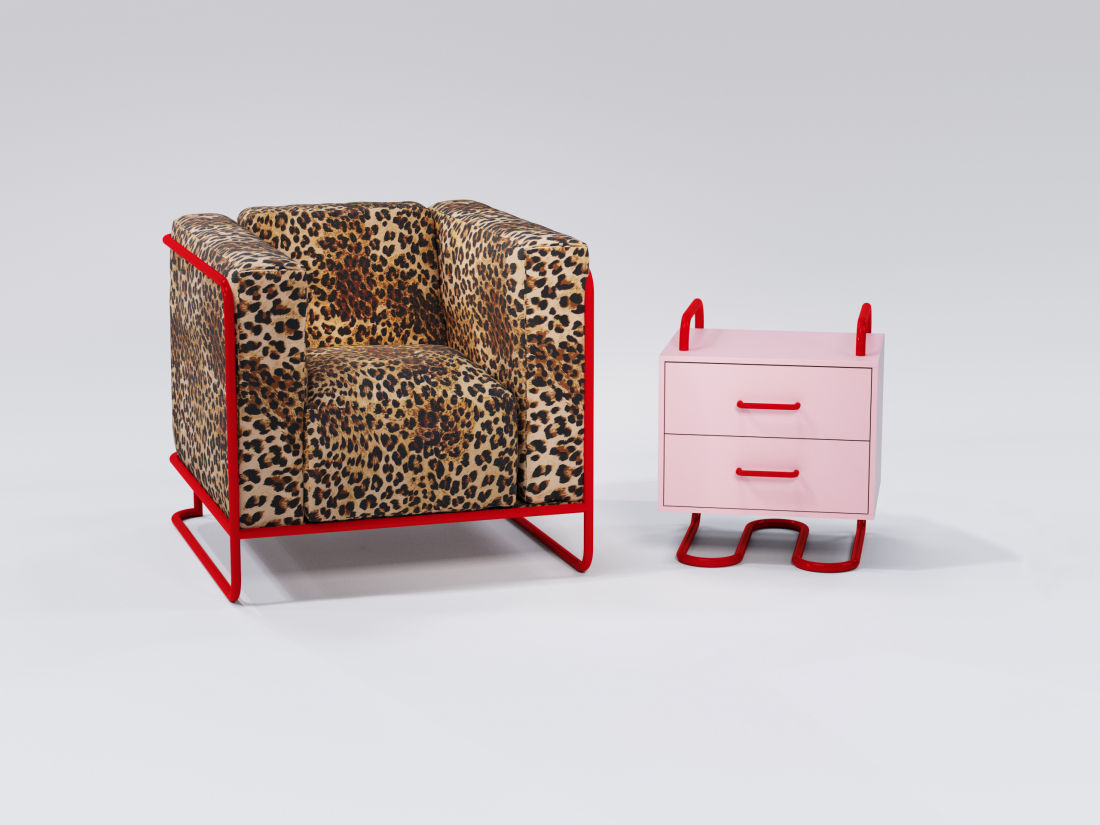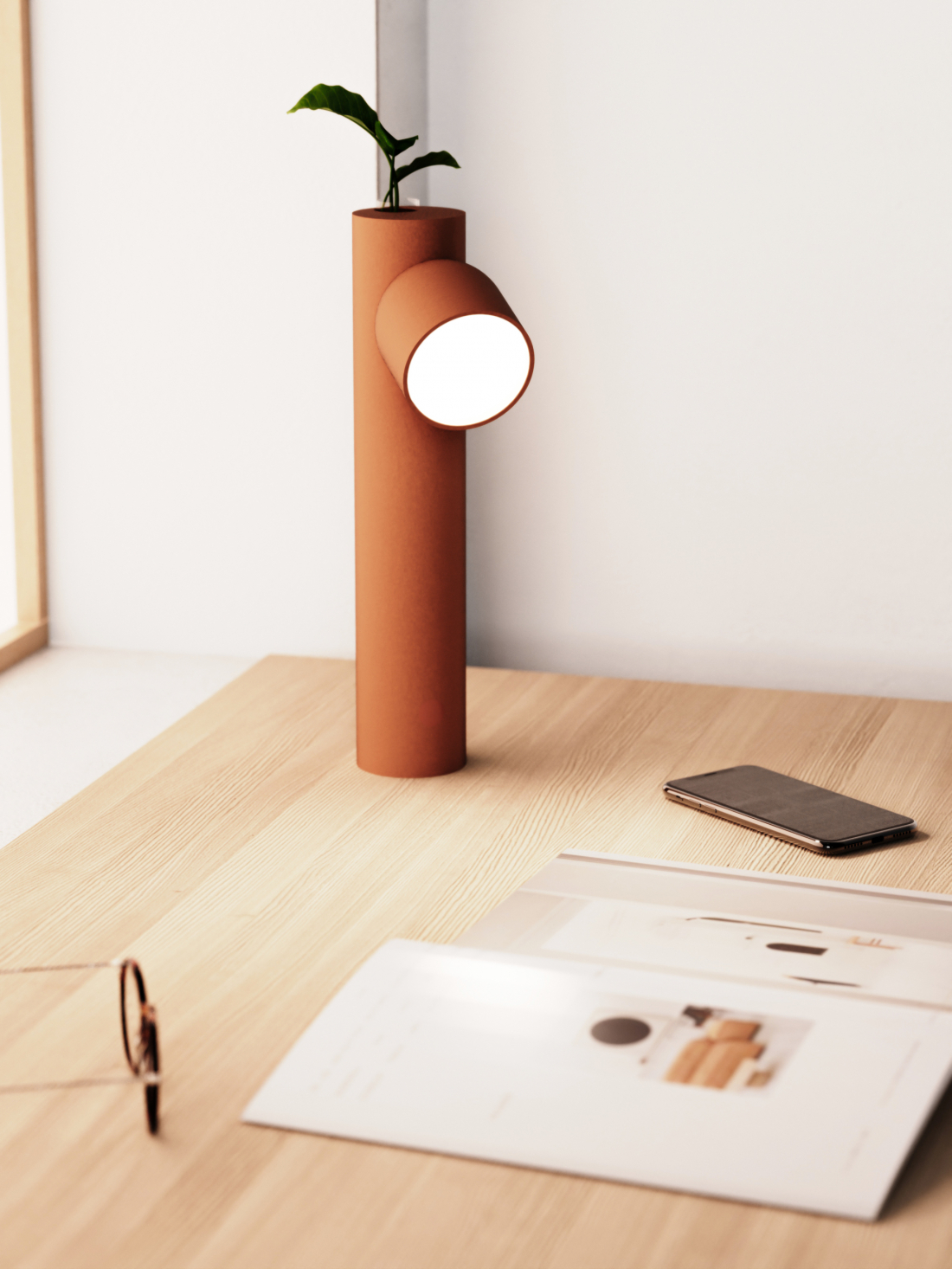 We're excited to see what comes next from this talented set of individuals.
For more information, visit newdesigners.com.
All images courtesy of New Designers