SP01 launches new furniture designs by Tim Rundle and Tom Fereday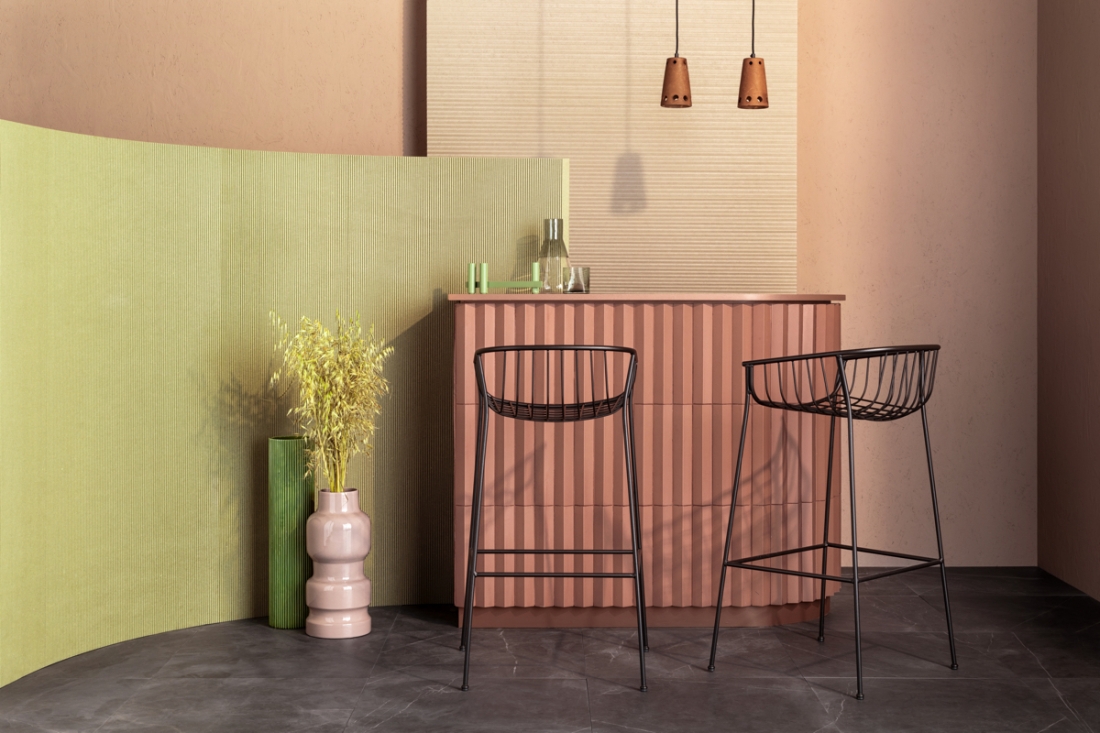 Contemporary Australian design brand, SP01, known for its beautifully detailed and hand-finished furniture, has unveiled 10 exciting new products within its Tim Rundle and Tom Fereday collections.
The Bar by Tim Rundle is a collection with a palette of rich colours and materials that invokes an exclusive members club feel, including a dining chair, lounge chair and stool. "These pieces continue the bold aesthetic themes established in the initial range while adding the practical functionalities of dining chairs and low stools," said Tim.
Inspired by the arch that defined the Michelle mirror series, the new seating collection is an exercise in pure, architectural geometry. On its own, Michelle is a subtle statement. An occasional chair, in multiples, for dining, a side stool, or both, the framed arch back becomes an ordered repetitive element that references the classical colonnade.
Building on the success of the Caristo lounge chair, the new dining chair variation takes form as a familiar typology. Its lineage is expressed in the 'crushed tube-form' bracket detail borrowed from its bigger sibling. The Caristo dining chair is stackable, available in upholstered and plywood options and comfortable in a variety of environments.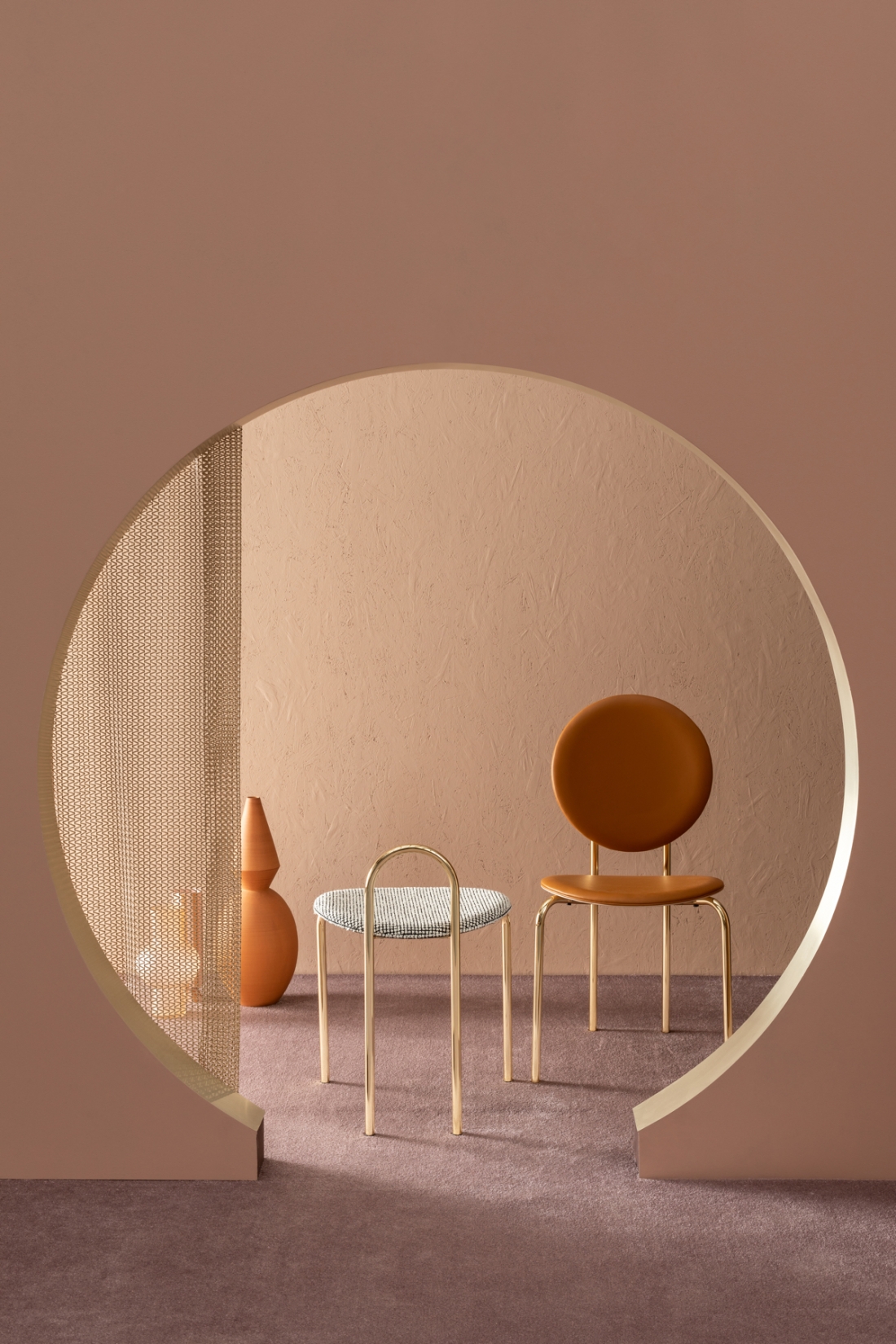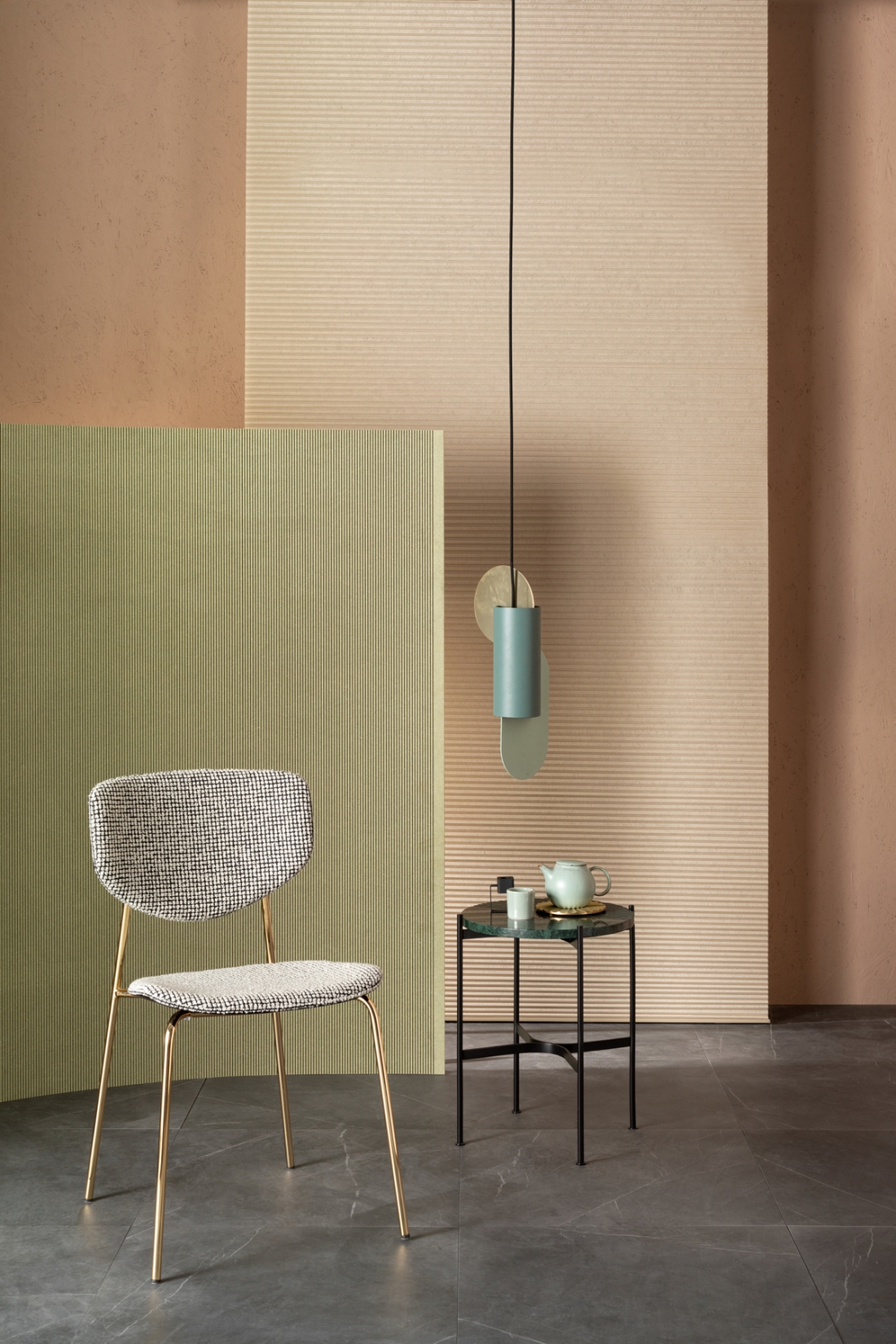 Continuing with the success of the Jeanette chair, Tom Fereday, meanwhile, has developed a family of pieces that explores a new narrative for the Jeanette collection in the form of a lounge chair, sofa and coffee table range.
Ten new and distinctive pieces draw design inspiration from the successes of the Michelle, Caristo and Jeanette ranges, adding depth to the SP01 collection, and continuing its offering of a contemporary and elegant range with an international appeal, that works well in both the residential and commercial environments.