Wonderglass collaborates with nendo to create Melt, cast glass furniture that floats on air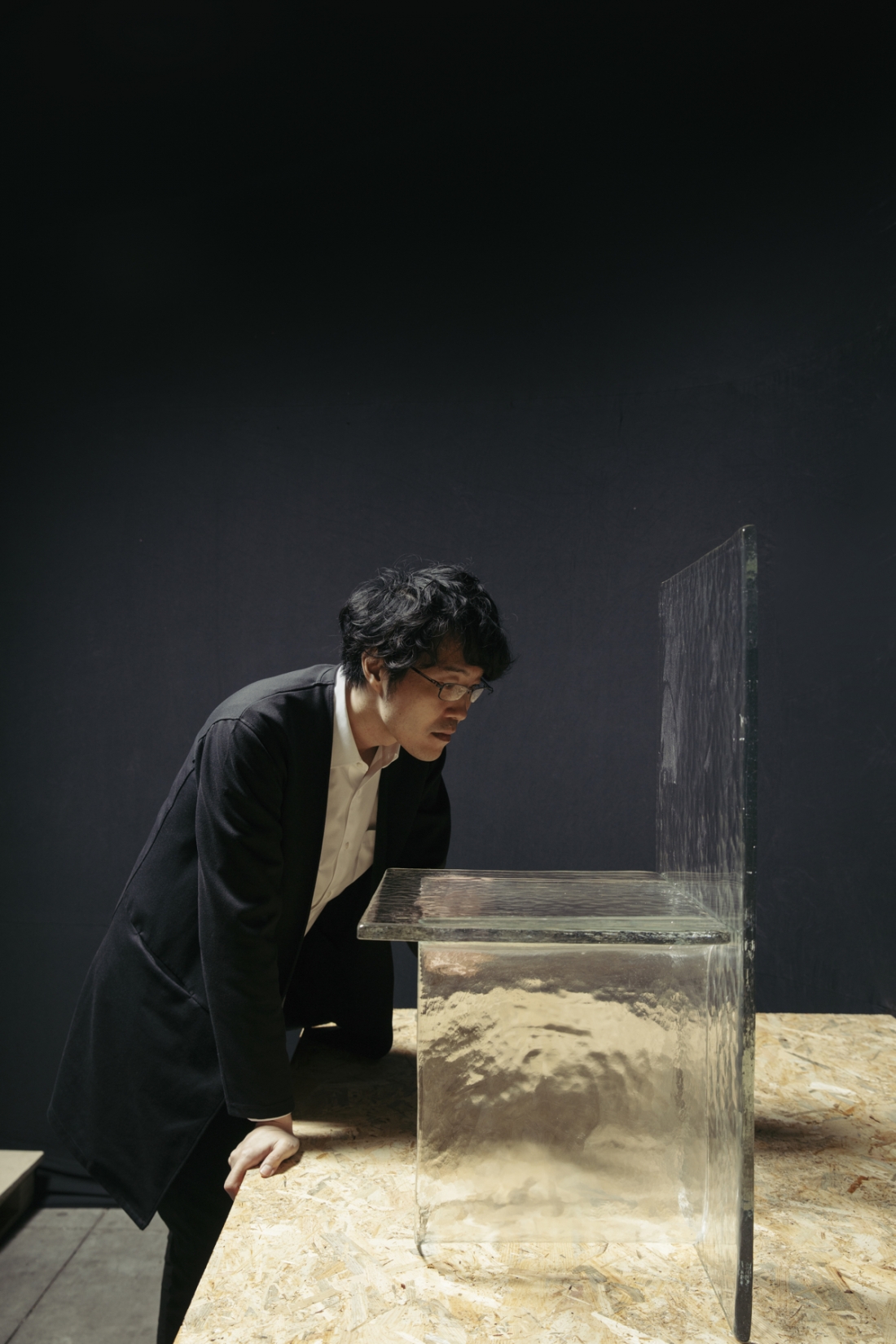 WonderGlass has collaborated with nendo to create Melt, a cast glass furniture and tabletop collection that includes the launch of a new gravity-formed chandelier.
The layered design of the chandelier features sparkling glass that seemingly floats on air and when lit creates a shimmering effect with light bouncing from one piece to the next.
Measuring almost 2.5 metres in diameter, the cascading chandelier will make its debut at this year's Salone del Mobile, as part of a Shape of Gravity exhibition. It will float above the Melt furniture providing gentle illumination that will detail the rippling texture of the glass.
nendo's founder and chief designer Oki Sato was apparently inspired by watching the craftspeople at WonderGlass: "The main idea was to let the glass flow by itself using gravity and using the weight of glass itself. In a way, doing less and achieving more is the most complicated thing to do."
Oki used a method of laying hot glass sheets over steel shapes which were then suspended between steel bars to allow the natural drape of the material to reveal its form.
WonderGlass founders Maurizio and Christian Mussati said: "nendo has explored the molten liquid nature of the material with incredible skill for Melt. Together with our master craftsmen in Venice, they have created a beautiful collection of furniture that focuses on simplicity and the form created by the flow of gravity.
"The prodigious work suspended in the air like a cloud generates an enchanting shimmering effect when under natural daylight and LED lighting."