Year in review: Top Projects of 2021.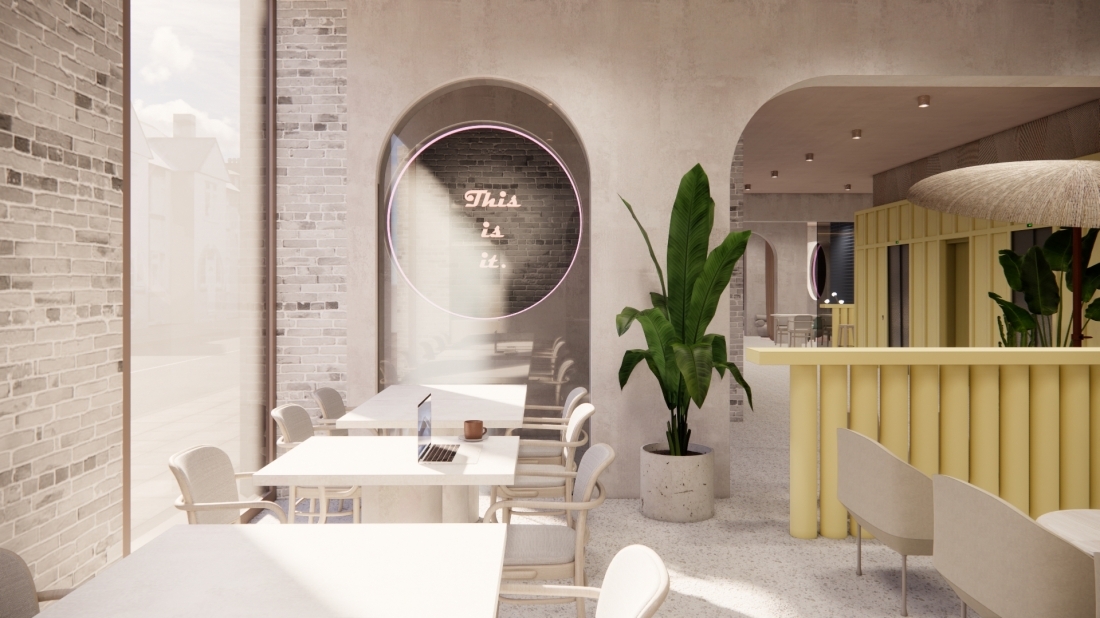 Despite the global pandemic, we've been inundated with projects across the hospitality, workplace, residential, healthcare, retail, public and education sectors.
These span restaurants, cafes, co-working spaces, luxury apartments, university campuses, and everything in between.
As we bid farewell to 2021, we take a last look at the builds and interior fit-outs you were most enamoured with this past 12-months.
MONIKA Studio to deliver a new co living concept for Kosy by Brundell Property Group.
MONIKA Studio has been appointed to deliver a design concept in co living for new lifestyle brand Kosy created by Brundell Property Group.
Kosy's ambition is to re-define modes of living across a range of typologies and user groups, and its co living development in Brighton will be the forerunner to its ambitious UK rollout plan.
MONIKA Studio developed the proposals in creative partnership with industry experts ZUZU, and award-winning building operators BOHO - who bring their unique philosophy and significant market experience to the project.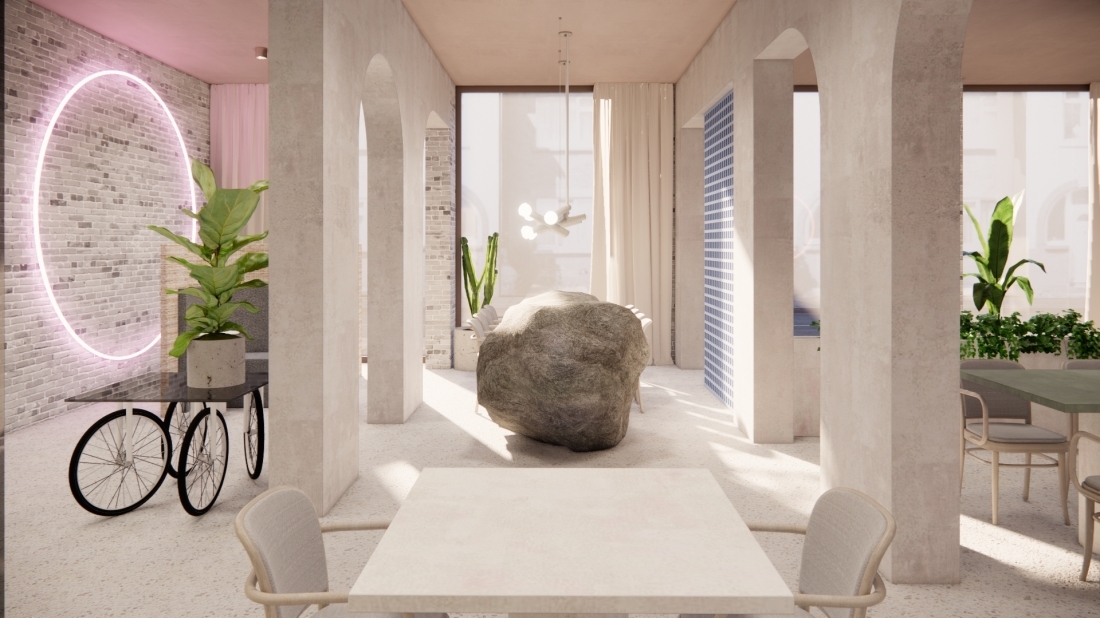 Karv One creates new concept for Symbiotic Island book shop.
Design practice Karv One recently joined forces with Yan Ji You in the creation of a new generation bookstore.
Karv One adapts each and every project with the city landscape in mind. In the case of Symbiotic Island, the team were inspired by the Chinese city of Qingdao both in terms of its skyscrapers and the natural environment that surrounds them.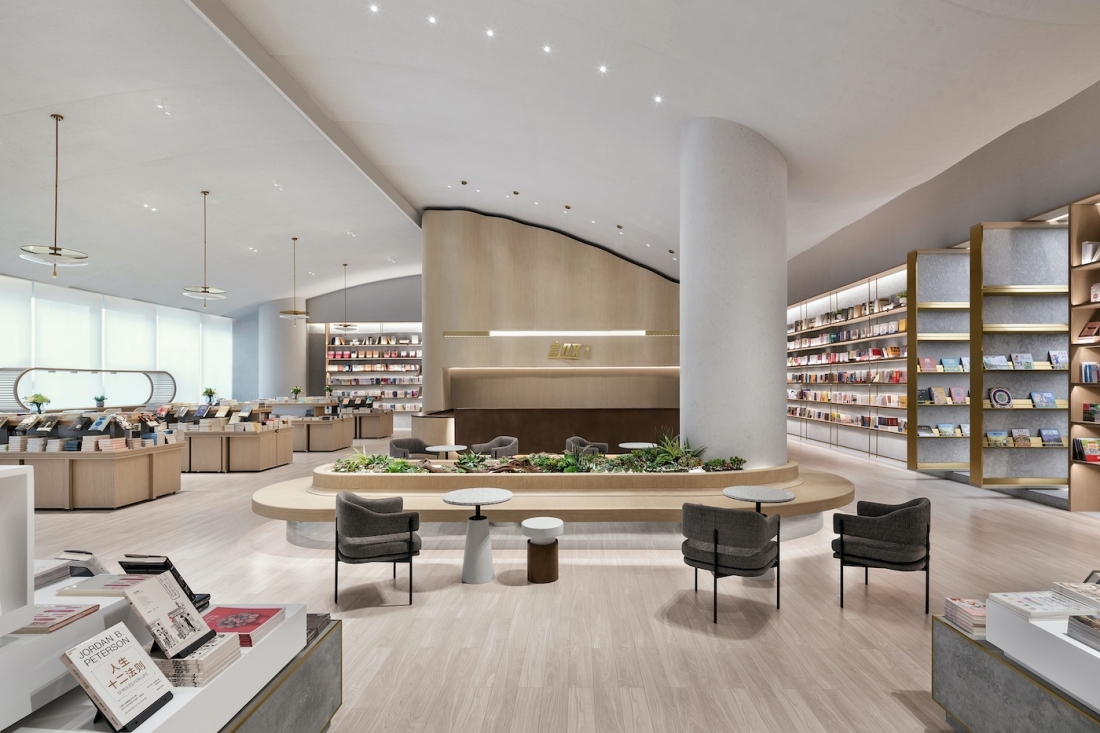 Wes Anderson-style swimming pool blue hues for jewellery shop in Mykonos.
"The jewellery shop that thinks it's a pool"; SAINT OF ATHENS & Elizabetta Gavellon create an indoor pool concept for a high-end jewellery store in Mykonos.
"Cosmopolitan and picturesque places like Mykonos tend to trap themselves in a dipole of rigid tradition and forced extravagance", says interior design practice SAINT OF ATHENS. So when it was tasked with creating a solution that "transcends the island's stereotypes" for client, Italian jewellery brand GAVELLO, no creative limits were set.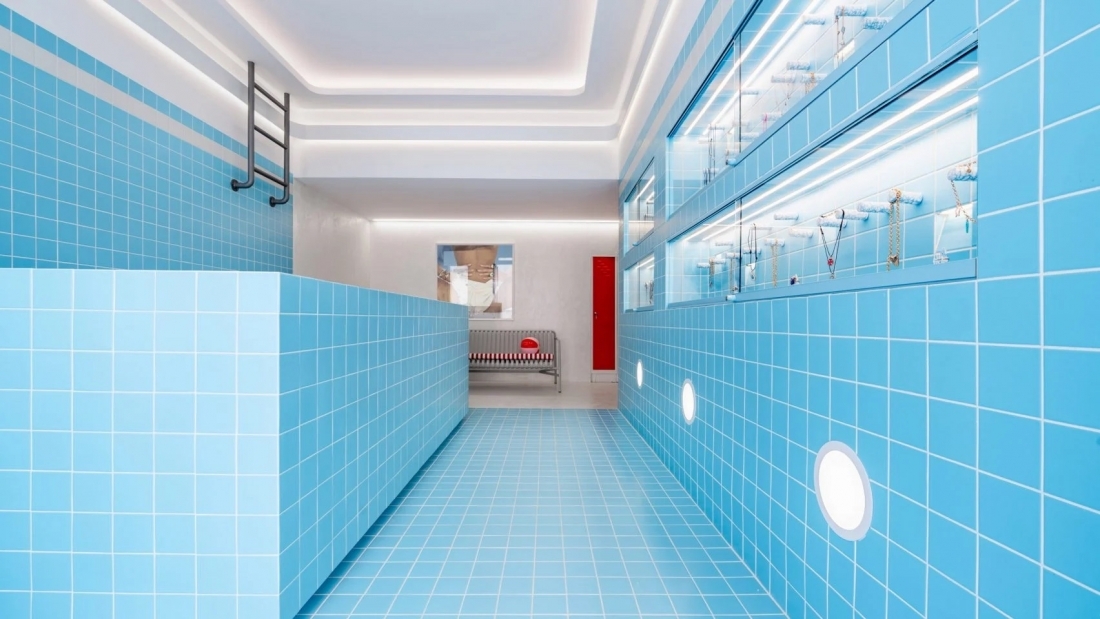 SpaceInvader completes interior design for One Victoria Street, Windsor.
Manchester-based interior designer, SpaceInvader, has created a series of elegant, nature-inspired spaces at One Victoria Street in Windsor for its client, Legal & General.
The new, 43,000 sq ft, five-storey development - by Rolfe Judd architects - offers tenants a range of floorplate sizes and terraces and is the first new Grade A development in Windsor for 20 years.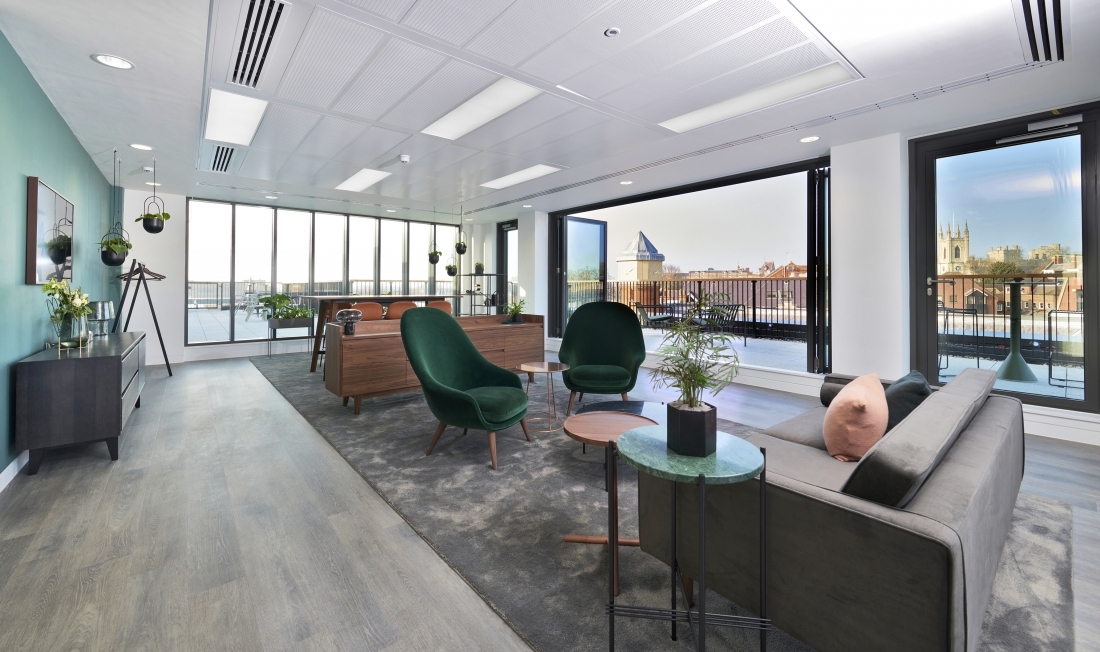 Maybe it's because it's The Londoner: Yabu Pushelberg creates theatrical, otherworldly interior at Leicester Square hotel.
Located in the heart of Leicester Square is an outspoken, theatrical hotel standing 30 metres high and 32 metres beneath street level. This is The Londoner, the first hotel of its kind to hit the city.
Designed as an ode to the art of performance, Yabu Pushelberg crafted archetypes of a theatre production's cast and crew to personify spaces within the hotel. Through layers of sky high and subterranean programming, The Londoner echoes Leicester Square's extroverted, playful and alluring voice.