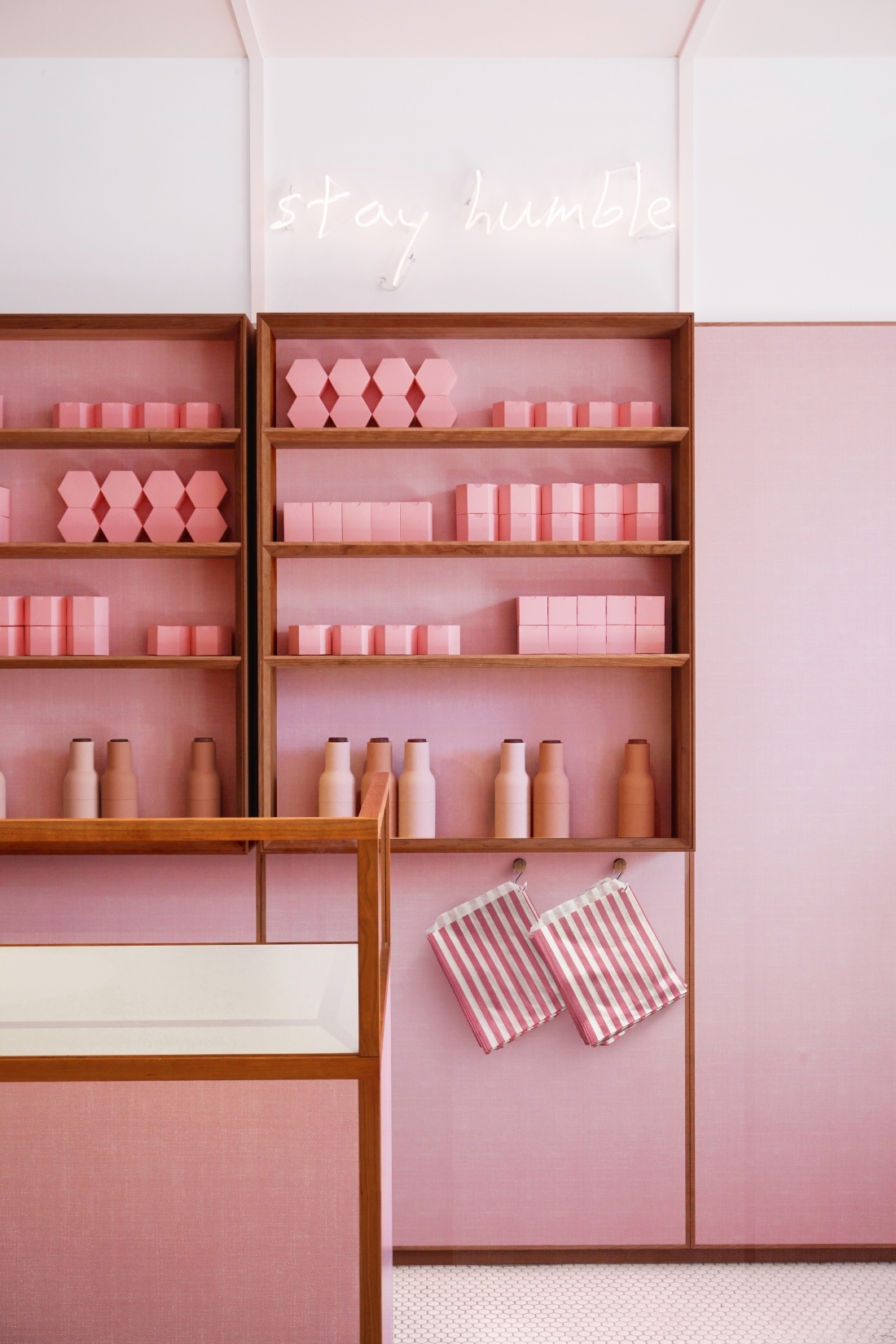 As 2019 draws to a swift close, we're taking the opportunity to look back at some of the most popular Material Source posts of the last 12-months.
From powder pink pizza interiors, to trailblazing biomaterials, we've featured all manner of creatives leading the way in terms of trends, projects and innovations. Without further ado, here's a selection of our favourites...
Materials: Gavin Stanley Keightley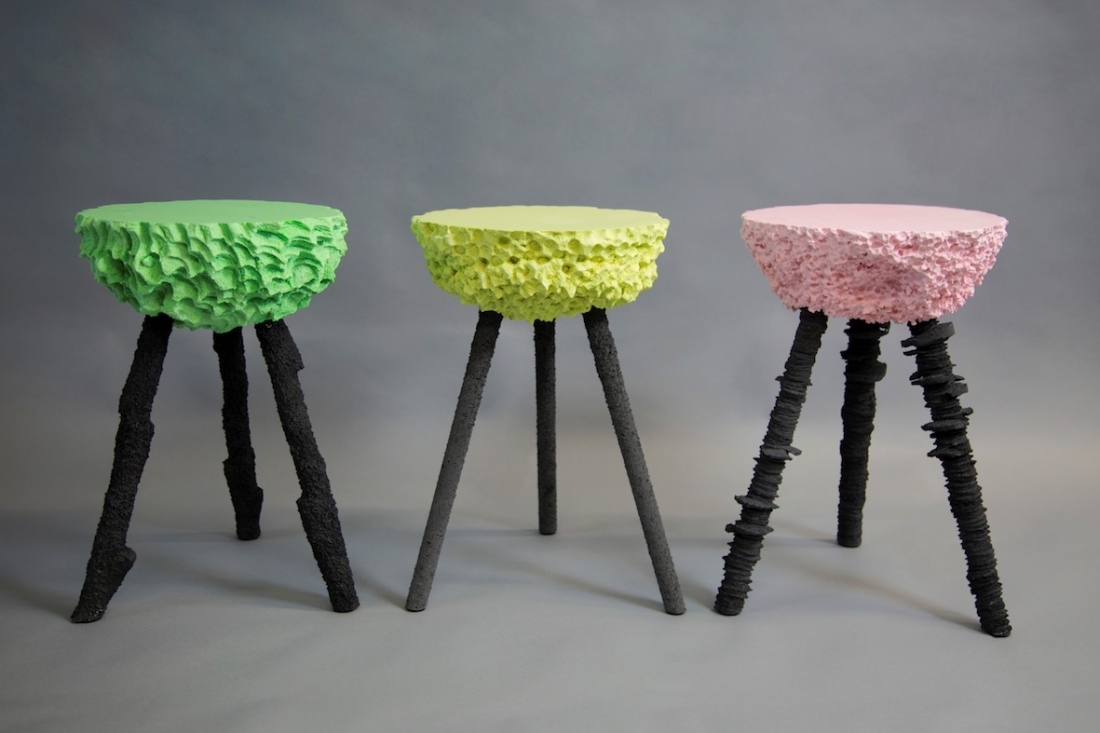 Gavin Stanley Keightley is a designer-maker with a passion for process-led design. His enthusiasm for making stems from a strong belief in developing manual skills and investigating unexplored and undervalued methods to reveal new and innovative results.
Keightley's practice is based on material exploration and process development, he loves to explore his relationship with the natural world, whether it be investigating into natural phenomena and finding ways of translating these into ways of making objects, or researching and redefining materials to produce outcomes that are wholly unique.
SolidNature reveals its Green Stone Collection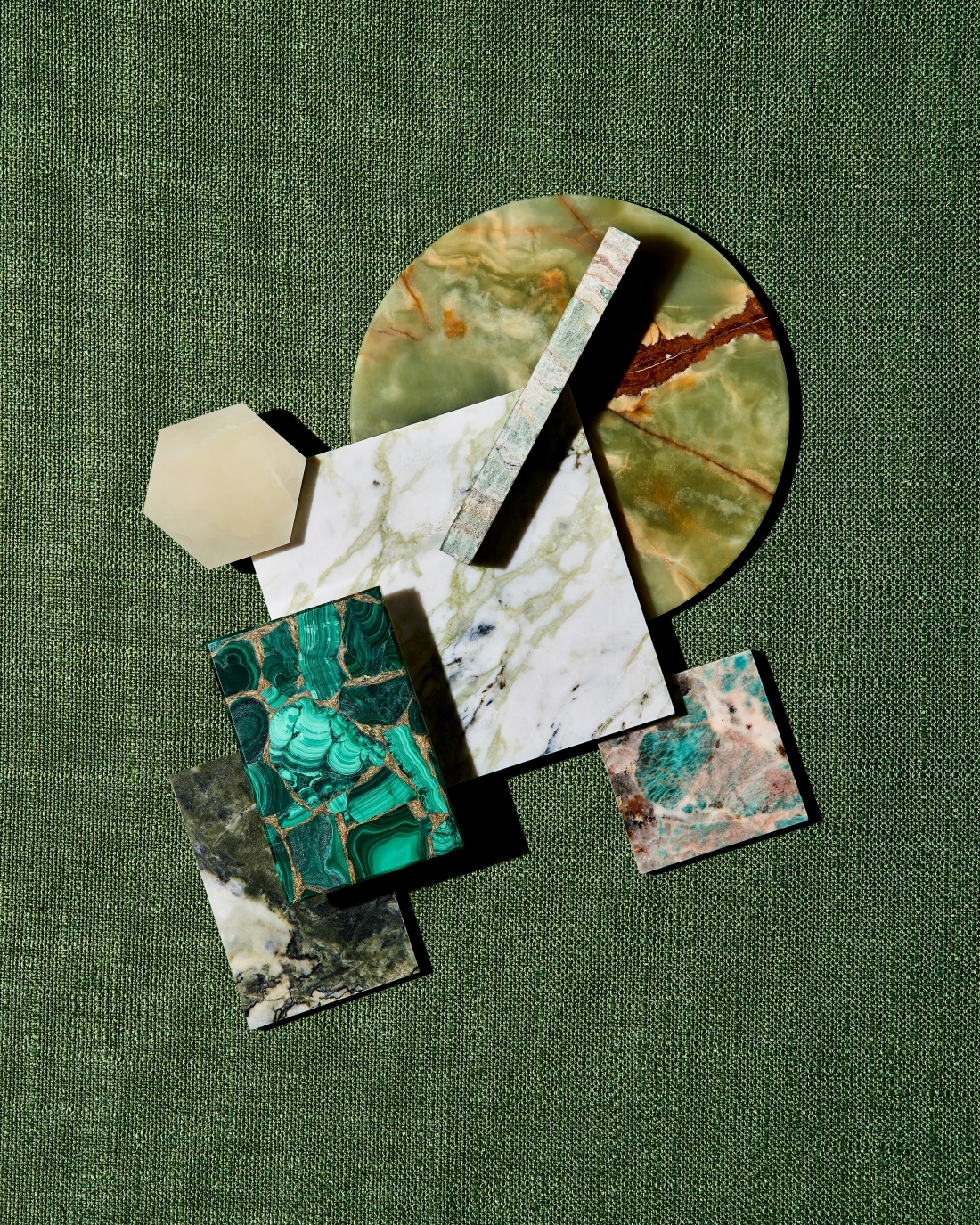 Amsterdam-based boutique natural stone supplier SolidNature has revealed its Green Stone Collection, offering a range of high-quality alternatives to monochrome marbles like Carrara which are commonly used by architects and designers for luxury interiors. The collection extends to semi-precious stones including translucent onyx, agate and quartzite.
Carolyn Raff's biomaterials
Carolyn Raff is the brainchild behind "An ocean full of ​​possibilities", an experimental and conceptual design approach based on rapidly renewable raw materials from the sea.
She graduated from the State Academy of Fine Arts in Stuttgart in 2017 after completing a textile design course. Since then, she has worked as a freelance designer, securing a scholarship for her unique project from the State of Baden-Württemberg.
Elissa Brunato's bio iridescent sequin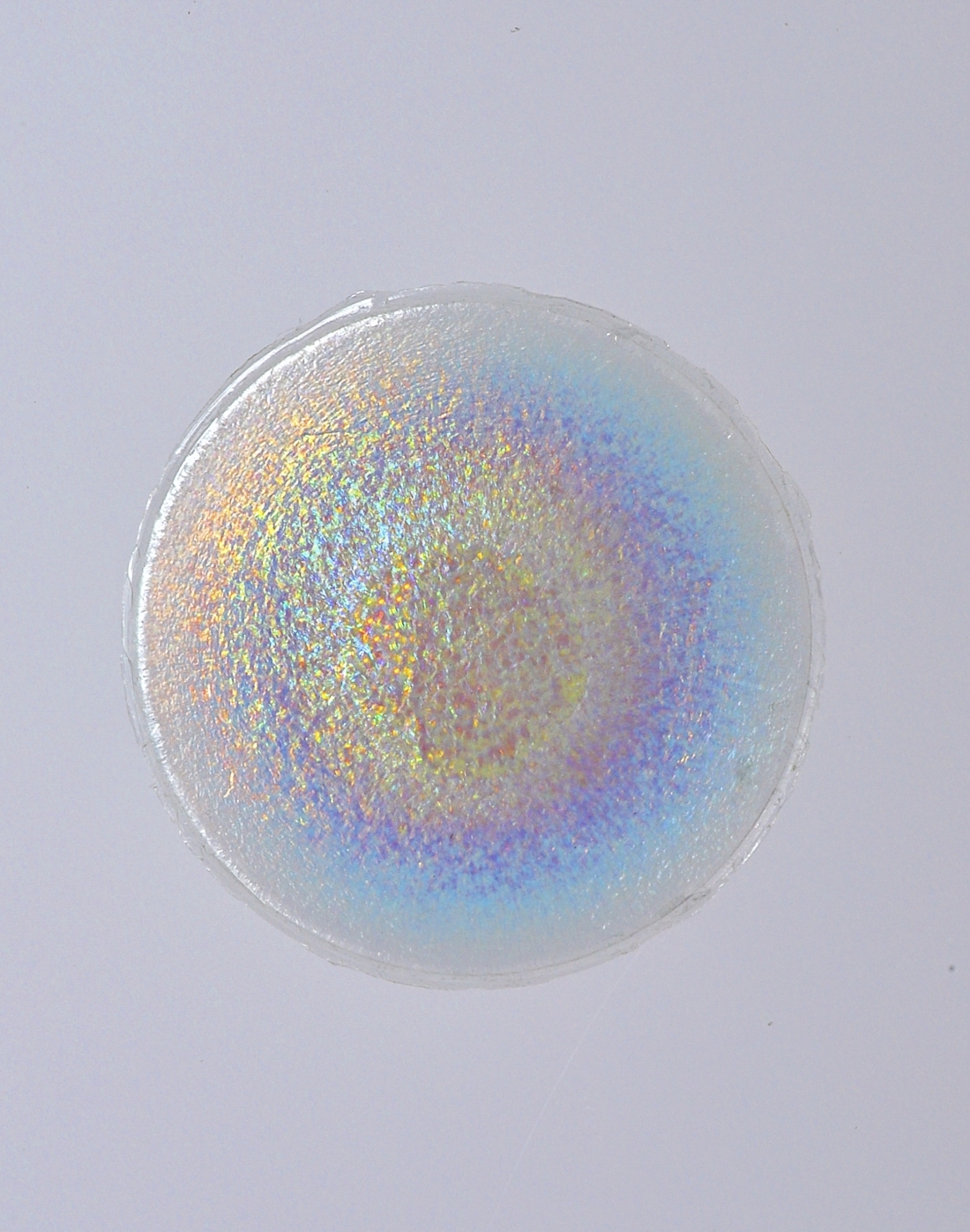 Bio iridescent sequin is a material research and design project that harnesses the potential of bio-technologies to create colourful, shimmering sequins, from wood, that are compostable and made with a waste-free process.
This project is Elissa Brunato's response to the environmental impact of petroleum-based plastic sequin embellishment within the fashion and textiles industry.
Furniture: Robin Grasby, the furniture and industrial designer behind Altrock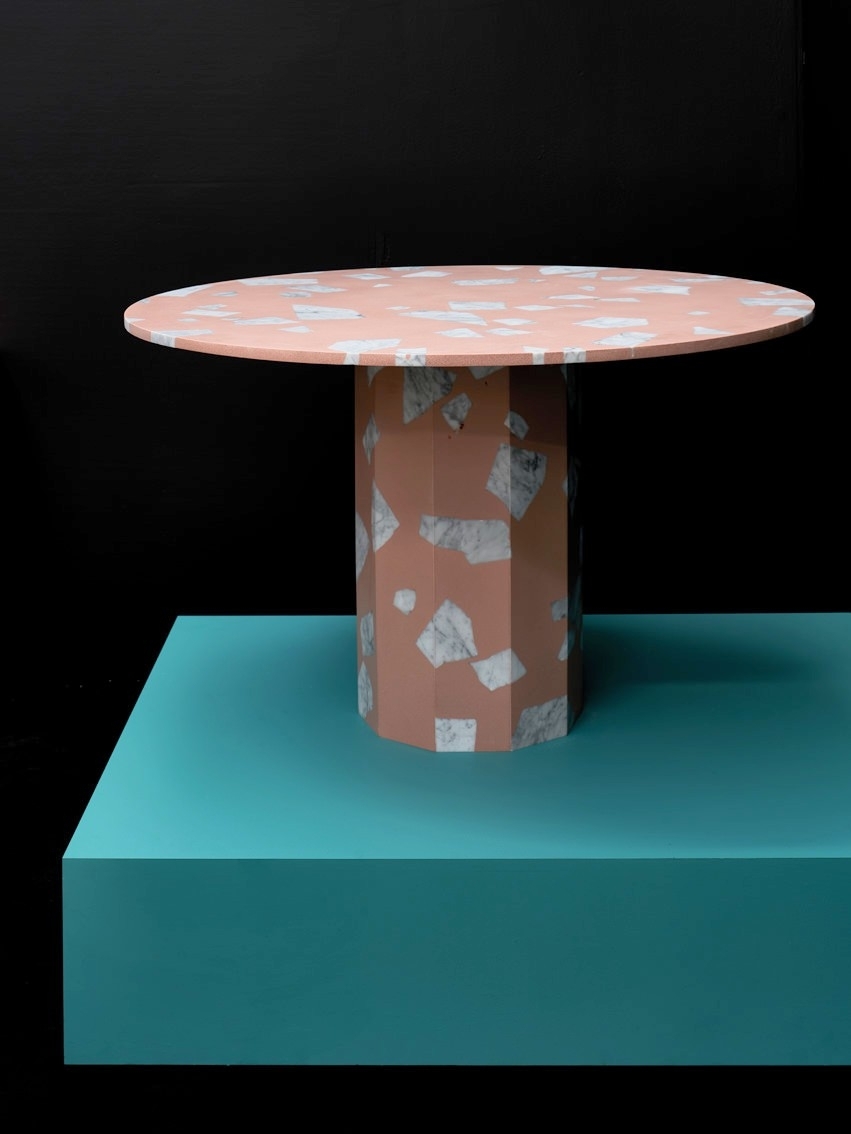 At the vanguard of the terrazzo revival is Robin Grasby, the East London-based furniture and industrial designer behind Altrock.
Rather than imposing rigid patterns or geometry onto the arrangement of the stone fragments, Grasby chooses to let the arrangement of the pieces reflect the natural randomness of their colour and shape, giving each Altrock surface a beautifully chaotic appearance and ensuring no two slabs are ever the same. 'I like things to feel like they designed themselves,' he says.
Celebrating both 200 years of Thonet and 100 years of the Bauhaus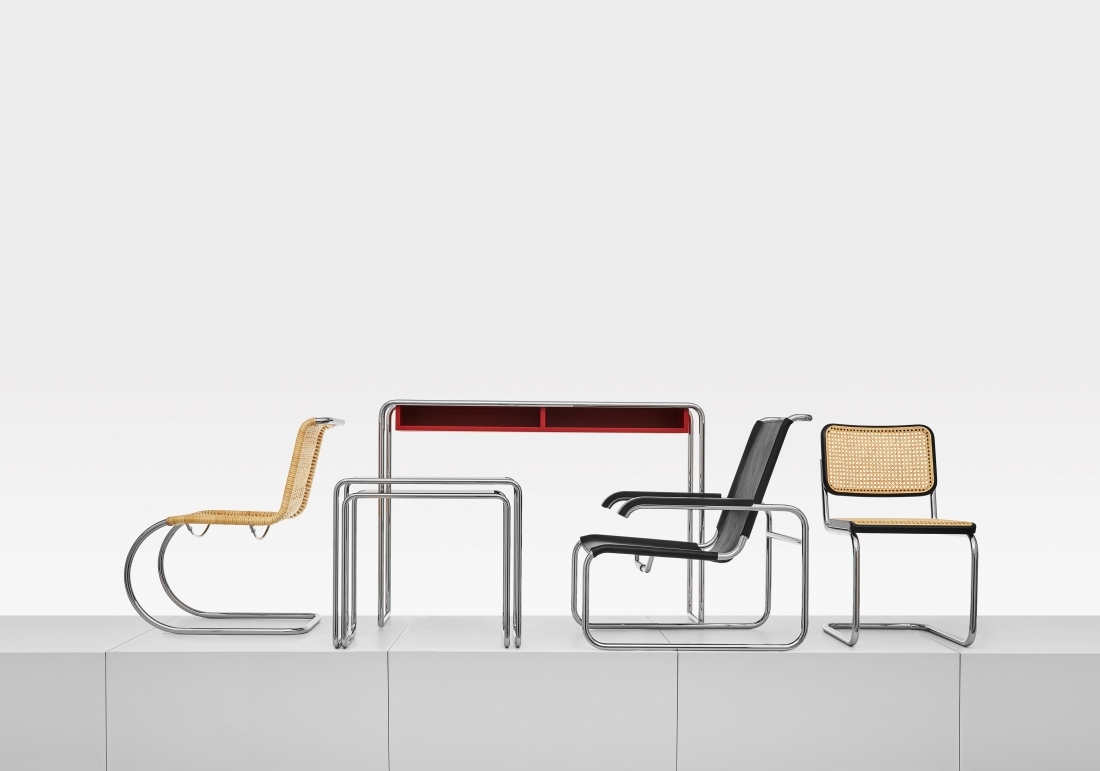 Celebrating both 200 years of Thonet and 100 years of the Bauhaus, the furniture brand with such a distinctive and renowned heritage also looks forward to the next century (or two) in typically authentic style.
True to its traditional values yet very conscious of current demands for both work and living spaces, the company remains at the heart of contemporary interior aesthetics and presents subtle yet relevant updates to its bentwood and tubular steel classics, together with new designs inspired by the unique Thonet DNA.
Roger Lewis' Kyoto collection fuses stylish design with comfort and versatility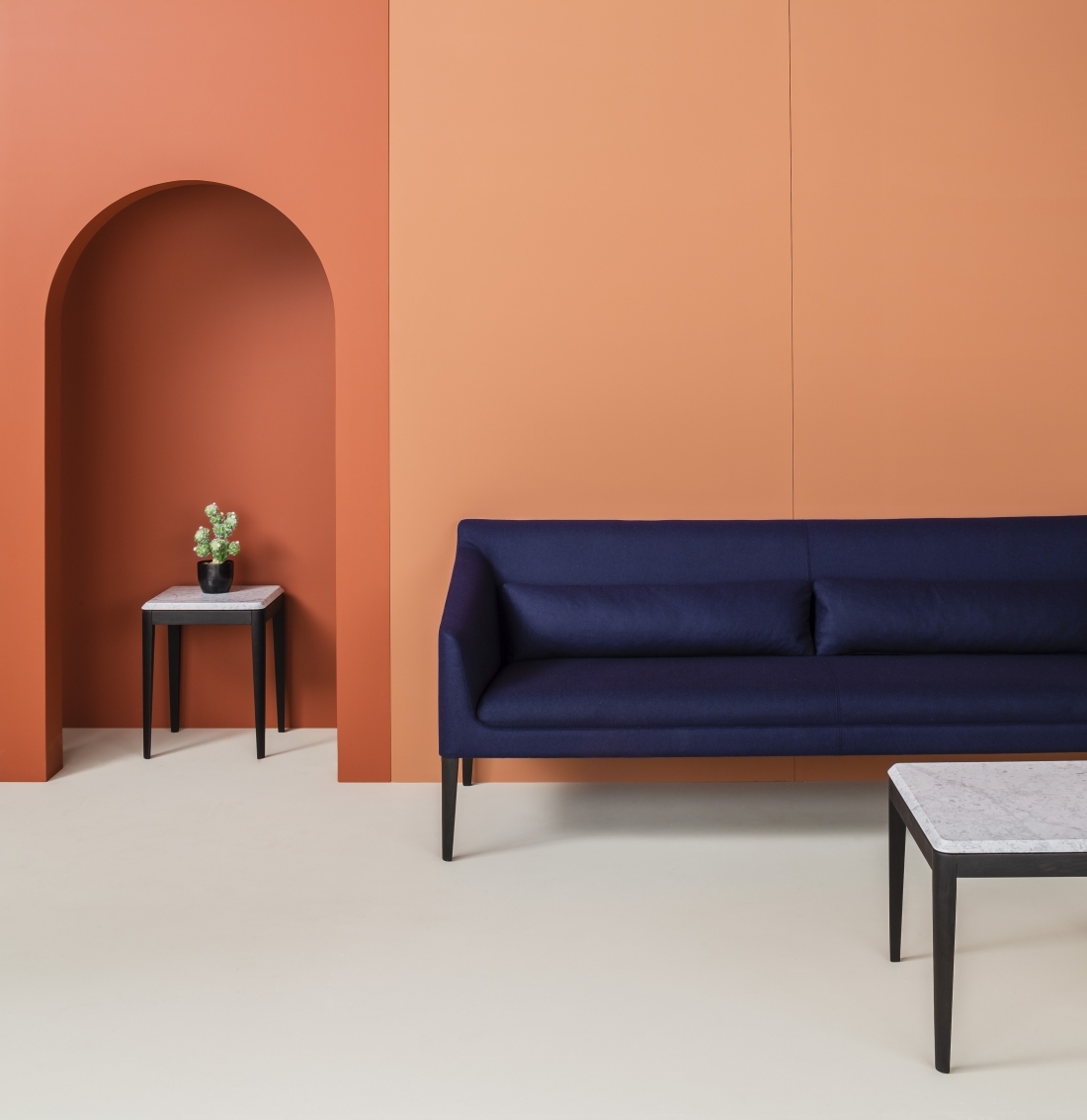 Bespoke British furniture-maker Roger Lewis has launched its latest collection - Kyoto - applying its wealth of experience in the residential interiors sector to the contract furniture market.
The Kyoto collection fuses stylish design with the comfort and versatility required from commercial pieces, tapping into the growing demand for office and breakout space designs to emulate the home.
Mater launches the Ocean Collection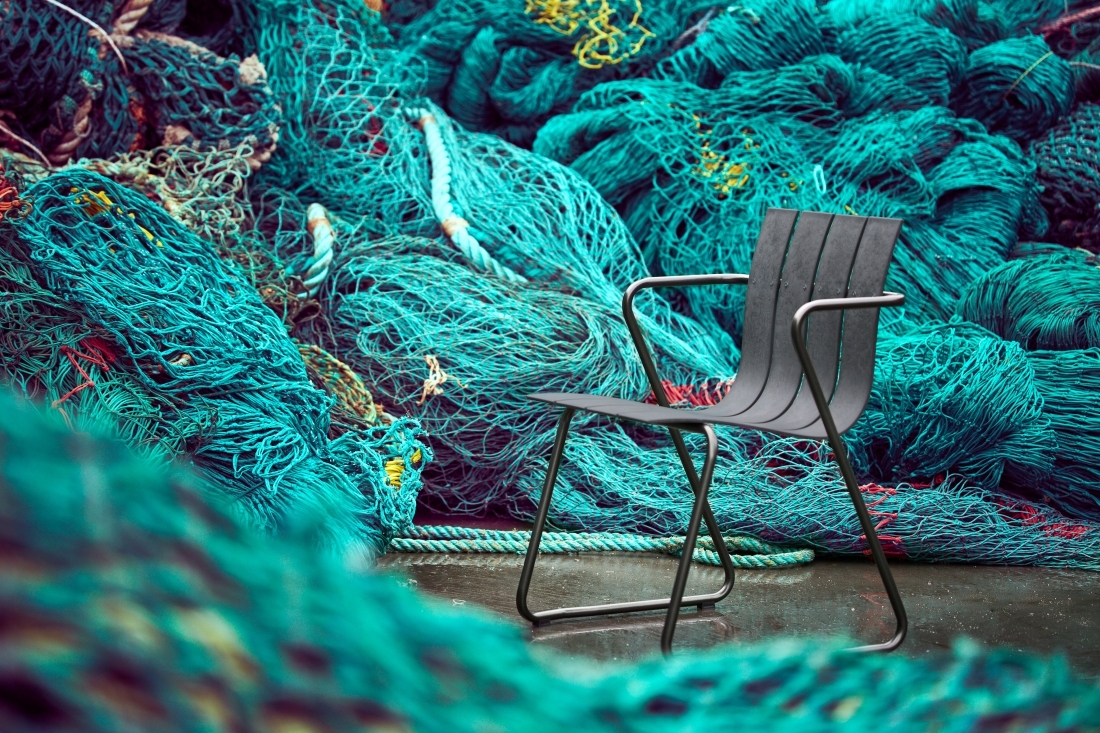 Mater, the sustainable and ethical Danish design brand, has just launched the Ocean Collection – a new table and chair range that reimagines an original 1955 design by renowned 20th-century designers, Jørgen and Nanna Ditzel.
In a nod to its materiality, the Ocean Collection is largely made from ocean plastic waste, one of the most important environmental issues facing the planet. Jørgen and Nanna Ditzel themselves used organic and innovative materials for their product designs, and with this new collection Mater seeks to continue their inventive approach to design.
Accessories: 2LG Studio x FLOOR_STORY rug collection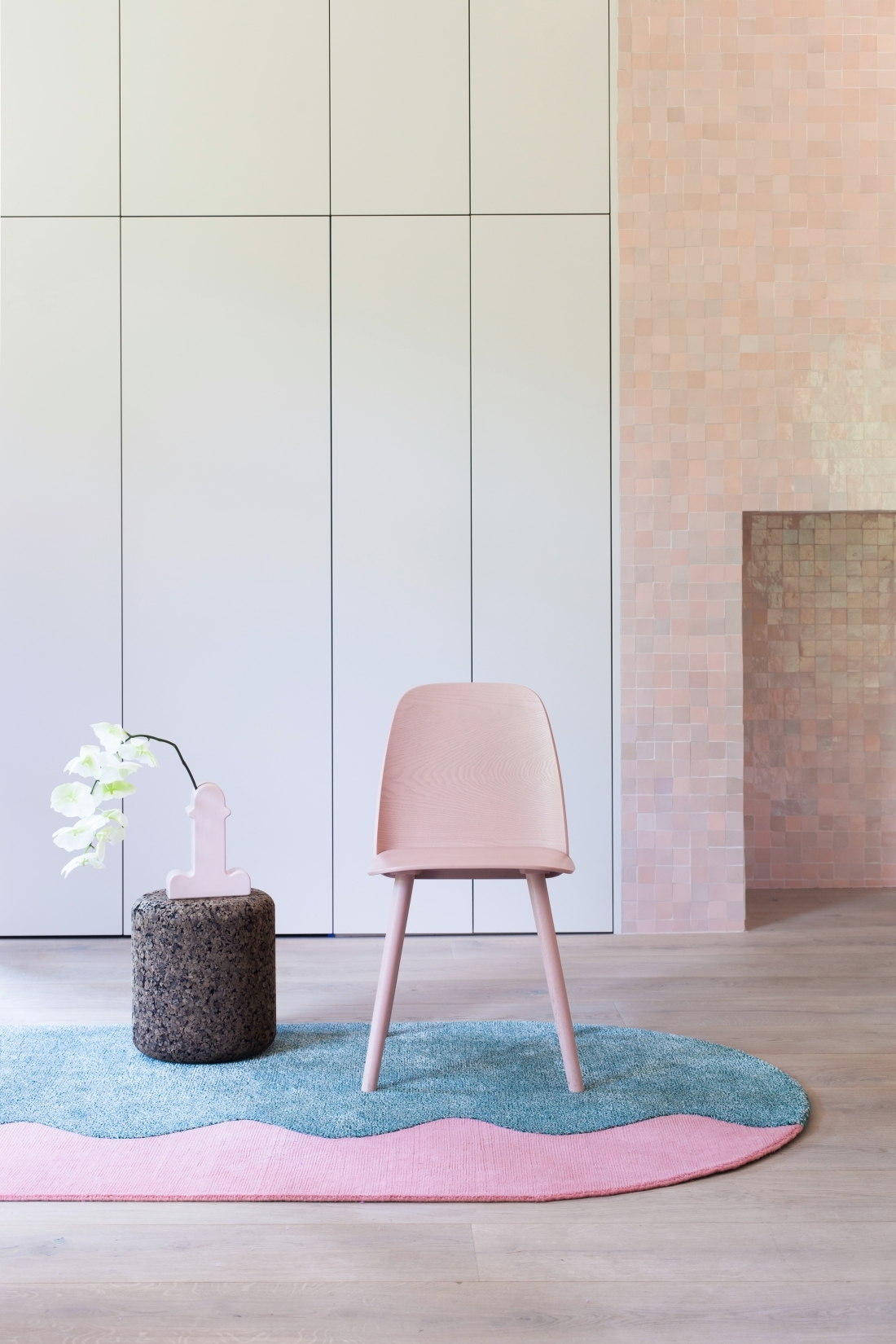 The 2LG Studio x FLOOR_STORY rug collection chronicles the design duo's rich journey of renovating their South East London home.
From original designs charting the discoveries of age-old wallpaper and attic finds to the striking free-hand shapes and bold tones of blush pink and cobalt of the new series, 2LG Studio x FLOOR_STORY is marked by its expressive variety.
Studio davidpompa presents the Origo collection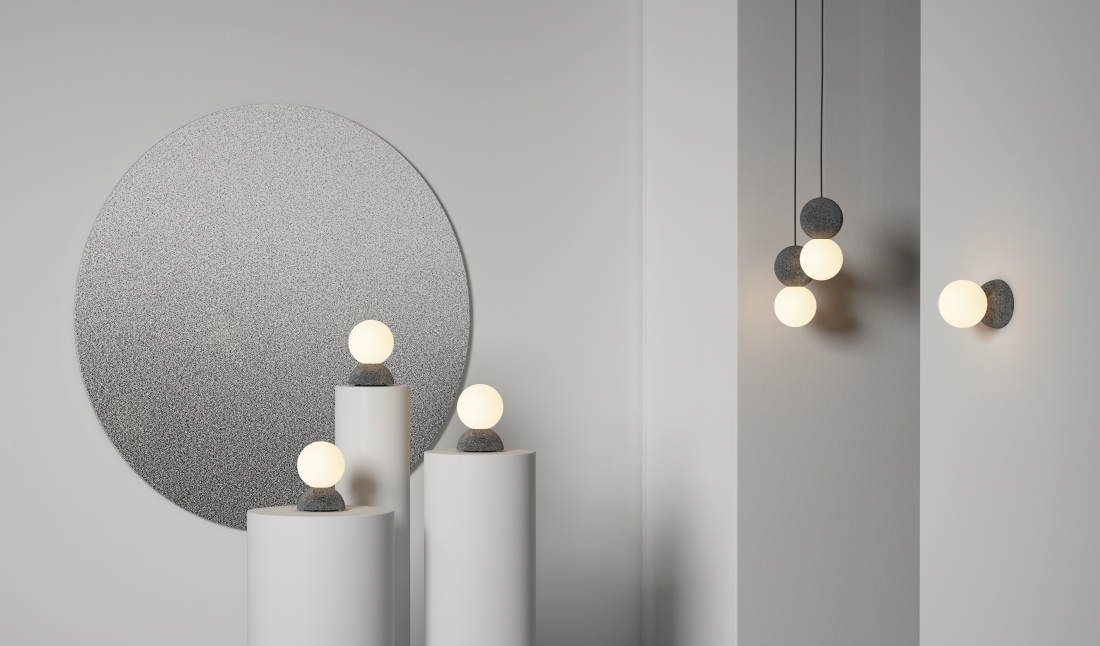 Studio davidpompa presents two new pieces from the Origo collection. An aesthetic of geometrical lighting that combines volcanic rock with an opal glass diffuser. The effect of the light reflected in the texture of the volcanic rock creates a relationship between light and composition, an exploration of their interaction.
Kitty Joseph x FLOOR_STORY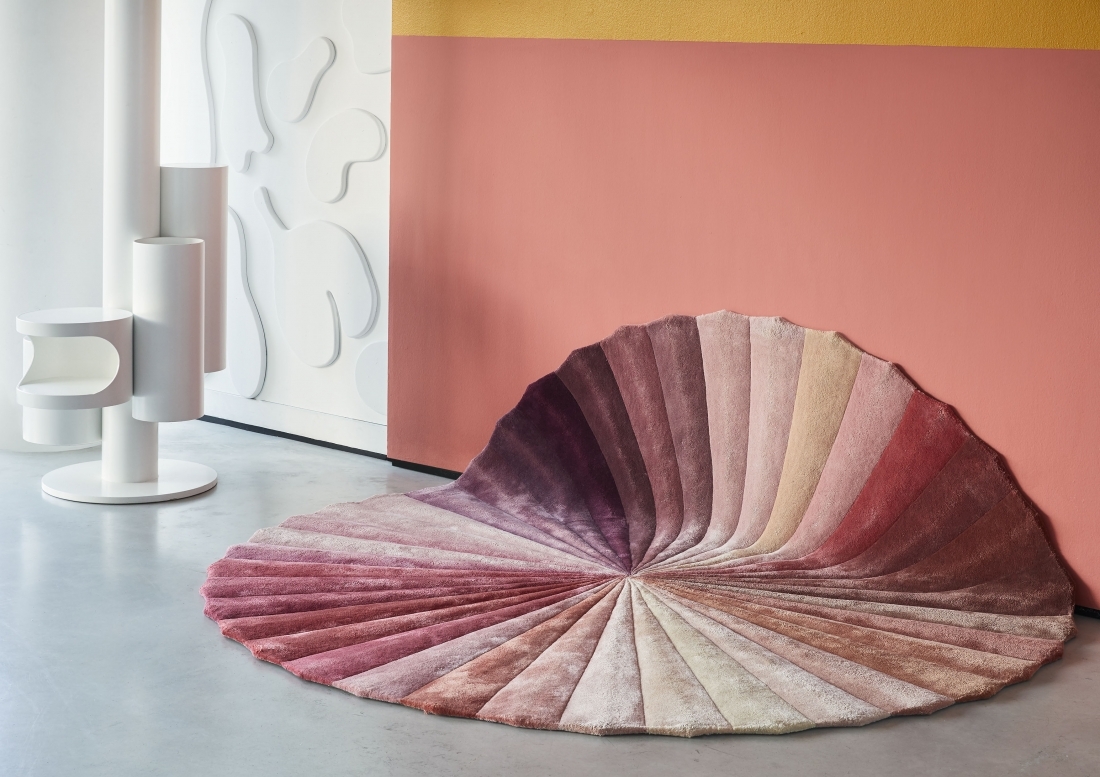 The Chroma series is based on one of the contemporary women's wear designer's most recognised pieces, the Spectrum pleated skirt. However, Kitty's original inspiration for the collection actually came from the still-life images of photographer Bridie O'Sullivan.
Kitty Joseph explains: "The pictures showed how designs could stand alone, abstract, flat and independent of the body; as textiles in their own right and playfully suggesting they could be turned into rugs."
Experimental ceramic and porcelain tableware by Coralla Maiuri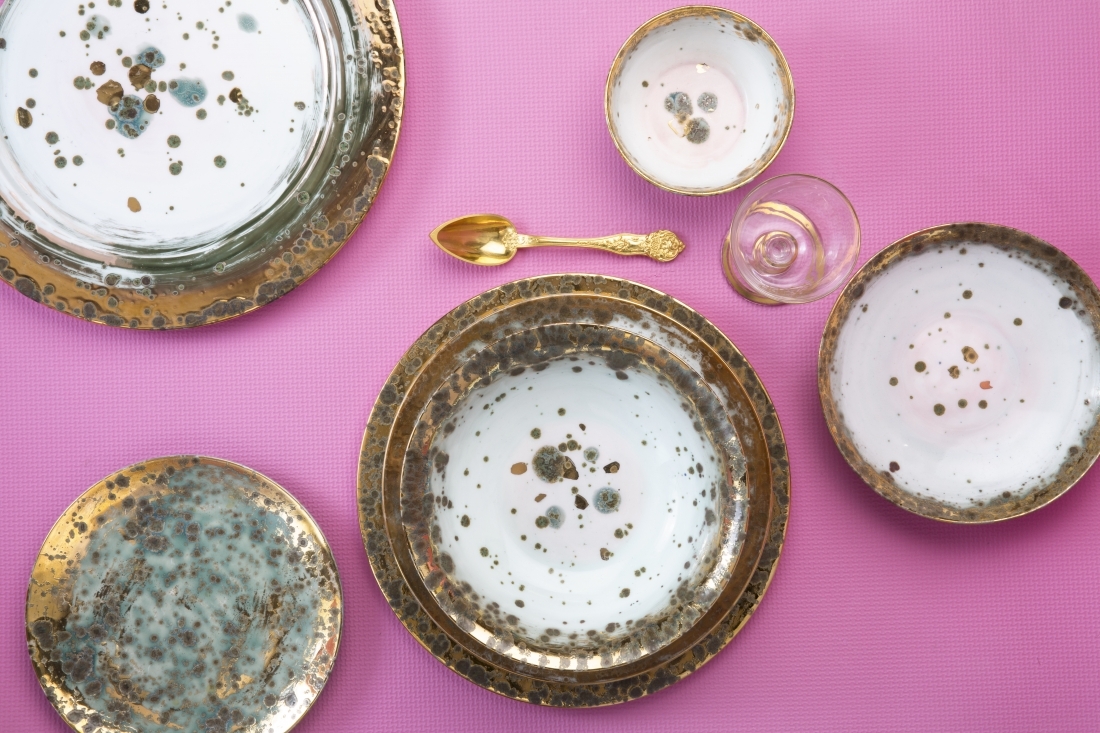 We're big fans of Coralla Maiuri. The Italian designer creates ceramic and porcelain tableware, tea sets and vases that seem dreamy and familiar all at the same time.
It is as if plates, bowls, cups, vases, sculptures and jars were small universes. Experimentation of materials and decorations never stops in a swirl of creativity with each of her objects entirely hand-decorated.
Projects: The Standard, London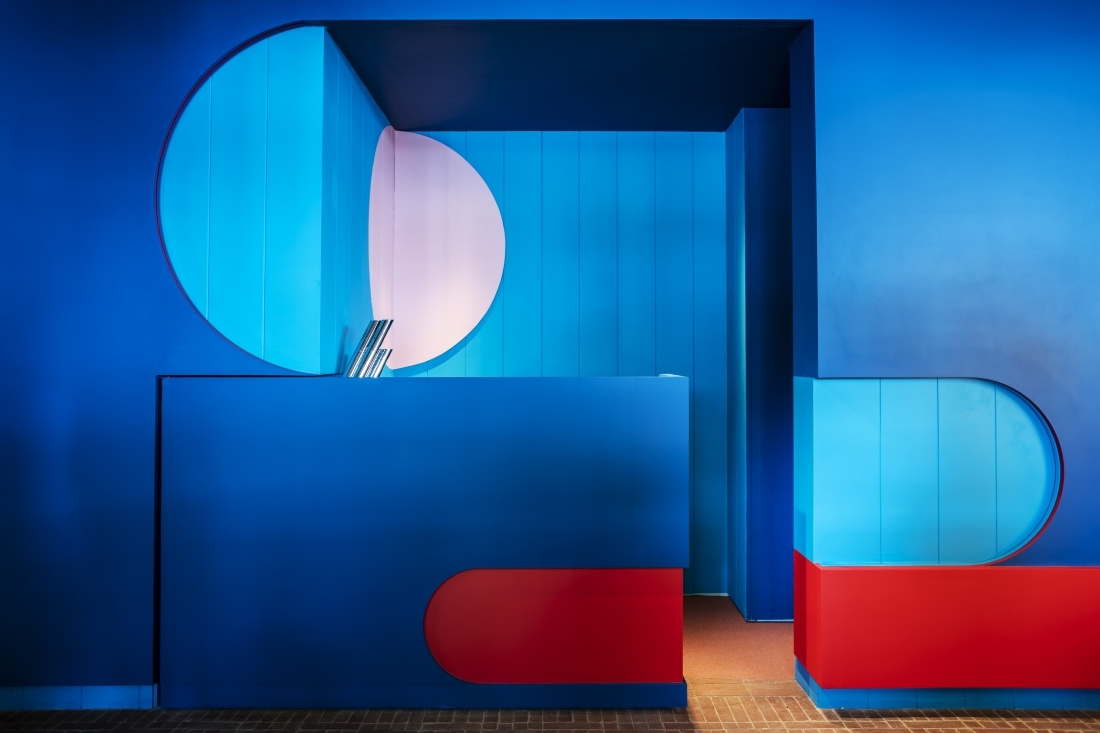 Located in the geographic centre of London, directly across from St Pancras station, The Standard, London, was meticulously designed in partnership with the company's long time collaborator Shawn Hausman, with interior architecture by Archer Humphryes.
Informed and inspired by Camden's history, from political and intellectual thought and punk rock bands to the mischievous underbelly of King's Cross, The Standard, London pays homage to both its location and the building while recognising the remarkable transformation taking hold of the neighbourhood.
Crystal Houses by MVRDV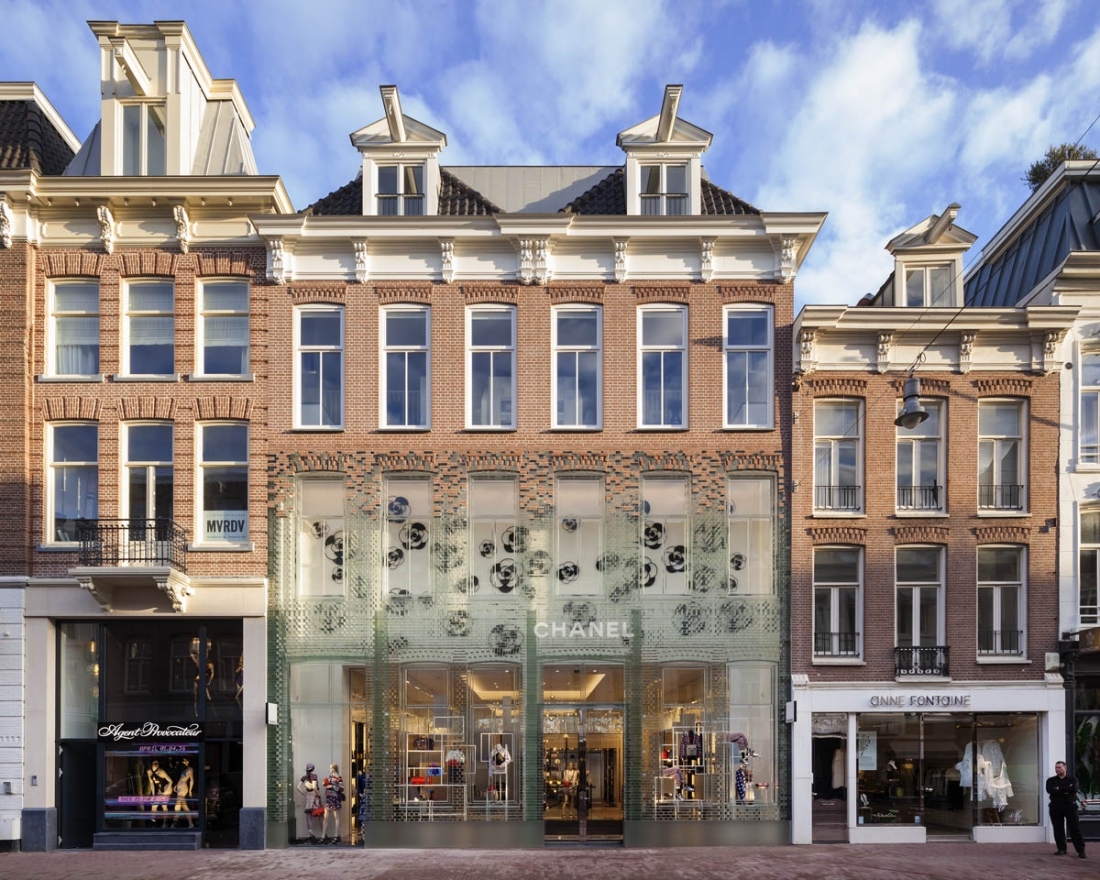 MVRDV's Crystal Houses provides a jaw-droppingly beautiful addition to Amsterdam's luxurious shopping district PC Hooftstraat. Commissioned by client Warenar, the concept sees the meeting of cutting-edge architecture with Dutch heritage to form something wholly unique.
Inspired by the street's origins in housing residential buildings, MVRDV wanted to make reference to the past through thoroughly modern methods. A glistening glass façade mirrors the original design – from the formation of the bricks to the detailing of the window frames.
Summit House, Note Design Studio
Summit House, The Office Group (TOG)'s new flexible workspace in Holborn, London, has opened following a major refurbishment led by Stockholm-based interior design and architecture practice Note Design Studio.
Originally built in 1925 and located a short distance from Holborn Underground Station on Red Lion Square, the Grade II listed building has a distinctly modern yet art deco aesthetic, featuring a striking façade.
Starbucks Reserve Roastery, New York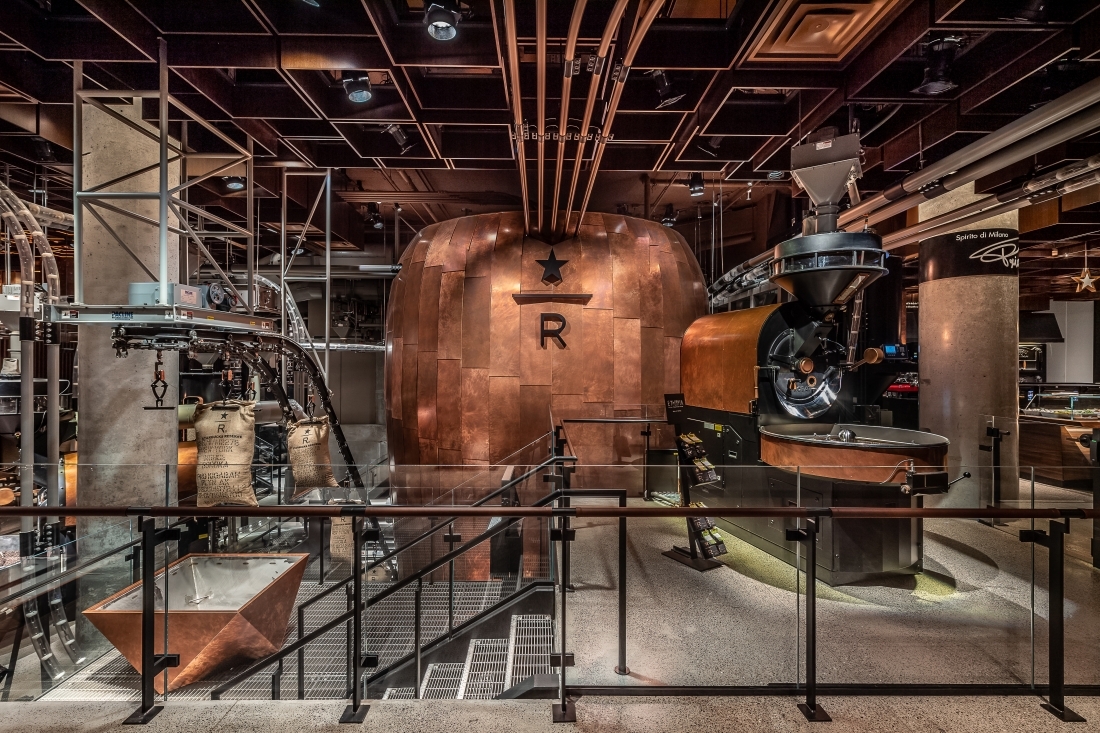 Starbucks has opened a sprawling 23,000 sq foot roastery in New York's Meatpacking District, complete with overhead pipes carrying coffee beans and a 10-foot tall copper siren sculpture.
The Big Apple outpost is only the fourth to open worldwide and has been in development for over two years.